Making mulberry cheese bagels today
The color of the bagel is obtained by soaking the black wolfberry. The black wolfberry needs to be soaked in warm water (high temperature of hot water will destroy the anthocyanins). The filling is mulberry cheese. The sweet and sour mulberry➕cheese is super satisfying to bite into.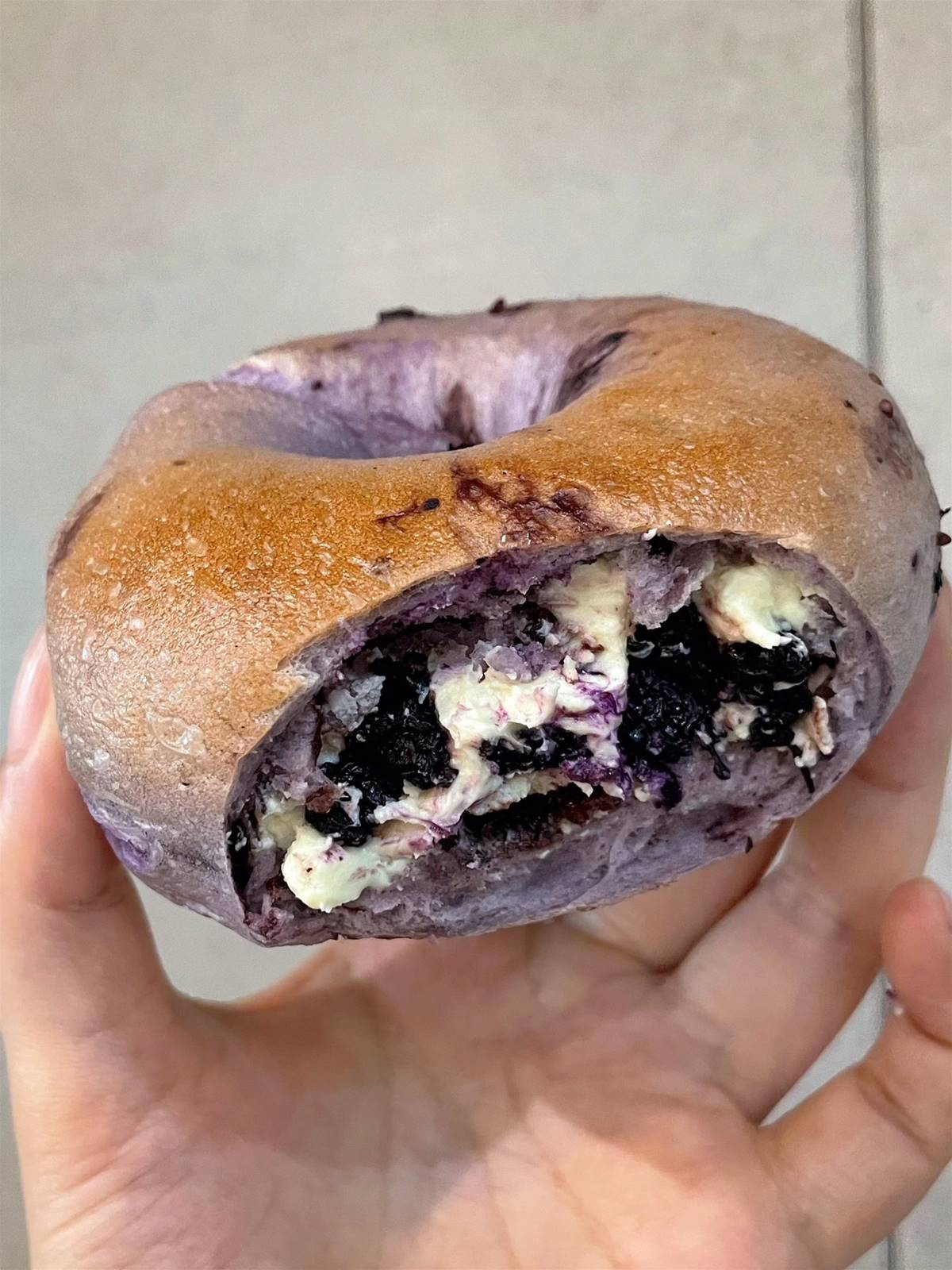 Material
200g high powder
15g sugar
2g salt
6g fresh yeast
130g wolfberry water (I used 150g high water content)
👉Stuffing
Cheese (appropriate amount)
Mulberries (appropriate amount)
👉Water for cooking bagels
water 1000ml
50g sugar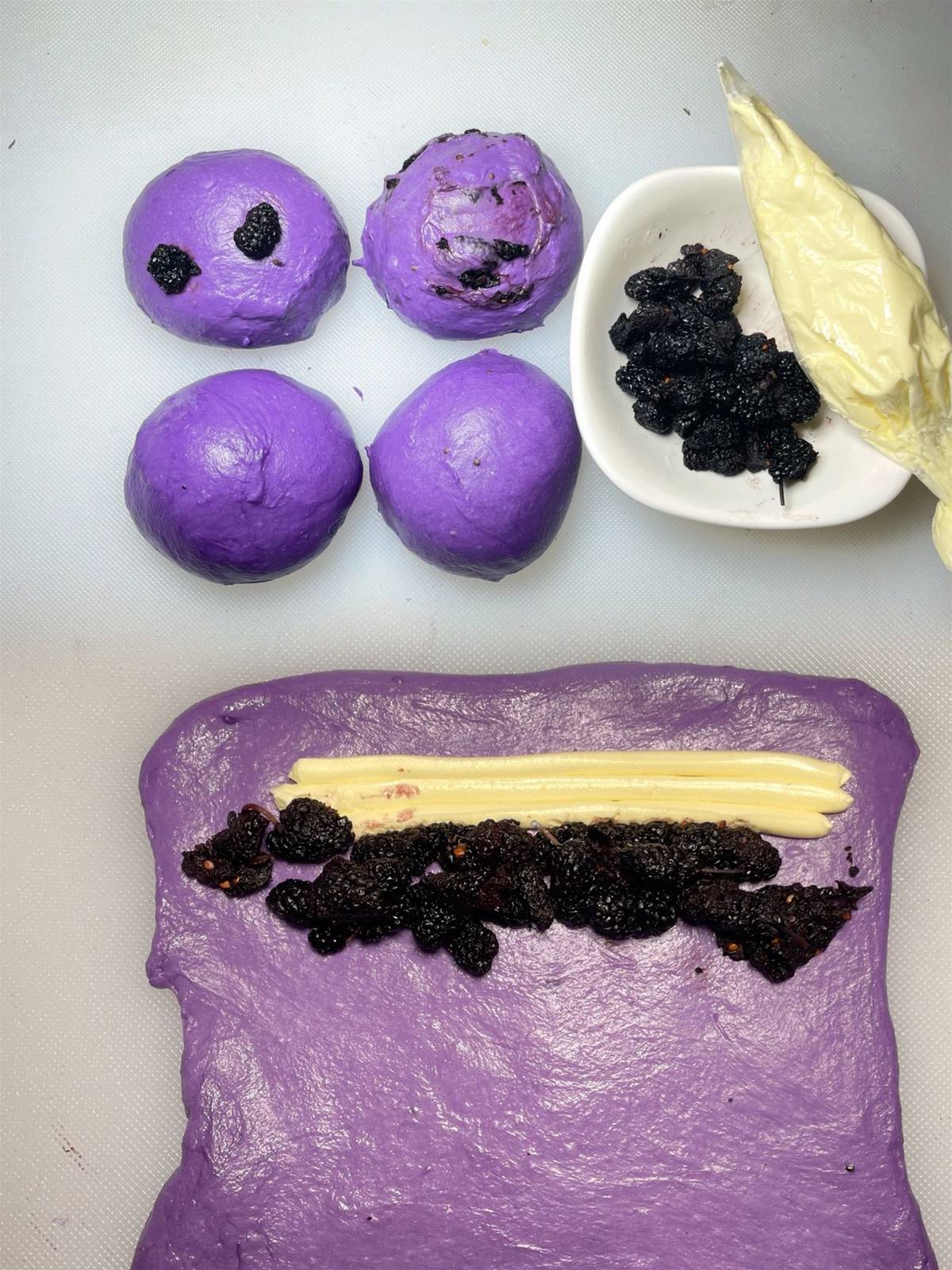 👉Production process
① Stir flour➕sugar➕salt➕yeast➕black wolfberry water into a thin film and divide into 4 equal parts. Let it rise for 20 minutes to prepare the filling in advance.
②Take a piece of dough and roll it out → wrap the filling → roll up → flatten one end and pinch the two ends together (see the picture above for operation) and ferment in the oven at 35 degrees for 20 minutes
③ Boil the sugar and water until it bubbles slightly. Blanch each side for 20 seconds. Heat the oven at 220 degrees and lower the heat at 190 degrees for 20 minutes.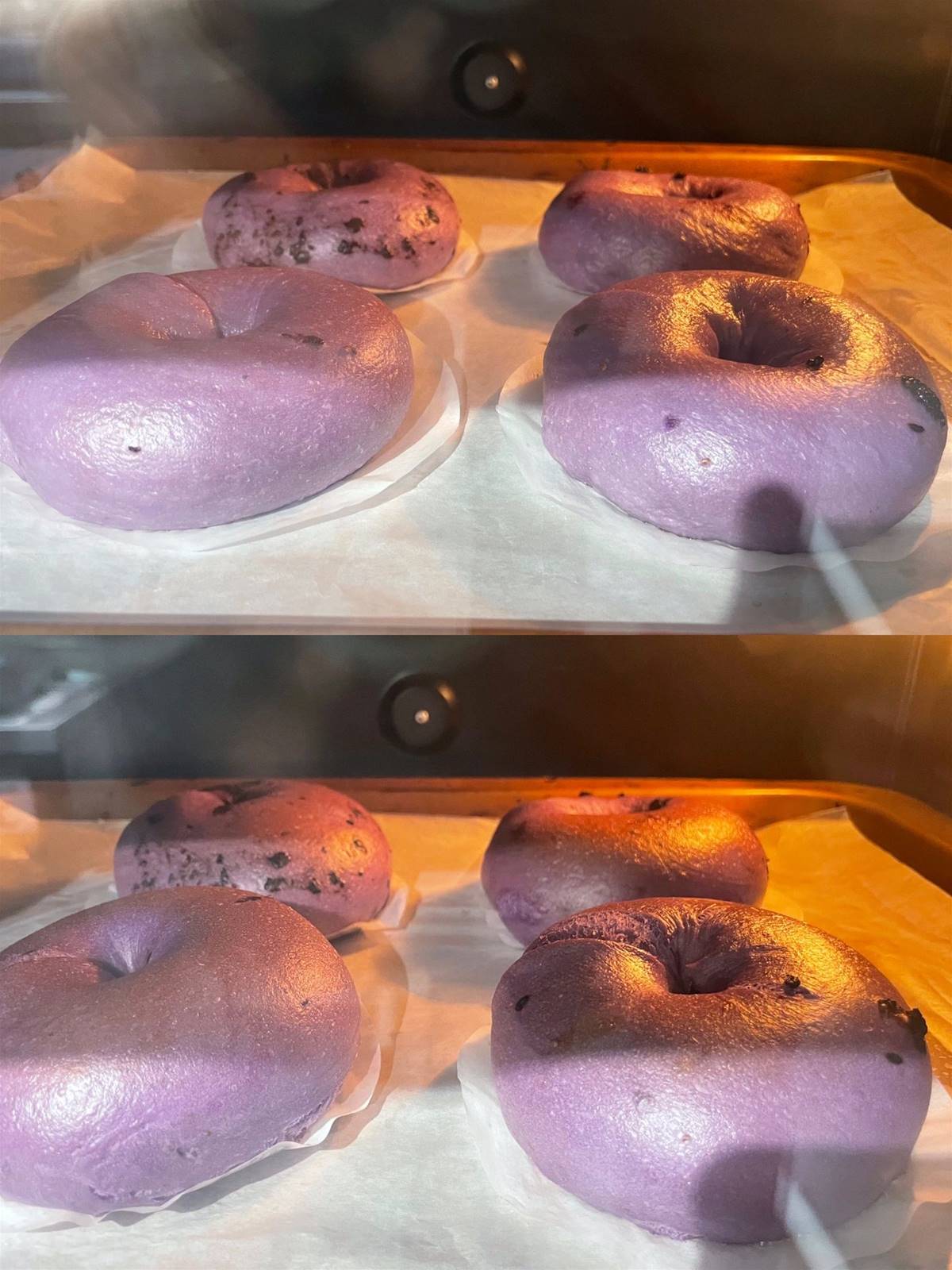 Small tips⚠️⚠️⚠️
①Preheat the oven in advance
②The dough is smooth and requires a certain amount of gluten.
③ It is difficult for novices to pack too much and spit it out easily
④Everyone's flour absorbs water differently. Add water according to your own flour.