/Living Room/
living roomThe chandelier that hangs naturally in the center of the living room highlights the neatness and grandeur of the space, creating an elegant and luxurious atmosphere. The sofa wall uses gray-white latex paint with design hanging paintings and exquisite PU lines to create a retro tone.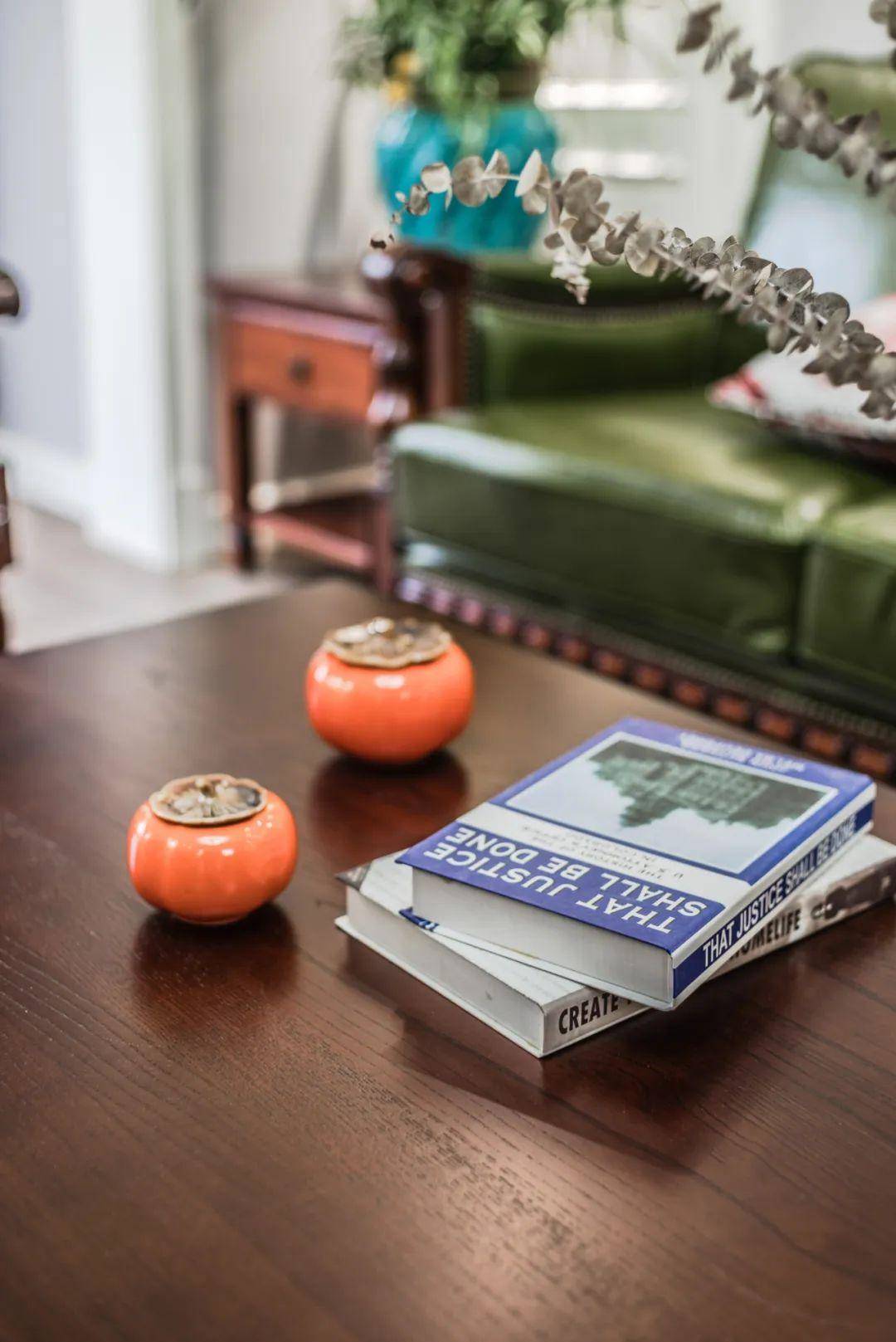 The combination of soft furnishings is dominated by rich colors. The retro dark green leather sofa is paired with a Chinese coffee table. The two styles collide with each other, harmoniously and elegantly, and highlight the extraordinary quality of the space in every detail.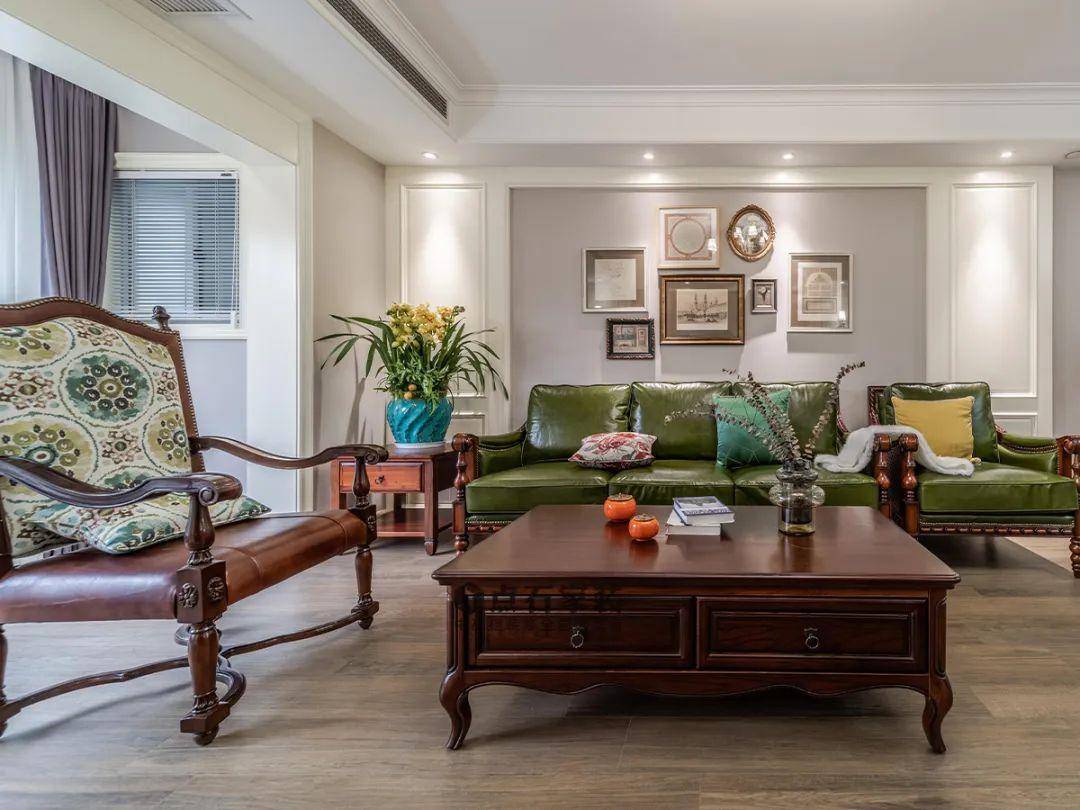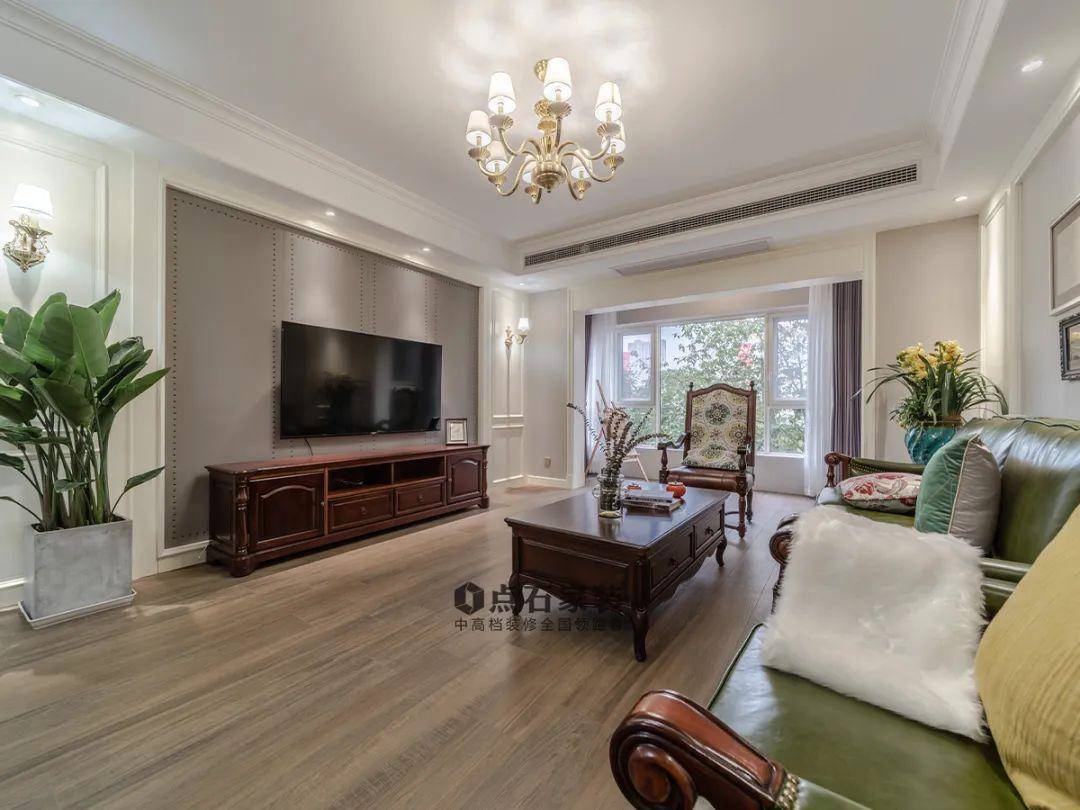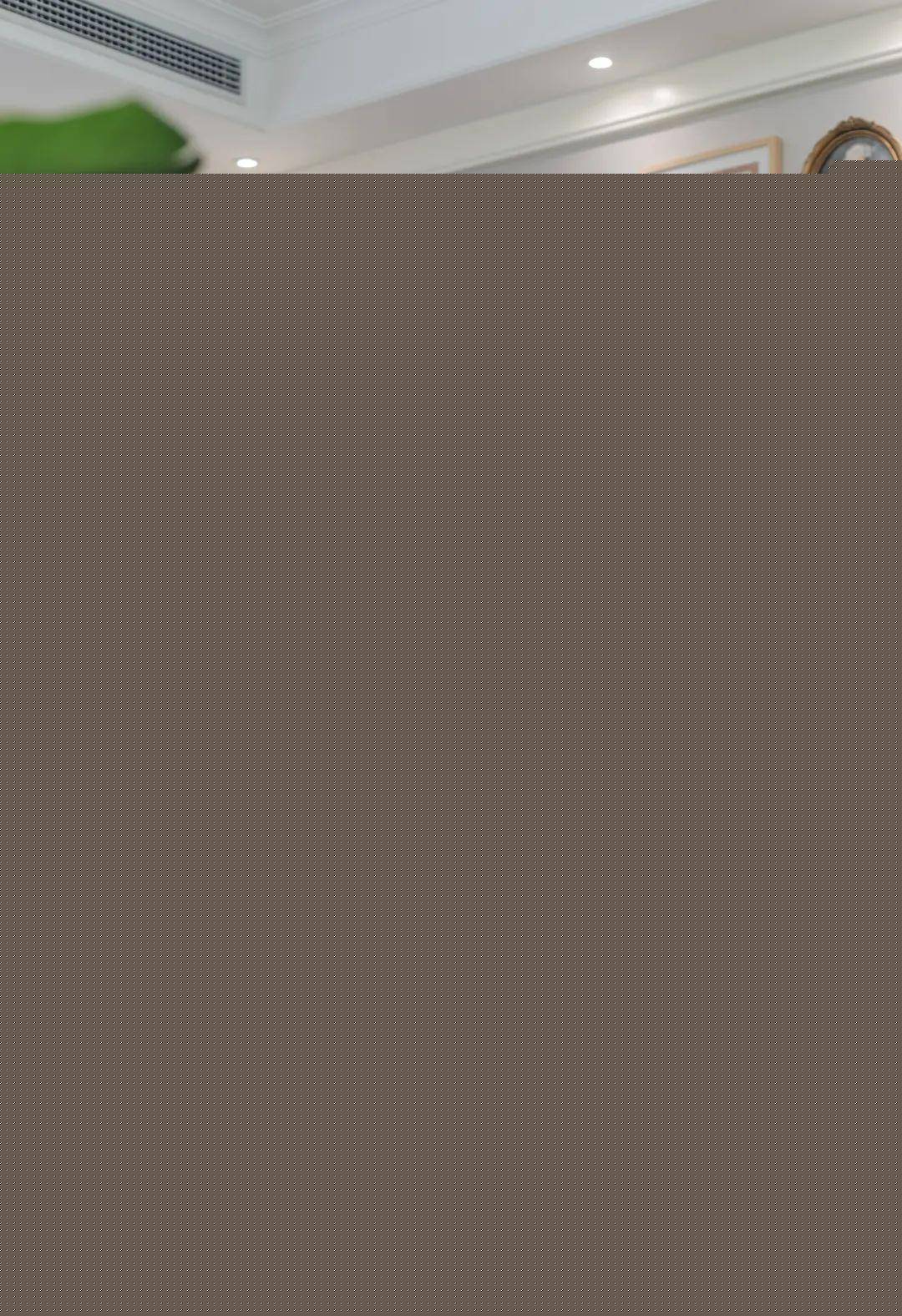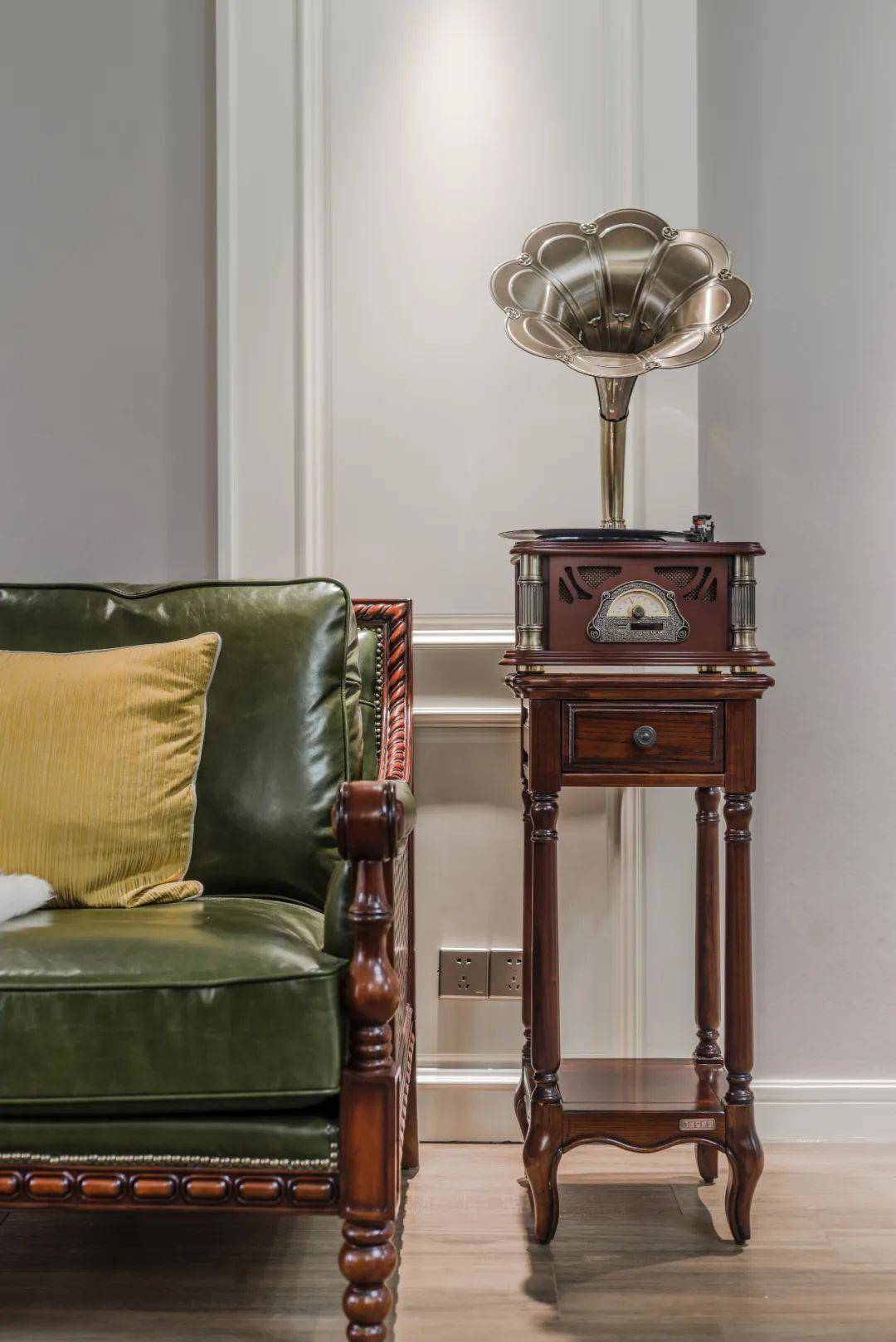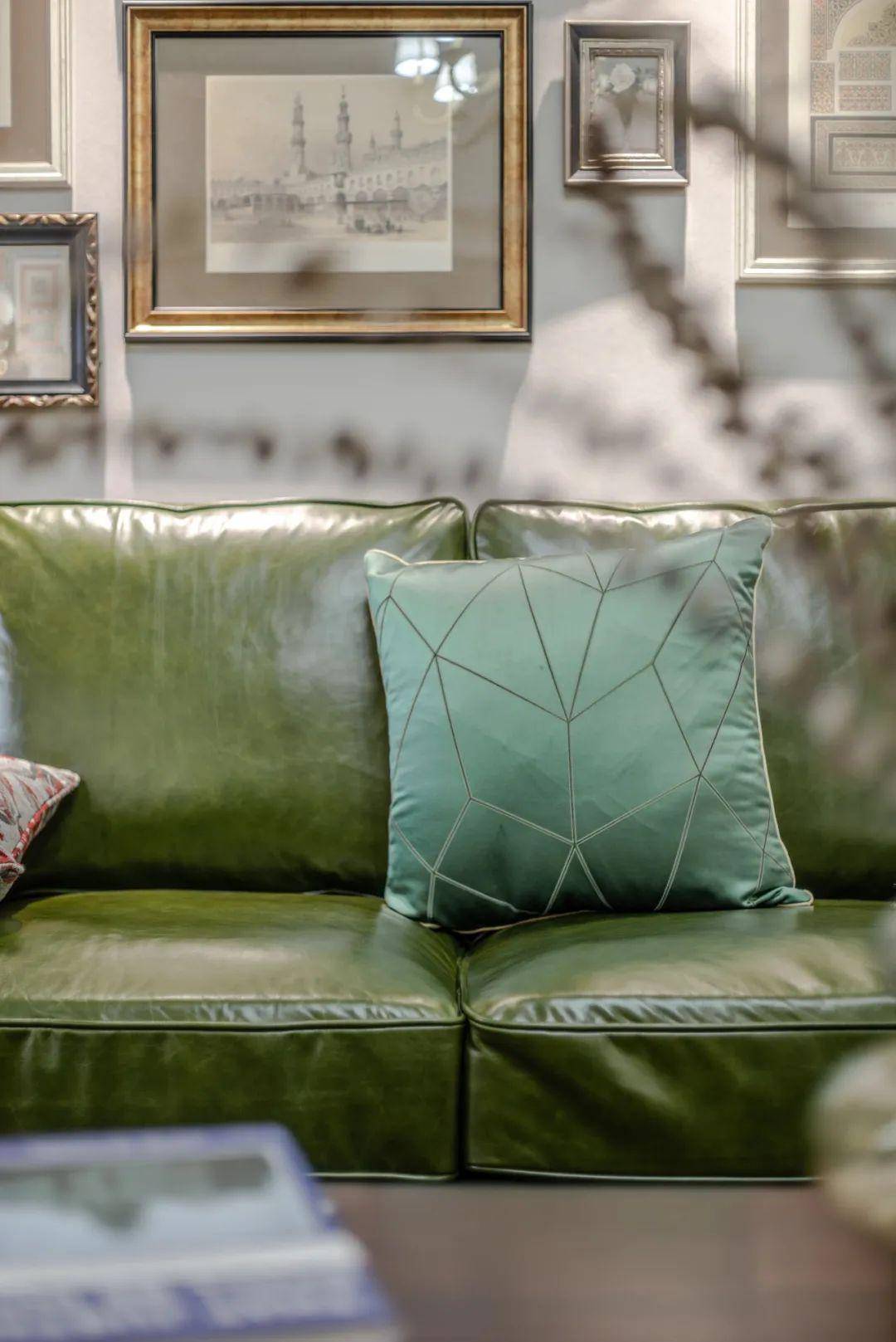 /Restaurant/
RestaurantClassic American structural shapeReserved and attractive brownStreamlined Lines and DecorationA balance of classic elegance and practicality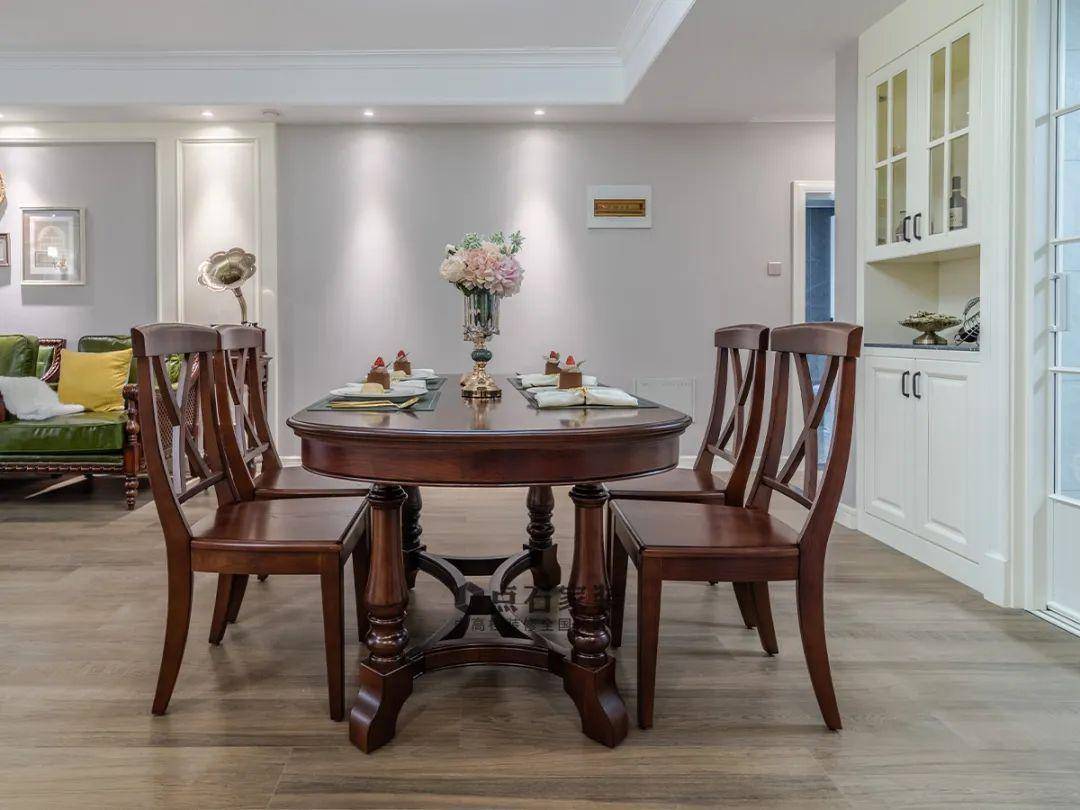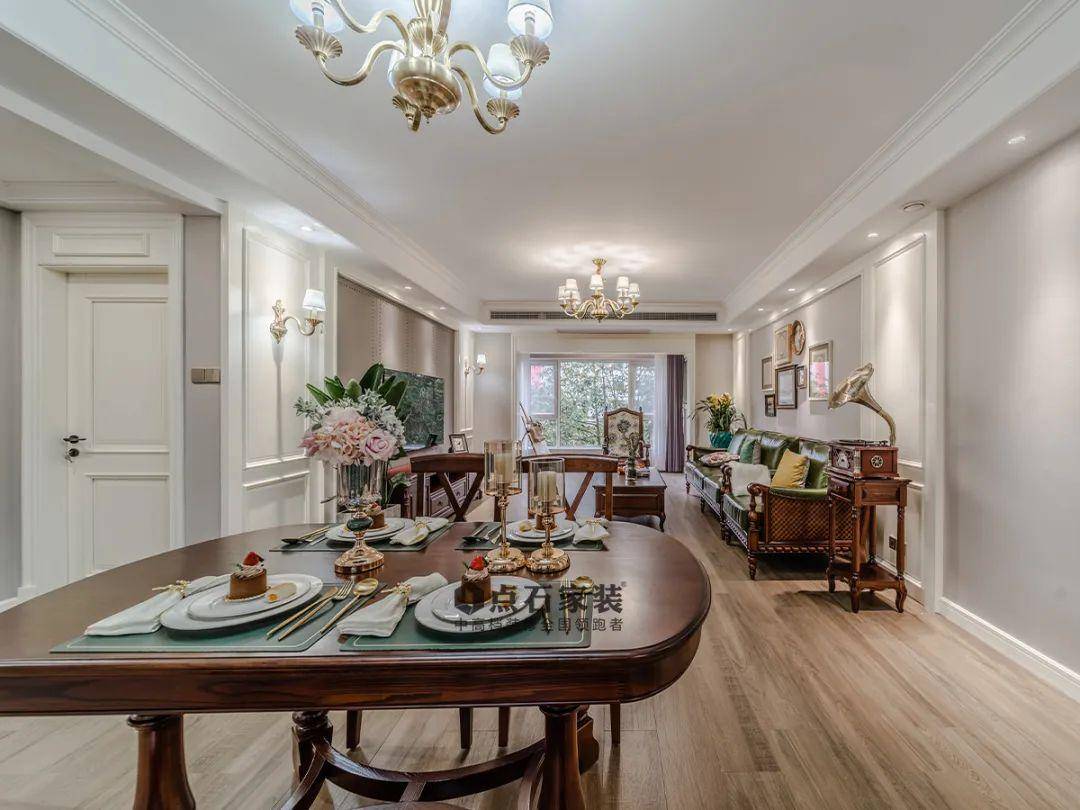 It is understandable that you will be attracted as soon as you enter the door.
Continuing the main color of the living room, the American-style simple long dining table is paired with customized ornaments and tableware, and a ceremonial candlestick is designed to create a full-featured American retro style and interpret the owner's interests and tastes.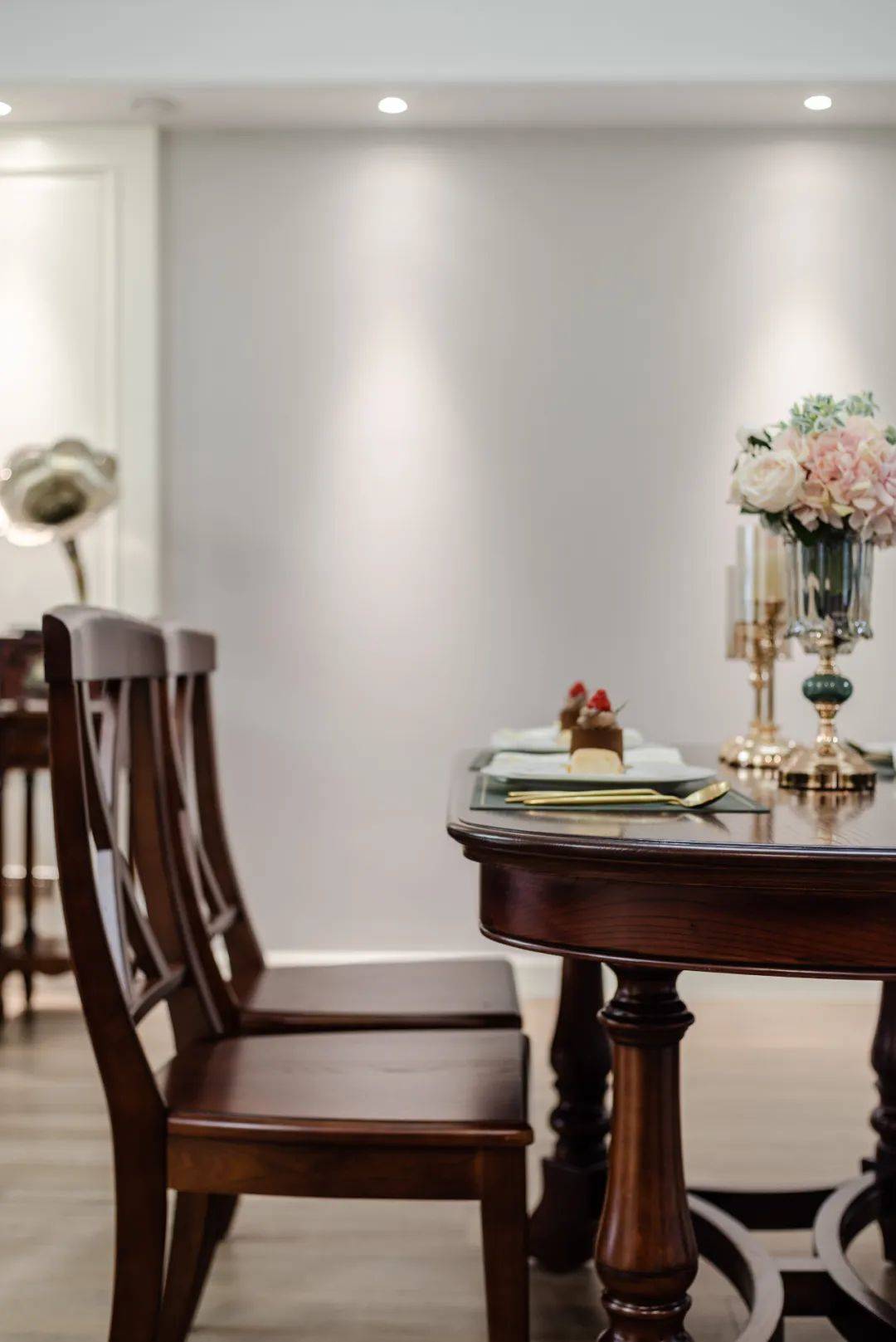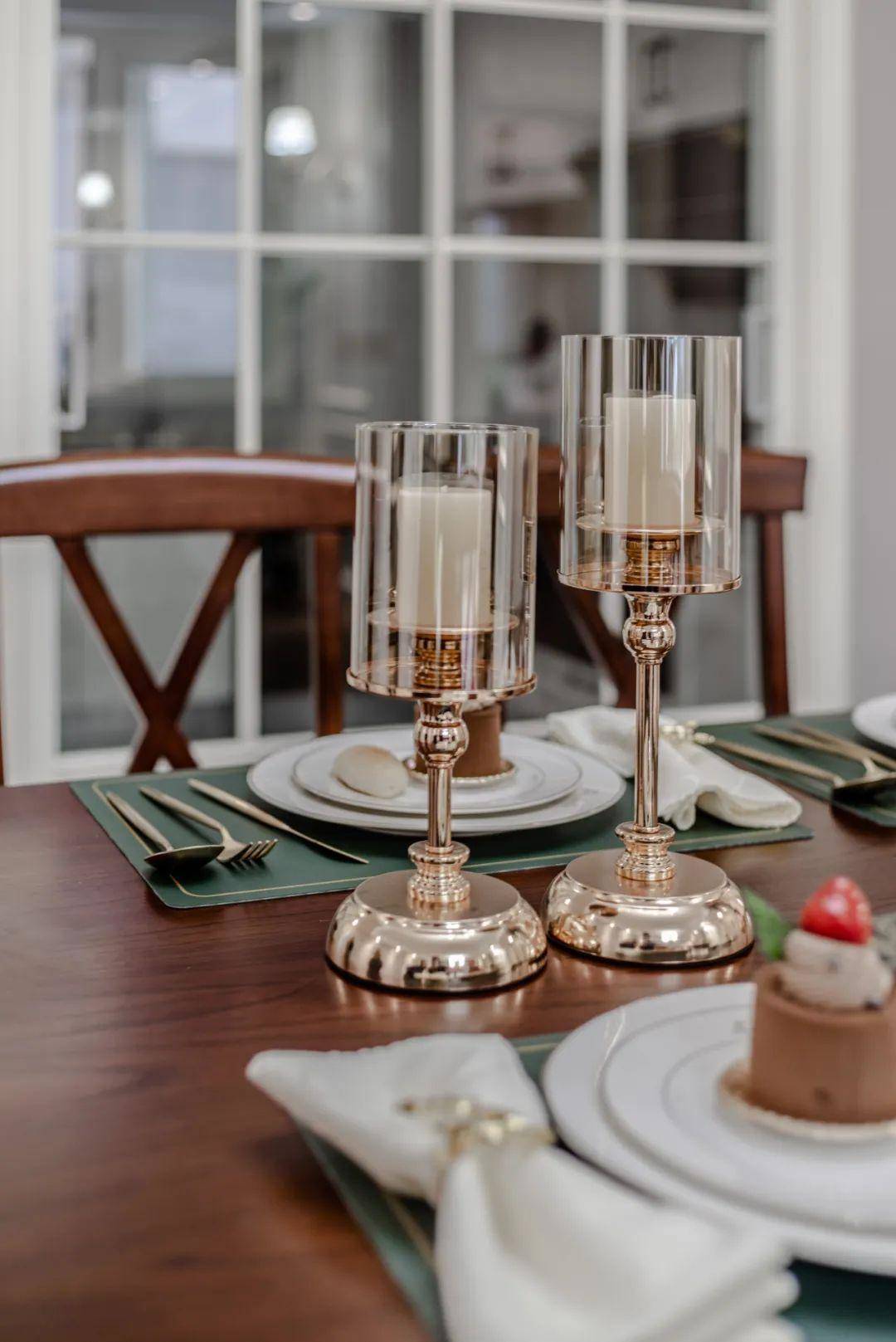 /Kitchen/
KitchenWhite modern American kitchen spaceThe overall direction is L-shaped, the floor is classic gray tiles, and it is paired with white cabinets with styling to create a simple American kitchen. The entire tone looks comfortable and bright, and you will really fall in love with cooking here.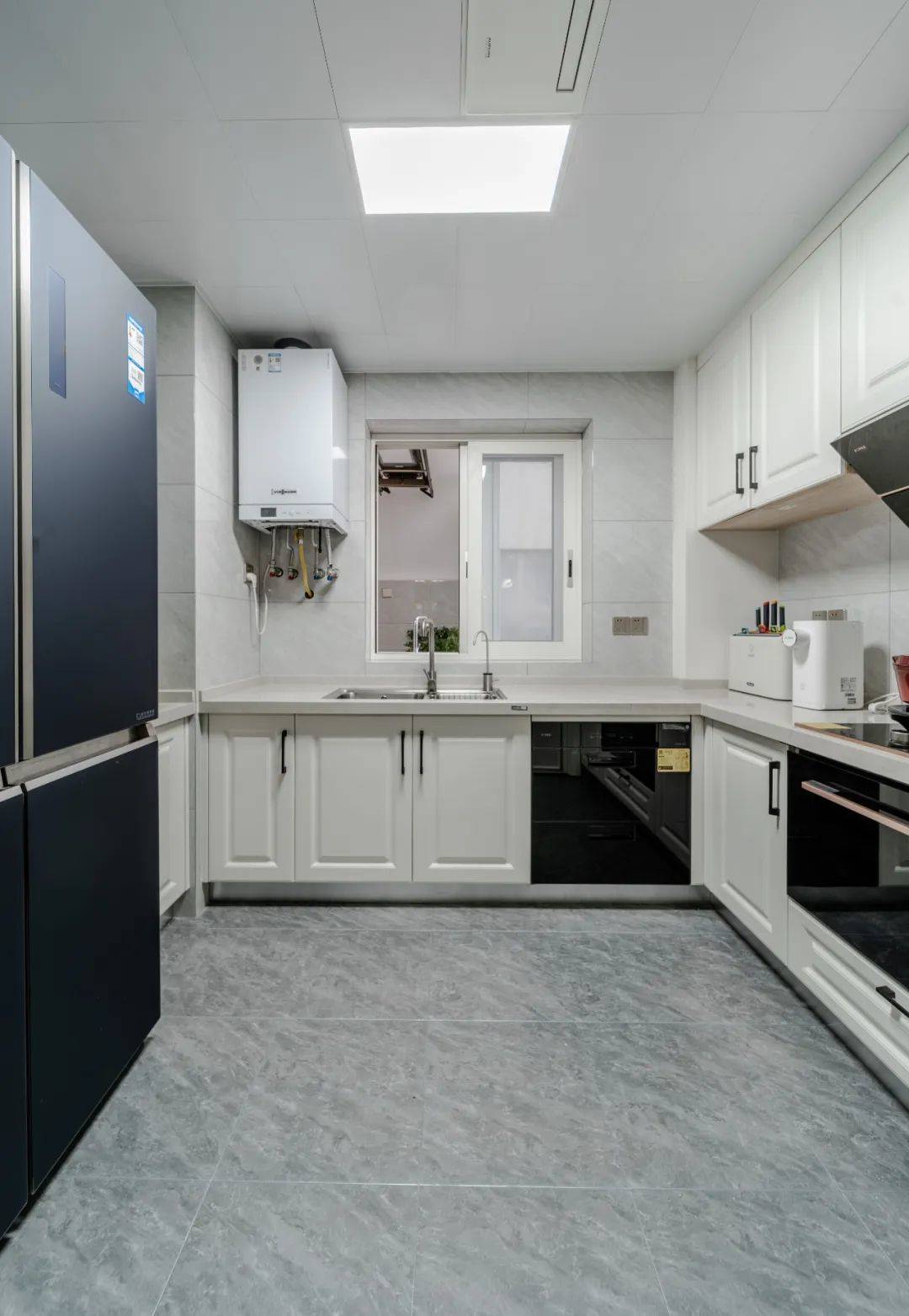 /Bedroom/
BedroomBoth bedrooms use American retro solid wood beds, with hanging paintings and soft furnishings to meet the different needs of the household owners, making every corner harmonious and natural.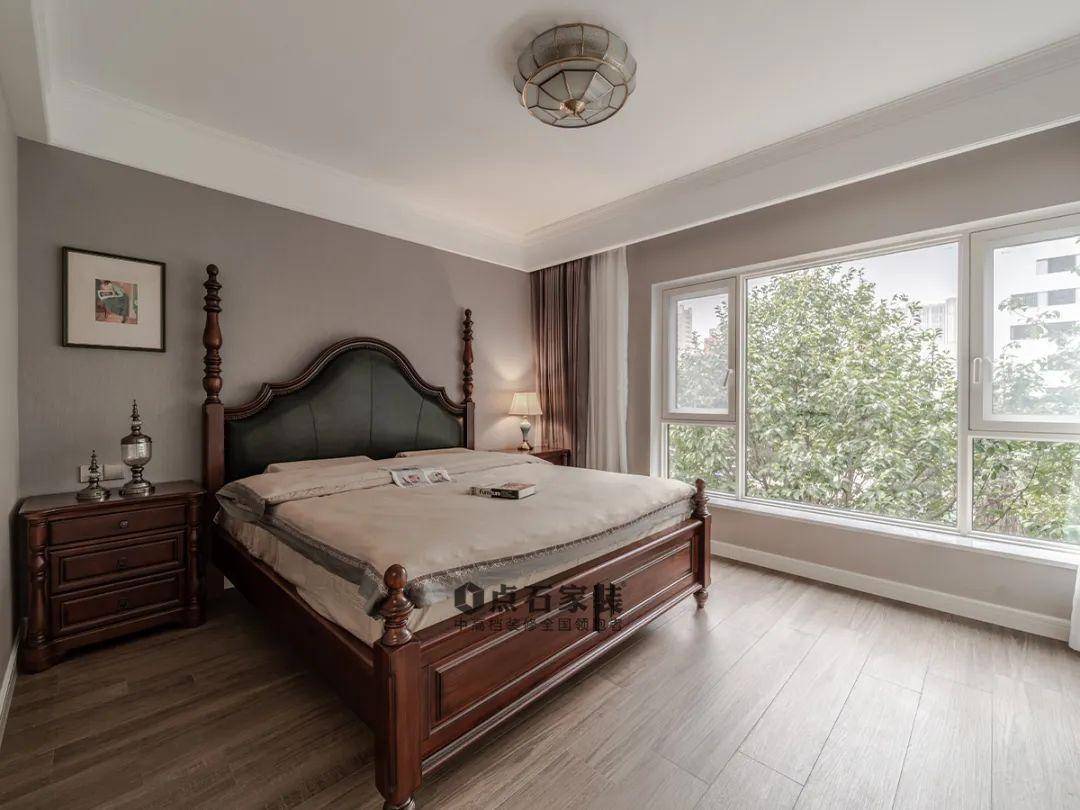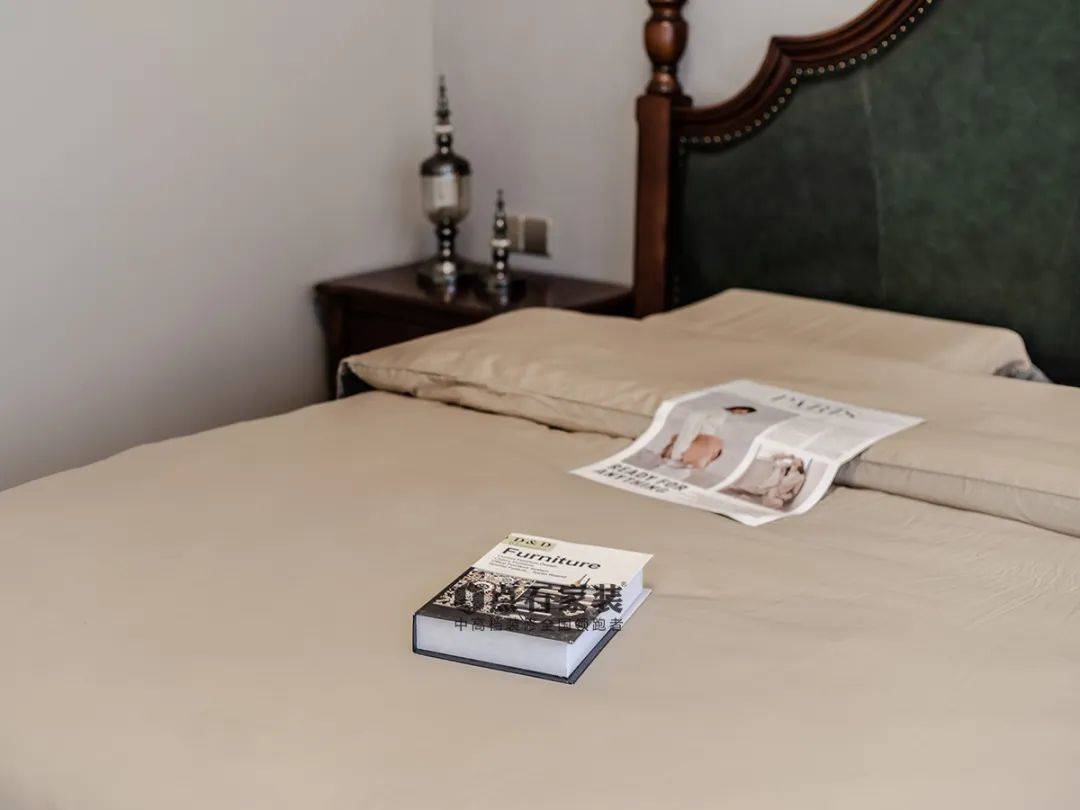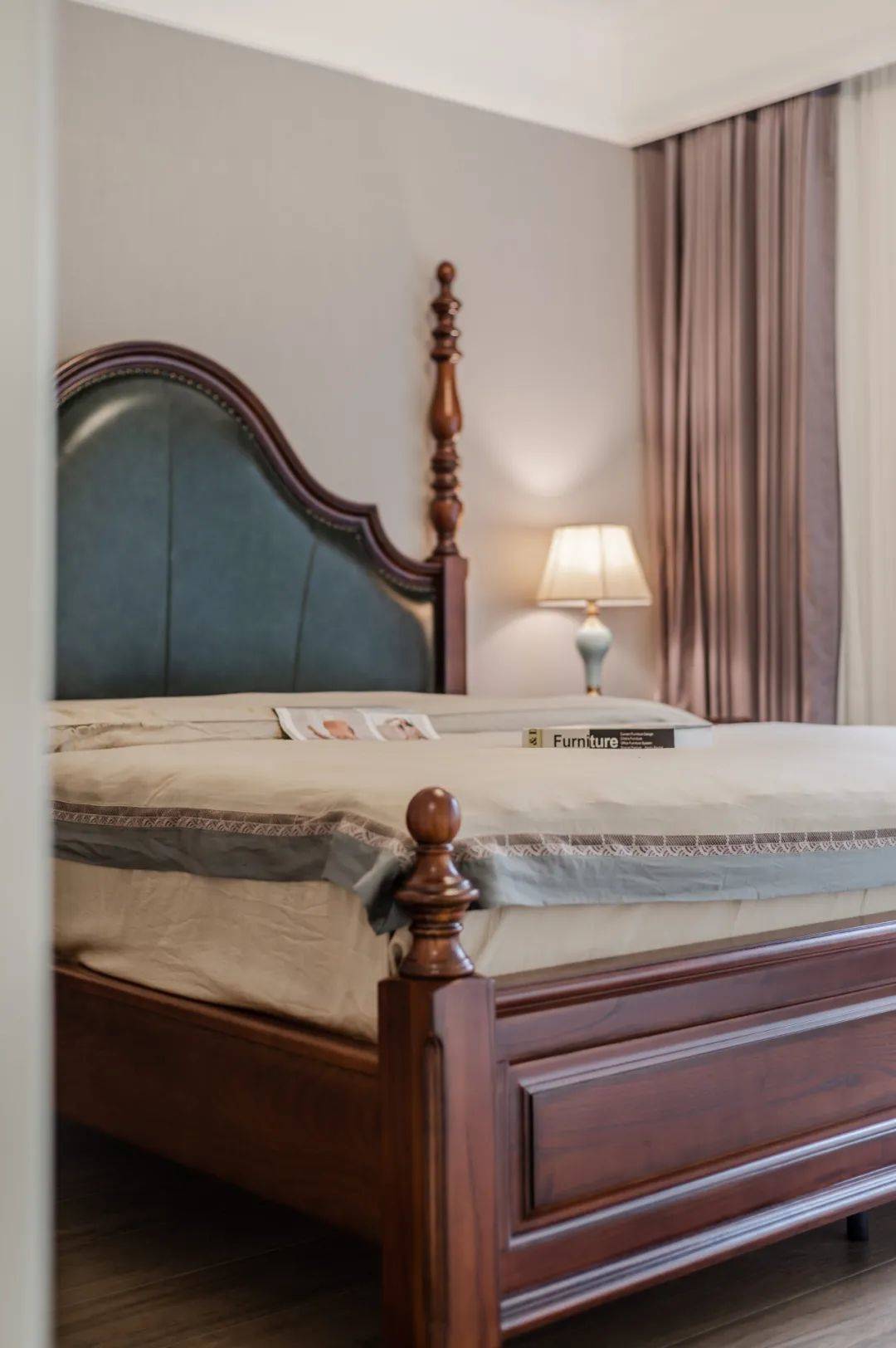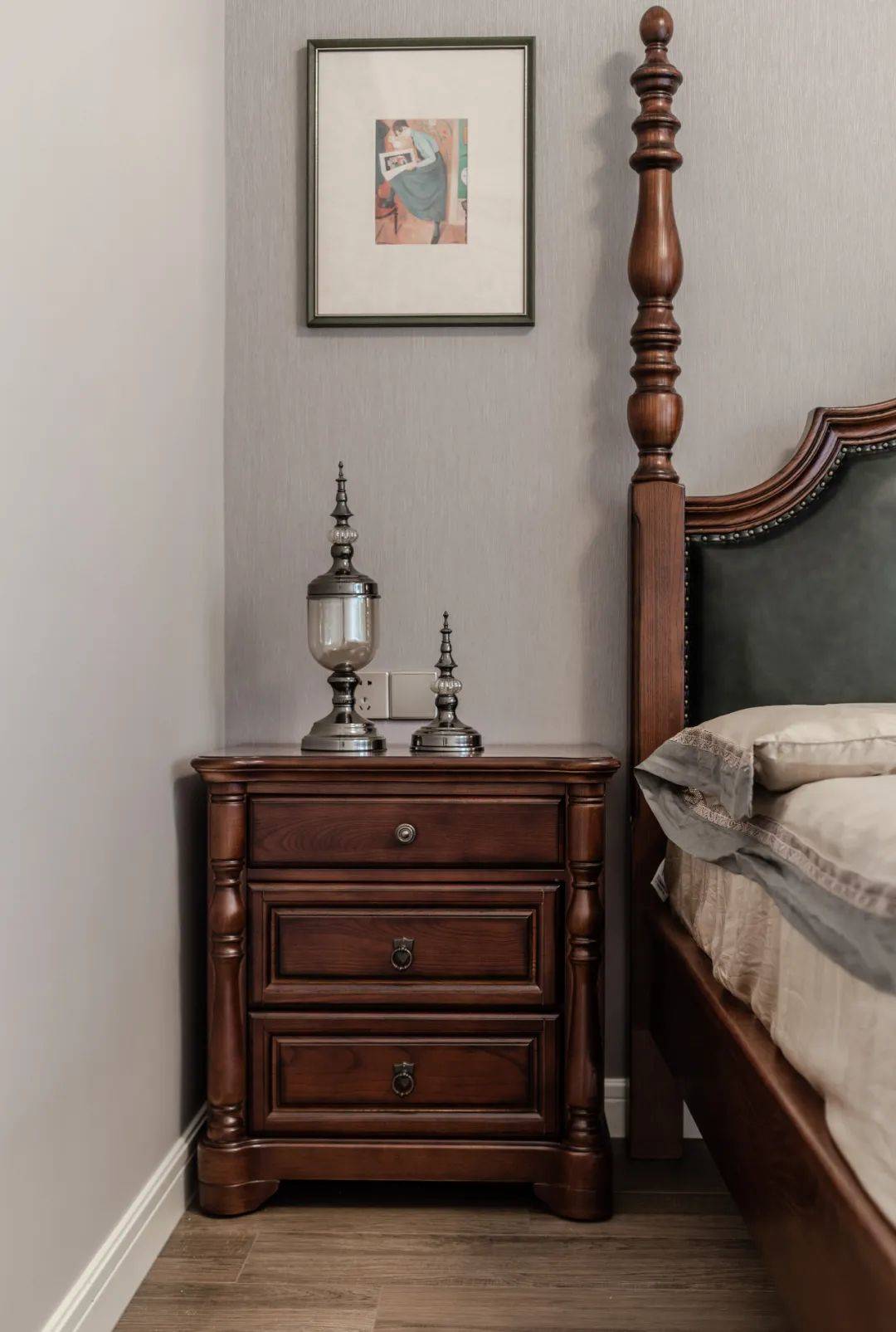 The master bedroom is full of retro American atmosphere. In order to ensure sufficient light source in the room, the window is made beautiful without affecting the overall retro look; the bedside tables on both sides are decorated differently, but they all have a unique charm; the background wall is made of It is treated in dark brown, and hanging paintings are appropriately embellished; the bedding is milky white, echoing the overall color matching, making it look warm and elegant.