POTC: Will & Bootstrap's Story Is Better With A Dead Man's Chest Deleted Scene
 removed a scene that solves a plot hole involving Will Turner and his father, Bootstrap Bill. Will's relationship with his father drives his story in the second and third movies of the series, but this aspect was underexplored in the very busy sequels. The deleted scene resolves a lingering issue from the first movie and significantly deepens their strained relationship.
In , Will must reconcile himself with his pirate blood upon discovering the truth about his father from Captain Jack Sparrow. He learns of Bootstrap's past as part of the Black Pearl's crew, before being and thrown to the ocean's depths after standing up for a mutinied Jack. Will eventually lifts the curse, turning the Pearl's crew mortal but, in doing so, essentially sentences his father to death.
It is never addressed in either the first or second movie, but Will would have had reason to believe Bootstrap was still alive because of the curse, trapped on the ocean floor. However, a deleted scene following their reunion on the Flying Dutchman clarifies that Will was aware of his actions. Not only does this resolve an important plot issue, but his guilt improves his overall arc in the movies while foreshadowing Bootstrap's deteriorating mental state.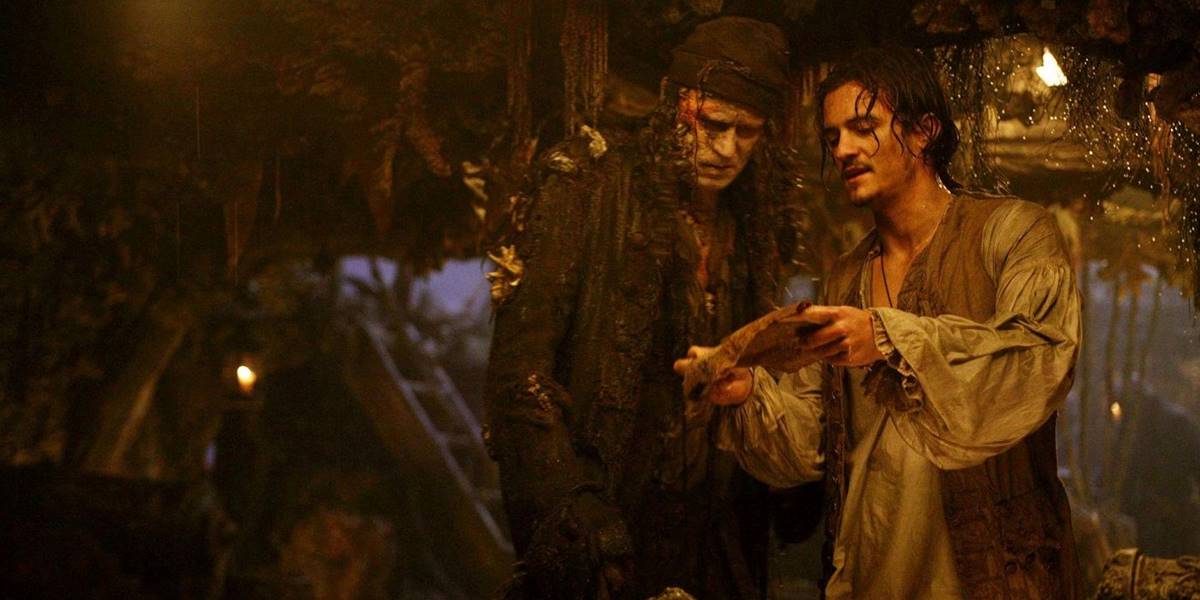 Upon finding himself trapped aboard the Dutchman, Will quickly learns of Bootstrap's survival when being punished for negligence, doled out by his father at the behest of the . Their first interaction is underwhelming, given how Will's whole story began with Bootstrap. opened with a 12-year-old Will orphaned and searching for his father, before being rescued from a shipwreck thanks to Elizabeth. This deleted scene provides a far more somber reunion. Will's initial anger disappears when he recognizes his own sins: "". Bootstrap is confused about his remark until Will clarifies he ended the Aztec curse, believing that killing his father was a kinder fate than being trapped on the seabed. This moment emphasizes Will's guilt, lending greater meaning to his determination to free his father from the and rectify what he may have always feared was a mistake. It better explains his refusal to abandon Bootstrap, despite this harming his relationship with Elizabeth.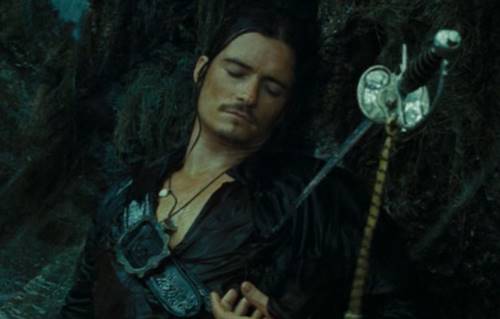 The scene highlights an internal struggle for both characters. Bootstrap has forgotten all about Barbossa and shows no animosity to the pirate who had him thrown overboard 11 years prior. He solemnly states how the Dutchman's crew gradually lose all semblance of their old lives - "". The scene puts a darker spin on the , teasing the form of dementia Bootstrap exhibits in . Bootstrap's forewarning about memory loss suggests the same thing happened to the rest of the crew, who perhaps weren't always evil minions who happily obey Jones. Seeing first-hand how his father is beginning to forget his past supports Will's desperate and impulsive actions, even daring to steal the Pearl and betray his friends.
Will and Bootstrap never quite shared enough time to make their story fully resonate, but this scene gives Will's arc a stronger purpose and adds a ticking-clock element with Bootstrap's memory. During the climax of , Will fights a confused and hostile Bootstrap, before telling him, "". This sentiment bears more significance considering the guilt shown here – the moment is Will's salvation, as much as his father's. This is just one of several deleted scenes from the trilogy, like , that should have remained in the movies and would have heightened the tragedy within  .