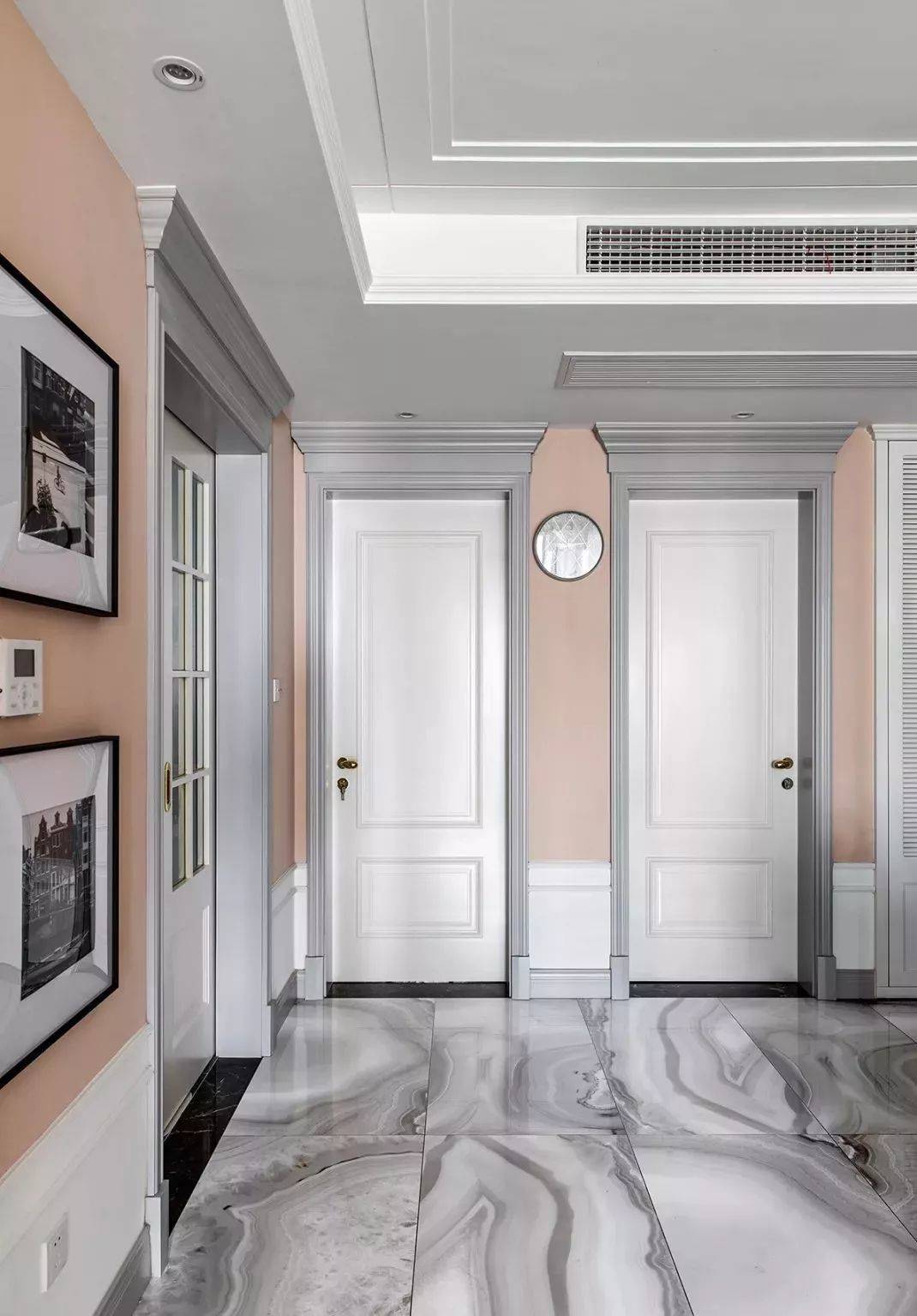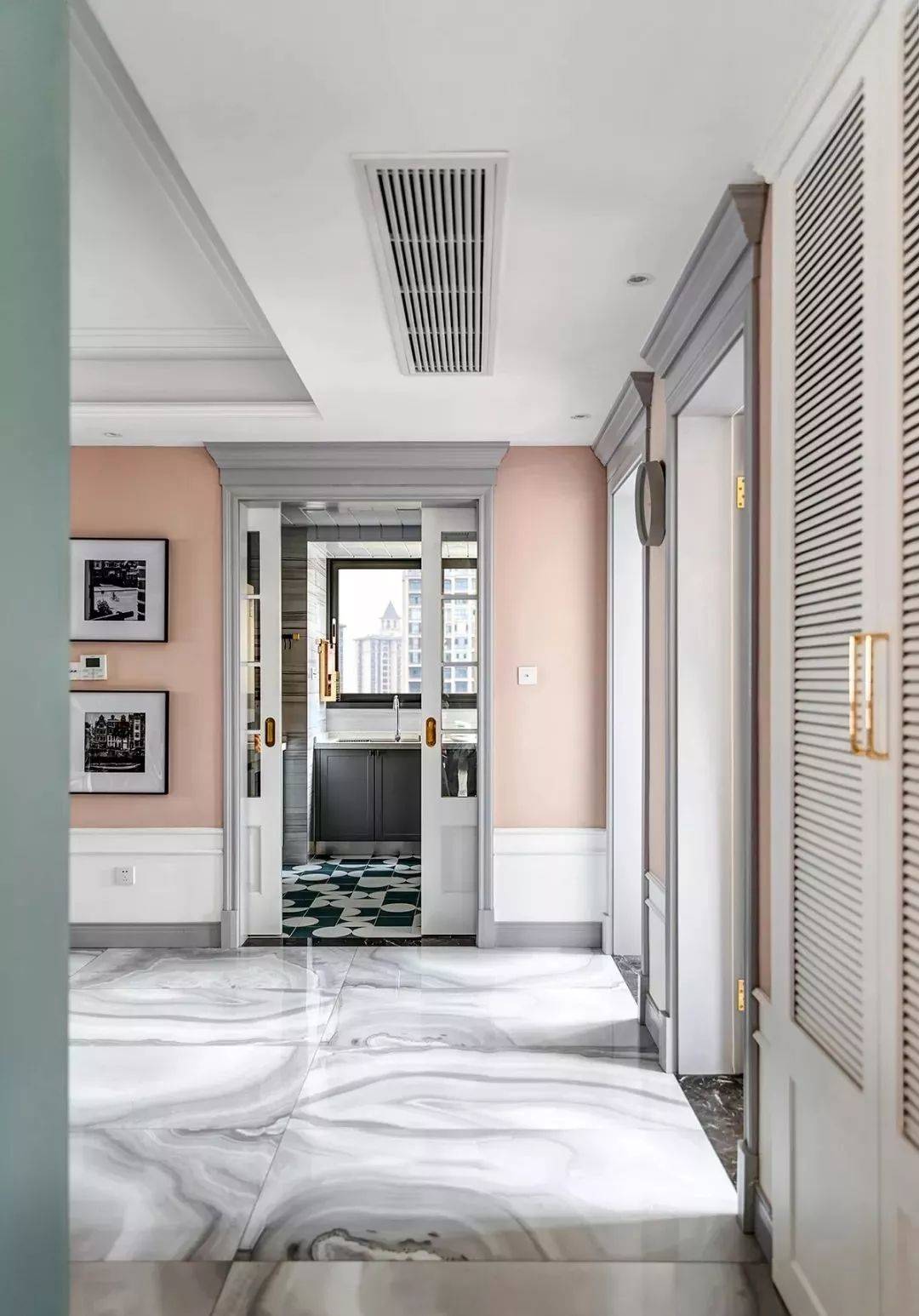 There is a row of storage cabinets on the right side of the entrance, with breathable shutter doors and champagne gold handles. On the left wall, there are artistic hooks to hang random items. On the floor, shell pattern floor tiles are boldly chosen, allowing you to feel the natural artistic charm.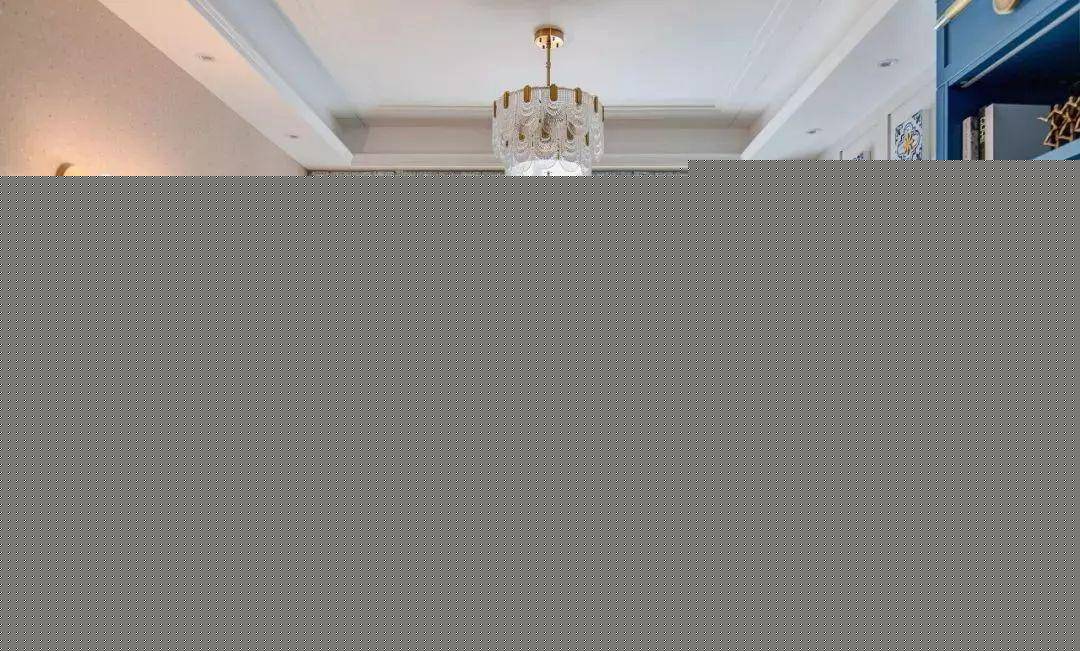 The overall color level of the living room is rich, with pink background, blue cabinet, green carpet, and yellow single sofa. Although there are many colors, the warm and cold colors are coordinated.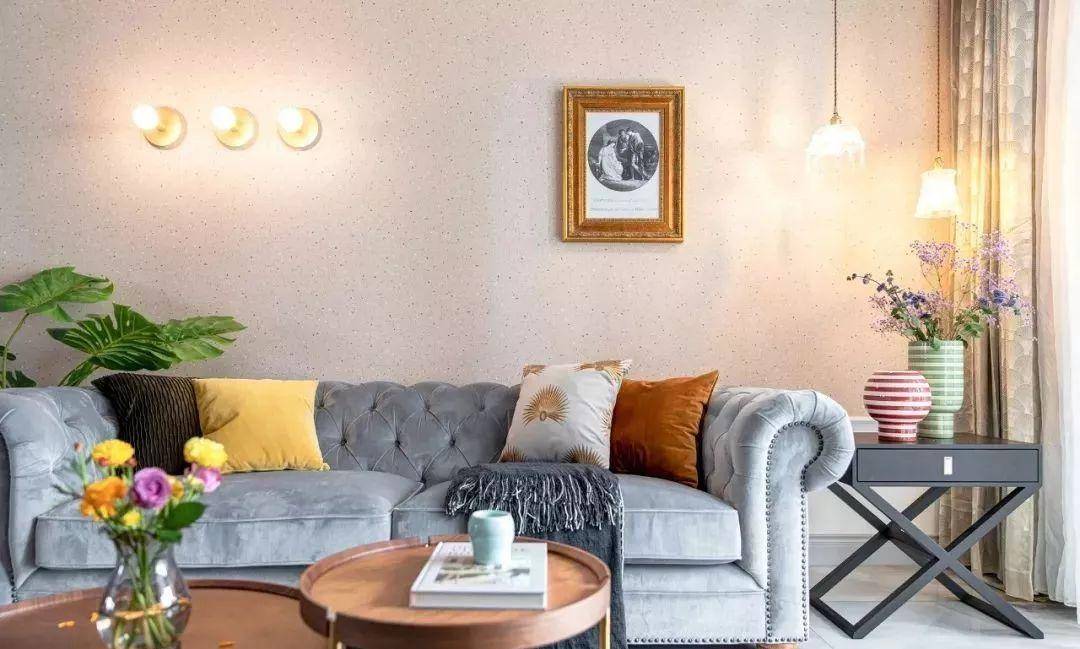 The pink wallpaper on the background of the sofa has irregular-sized particles and is of superior texture. A group of three round wall lamps are set on the wall, which together with a group of suspended ceilings in the corner create a delicate lighting atmosphere.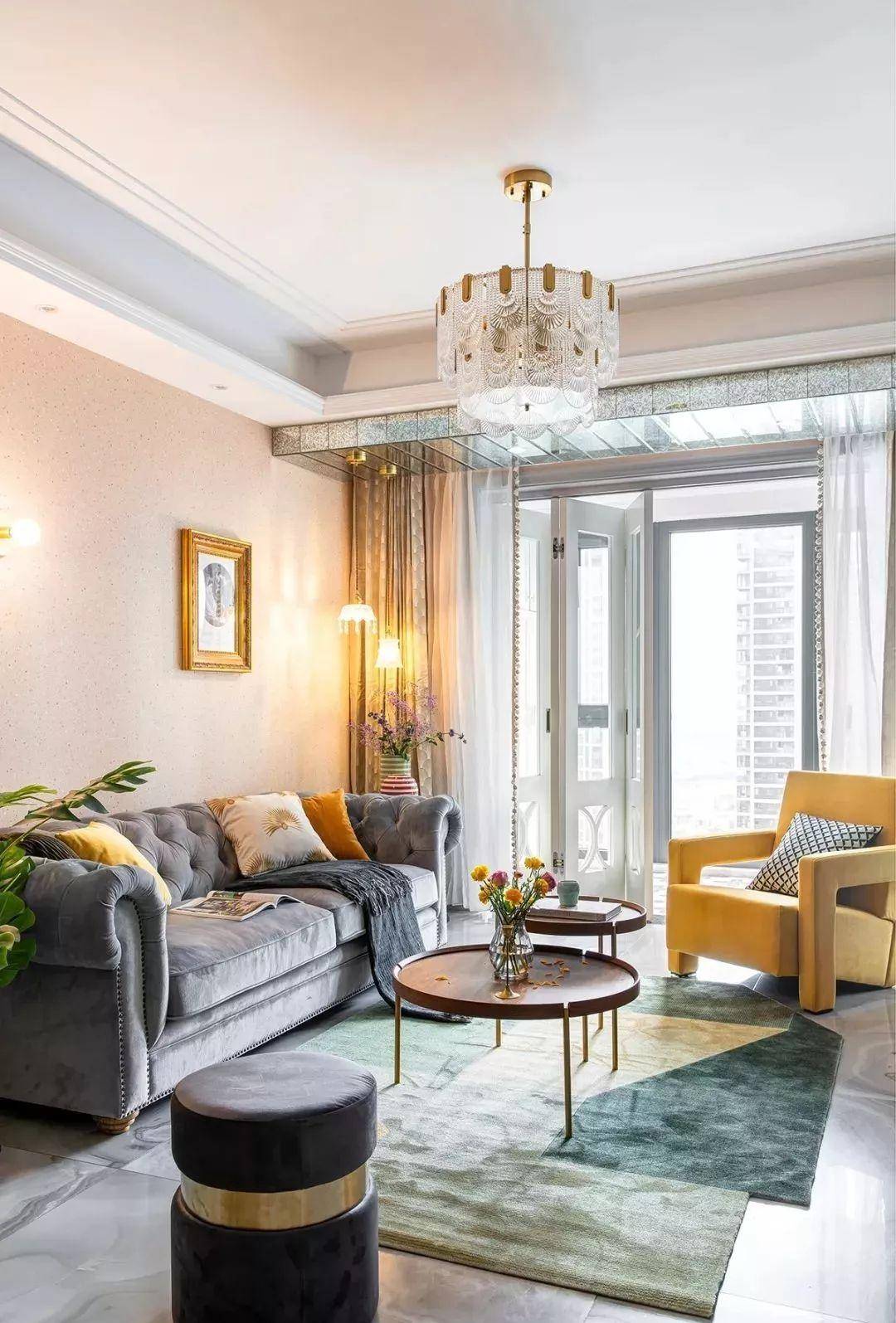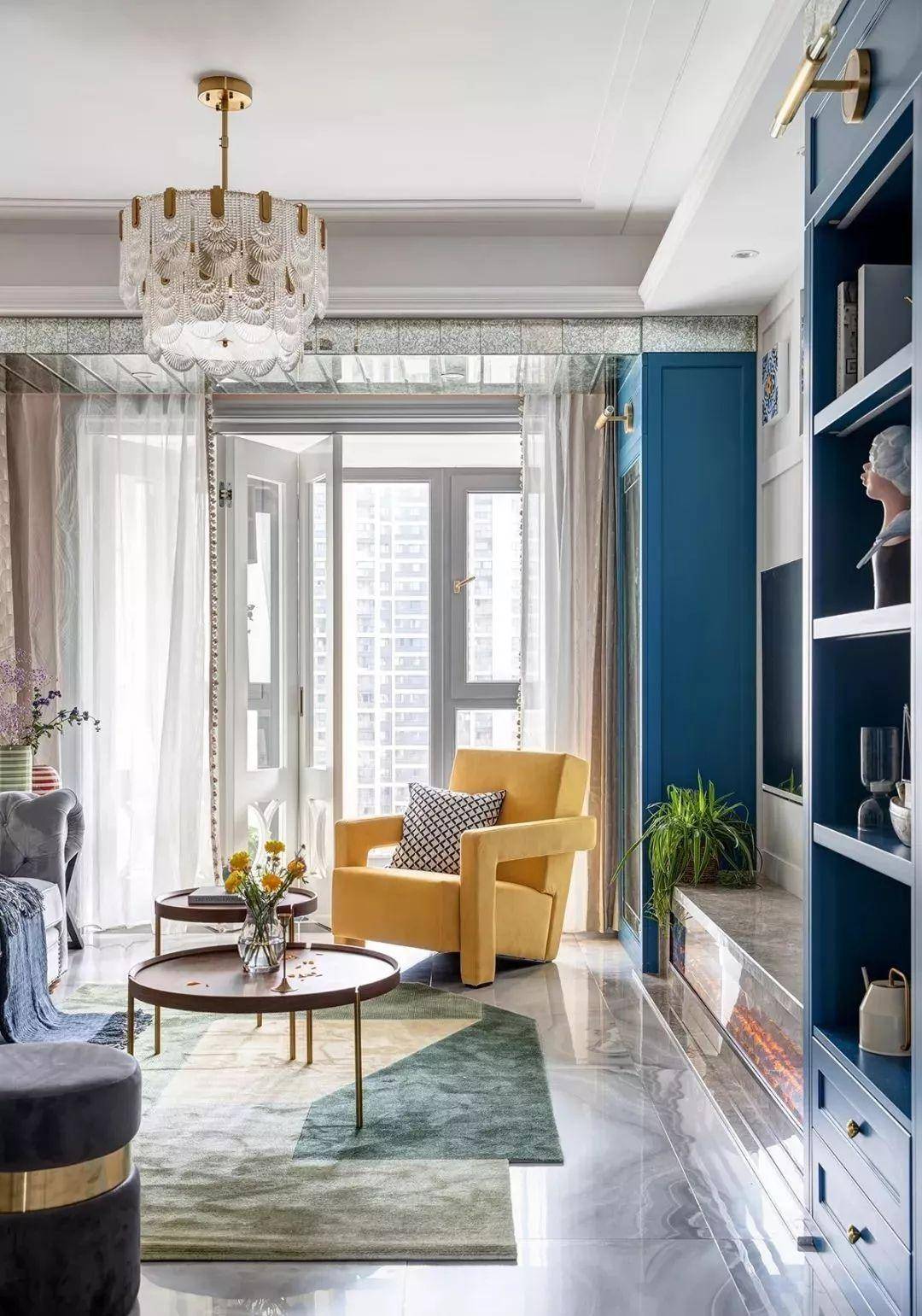 Gray velvet sofas, crystal chandeliers, and golden decorations, the exquisite light luxury can enhance the temperament of the entire space without anyone noticing.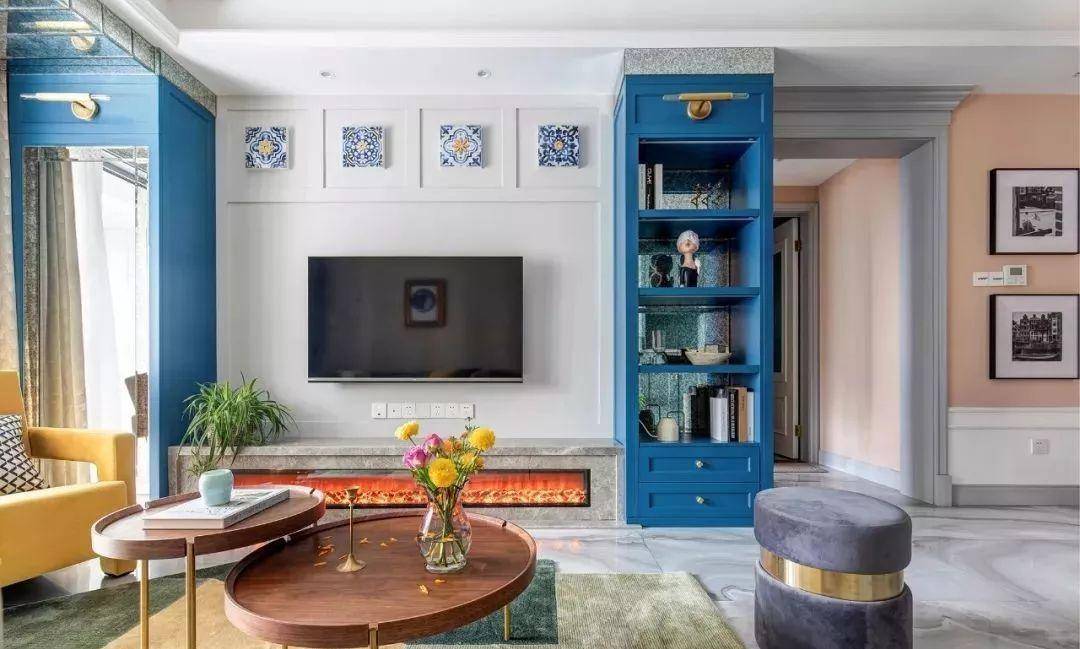 The custom-made cabinets on both sides of the TV wall are made of blue with a relatively high color saturation, and a marble fireplace countertop is embedded in the middle. The warm flames make it visually more dazzling and lively.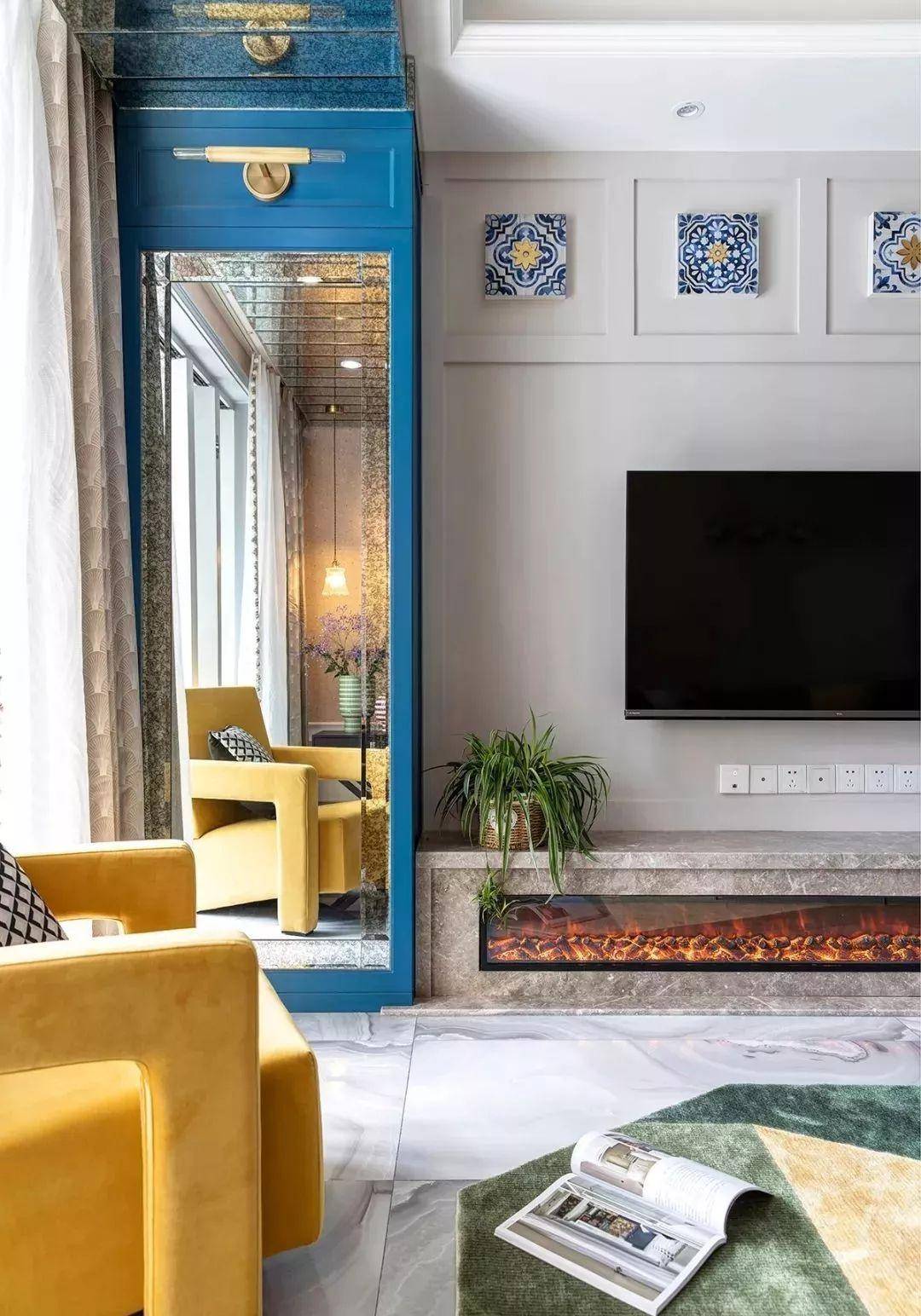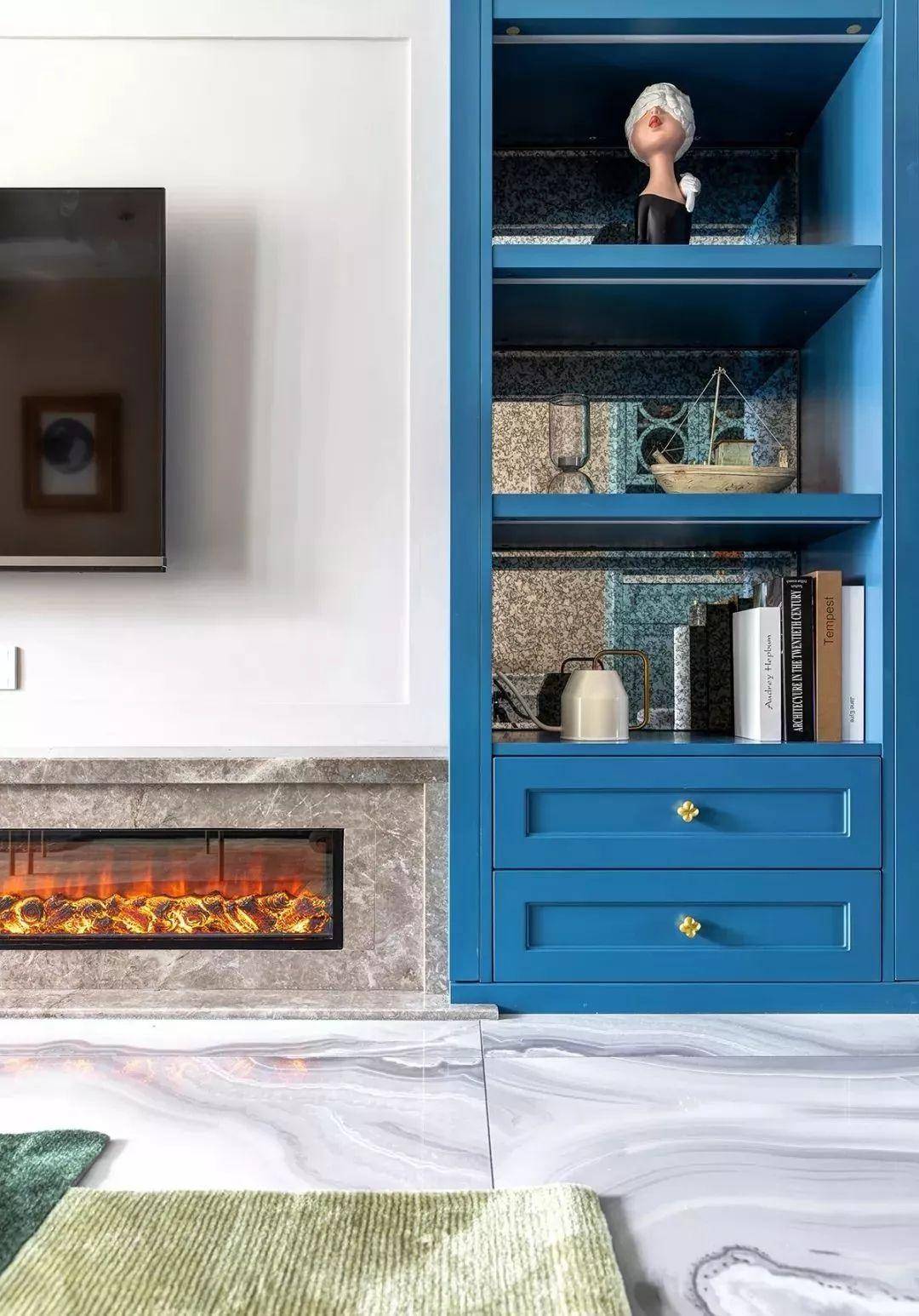 The left and top sides are wrapped with architectural beams and columns, and decorated with antique mirrors to eliminate the sense of oppression caused by the space-wrapped beams. On the right side, a display storage cabinet is used to enrich the storage in the living room.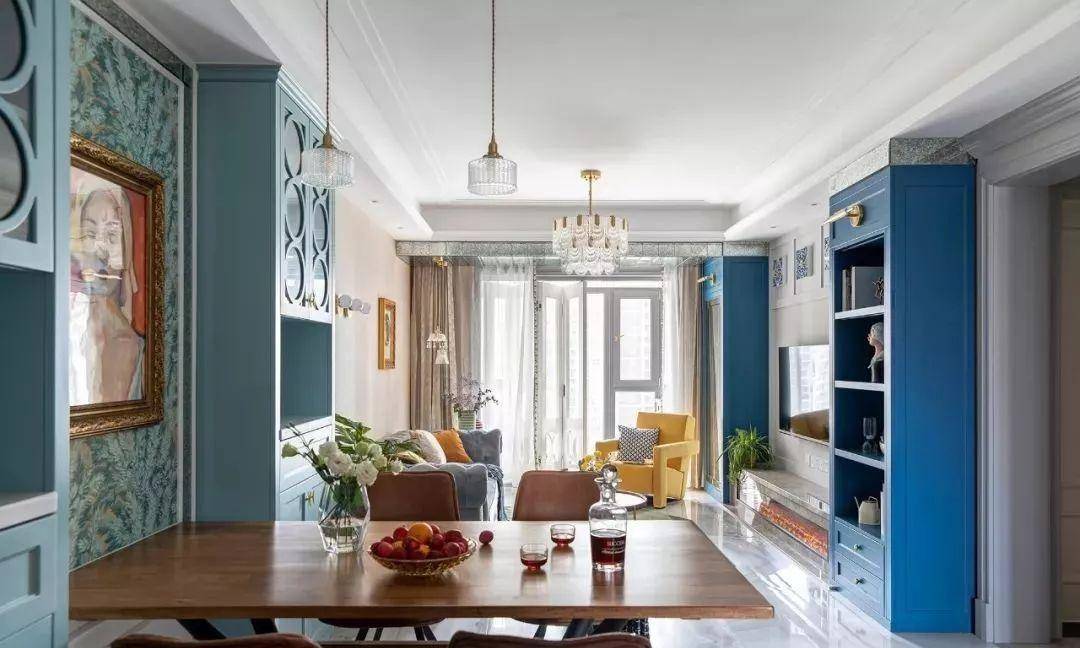 The restaurant designed a set of symmetrical wine cabinets to delineate the boundaries of the restaurant and integrate storage and display. The color of the side cabinets in the dining room is several shades lighter than that in the living room. The color is not that strong, and it is more elegant and artistic.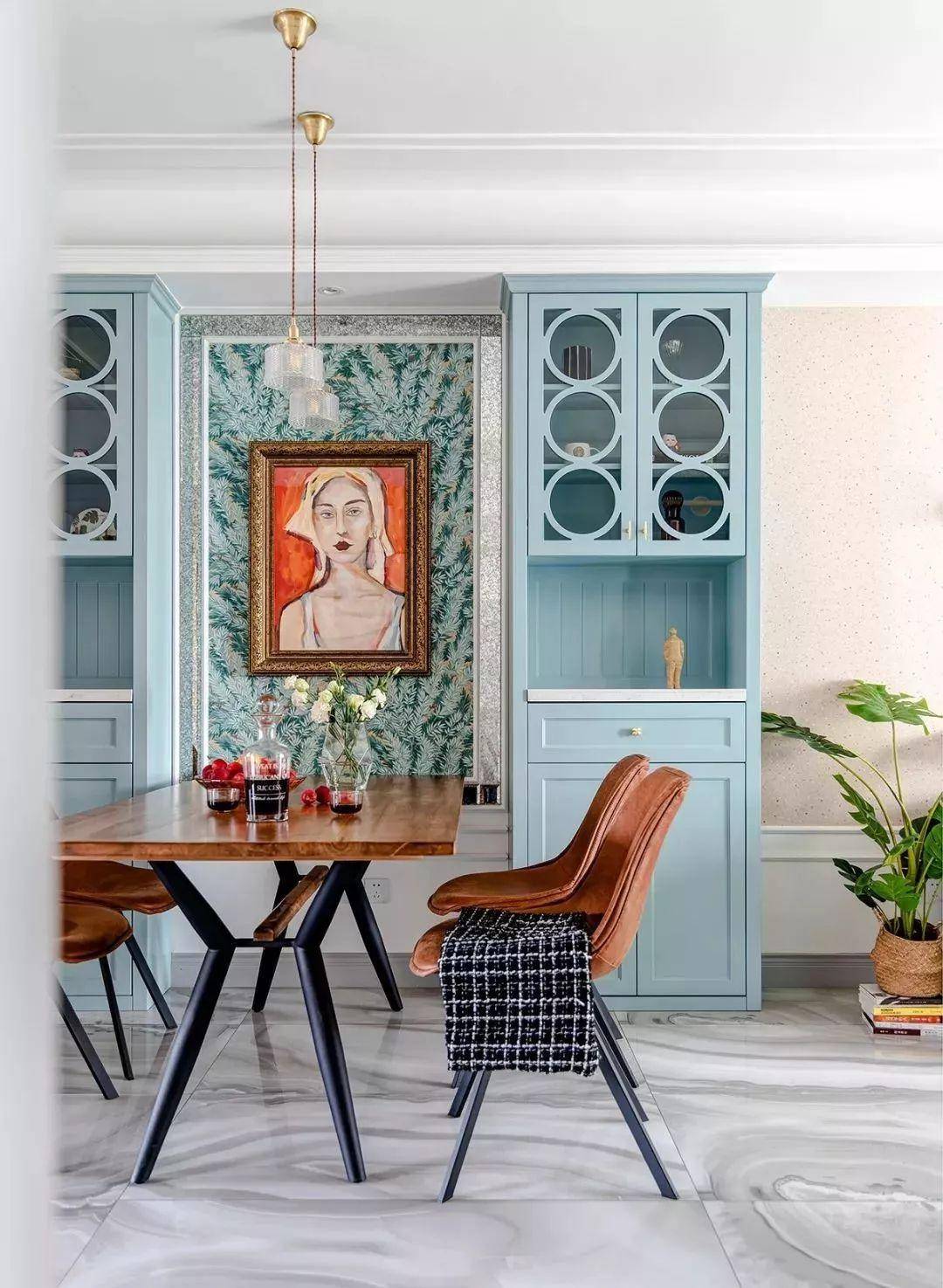 There is a background wall built into the sideboard cabinet. Another wallpaper of the same color as the cabinet is used. The surrounding area is edged with retro mirror glass. The change of material also makes the space richer.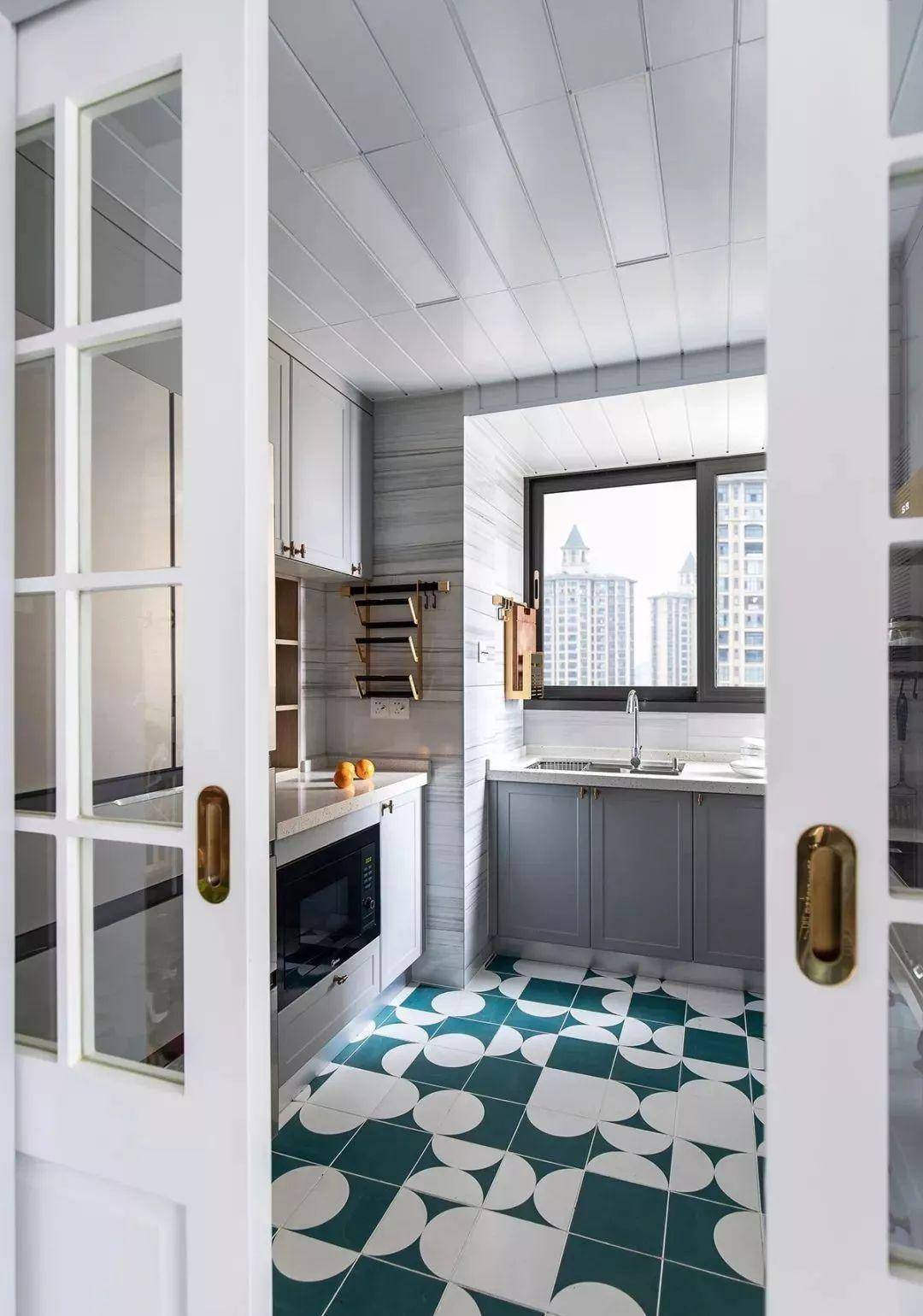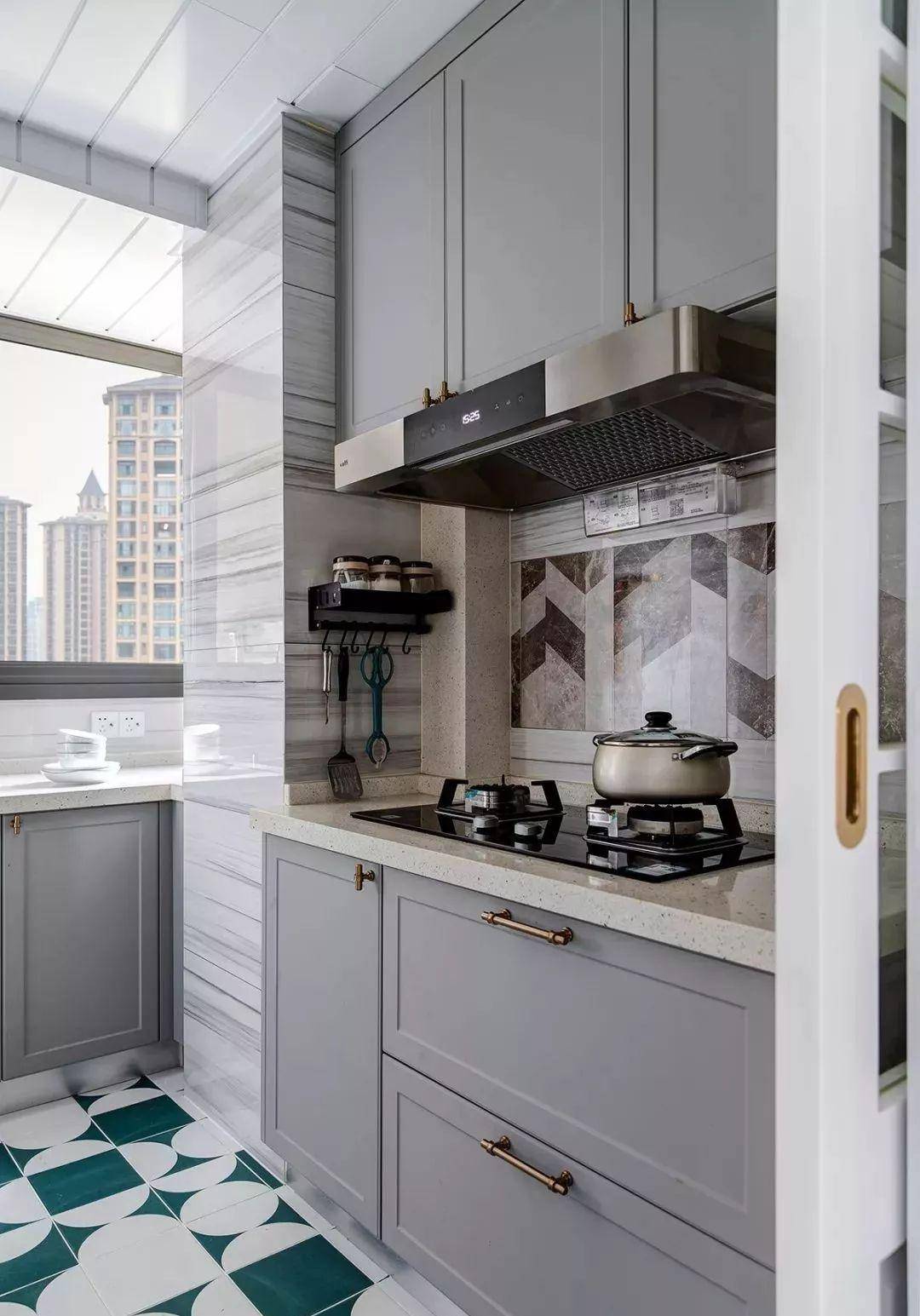 The kitchen floor tiles use a mix of white and green series tiles, which is full of variety. The cabinet uses gray door panels as a whole, with bronze handles, which is elegant and textured.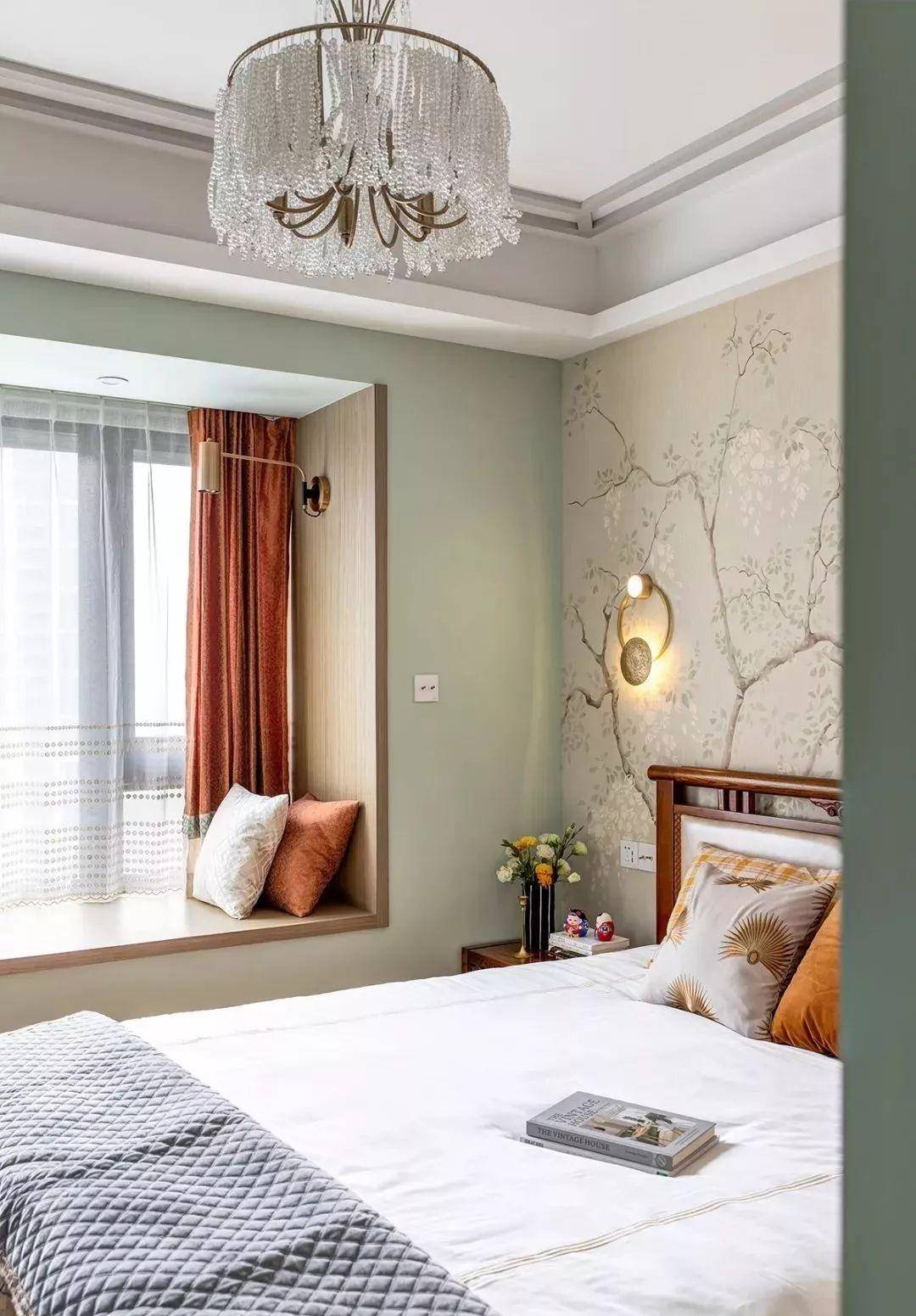 The style of the master bedroom is more retro-new Chinese style. The designer integrated the furniture with the overall style, giving it a classical beauty.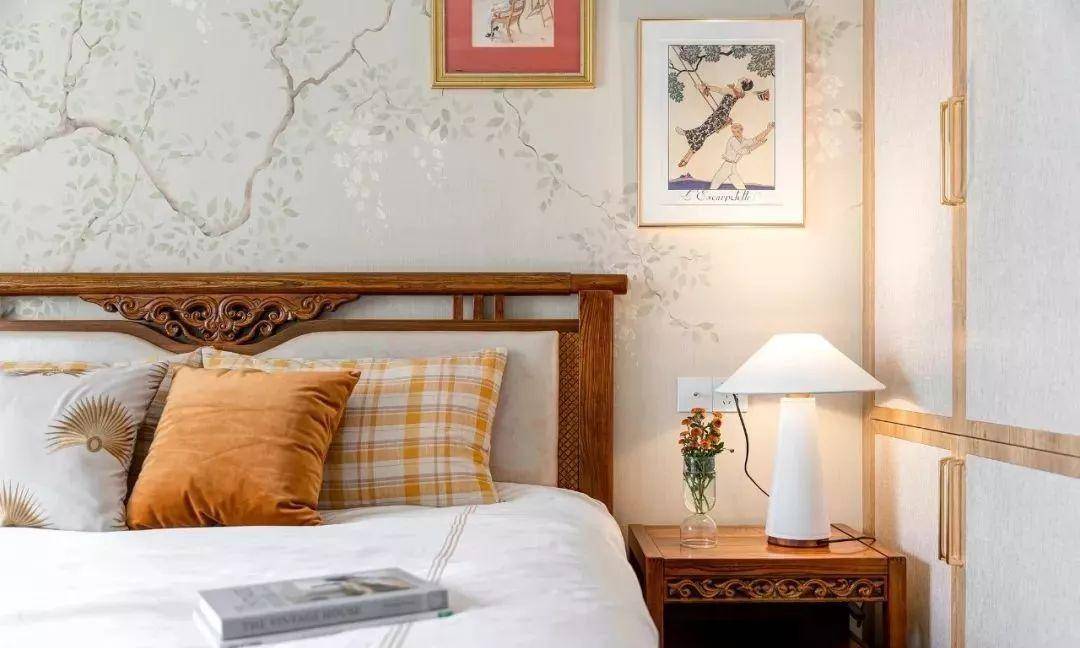 The bedside wall lamp is also unique in retro style, and paired with flower and bird wallpaper, it has a long artistic conception.