Who can resist the sticky purple sweet potato cake?
It's really delicious. The purple sweet potato has a strong flavor and becomes stringy after one bite. It's really amazing.
Everyone, go and try it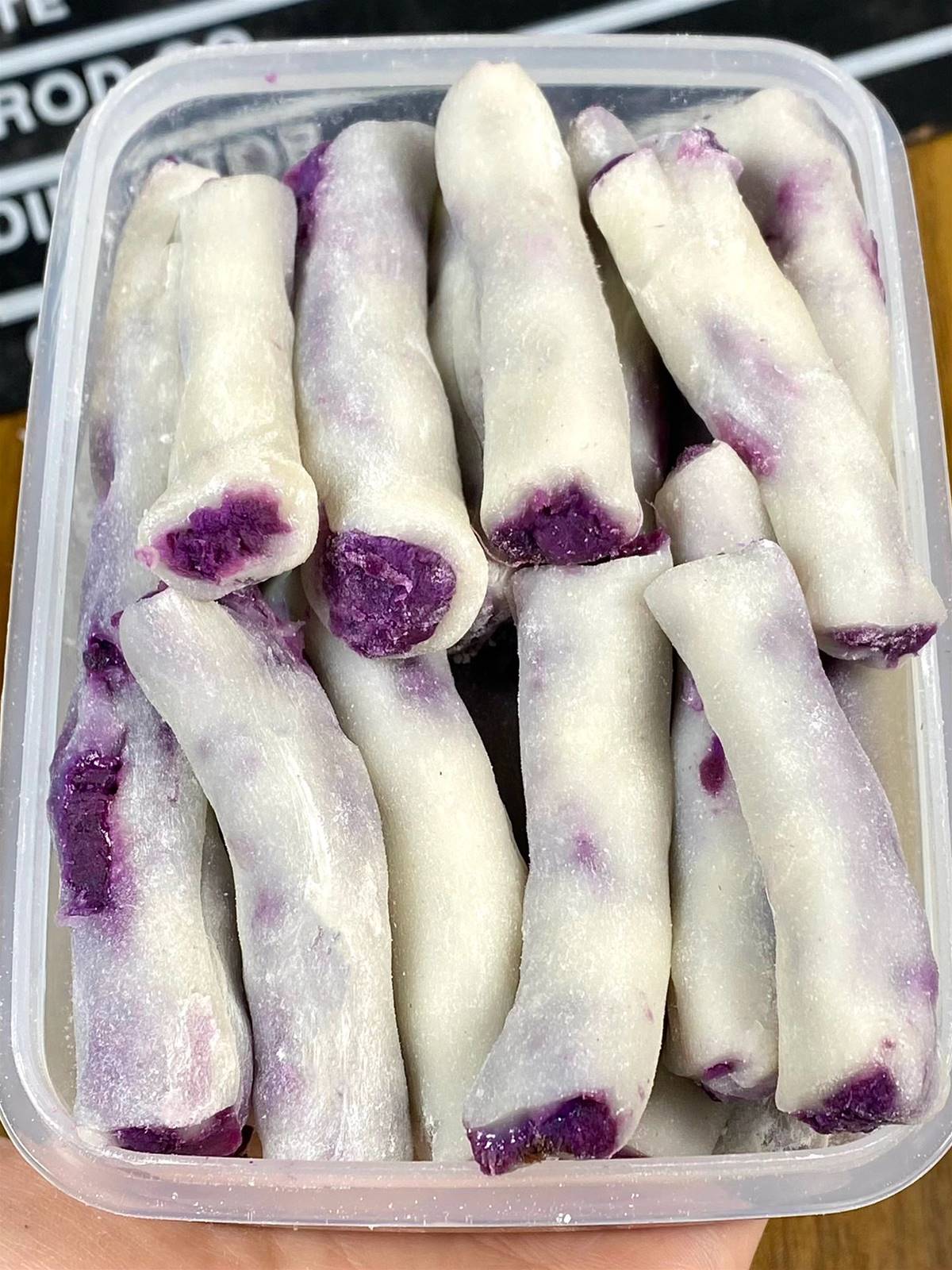 🍃Ingredients: purple sweet potato, glutinous rice flour
✔️How to:
1️⃣Put 120g glutinous rice flour ➕20g corn starch ➕1 spoon sugar ➕180g pure milk ➕15g cooking oil in a bowl, mix well until there are no particles, and steam for 25 minutes.
2️⃣ Stir-fry the glutinous rice flour over low heat until slightly brown and set aside. Steam the purple sweet potatoes and mash them with sugar. Sprinkle with the glutinous rice flour. Take a ball and knead it into a long strip, roll it out wide, add the purple potato chips and wrap it up.