How many colors are there in the world?
There are so many ways to eat toast,Today I will share one of the magical eating methods,Cheese and ham sandwich.
The ingredients are as follows: toast, shredded cheese, diced ham, eggsFirst cut a square in the middle of the toast.
Add a little oil to the pan, put in the toast box, crack an egg into it, fry until the egg liquid is half solid, add diced ham, sprinkle some black pepper, then sprinkle with shredded cheese, cover the cut out Square toast slices, turn over and fry for another 2 minutes.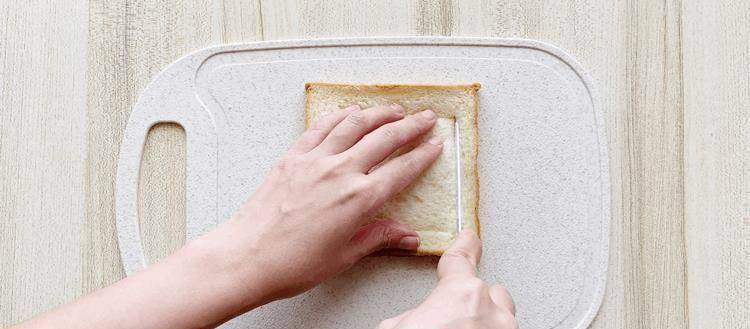 Let's use a puzzle to summarize the above steps:



After frying the toast, cut it diagonally and fold it in half to make a sandwich.
You can also add some fruit for decoration.

A very delicious quick breakfast is ready. The bursting cheese and overflowing soft-boiled eggs are super healing~