Today I'm sharing a delicious cocoa chocolate muffin cake. The soft cake is paired with a mouthful of bursting chocolate. It has a super rich texture! It's simple to make, just stir and stir, no whipping required, a dessert that even novices can succeed in one go
🌈🌈🌈Recipe [can make 9 pieces]
Low gluten flour 220g
20g cocoa powder
Milk 160g
2 eggs
Corn oil 100g
Milk powder 30g
90g fine sugar
9g baking powder
Appropriate amount of chocolate beans and chocolate chunks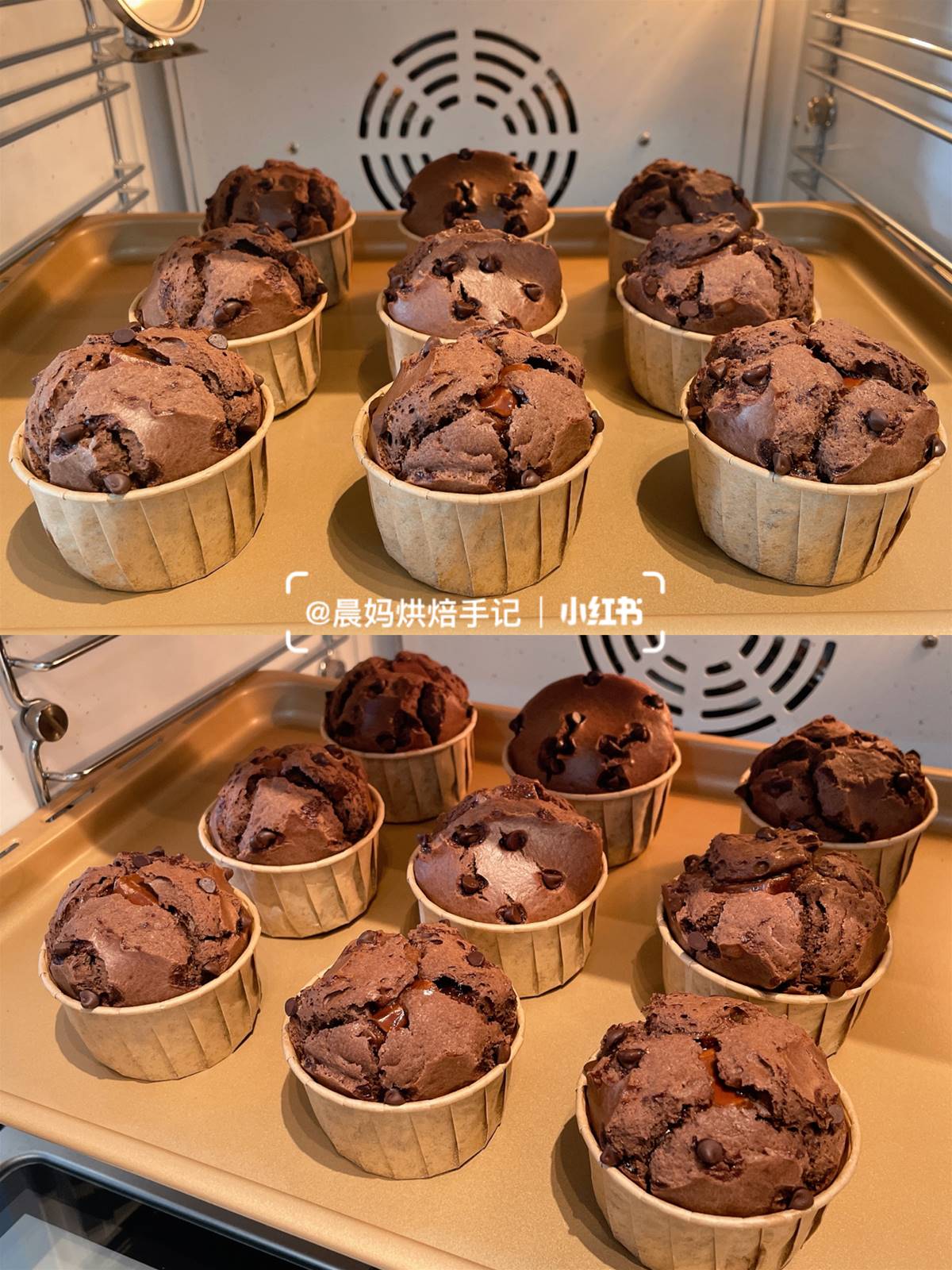 ⚠️Tips:
It is not recommended to reduce the amount of fine sugar in the formula. The sweetness is moderate now. Any reduction will affect the taste. If you feel it's not sweet enough, you can increase the amount of sugar appropriately.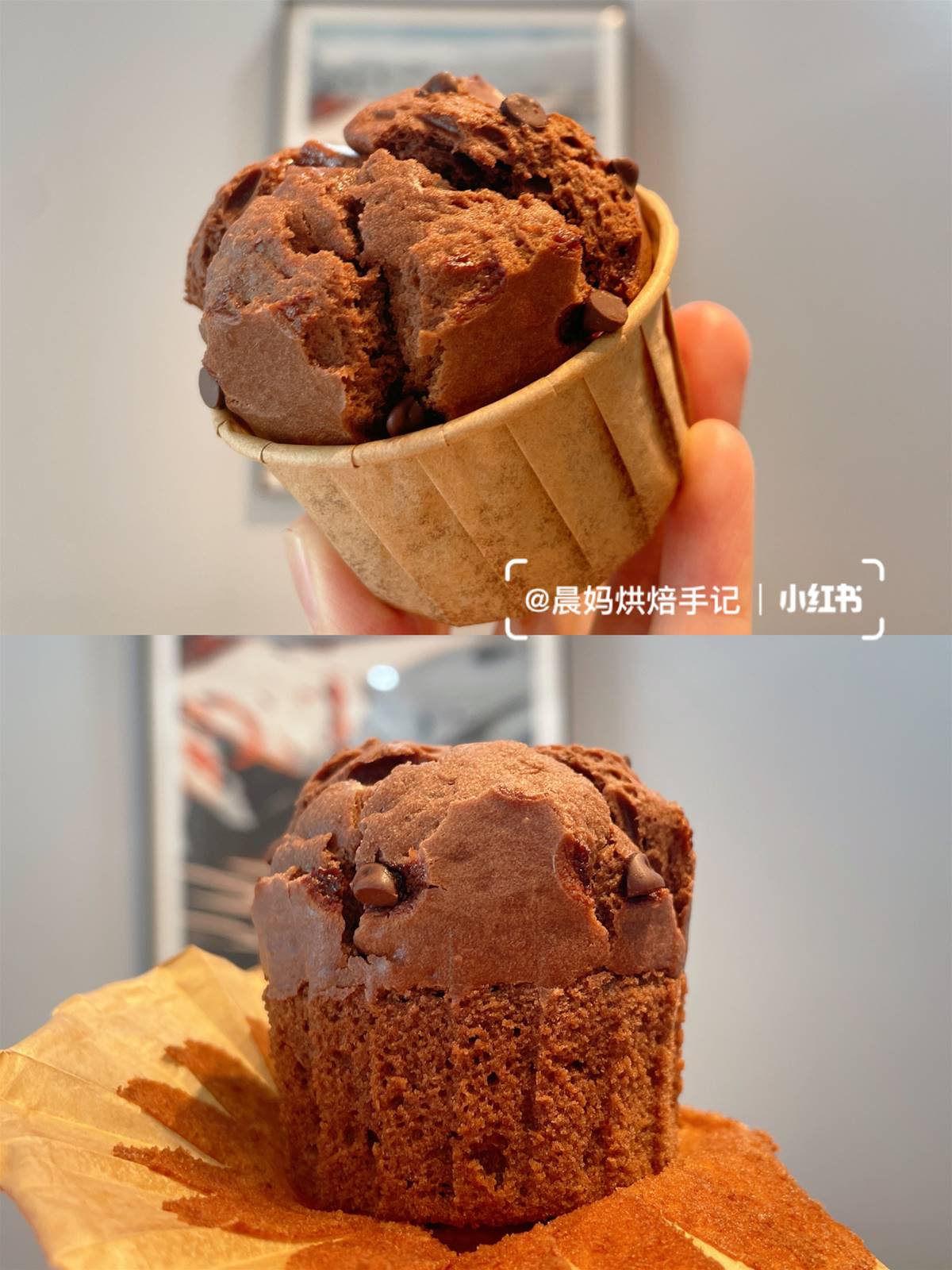 The corn oil must be added in batches, stir evenly to emulsify and then add the remaining oil. Just follow the steps in the picture, do not shorten the steps.
I use the Petrus K55pro oven, the open oven mode is 175 degrees, the specific temperature depends on your own oven~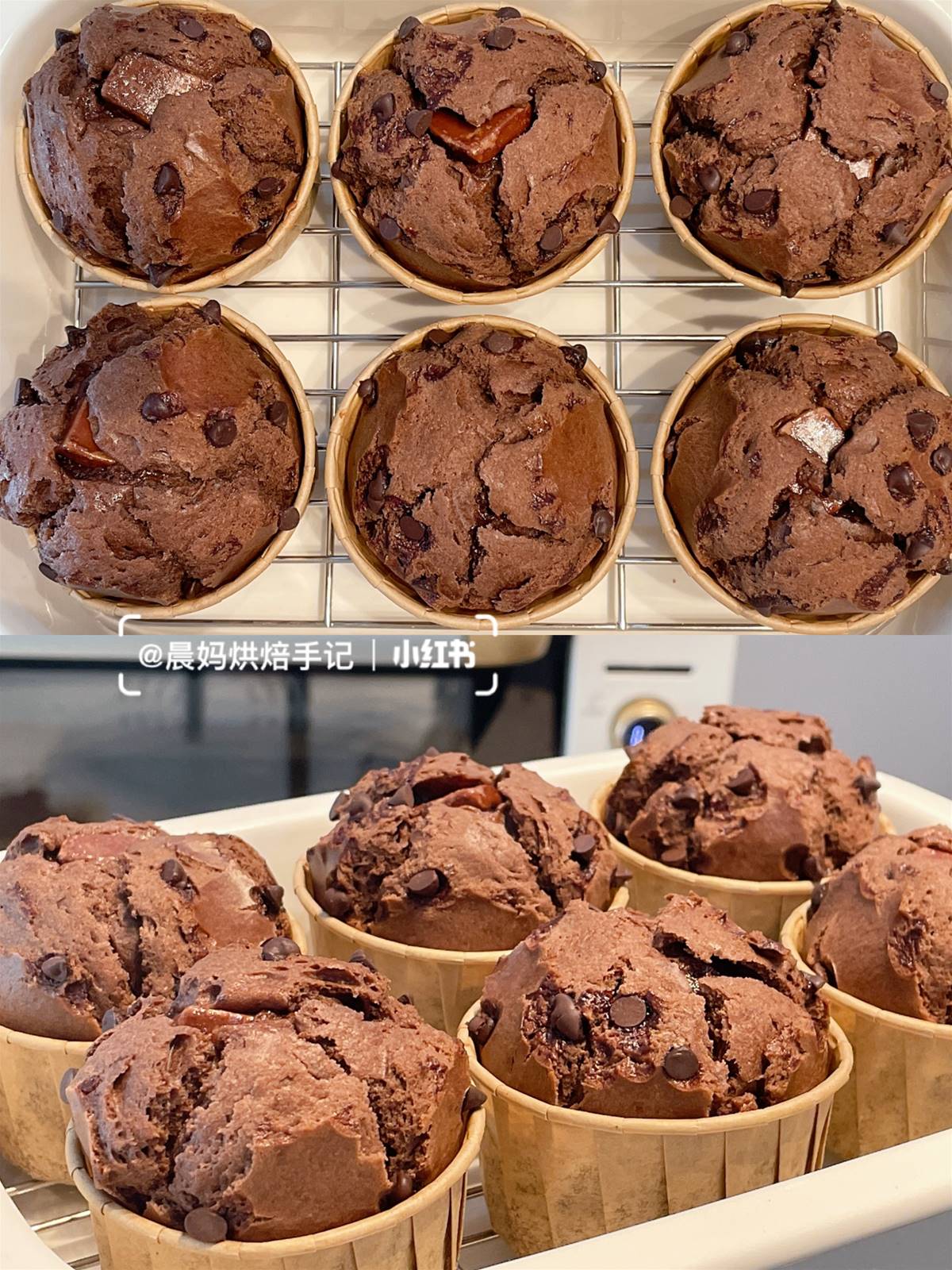 The corn oil in the cake can also be replaced with butter. Melt an equal amount of butter in dilute water into a liquid and use it. Add it in batches, stir evenly to emulsify, and then add the next batch. The milky flavor made with butter is stronger, but the fat will solidify after the cake cools, and the texture will be slightly harder than that of corn oil.