Pink once revealed in an interview with Jimmy Kimmel that she had a 'crush' on Hollywood actor Johnny Depp, and was left 'flustered' as he surprised her during the show. Pink, whose real name is Alecia Beth Moore Hart, appeared red-faced after meeting Depp in a TV moment that has gone down in celeb history books.
The moment from 2016 saw Depp, 59, sneak up on mum-of-two while talking to Jimmy, and gave her a big hug. Before she met her 'crush' Depp, she explained how she tried to dodge meeting him previously by hiding behind 'records in a record shop."
Pink, 43, described how her husband Carey Hart forced the stars to meet and after confessing that she fancied Depp, she joked that it was "dumb." The Pirates of Caribbean star, who prefers a 'quiet life' in his Somerset mansion, was cheered by the audience as soon as he appeared.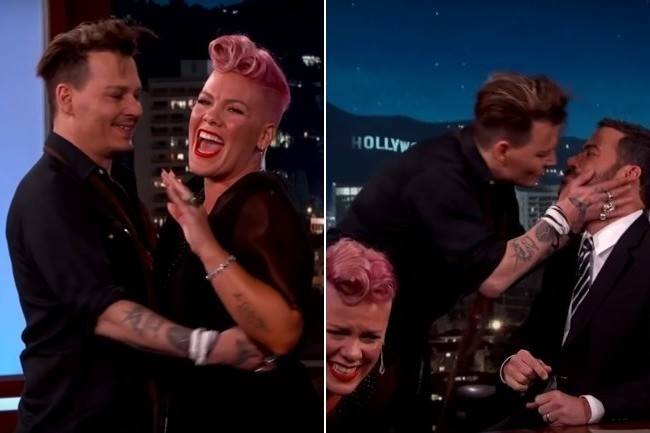 When asked whether she had met Depp before, Pink stumbled: "I can't talk." Jimmy added: "Oh, you have a crush on him."
She smiled: "Him and Michael Keaton, Beetle Juice gets me every time."
Talking about the first time she met Depp, she said: "I didn't want to meet him, my husband made me meet him which is so dumb. I was hiding behind records in a record store and I was like 'don't do this, I don't want to meet him. He made me do it." She added: "I don't think it went well. I don't feel like I nailed it."
Depp told Pink to "keep pushing on."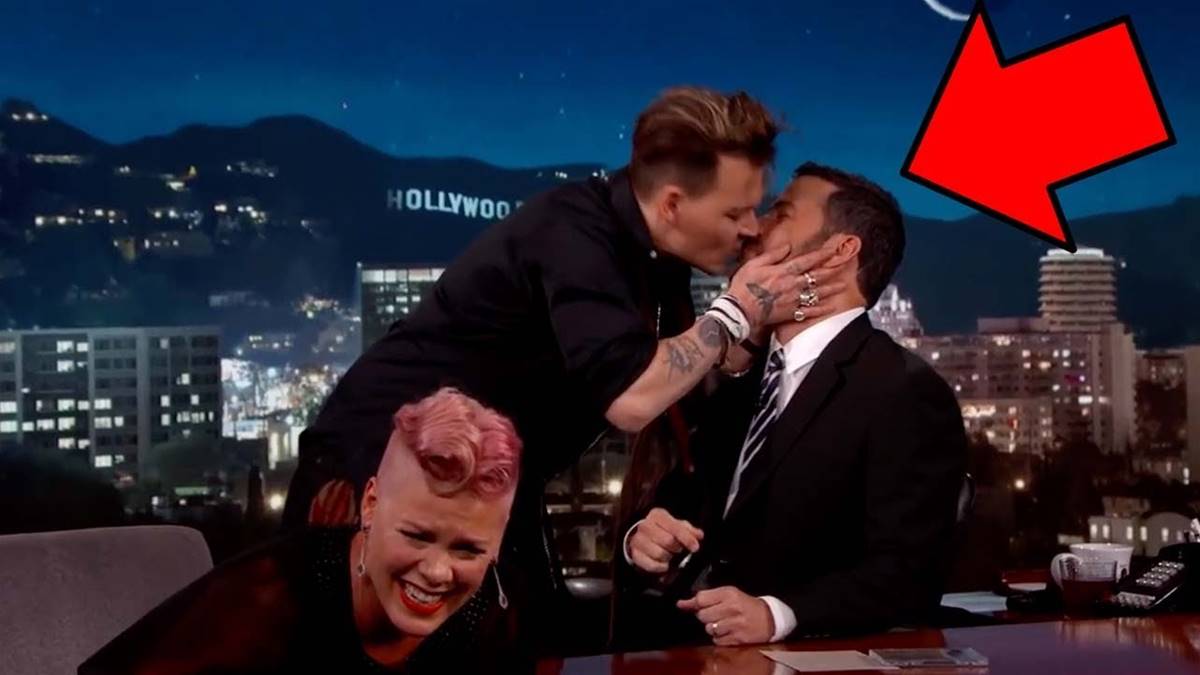 Unbeknown to the singer, Depp was already backstage and was preparing to surprise her, and when he did, she became very red-faced.
He proceeded to give Pink a hug, then went over to Jimmy to give him a huge kiss. Following the kiss, Jimmy said "I think we are both flustered now."
Pink added: "Oh my god I'm so flustered. Go away, guys this is awful, this sucks." She joked: "I did not get flustered, this is the worst day ever."