Strawberry Cheese Recipe170g glutinous rice flour, 20g corn starch, 20g white sugar, 10g butter, 190g milk, 15g strawberry powder, 250g cheese, appropriate amount of strawberries (you can also use freeze-dried strawberries)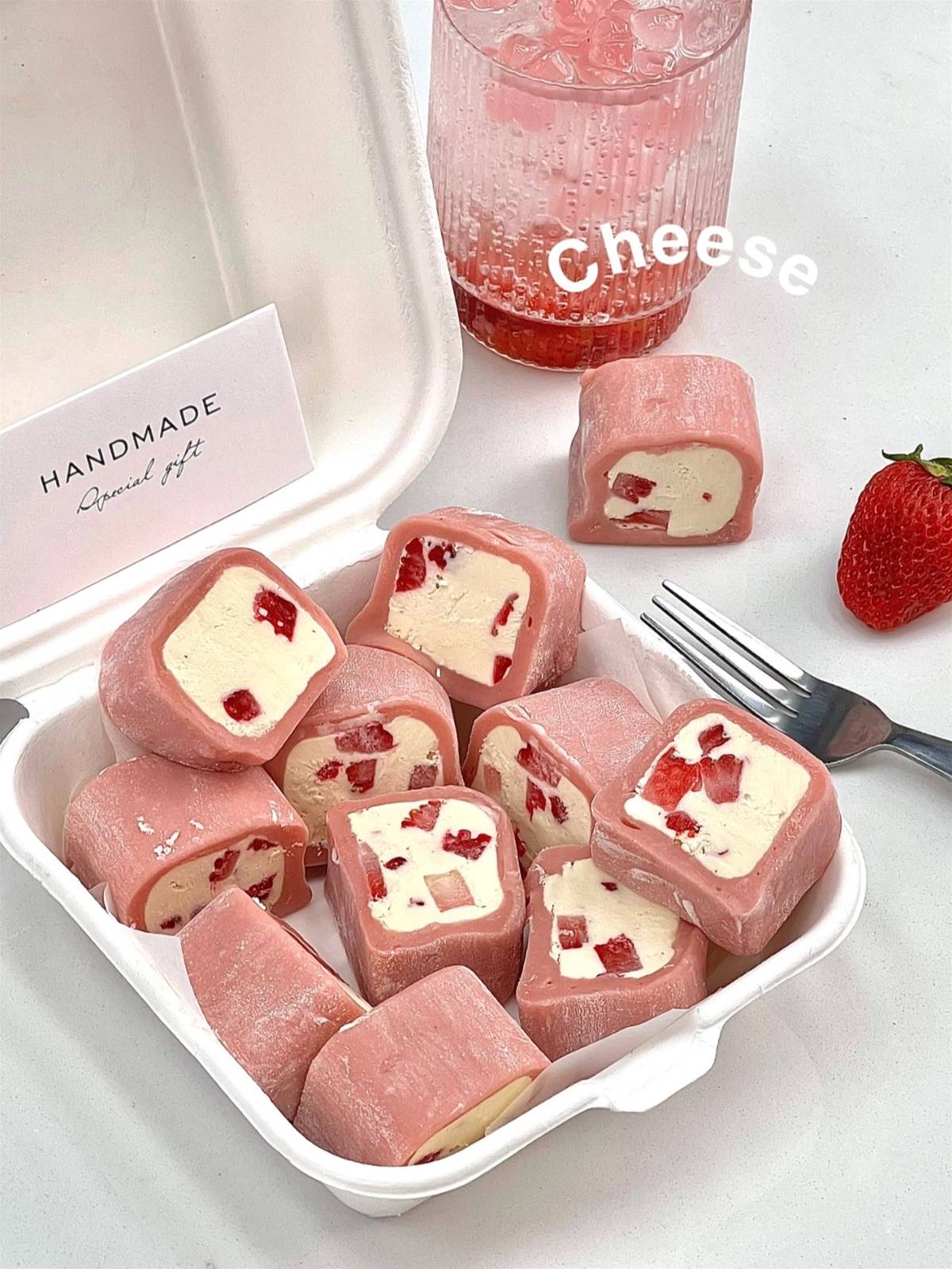 .👩🏻‍🍳Making steps
①Pour glutinous rice flour, cornstarch and sugar into a basin, then pour in milk and stir until smooth and without particles.
②Pour through a sieve into a glass bowl, cover the surface with plastic wrap and poke a few holes. Put it in a pot and steam it over high heat for 20 minutes. After steaming, take it out, add butter while it's hot, use a machine to stir into a smooth dough, add strawberry powder and knead it evenly (you can add pigment for coloring) and set aside.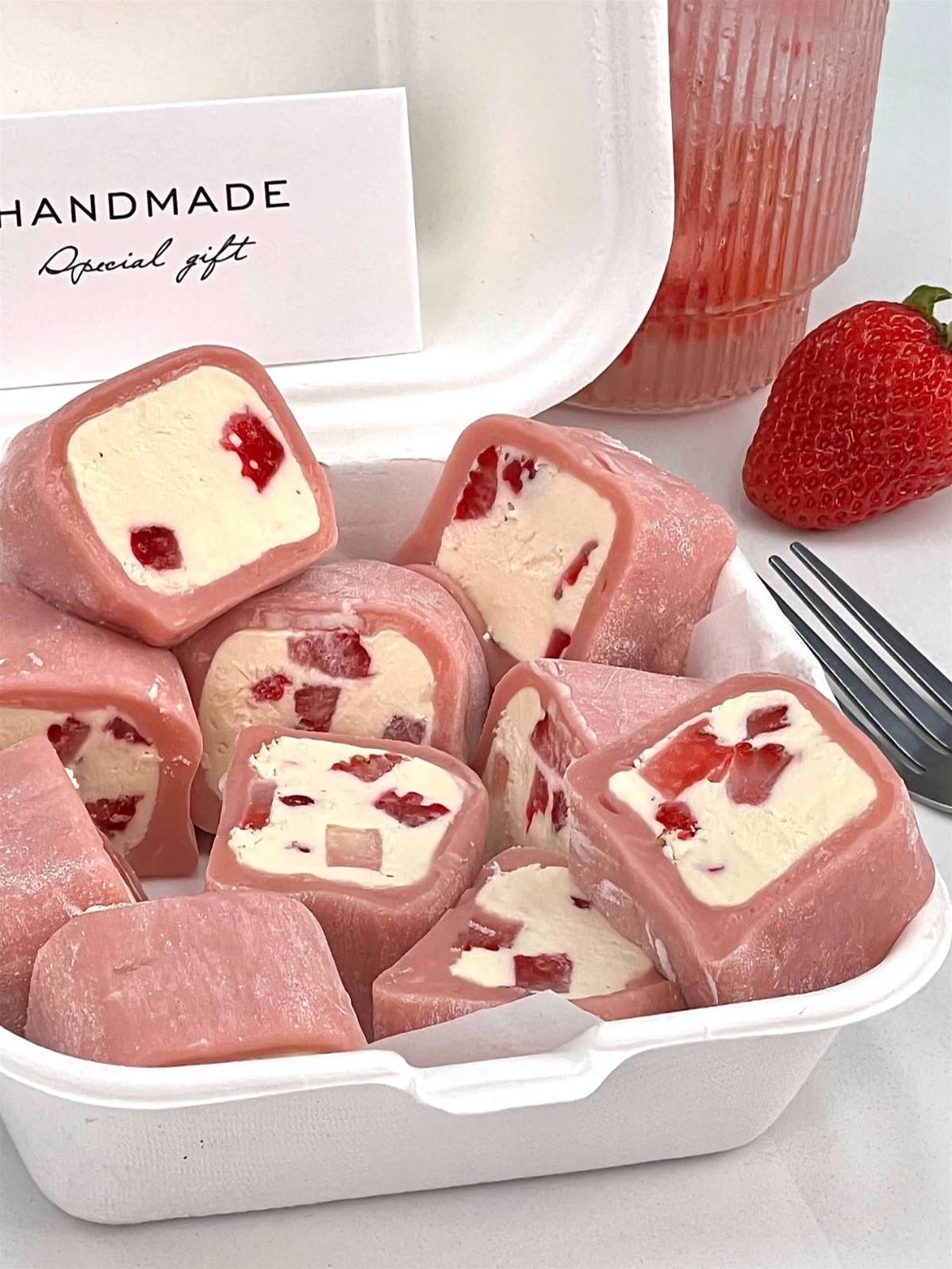 ③Pour the cheese into a basin, add 10g of powdered sugar, cover it with plastic wrap and heat it in the microwave for one minute, take it out, cut the strawberries into cubes and mix them evenly, put them into a piping bag, squeeze them onto the plastic wrap, roll them up, shape them and freeze them for later use.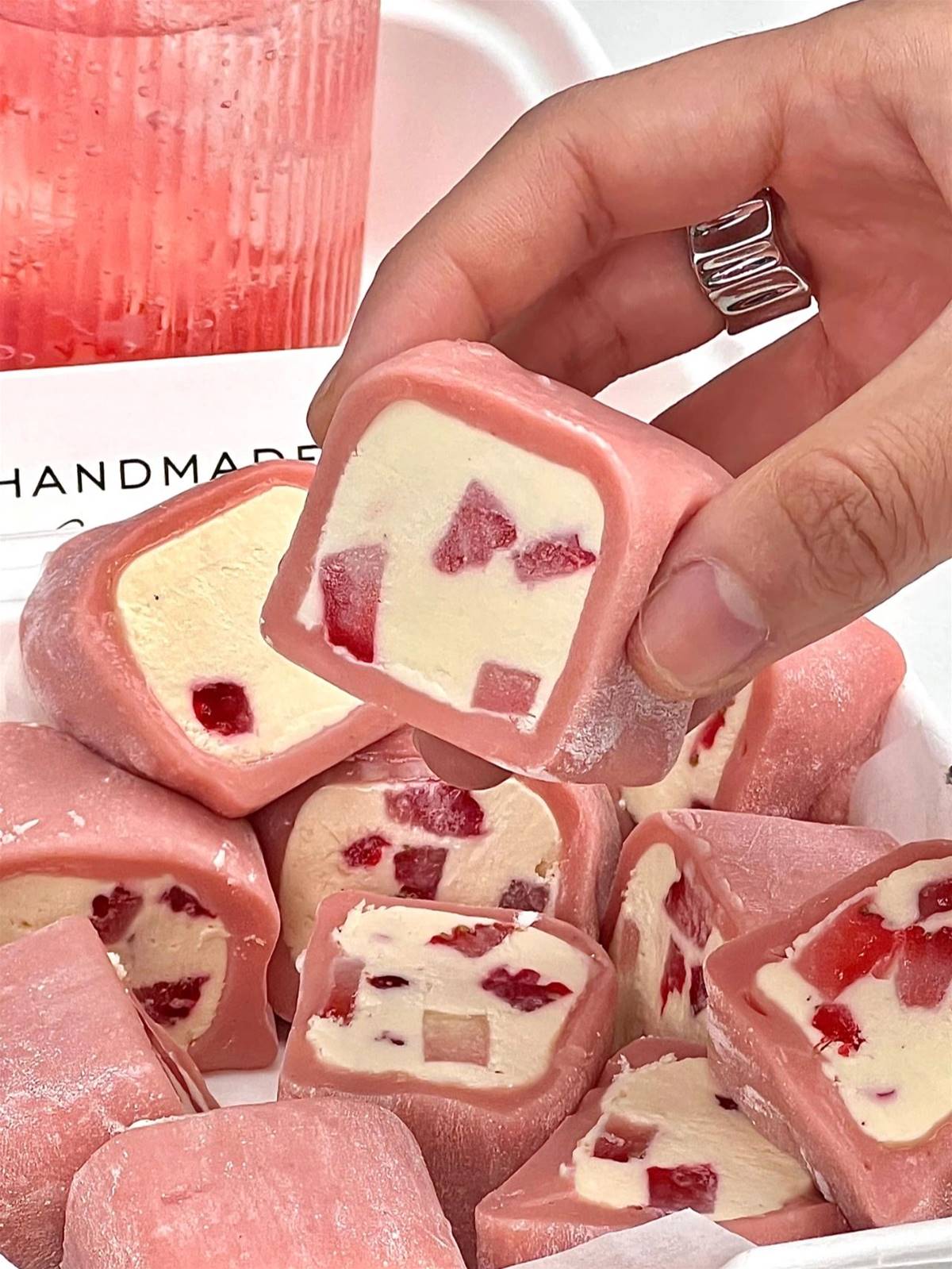 ④ Take out the prepared dough, sprinkle some cooked glutinous rice flour to prevent sticking, shape the dough into a long strip with your hands, add the frozen filling, roll it up, pinch it tightly, then put it in the refrigerator for half an hour, finally take it out and cut it into small cubes That's it