The ingredients are very simple, prepare these👉
✔️Milk🥛70ml
✔️One egg🥚
✔️Butter🧈25g
✔️20g crushed Oreos
✔️Mochi pre-mixed powder 200g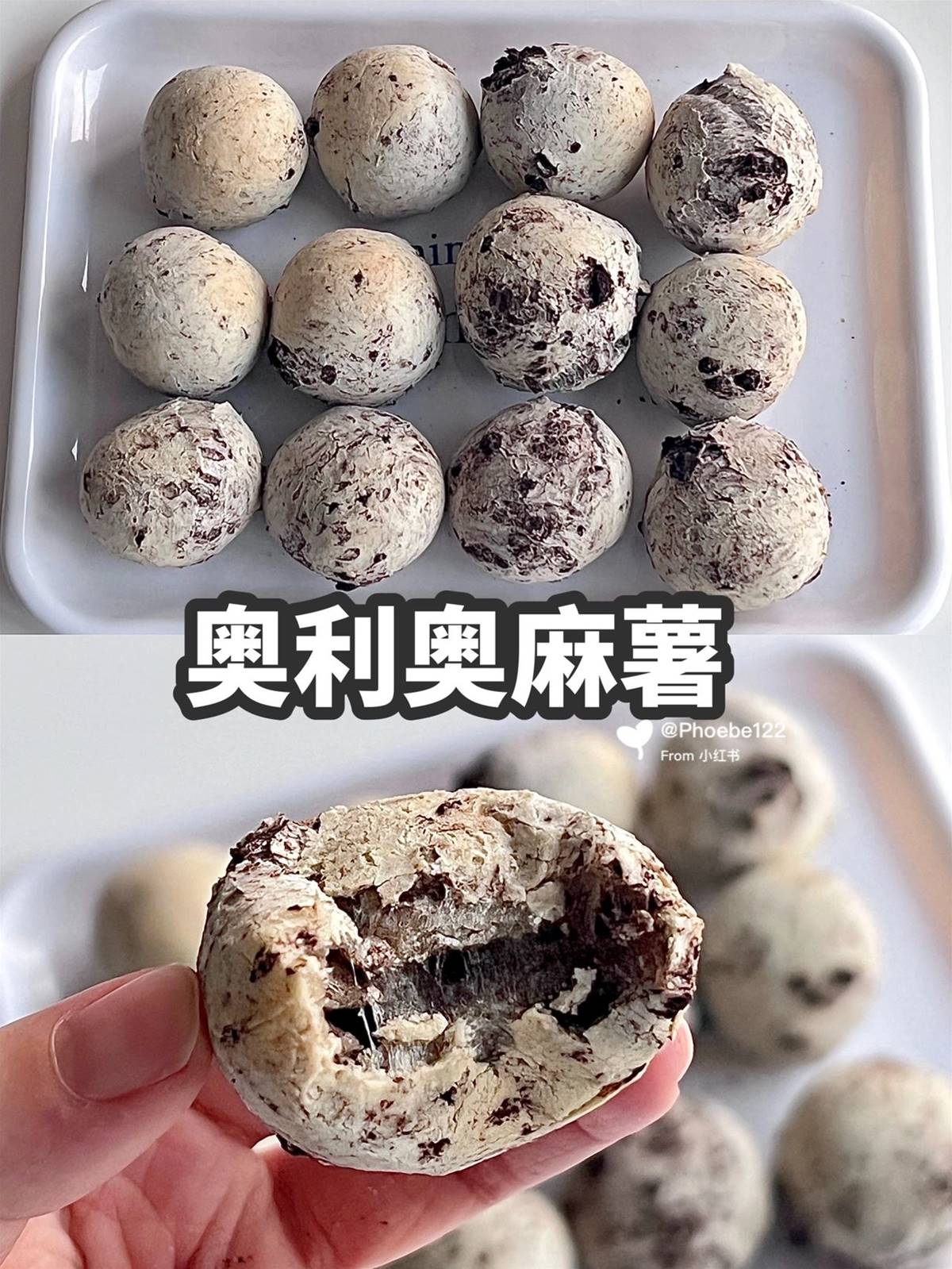 👩🏻‍🍳The method is also super simple
1️⃣Add milk and eggs into mochi premix, and then knead into a smooth dough
2️⃣ Knead the melted butter at room temperature into the dough
3️⃣Then knead the crushed Oreos into the dough, and then knead into small balls.
4️⃣Fry the air fryer at 170 degrees for 15 minutes. Take it out and turn it over after 10 minutes.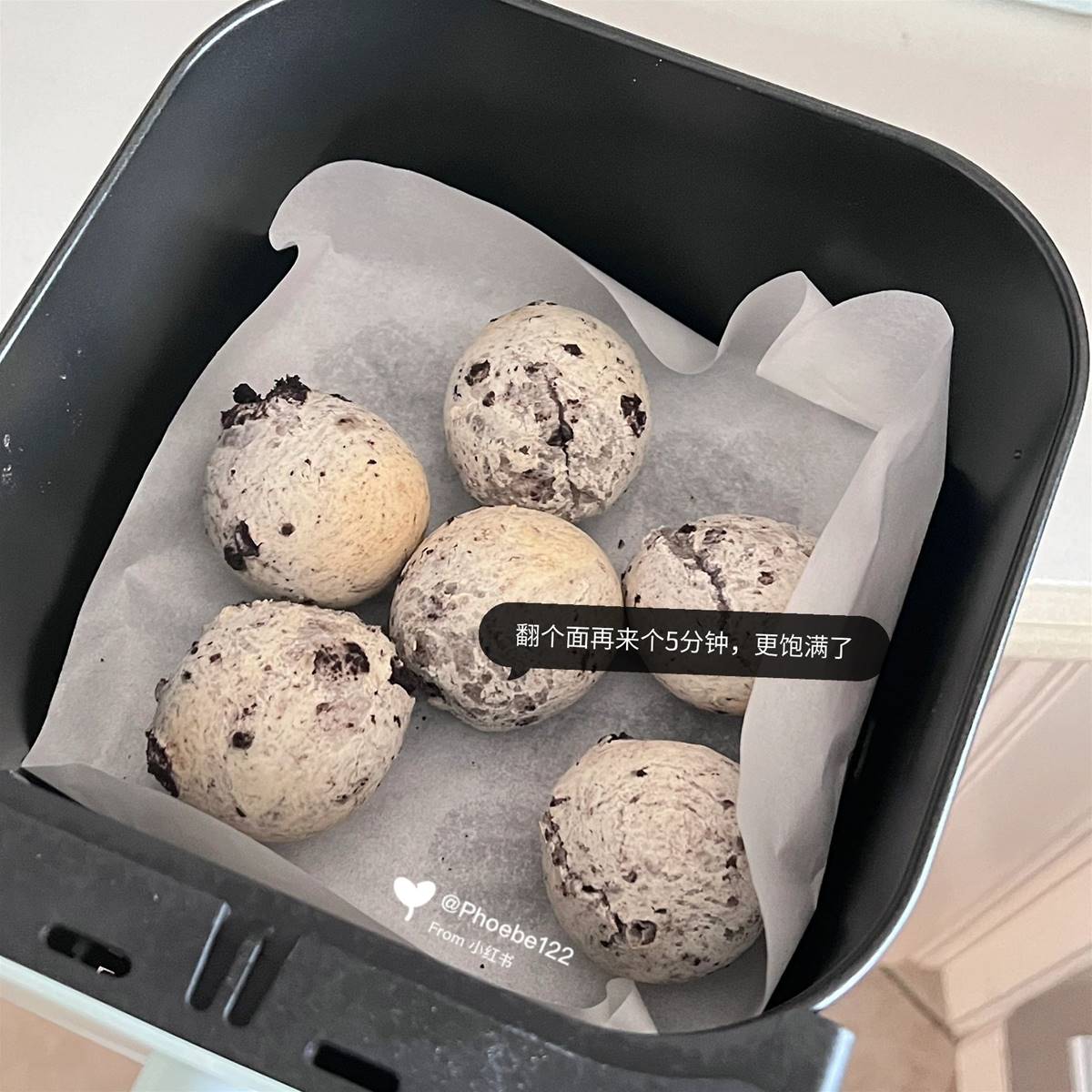 After 10 minutes, I opened the air fryer and every one of them puffed up. I was really surprised! Turn over and continue baking for 5 minutes. The drums are fuller and rounder, and the round drums are really cute! When I took a bite, it was chewy inside! It was a big success the first time I did it, and I felt an overwhelming sense of accomplishment, hahaha