formula:155g low-gluten flour, 55g sugar, 85g corn oil100g milk, 25g dried cranberries5g baking powder 2 eggs
1️⃣Stir eggs, sugar, corn oil, and milk until completely combined.
-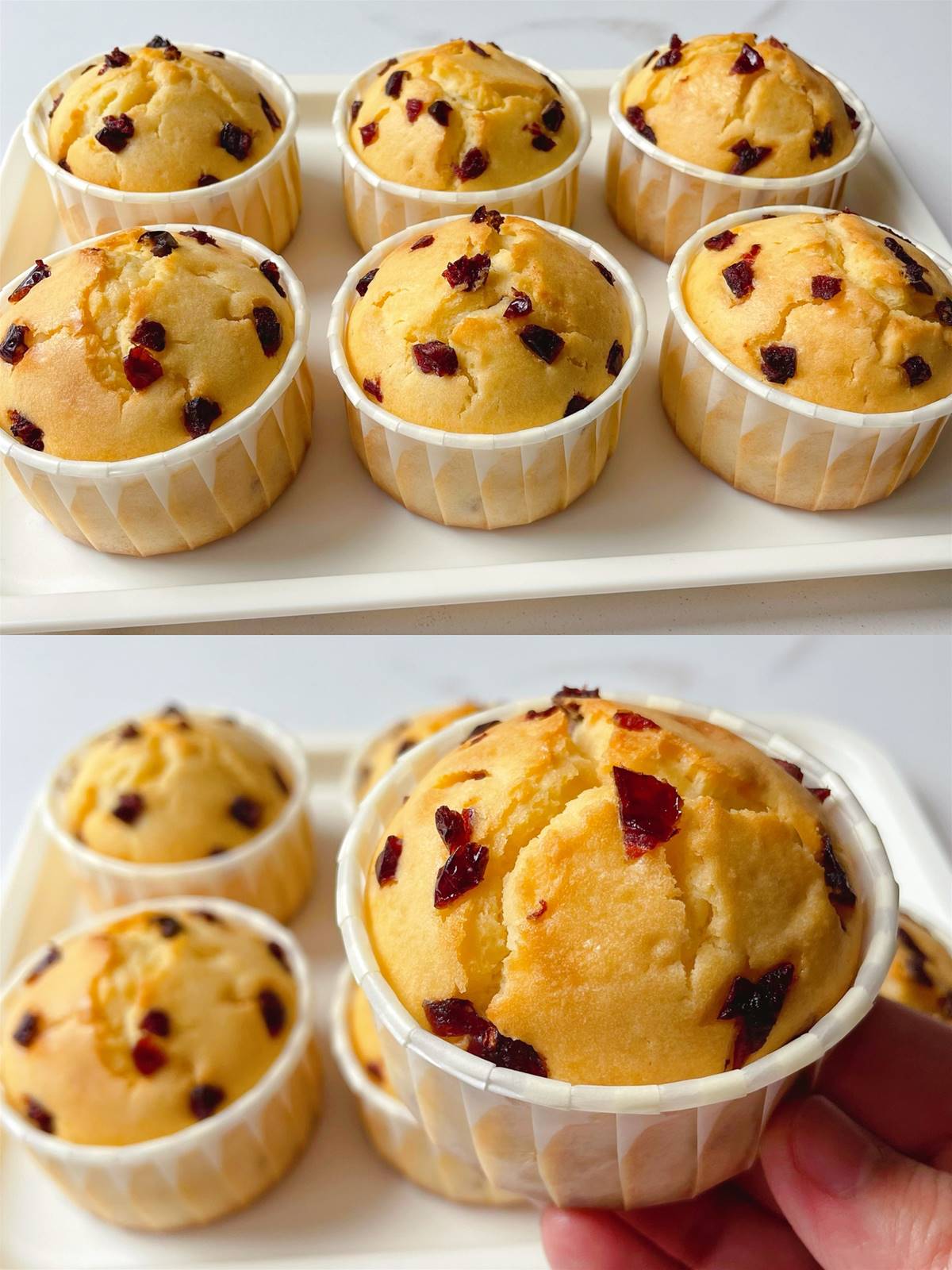 2️⃣Sift the baking powder and low-gluten flour mixture into the liquid, mix well, add chopped cranberries, mix well, squeeze the paper cup to 80% full, and sprinkle a little chopped cranberries on the surface.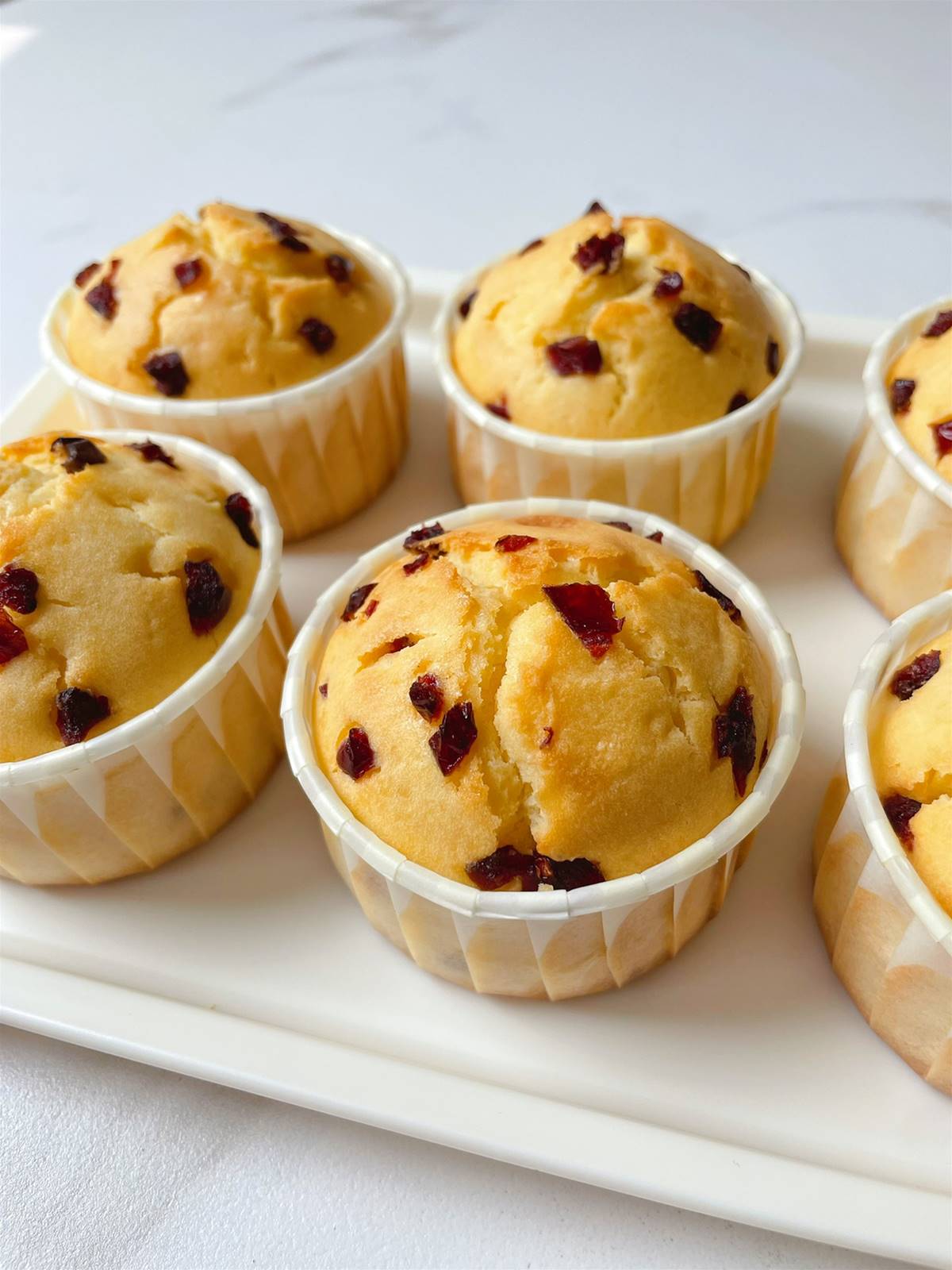 3️⃣Put it into the preheated oven at 170 degrees and bake for 26 minutes.
After baking, let it cool and then you can eat. It's very simple.