Traveling aesthetic 丨travel wallpaper丨Cappadocia|Moon Animation Kingdom
🏜Cappadocia, Turkey, has been selected by National Geographic magazine as one of the most beautiful places in the world. It is a mysterious place that many world travelers are fascinated by, and it is also regarded as a unique postcard of Turkey. When the car slowly drove into this area, strangely shaped boulders came into view outside the window, as if entering a whimsical fairy tale world.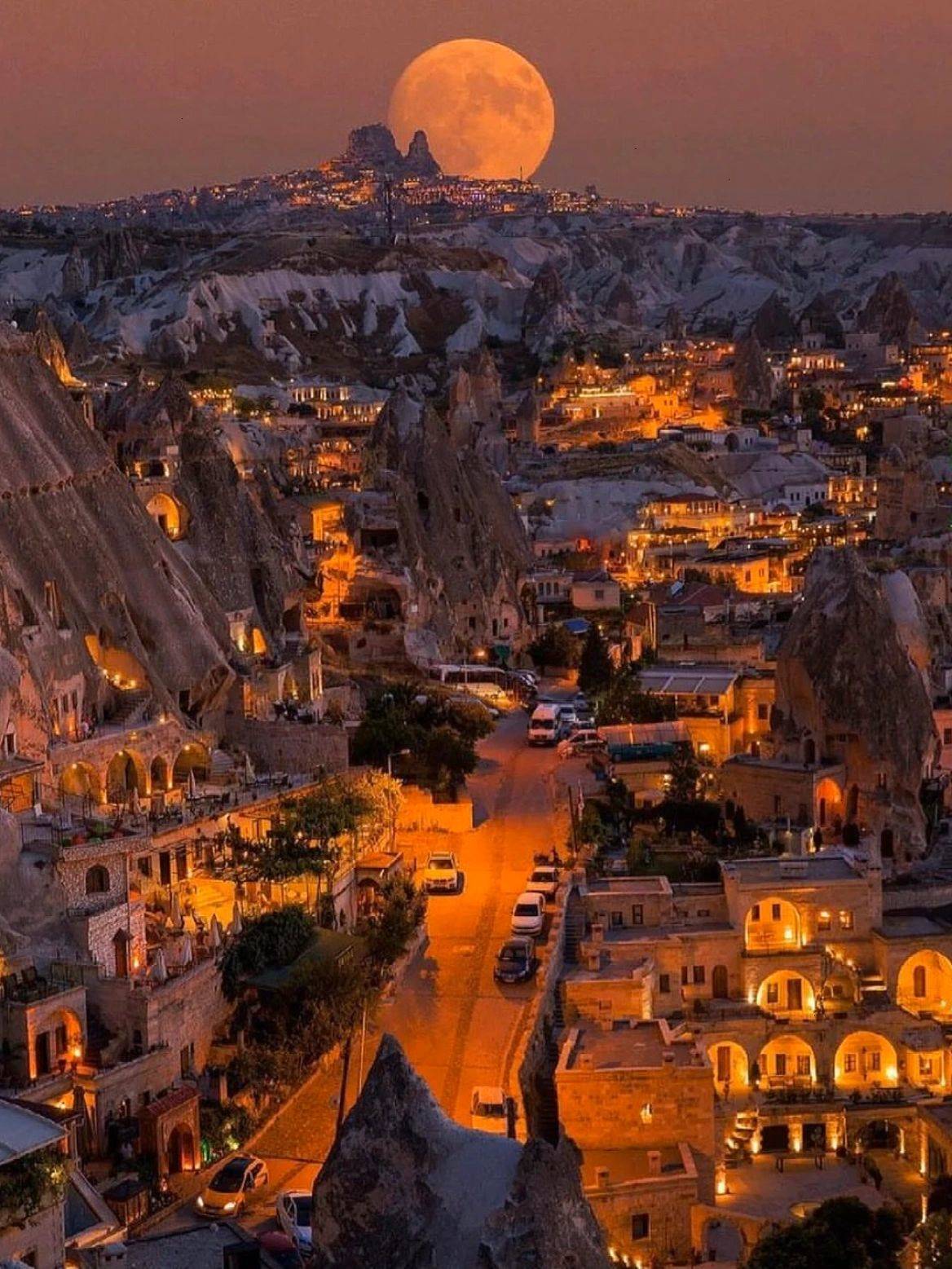 -🌀Goreme Town: This can be said to be one of the oldest towns in this area, and most of the surrounding buildings are in Roman style. Buildings dominated by yellow colors combined with volcanic rocks of different shapes form Turkey's famous lunar landforms. When you climb up to the observation deck, you can see the hot air balloons floating in the sky dotting the town of Goreme under the afterglow of the sun, forming a romantic and unrestrained picture.
-🌀Take a hot air balloon ride: You must take a hot air balloon ride in Cappadocia. Facing the morning glow, bathing in the morning light, overlooking the unique local landforms, undulating mountains, ravine-crissed volcanic canyons, fairy chimneys and caves and grottoes, it is very romantic.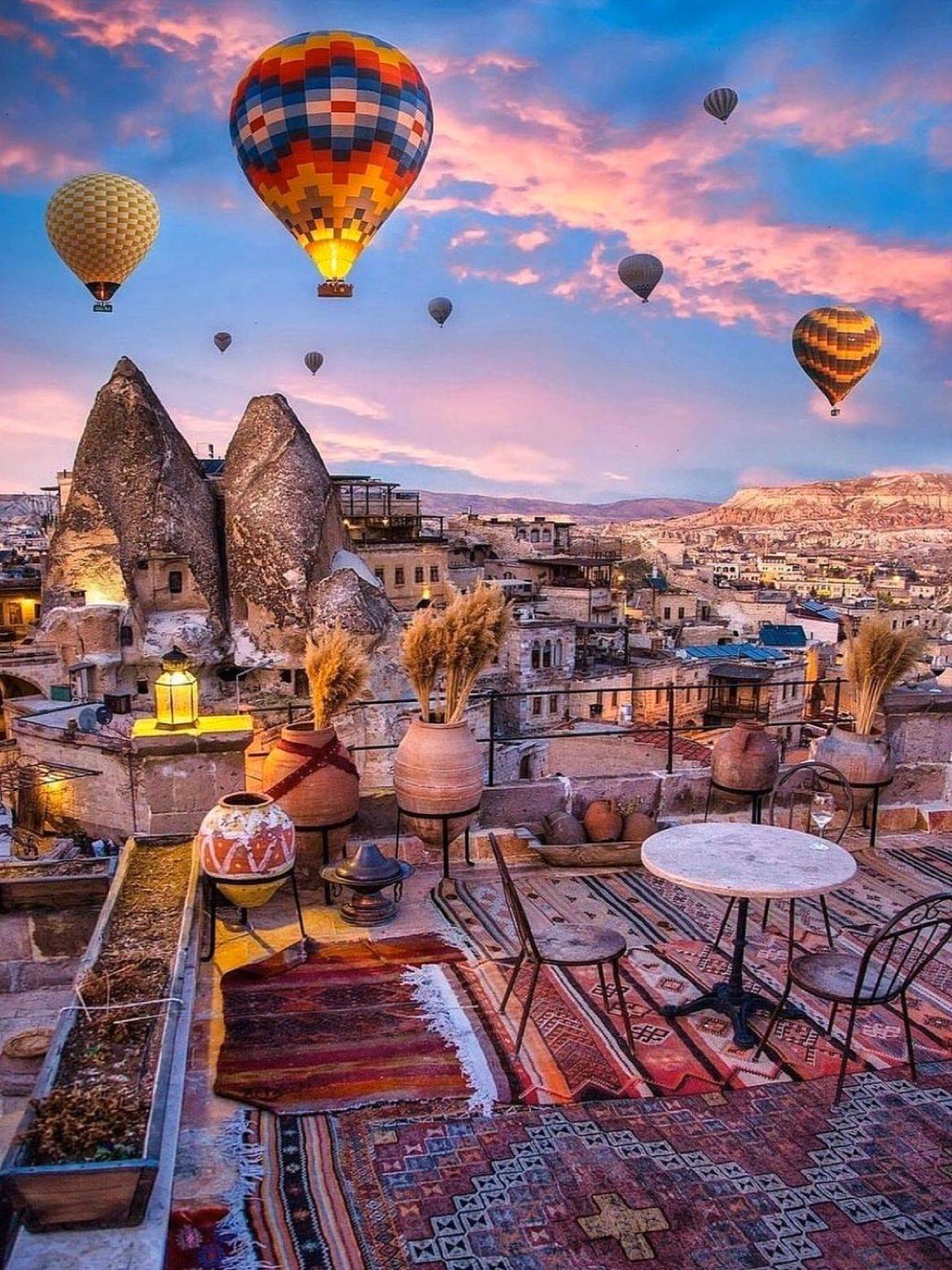 -🌀Stay in a cave hotel: Be sure to experience a cave-like hotel. They are built on the mountains. Not only do they look quite primitive from the outside, but the scenery inside also has a natural and free atmosphere. The seemingly similar "chimneys" have put a lot of thought into the design, and different rooms have their own styles.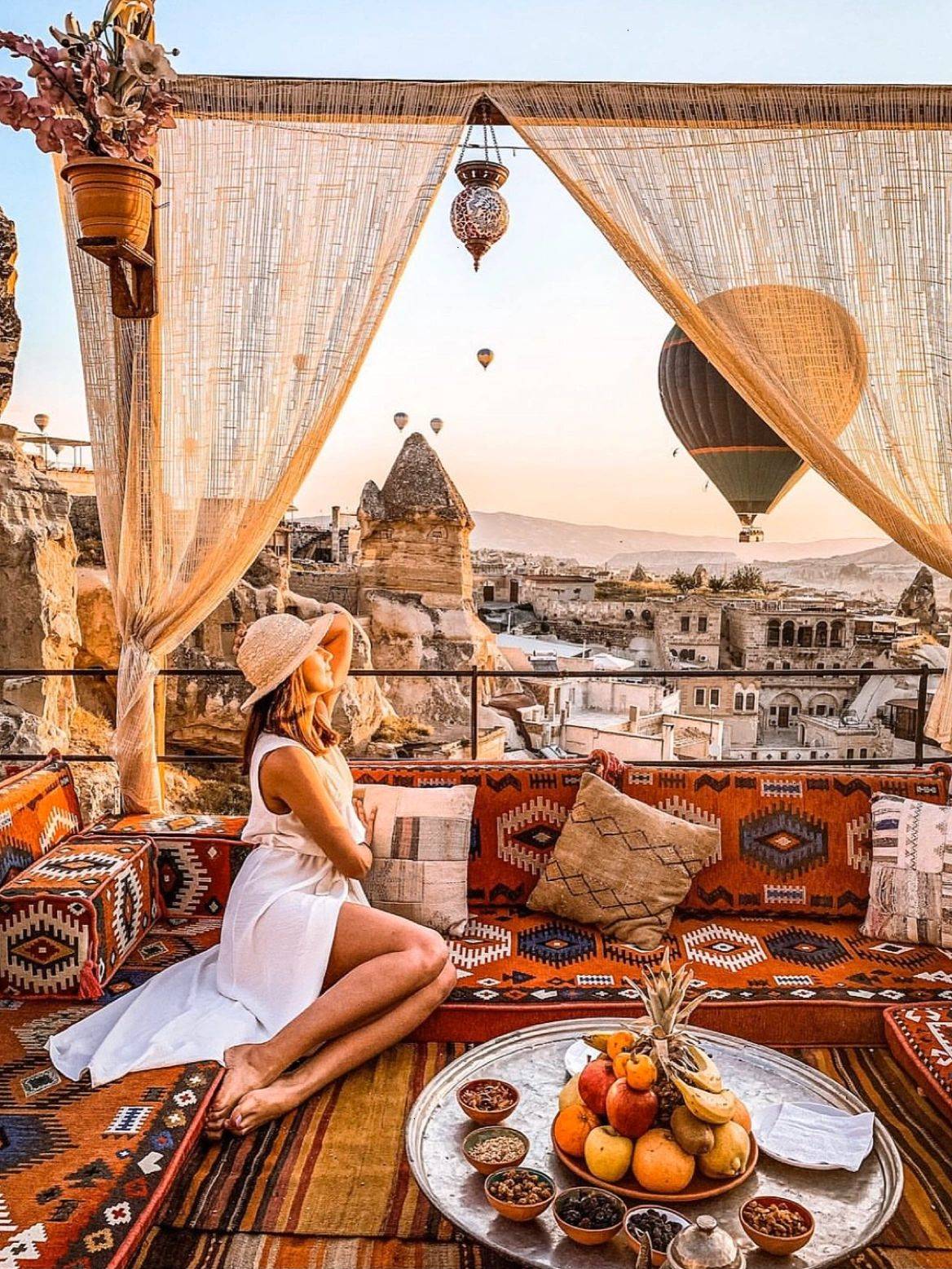 -🌀Open-air museum: Although there are many churches in Cappadocia, Goreme can be said to be relatively concentrated and well-preserved. Approaching them, you can see that at the door of each church there is a stone tablet introducing the history of that place.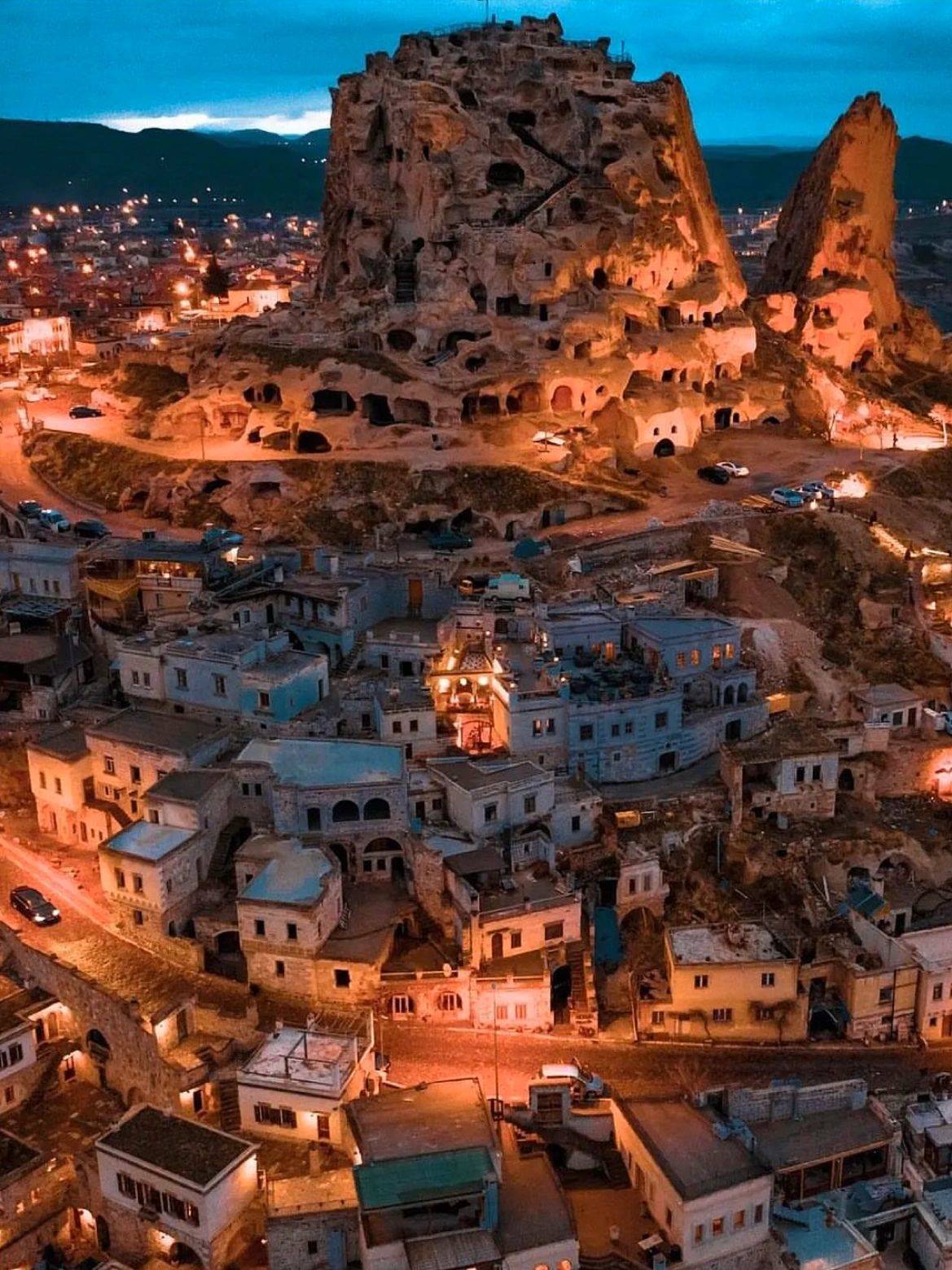 -🌀Rose Valley: This valley in the national park is the best place to watch the sunrise and sunset. When admiring Rose Valley from a distance, you can see that the originally hard rock has become fragmented under the long-term erosion of running water. Year after year, the special landform of Rose Valley is formed.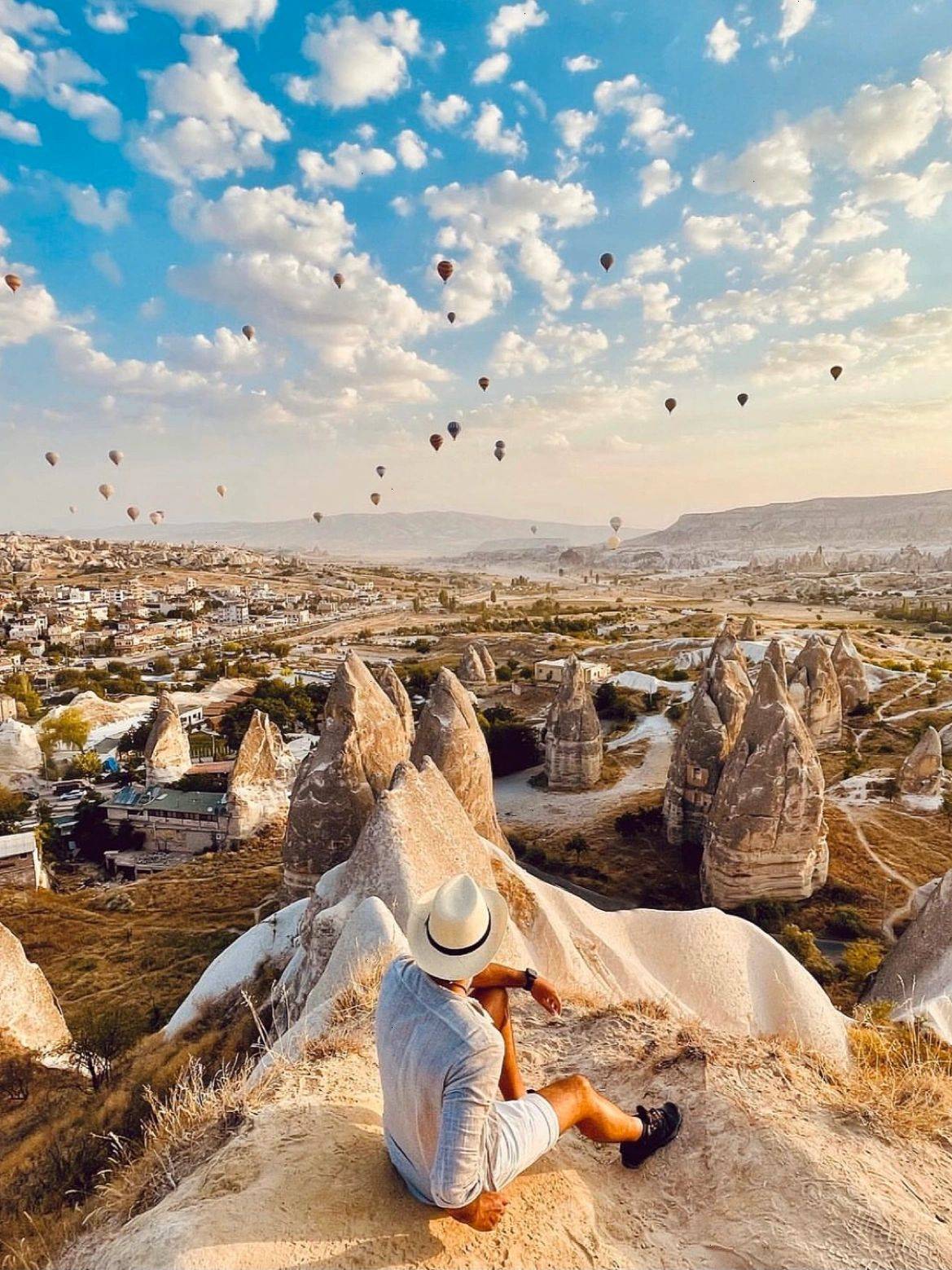 -🌀Uchisar Castle: The prototype of the castle is a very huge rock with a height of sixty meters. Looking at the secret but transparent cave rooms, one has to marvel at the wisdom of the predecessors. A modernist work of art, Uchisar Castle is a landscape in itself.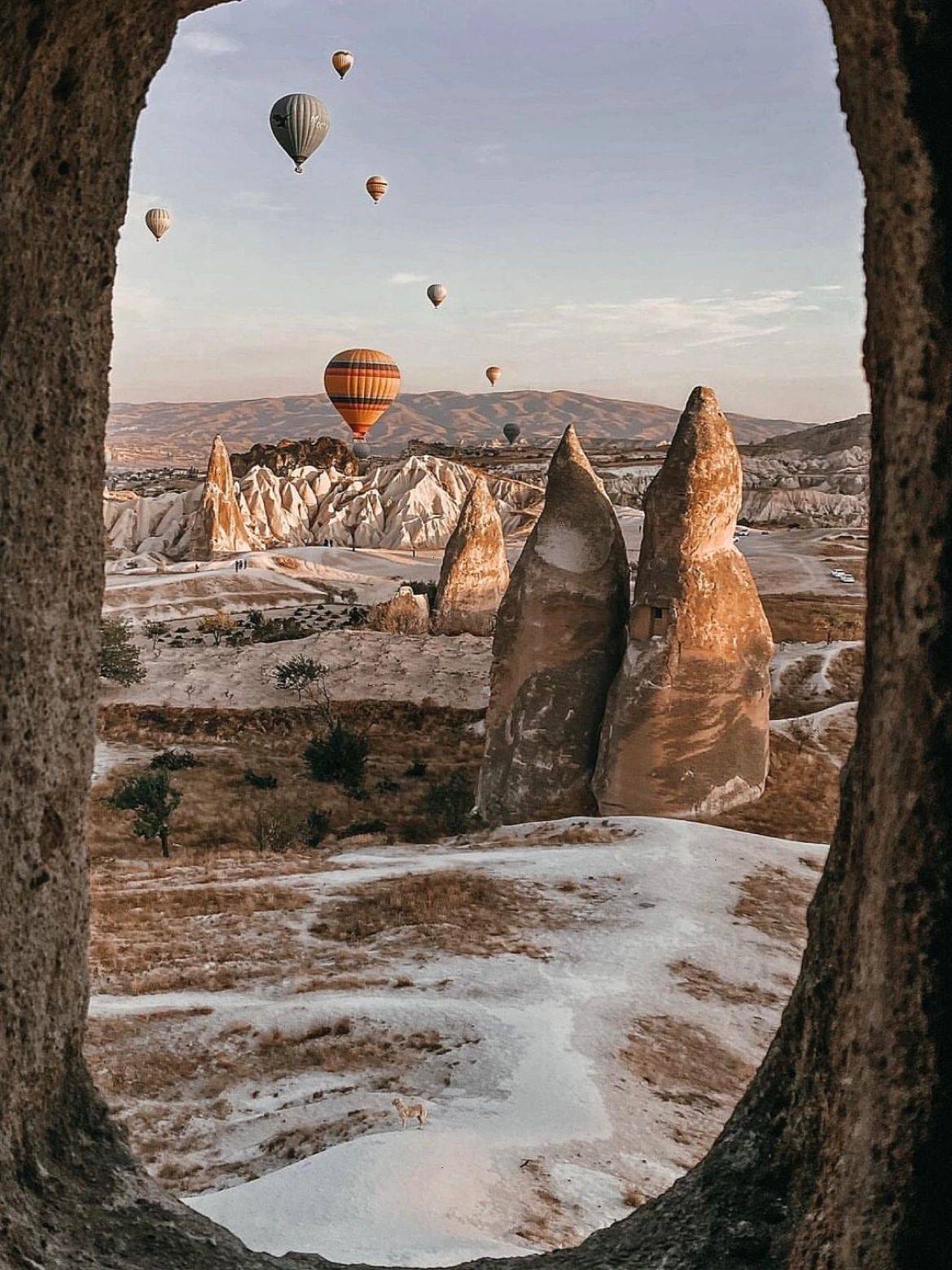 -In the evening, the canyons of Cappadocia gradually turn red under the sunset, like rolling rock waves, resembling the surface of the moon. The unique landforms glow with unique beauty at this time.