1. Cartoon version of Christmas manicure!
This nail art looks like a Christmas hat made of the thumb and ring finger! A Christmas tree painted on the middle finger! The overall combination is still very fashionable!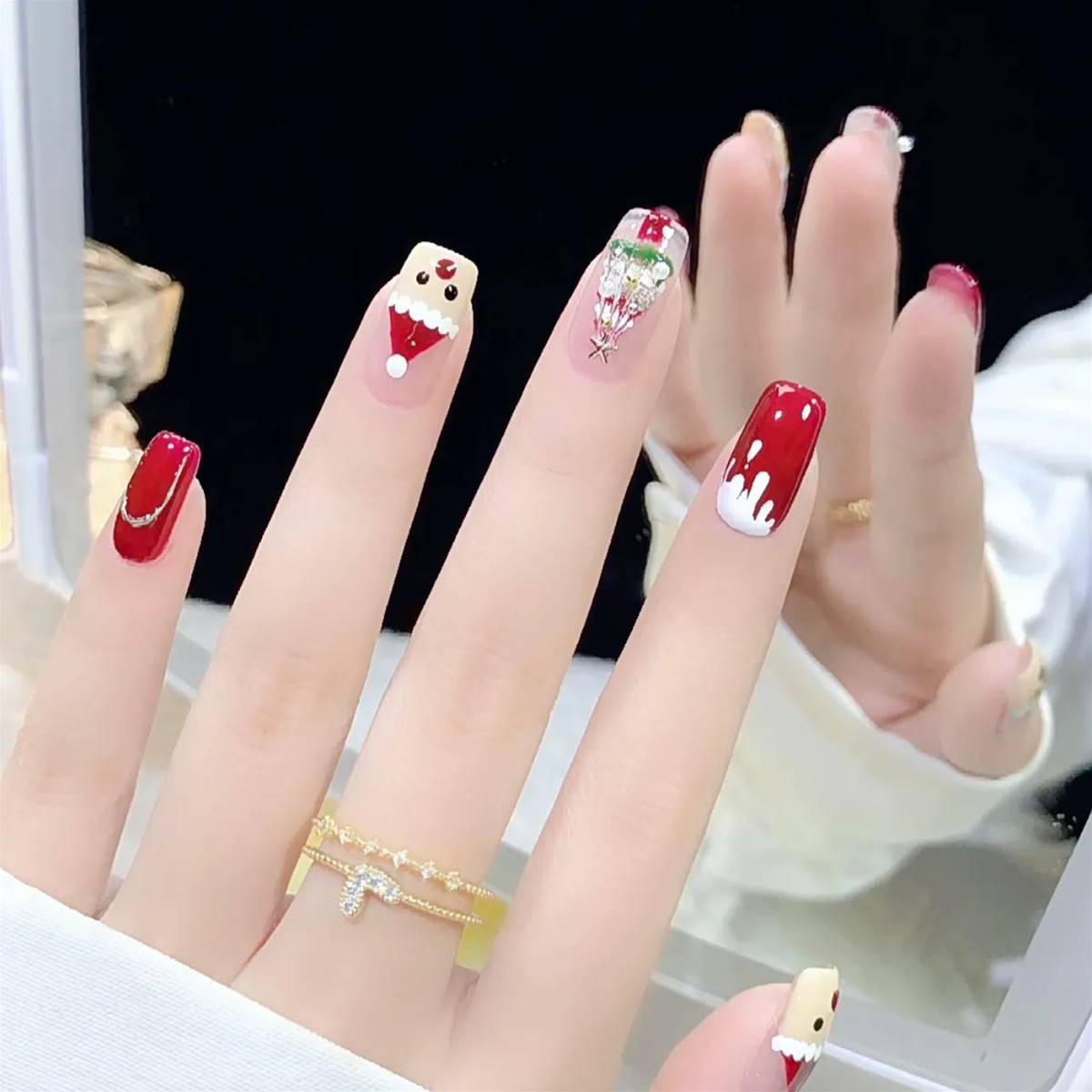 2. Blush cat-eye Christmas manicure
This manicure is so classy! Except for the thumbs, the rest are blush nails, and then paired with versatile cat eyes! Then use ornaments to outline the shape of the Christmas tree! nice!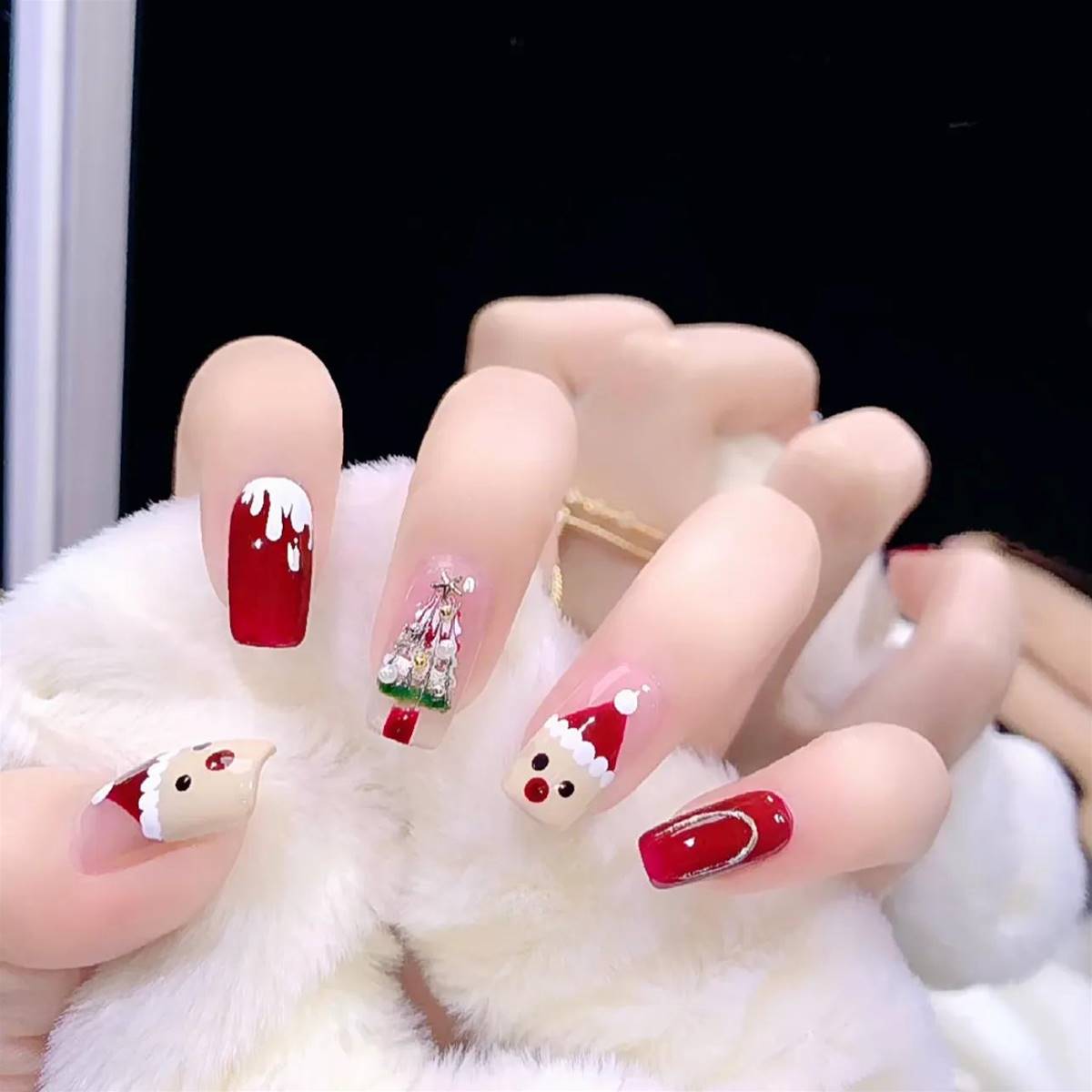 3. Diamond-shaped Christmas manicure!
It feels very wintery! With a cherry color base, a Christmas tree is painted, the ring finger is transformed into a diamond pattern, and the sparkle of buling buling is added! Still very thoughtful!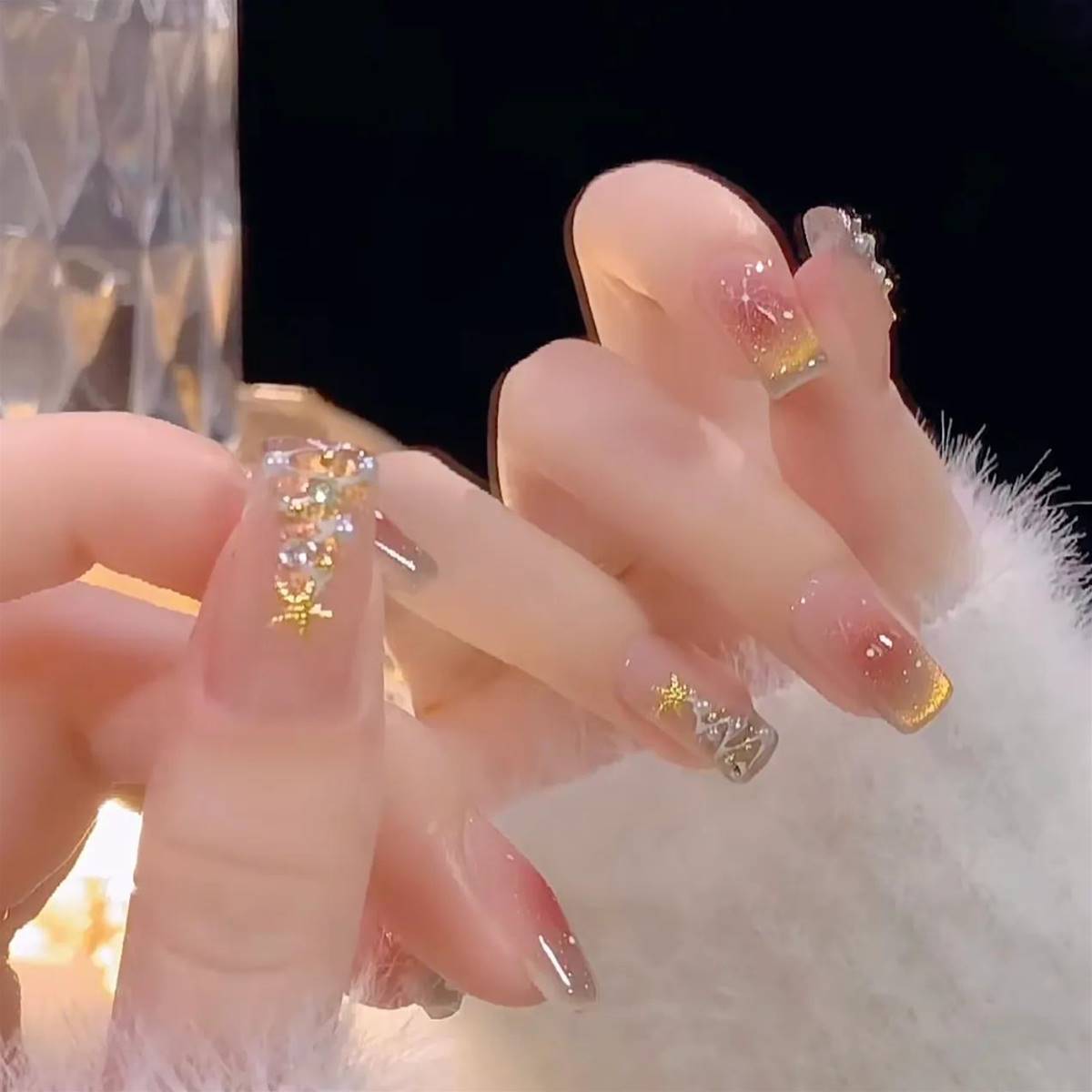 4. Aurora cat eye manicure!
This manicure is sparkling, and it looks like it's made of crushed diamonds and aurora cat eyes! Attractive and fashionable! Add a few snowflakes to complete the atmosphere!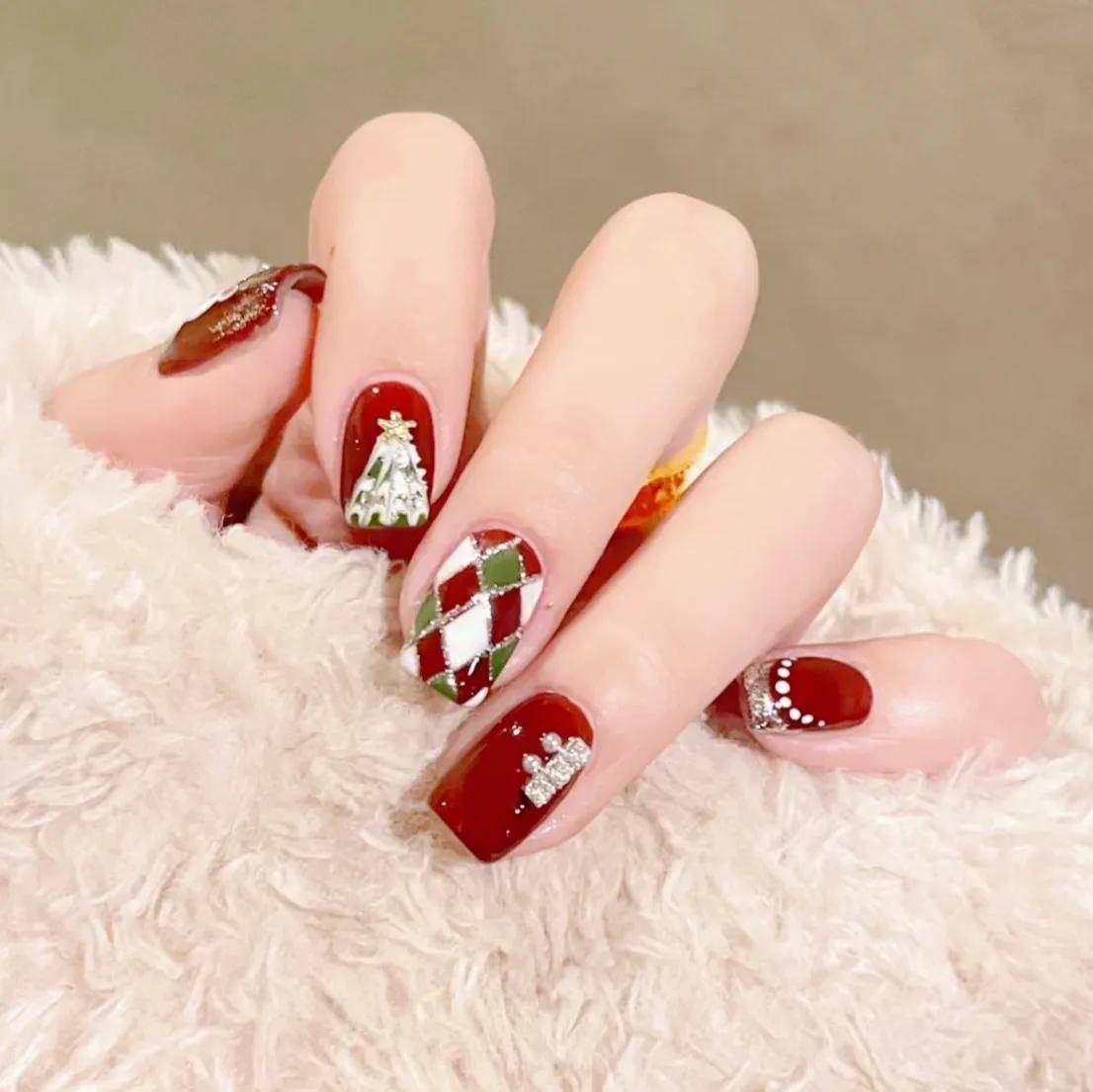 5. Colorful Christmas manicure!
Cherry and milky white are the pop colors! Make the rest for the Christmas tree! Plus colorful polka dot embellishments! It's also full of atmosphere!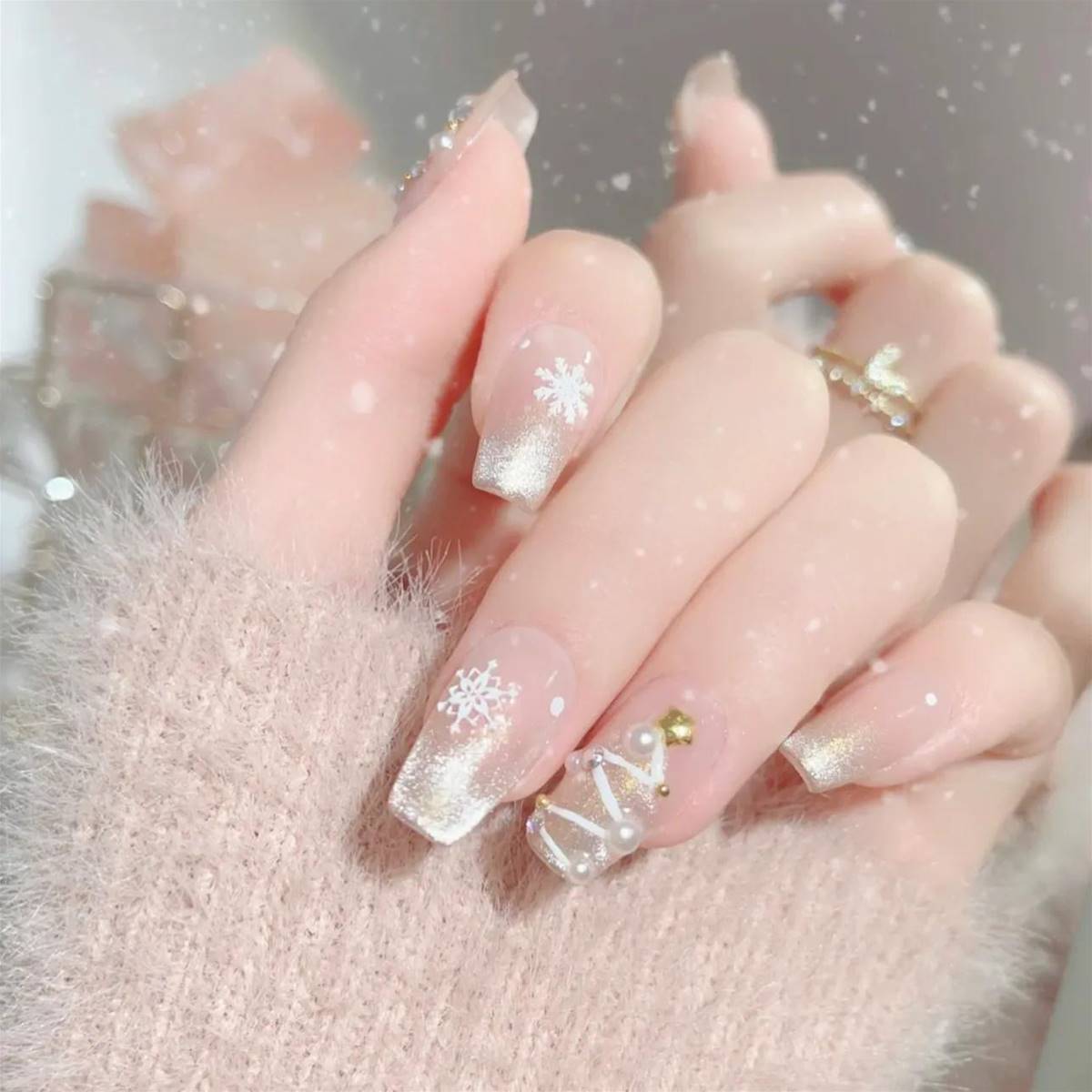 6. Christmas manicure with contrasting colors
This manicure boldly uses contrasting colors! The cherries are paired with metallic colors, giving it a very retro feel, and the Christmas tree is piled with pearls, which is very unique!

7. Christmas manicure in opposite colors!
This manicure uses a red and green base, plus gold sunglasses powder to neutralize it, which is rare! But it's also very unique!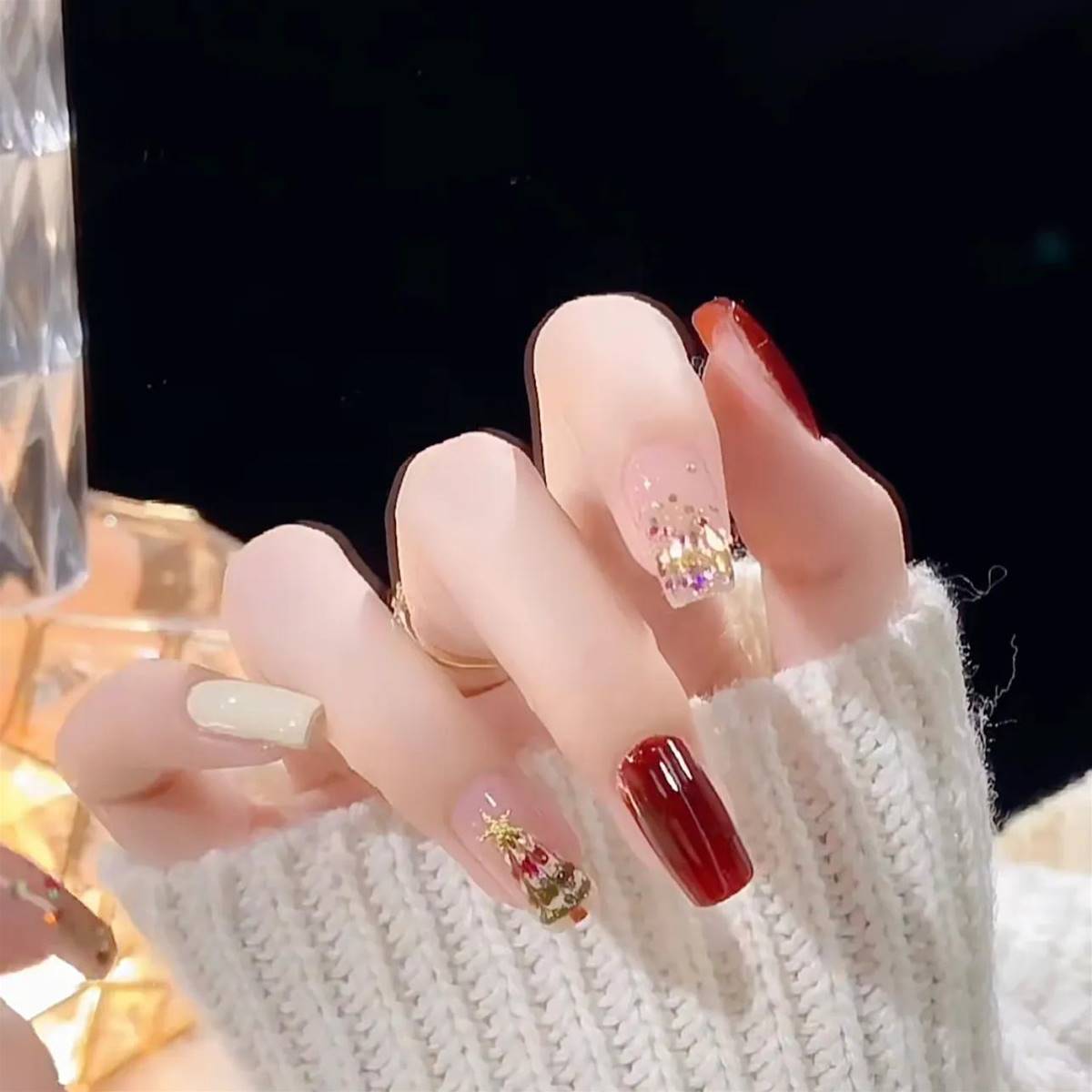 8. Checkerboard Christmas manicure
The Christmas tree shape and irregular checkerboard design are very fashionable overall. If you like a strong sense of atmosphere, you can choose it!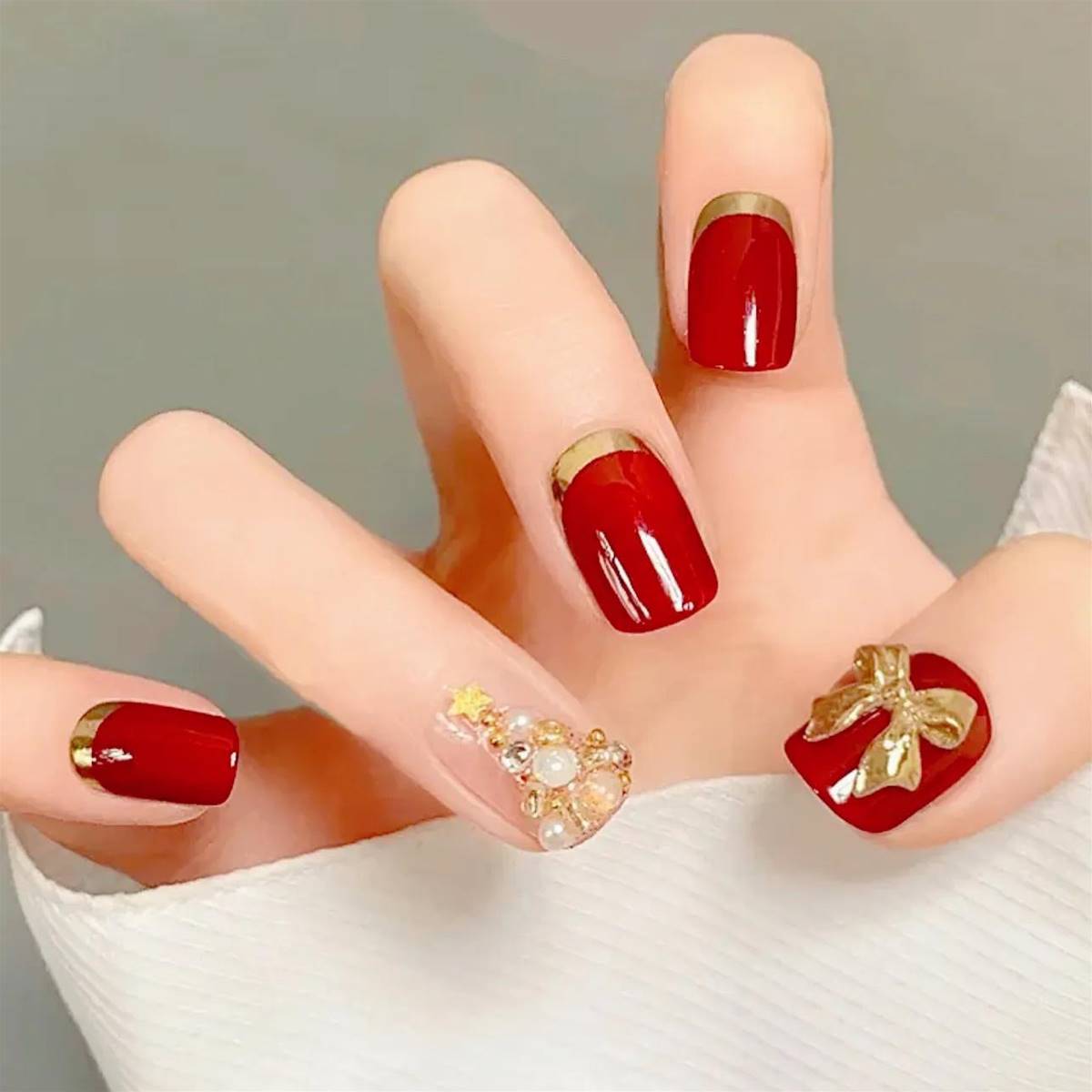 9. French retro Christmas manicure
This one is very simple! Classic red with green, red as the base and green as the side! Simple and elegant!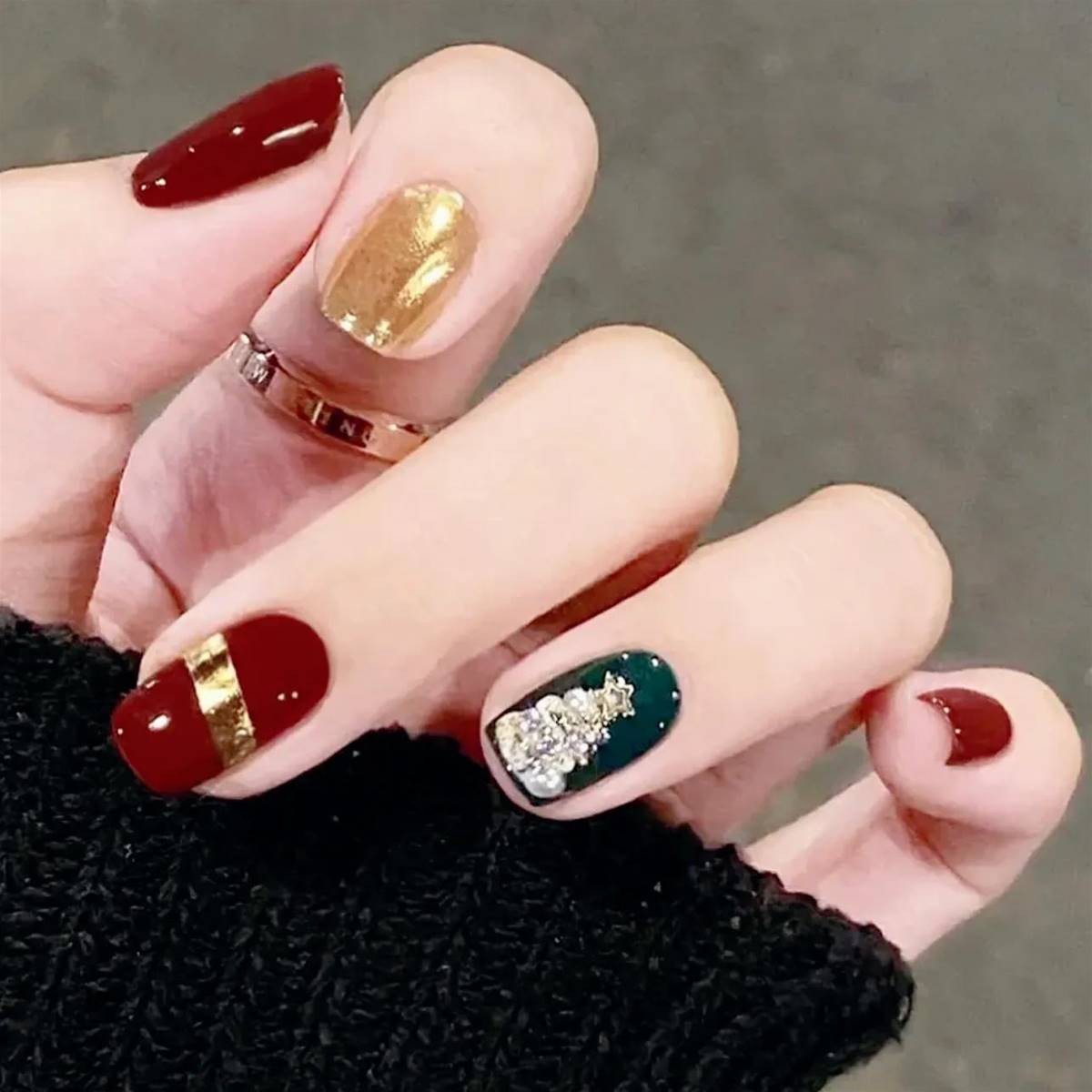 10. Bear style Christmas manicure!
This design with a Christmas bear on the thumb is very cute! The middle finger is made into a crystal ball Christmas tree! Maybe it's not obvious~ The shiny thing inside is the crystal cat's eye~