LOOK1Light brown down jackets are also more versatile, and short down jackets look very versatile for everyday use. Because it is a short design, it looks more refreshing. Paired with versatile black casual pants, the outfit will look more natural and casual. Of course, black sneakers will also increase the affinity of the outfit.
LOOK2Brown sleeves are very formal and high-end, and light brown ones are irrespective of skin color, not just for fair skinned people. Paired with a scarf with stripes and contrasting colors, it not only adds to the winter calmness of the outfit, but also makes the look look more layered. If you want to make your outfit cooler, carrying a black handbag is also a good choice, and it can also add a street feel to your outfit. It is undoubtedly a fashionable and trendy outfit template.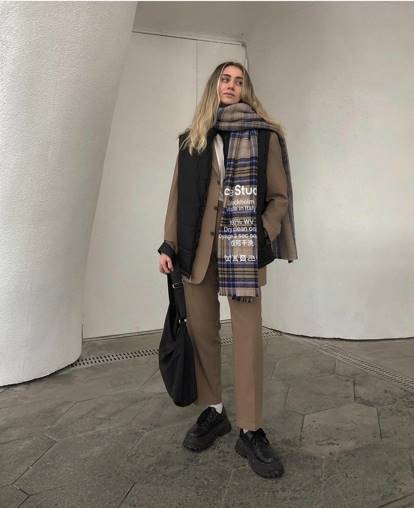 LOOK3The gold-colored rhombus thin down jacket is very suitable for winter. This thin style not only has the effect of keeping warm, but it also won't make you look fat no matter how many pieces of clothing you stuff inside. Paired with a light yellow hairstyle, you can make your outfit look more classy. It is also good to wear black slim-fitting pants on the lower body, which can modify the body lines. Pair it with black leather shoes to make your outfit more sophisticated.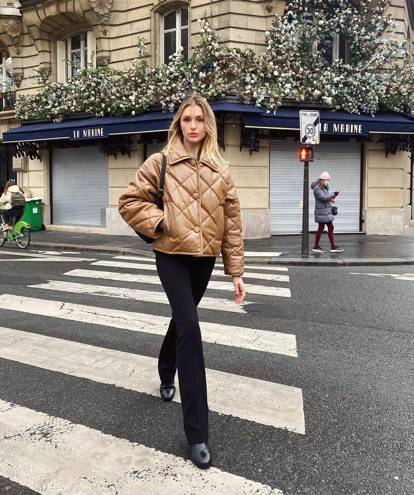 LOOK4The texture of the brown plaid coat is invincible. It is very suitable for autumn and winter and has a deep sense of luxury. In addition, paired with a black beret, not only adds layering to the outfit, but also makes the clothing elements look richer. You can wear more everyday clothes inside, so that you can still see a more daily commuting style while wearing high-end outfits. Paired with black boots, it also feels very intellectual.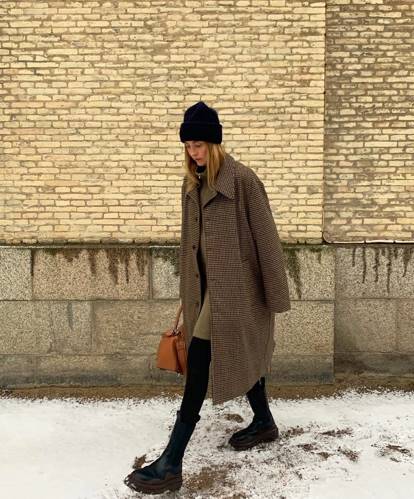 LOOK5A black drapey coat is too high-end. A solid black coat will give people an angular feel, and the business elite atmosphere is still enough. If the drapey black coat is too dark, you can tie a belt around your waist to make your waist appear slimmer without making you look fatter. Paired with light-colored jeans, it is also a versatile template for outfits. The gray beret can also neutralize the sharp black, making the outfit more gentle.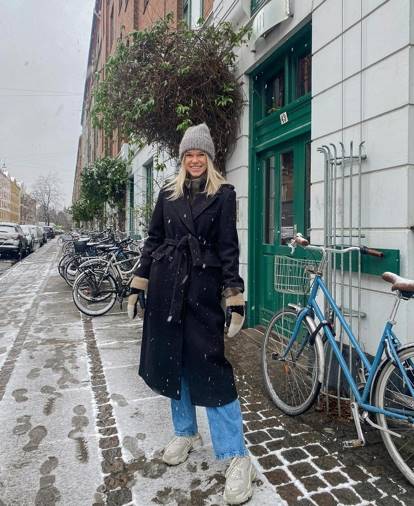 LOOK6The long black LOOK is too domineering. Although black is not very versatile, the black cloth coat still has a very British style. It is not too angular, but it also has a cool style in it. Paired with a white bag, the gentleness of the outfit will instantly appear. This kind of look looks more versatile for everyday use. Paired with white sneakers, it can also make the outfit more commuting-style. This cool casual style LOOK is suitable for going out on the street.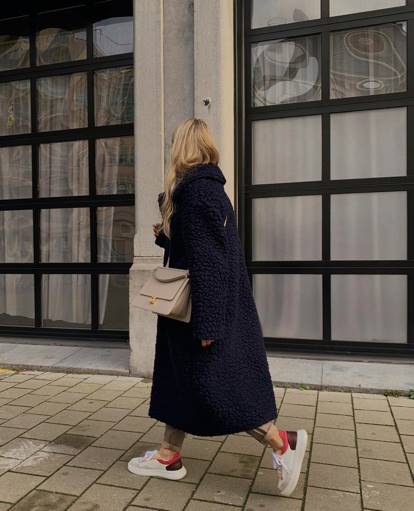 LOOK7The light blue down pants look very refreshing, and the light-colored outfits also look very eye-catching. Grandma's ones are very elegant. Paired with light-colored hair, the outfit becomes much more sophisticated. Paired with milky white casual pants, this look is too high-end. Black sneakers can also make your outfit look more casual.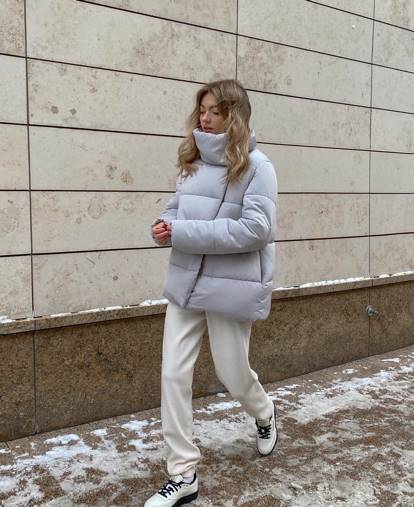 LOOK8The first impression of the lamb white coat is that it is very gentle. Grandma's white color and furry texture bring out the feeling of quietness and elegance. Pair it with white leggings or some more casual clothing, and it's totally fine for daily commuting. Silver sneakers can also make your outfit look more casual and sporty.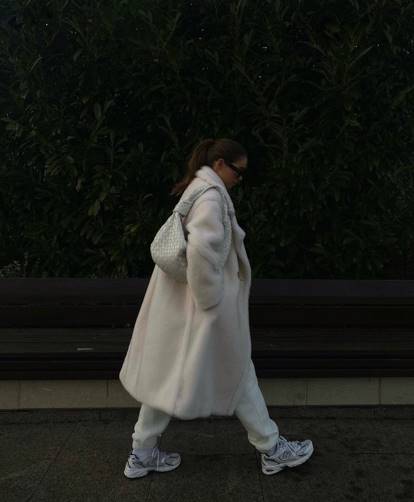 LOOK9The texture of the black long down jacket is also very good, and the down jacket is very warm to wear. Wearing it with textured orange is like adding a dazzling color to this monotonous black. The visual appearance will be more lively and lively. Paired with brown high heels, it can not only visually lengthen the legs, but also make the outfit look more intellectual.