1. Three solid color items
1. Blazer
Solid-color blazers are more common. Solid-color blazers have more obvious style features and are easier to wear to match a girl's personality. Moreover, solid-color blazers are more versatile and can be worn in daily life or in the workplace.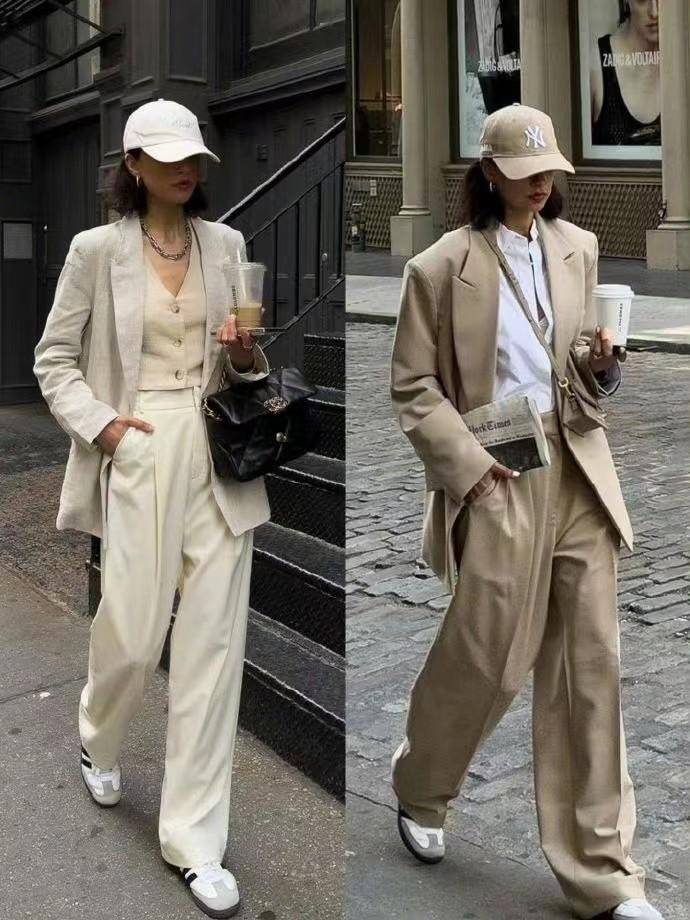 This is how you wear a beige suit. It is simple, capable, intellectual and generous. The shape of the suit jacket is also excellent. Wear it with wide-leg pants. It has a sense of layering and the same color makes people feel very warm.
2. Half-length skirt
Solid color items are easier to match with a high-end feel. Half-length skirts are versatile and practical. The slit design in the middle of the skirt is more personalized. This type of long skirt can be worn with personality no matter what kind of fabric it is made of. , wear it with style.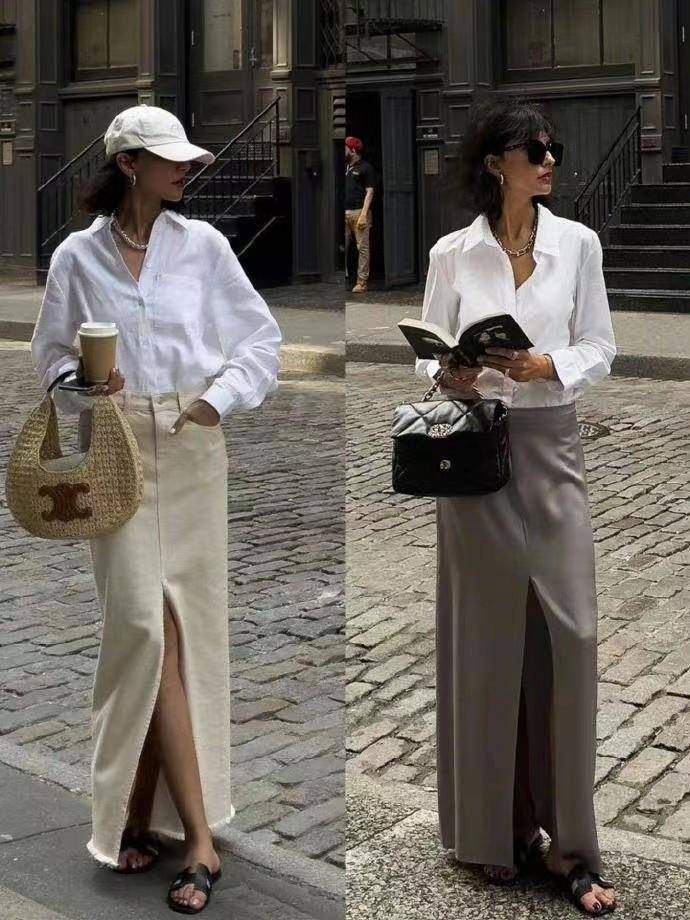 The matching tops should also be chosen in solid colors, so that they look more advanced. Solid-color items are relatively basic, but they are also the basis for matching. If you want to learn how to match, you can start with basic items.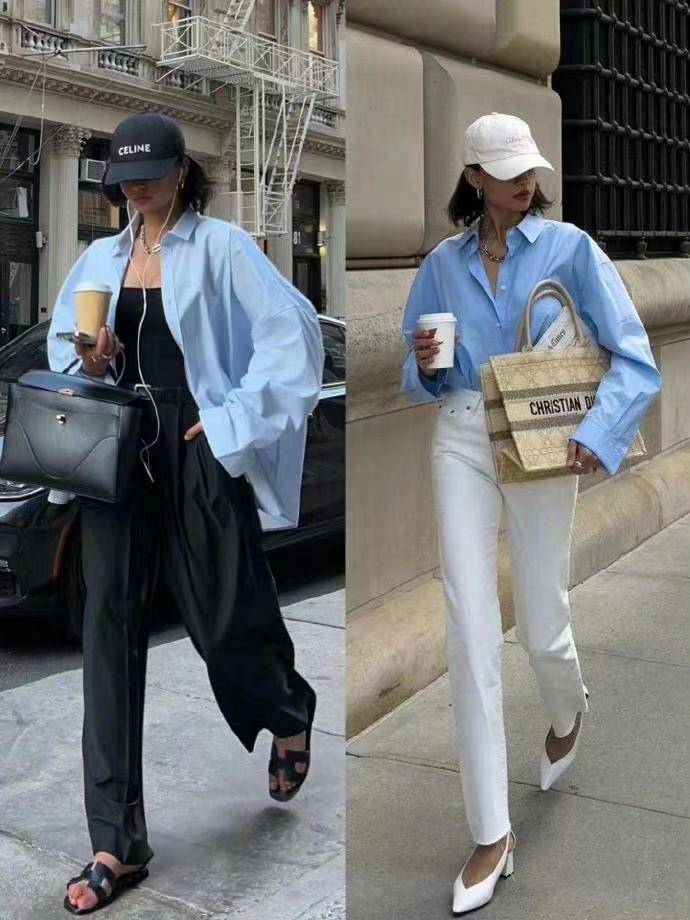 3. shirt
Solid color shirts are also one of the basic items worth choosing. The matching possibilities of shirts are huge. They can be worn alone or layered with different jackets or vests.
And it can also be used as a coat itself. A loose-fitting coat must be worn with a slim and simple top, a halter top or a solid color T-shirt. It gives people a very clean and neat feeling. It can be paired with a shirt in autumn. Cool, comfortable and very relaxing.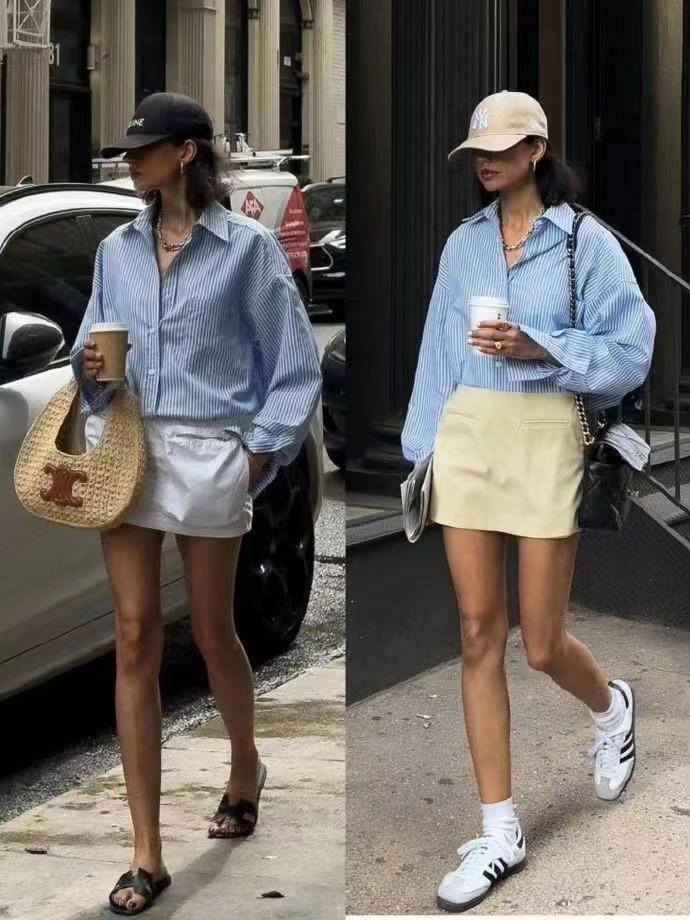 2. How to match solid color items
1. Skirt item + striped shirt item
Even if you keep everything simple in autumn, you can still express your own personality. A short solid-color straight skirt will make your legs slimmer and can modify your leg shape.
The top can be paired with a vertical striped shirt, which is an everyday and very handsome style. Tie the blue striped shirt of the top into the skirt to modify the waist curve. Although the basic style of solid color in autumn is simple, it shows the effect It's still very online.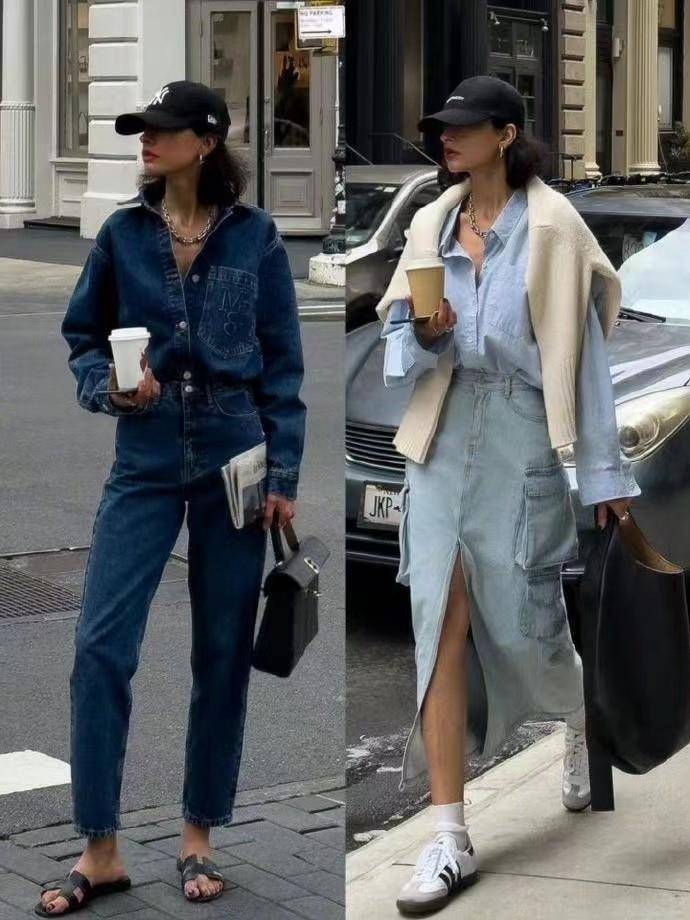 The solid-color denim skirt is paired with a blue shirt, which is simple and retro. The skirt has a long slit, which makes the whole person look very aura. The slit design not only enhances the fashion sense of the outfit, but also facilitates modification. Girls' leg shape.
Autumn long skirts are worth choosing. Denim skirts have a workwear feel, which is very cool. When paired with them at work, you will look very capable and cool.
2. Blazer + trousers
I would definitely recommend a blazer as a basic solid-color outfit in autumn. The blazer is highly malleable and can be matched with many different styles of clothes.
Wearing a slim-fitting vest and slim-fitting little black trousers gives you a very smart and cool style. The outfit is extremely simple, but the style is very strong and full of aura. The fit between black clothes and suit jackets is super high. of.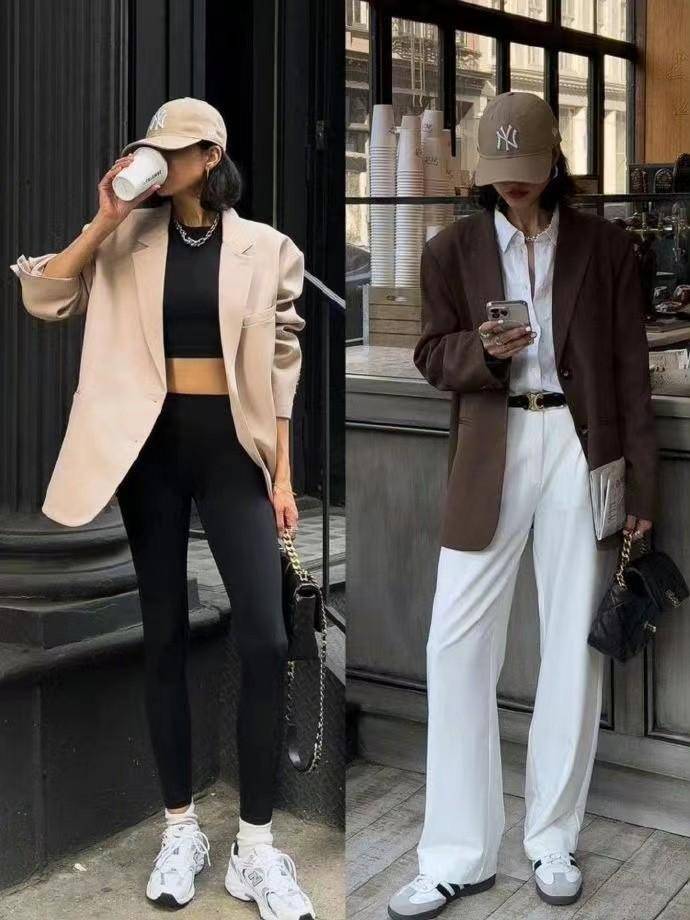 3. Pants item + vest item
Solid color trousers are very common. A top paired with a vest is a more handsome and sexy way to wear it. The typical short-top and long-bottom dressing technique can well show off a girl's height and figure.
Moreover, the black color itself is relatively slimming, so don't worry too much about your figure. Don't underestimate the basic autumn outfits. The more solid color items are, the more you can match them to create a different visual experience.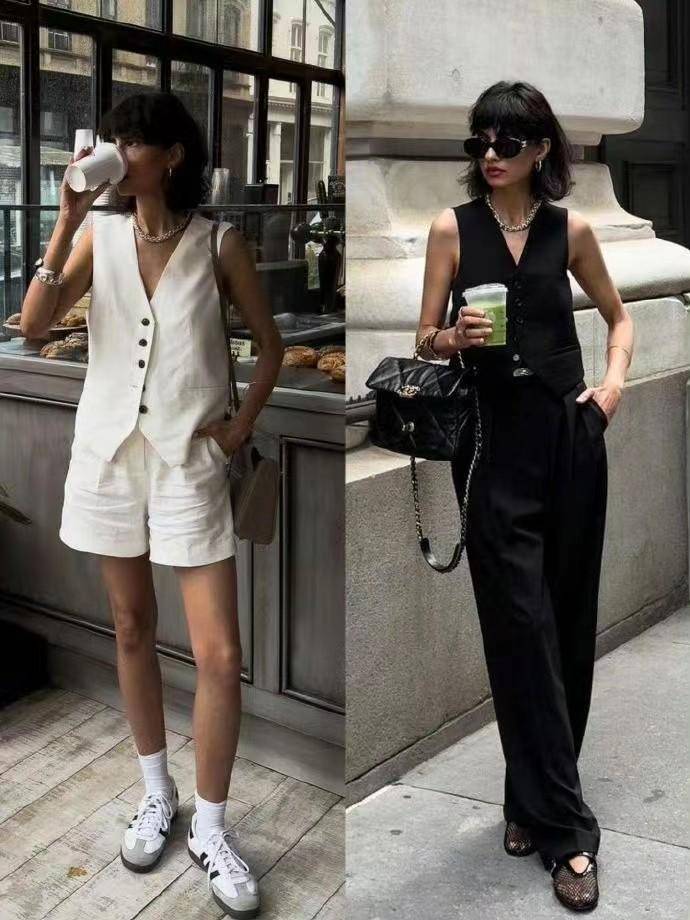 Pairing a white straight trousers top with a white knitted vest is simple and calm, generous and elegant, the color is simple and capable, and it sets off the whole person in the same way.
Knitted vests have good elasticity and can well modify the body contours of girls. This combination is handsome and sexy, and is a typical European and American style. In fact, solid colors are the king of dressing.