Soft cake paired with rich mocha cheese and sour and sweet lime cheese
Who doesn't get confused after eating this combination!! The taste is cold and silky, refreshing but not sweet and greasy
Take a sip and love it all!! Really super happy and super satisfied~~
The method is simple, and novice Xiaobai can easily handle it. Hurry up and give it a try~~ 💕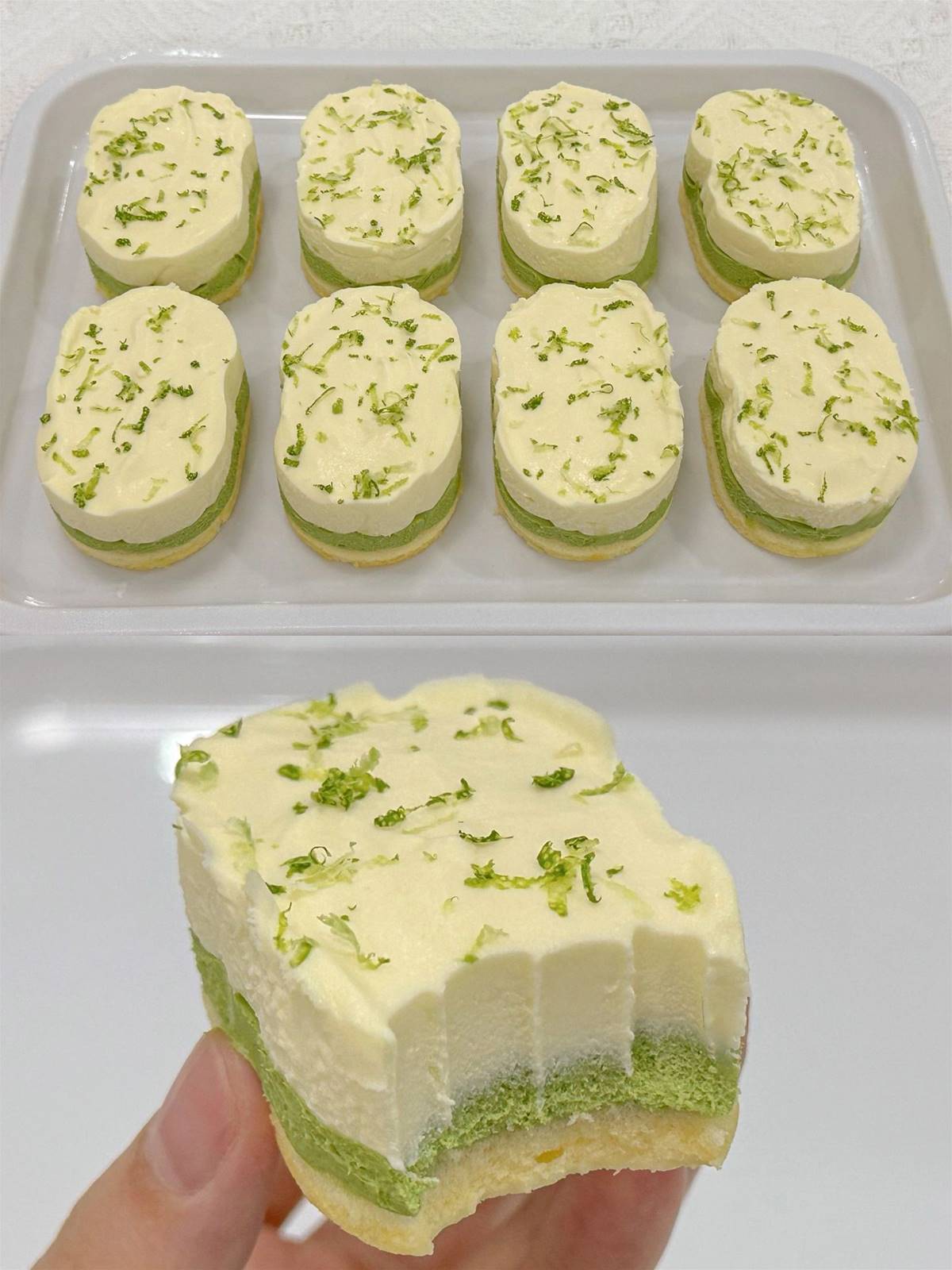 🌈 Ingredients:
Cake preform:
Milk 27g
Corn oil 27g
Low gluten flour 40g
2 eggs
White sugar 30g
A few drops of lemon juice
Cheese paste:
Cream 140g
White sugar 45g
Cream cheese 190g
Gilding tablets 5g
Matcha powder 3g
Milk 10g
Lime juice 7g
Moderate amount of lime peel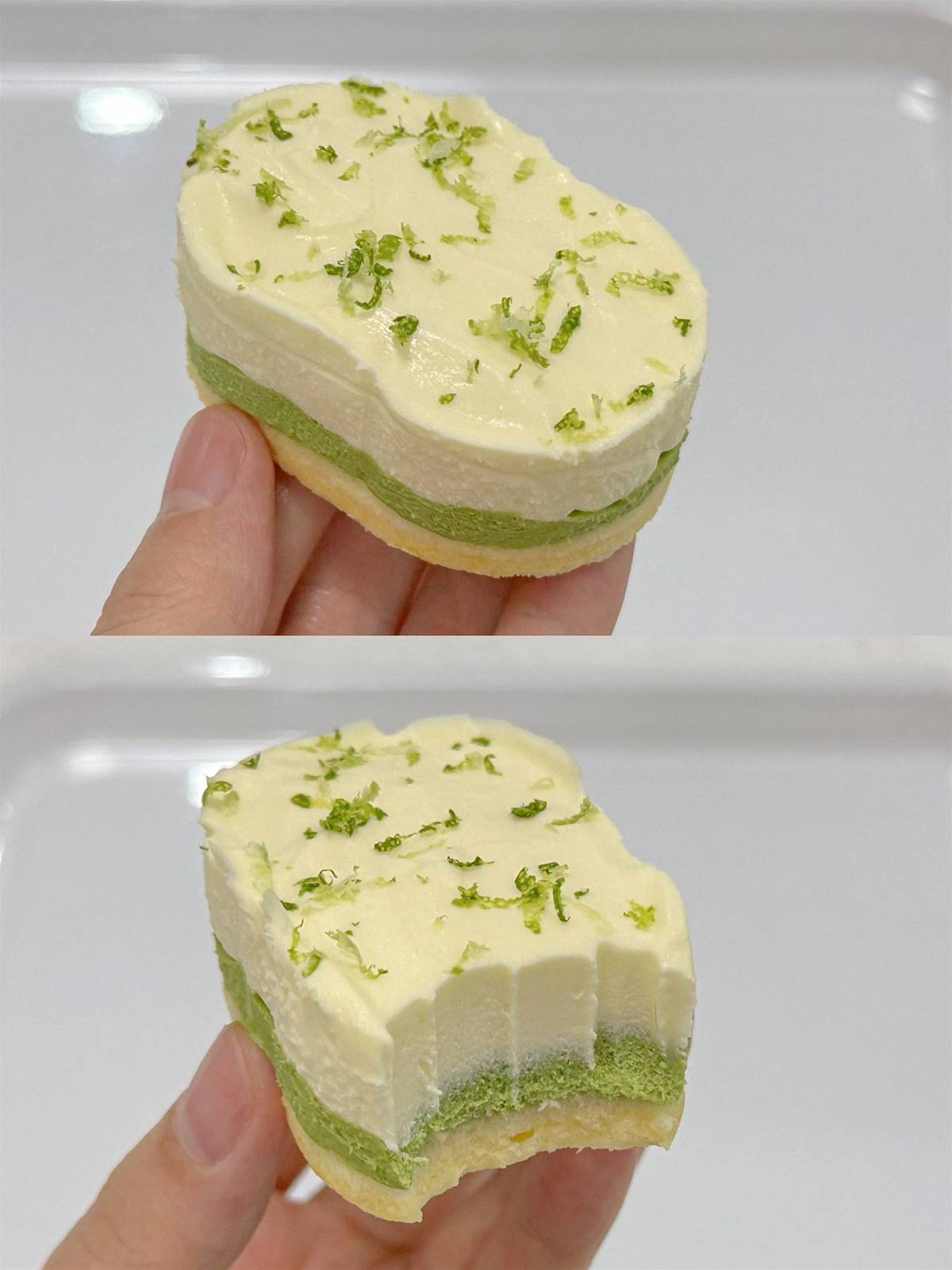 🌈 Method:
one ⃣ Stir milk and corn oil until emulsified, sift in low gluten flour and stir well. Add 2 egg yolks and stir until smooth. Whisk the egg white with lemon juice and sugar until lifted to a curved shape. Take 1/3 of the protein and mix well in the egg yolk batter, then pour back into the remaining protein batter and mix well. Pour into a baking tray, preheat the oven in advance, and let it reach 150 degrees Celsius for 20 minutes.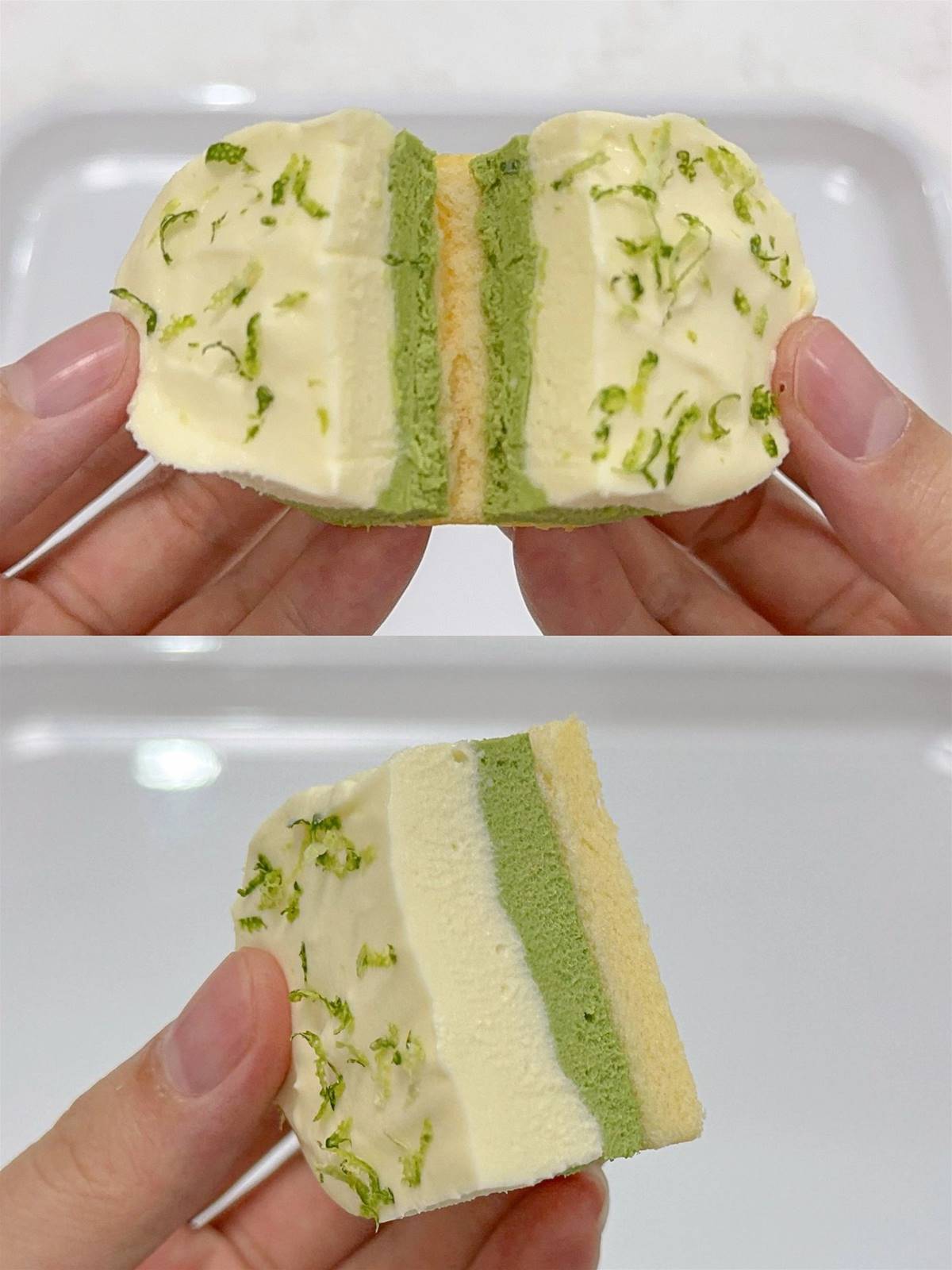 two ⃣ Whisk light cream and white sugar until the yogurt is thick. Whisk the softened cream cheese and melted gelatine mixture evenly. Pour the whipped light cream into the cheese paste and stir well. Mix the milk and matcha powder evenly. Take 130g of cheese paste and add matcha solution to stir well. Pour the remaining cheese paste into lime juice and stir well. Set aside.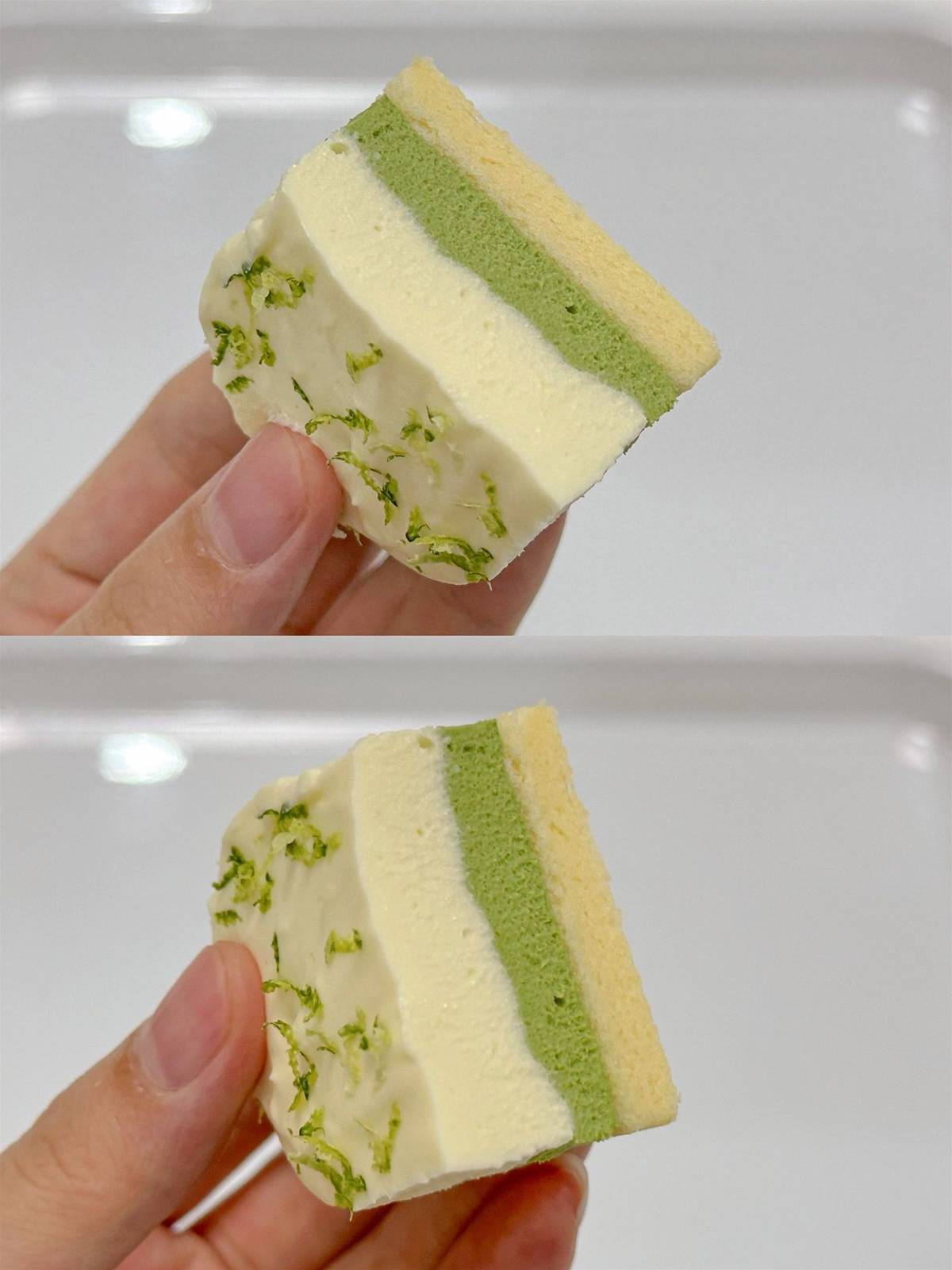 three ⃣ After the cake is taken out of the oven and cooled, use a mold to press out the cake slices and place them in the mold. First, squeeze in a layer of matcha cheese paste, freeze and set in the refrigerator for about 15 minutes, then squeeze in the lime cheese paste, freeze and set for about 2 hours, and then demould. Sprinkle lime shavings on the surface.