So Lovely! Little Darci And 'Katie' On Edmond's Got Talent | Edmond's Got Talent Winner Throws Her Voice Into Craft!
EDMOND — Nine-year-old ventriloquist Darci Farmer had been perfecting her craft for all of one month when she won first place in Edmond's Got Talent.
The Deer Creek Elementary fourth-grader took to the stage at Mitchell Hall at the University of Central Oklahoma wearing Western garb that matched the attire of her doll and stage mate, Katie.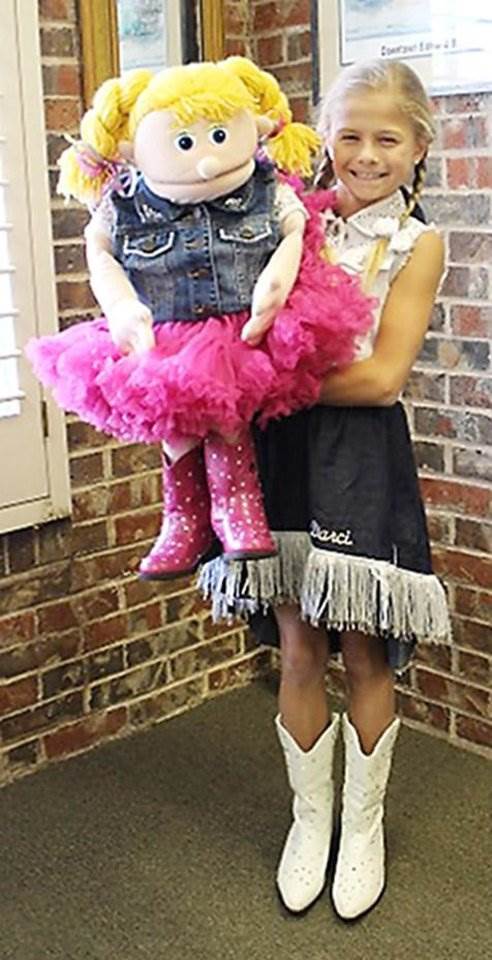 After briefly addressing the audience, Darci and Katie launched into a duet of "Cowboy Sweetheart." From there, it was a case of entertainment magic.
Darci's singing voice was easily strong enough to throw over to Katie.
The show, sponsored by the Edmond Fine Arts Institute, featured 15 acts chosen during auditions.
Darci nailed her routine during her audition. That's the way Edmond Fine Arts Institute Executive Director Shannon Price remembers it.
"When Darci came in to audition for Edmond's Got Talent, the teen board knew she was unique," Price said. "It was no surprise that she and her doll Katie stole the show with her unique talent of ventriloquism paired with yodeling."
The yodeling won over the crowd, as Katie would open her mouth and yodel in a strong voice.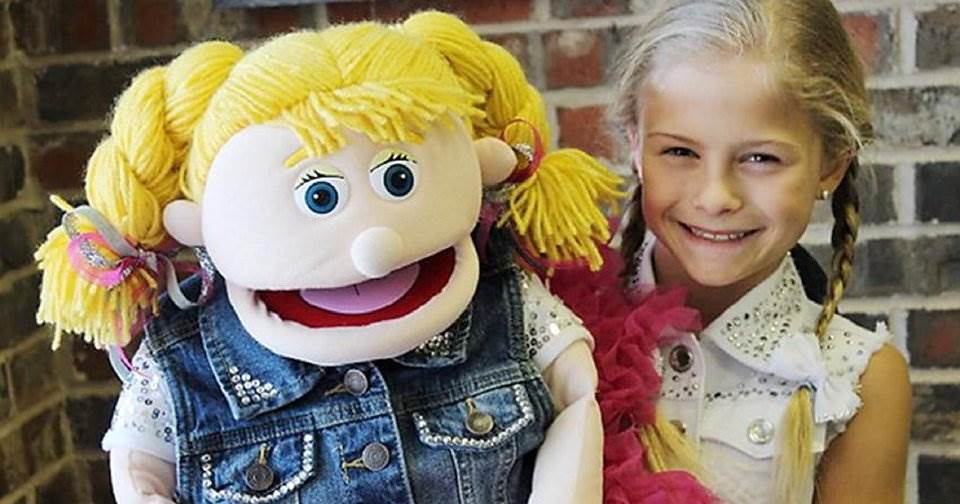 Darci and Katie blend together with spot-on mannerisms and believable verbal exchanges.
Between friends
Darci's mother, Misty Farmer, said the act was Darci's idea, and she got it from her friendship with Laryssa Bonacquisti, whom she knew from their participation in Cinderella Scholarship pageants.
Bonacquisti, 18, who lives in Texas, does a ventriloquism act during the talent portion of the pageants.
"With school, gymnastics and some of Darci's other activities, I wasn't sure she would even have time for this," Misty Farmer said. "But we went on Ebay and got the doll."
Darci sought tips from Bonacquisti and practiced in front of the mirror to make sure her lips were not moving.
The young competitor admits to having a touch of stage fright before her award-winning performance.
"Yes, I was nervous at first," she said. "It was so great to win."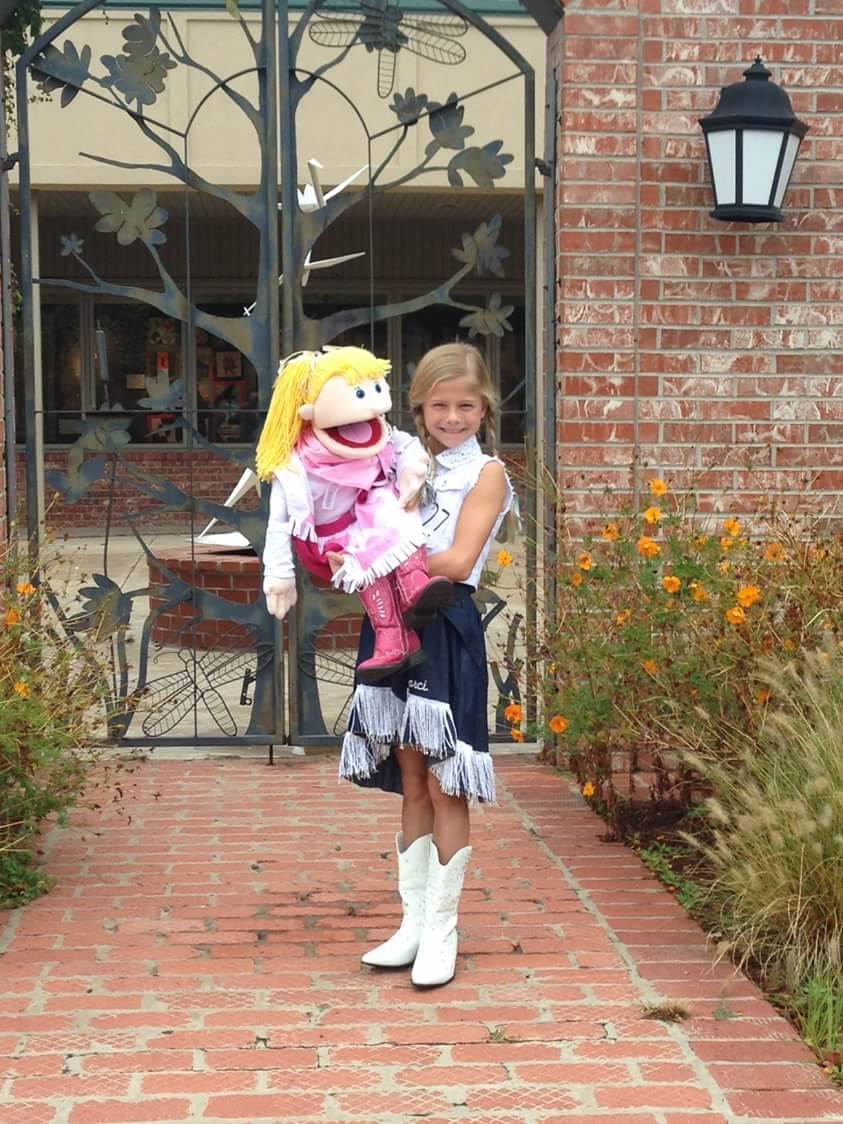 Staying busy
Darci is part of an active family.
Clarke and Misty Farmer also have three sons, Nick, Dalton and Nate, who are involved in sports and entertainment.
The Edmond's Got Talent win, which came with a cash prize of $300, won't be the last time the world hears from Darci and Katie.
So far, she is scheduled to perform at the institute's Christmas party and for a group of preschoolers. She also is represented by a talent agency.
"This is a lot of fun," Darci said.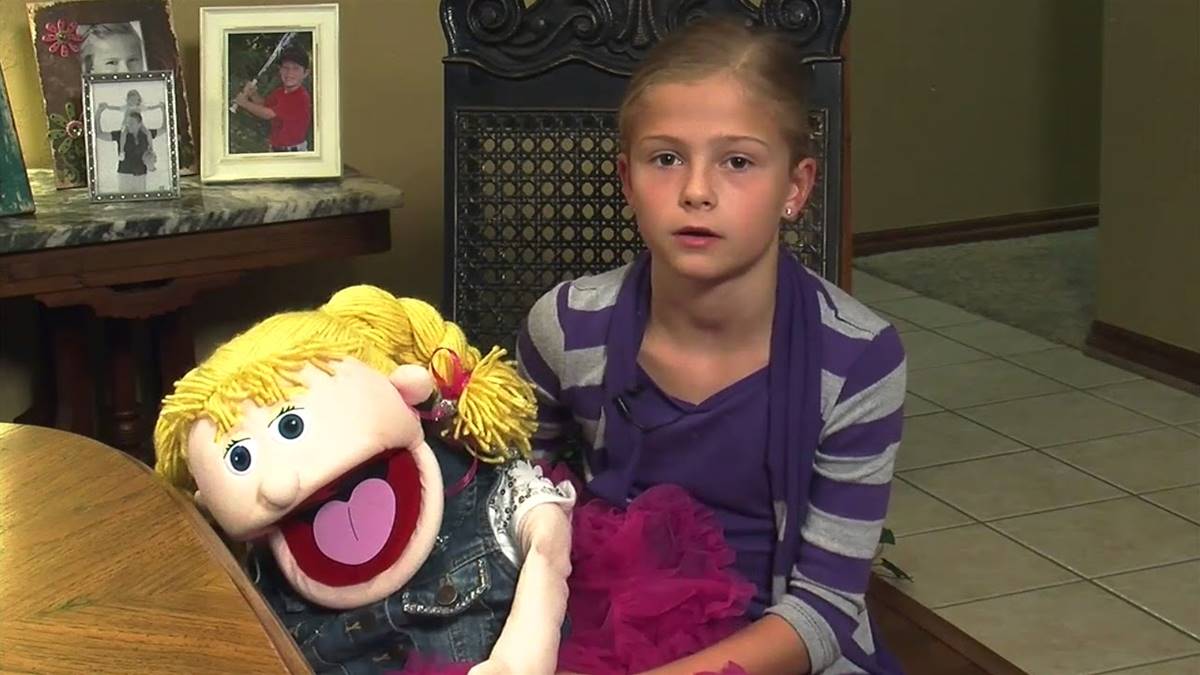 If you like Darci, her puppets and performances, please follow these videos to enjoy~!