Johnny Depp Once Gave Kate Moss A Necklace He'd Hidden In His Butt
Kate Moss gets really candid about how she was gifted her first diamonds.
Kate Moss and  were a hot celebrity couple between 1994 and 1997, and then again for a time in 1998. The couple appeared together at events from Cannes red carpets to the premieres of  and . Though it wasn't all a fairytale – the police were notably called in 1994 after Depp allegedly trashed his hotel room at the Mark Hotel in New York where the model was also staying – the two have been there for one another after their split, notably when she was accused of drug use during her modeling career and he was going through court tumult with . Now, she has opened up about past memories with the actor, including the time her gave her diamonds he'd hidden in a very unusual location.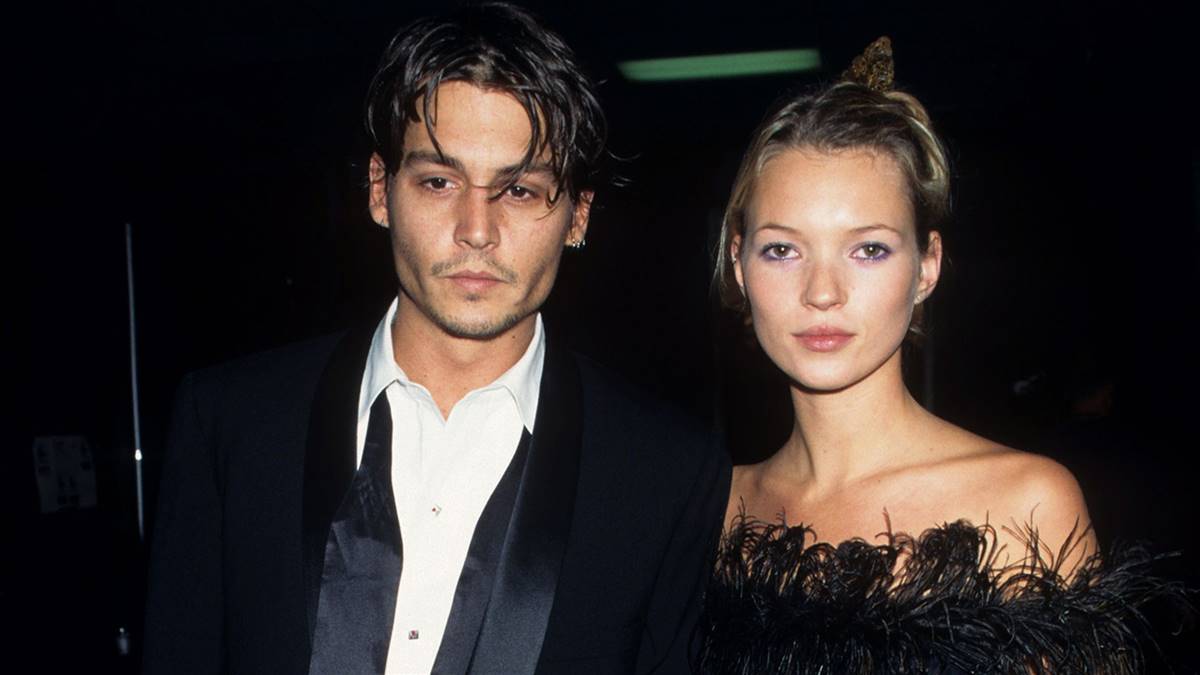 Moss is a notable fashionista. In the nineties she sported everything from ripped tees to a very famous  on the runway. She recently looked through some of her most notable looks, and as it turns out, a few of them reminded her of her relationship with Depp, like this look below, which was snapped when she was on the way to visit the  star in 1994. 
Johnny Depp Played In To Some Of  Kate Moss' Biggest Fashion Moments
Speaking to , the model opened up about the look, and as it turns out she still owns some of the pieces that were highlighted by the outlet. She revealed the outfit has come up a few times over the years, but it was a pretty regular day for her at the time, just jet-setting across the country to see her then-beau. 
I had just met Johnny and I bought those boots in a secondhand shop. They were blue snakeskin. And those jeans and that bag I still have. That's from a secondhand shop. And that is a ripped tee shirt. I was going from LA to New York to go and see Johnny. I was on the go. Life was happening.
In the early nineties, the "heroin chic" trend was all the rage on runways. It was Moss who helped to popularize the look, and looking back it sounds like it was a very memorable time for her. Depp was also a notable part of that time for her, and she also shared a story about the first time she ever owned diamonds, gifted to her by the actor.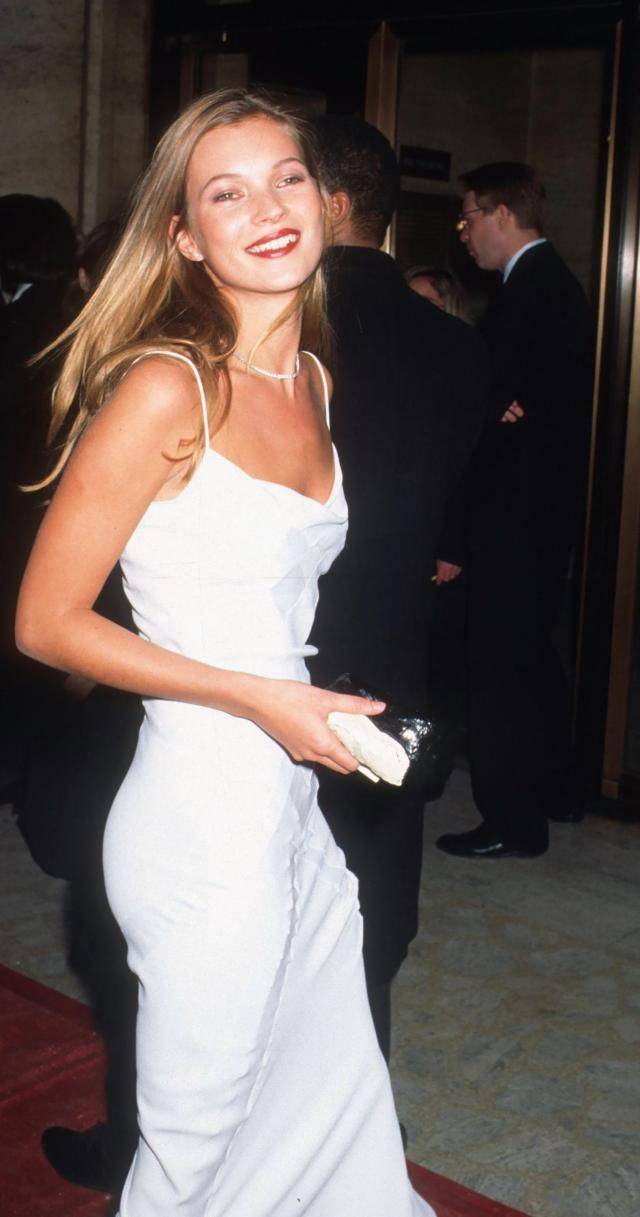 The Curious Incident Of The Diamonds In Depp's Crack 
Opening up about a second look in the look book, Kate Moss also spoke about a dress she'd lost and diamonds she was gifted by the  star in a moment she will absolutely never forget. She said: 
This is the John Galliano dress that I have lost. If anyone has it out there, please return it to me. It's my favorite dress. He gave it to me for my 21st birthday. And those Manolo Blahnik shoes were my favorite shoes. I lived in them. They were the Mary Jane, black patent. And that diamond necklace, Johnny gave me. They were the first diamonds I ever owned. He pulled them out of the crack of his ass.
I know the first time I heard that, I was like, "excuse me?" But yes, that's exactly what happened. She further clarified how the gift came about, noting the two had gone to dinner and he had a surprise for her.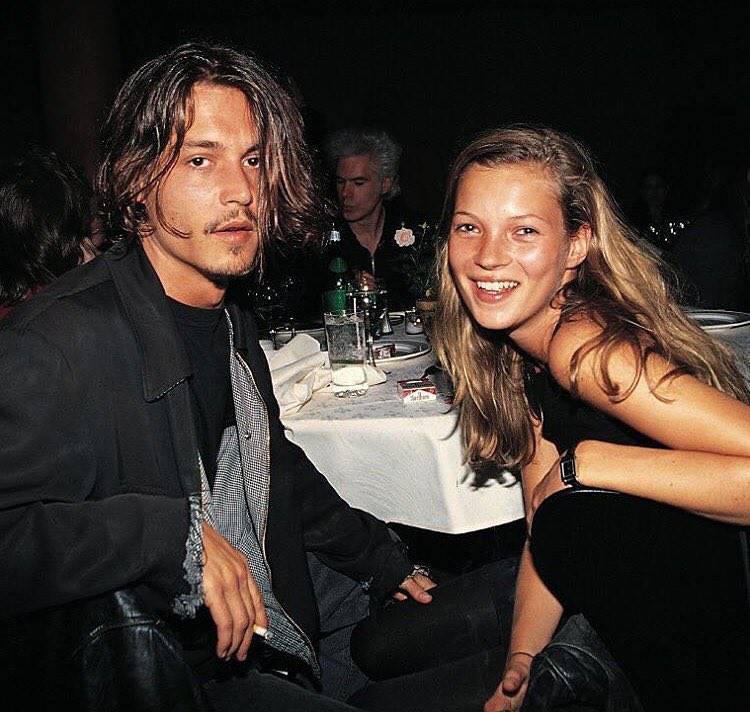 We were going out for dinner and he said. 'I've got something in my bum, can you have a look?' And I was like, 'What?!' And I put my hand down his trousers and I pulled out a diamond necklace. That diamond necklace.
Moss didn't confirm whether the necklace was still in her possession, though she did say, tragically, that at one point she did lose the dress. It's too bad because it's exactly the type of dress that is having a moment again right now. Her shoes too. Though you can't see them in the above pic, .
Meanwhile, the couple ultimately broke things off for good in 1998, though the actor would support his ex after she lost some modeling gigs following images appearing to show her using cocaine. In 2022,  in the Johnny Depp and Amber Heard case. The two  with the late Jeff Beck before his passing.