SO SPOOKY!! Let's REVIEW Nicole Kidman's 10 Most Frightening Performances!
Nicole Kidman is an icon of horror. Has she actually starred in many horror titles? Uh…  sure, there's been a few… That said, it's not the number of horror films she's signed onto that's raised her fearsome clout over the past three decades. No, it's been the performances themselves.
Nicole Kidman has starred in countless prestigious Oscar-bait films over the course of her illustrious career. Films such as  and  just to name a few. But, what I really love about this artist is her uncanny ability to portray . Her horror library may be a little sparse, but her pool of horrifying performances is endlessly deep. 
In no particular order, today I unearth Nicole Kidman's 10 scariest performances:
TO DIE FOR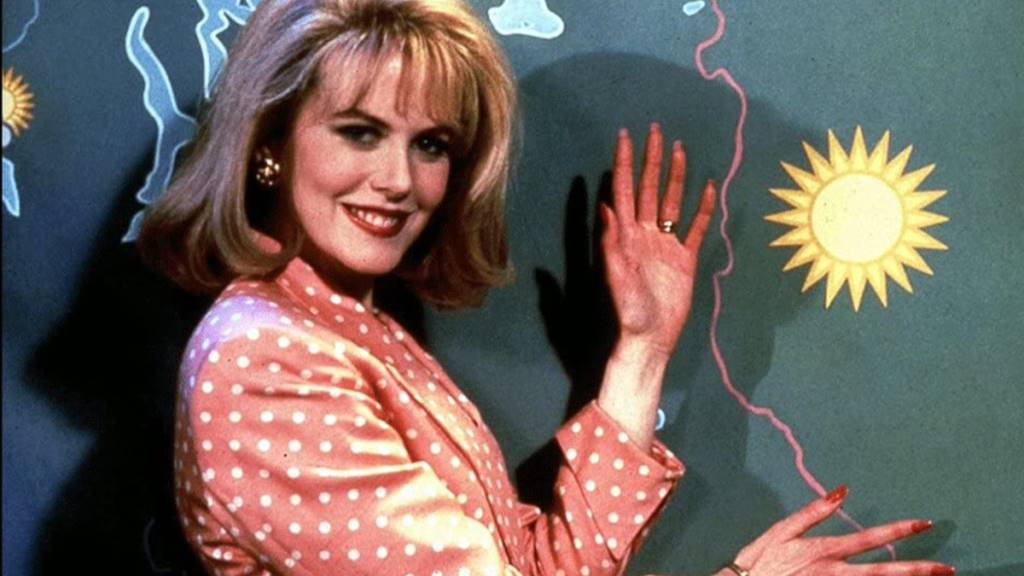 Oh, honey.   is a pitch-black comedy from Gus Vant Sant based on the very real story of Pamela Smart. While the film heavily dramatizes the events of true happenings, it still manages to capture the murderous glory of a woman coping with a severe narcissistic personality disorder. In the film, Nicole plays Suzanne Stone, an aspiring TV journalist who coerces young men into murdering her abusive husband.
The 1995 role was a turning point for Kidman, who won a Golden Globe for her portrayal of Suzanne. The appearance was a stark and chilling portrayal of NPD. It even led to the scientific journal BMC Psychiatry to list her character as a proper example of narcissistic personality disorder. A performance really gets to the root of things when science gets involved. 
STOKER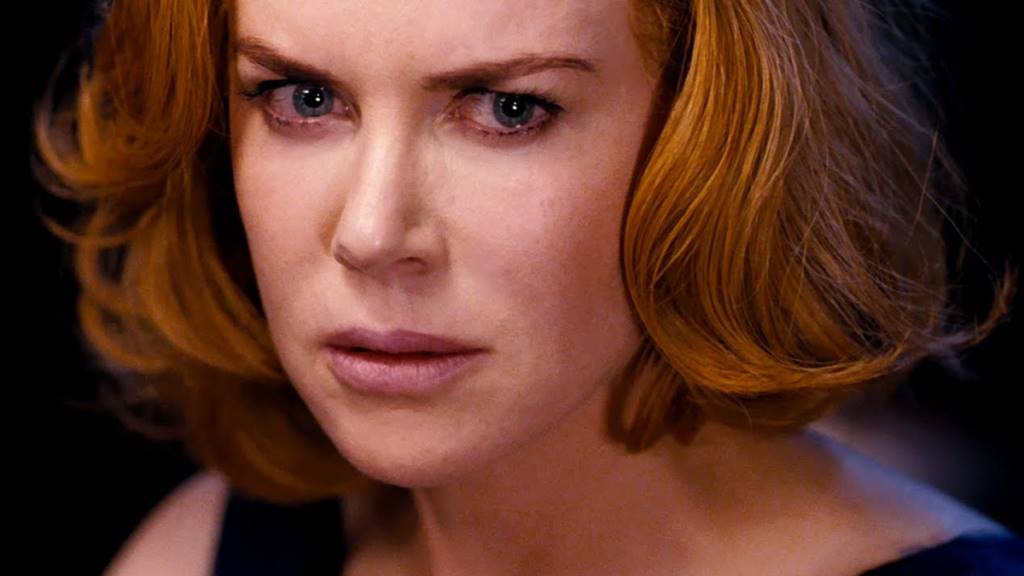 was a 2013 release no one could have seen coming. A gothic family drama written by Wentworth Miller and directed by Park Chan-wook? Excuse-Moi? Park Chan-wook is the always thrilling Korean filmmaker responsible for delivering brutal—yet charming—masterworks like  , and   So, when he teamed up with Wentworth Miller (aka Michael Scofield from  ), all sense of reality and perception shattered for a few seconds.
In  , Nicole Kidman plays a violently unstable stepmother to Mia Wasikowska, who is herself uncovering the murderous truth about her wealthy, craven little family. Nicole doesn't miss a beat in this one. She delivers unhinged eleganza at every twist and turn in this uneven, albeit highly stylish thriller. 
DOGVILLE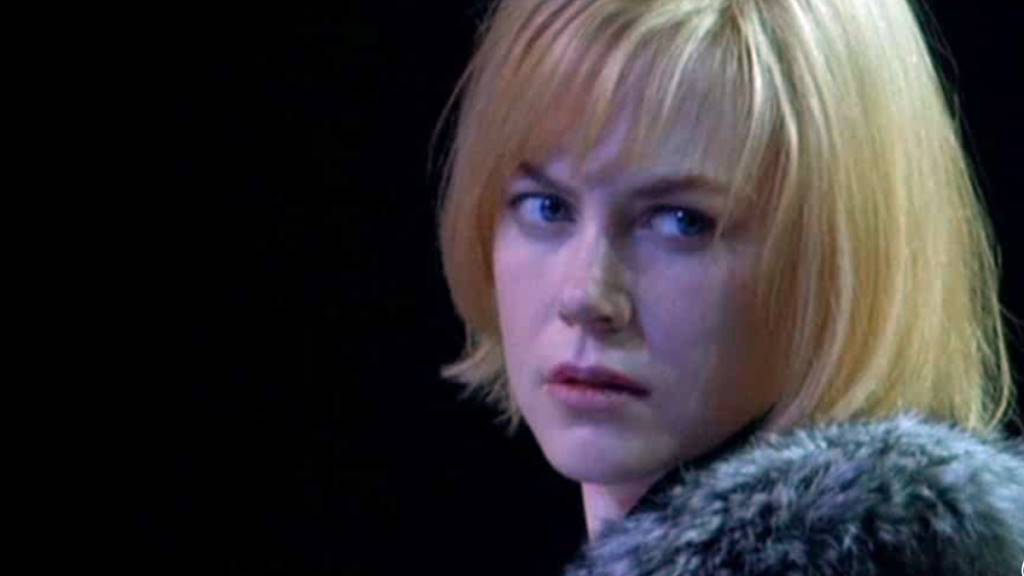 In 2003 Lars von Trier debuted  , an avant-garde drama about a young woman who escapes violent mobsters and finds refuge in a quaint Colorado mountain town. Kidman's character Grace agrees to perform physical labor in exchange for her safekeeping. It's not long before the villagers take advantage of her predicament and the dark side of human nature is quickly revealed.

The entire film is staged much like a play, without any sets, afilmed entirely on a black soundstage. The streets and houses of Dogville are only alluded to with white chalk outlines. The minimal setup makes it easy for the performances to shine through like diamond jewelry on a little black dress. When the truth about Grace's connection to the mob is eventually revealed, everyone who mistreated her is in for a terrifying and violent finale.
THE BEGUILED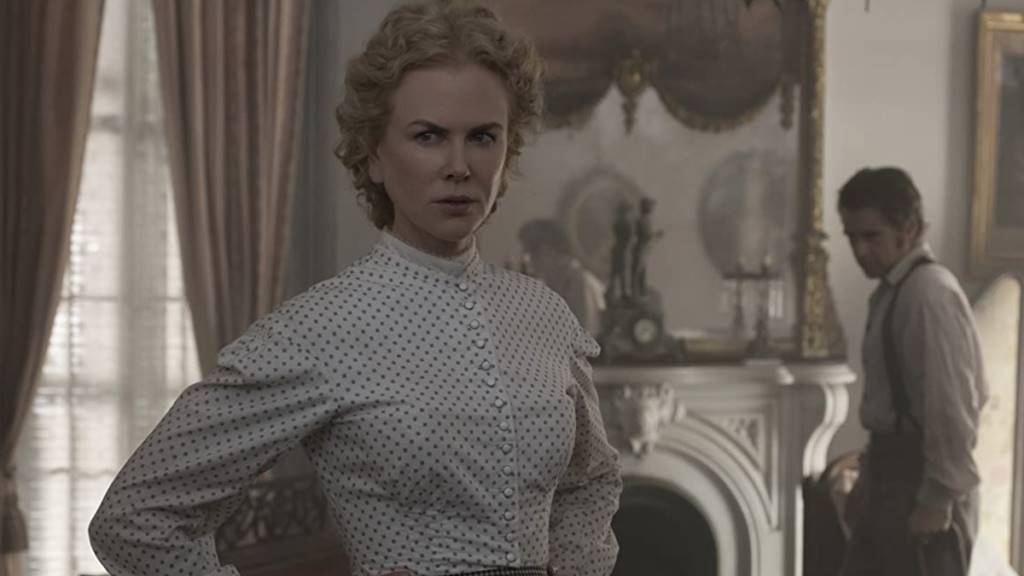 is Sofia Coppola's Cannes Film Festival darling from 2017 starring Kidman, Colin Farrell, Kristen Dunst, and Elle Fanning. Coppola was only the second woman in history to win the Best Director gold at Cannes for this one, over fifty years after Yuliya Solntseva did so in the 1960s.

The film depicts a Civil War-era girls' school in the southern woods where only a handful of students remain under the instruction of Kidman's terrifying character. This boiling hot cup of Southern Gothic soup is violent, tragic, and absolutely dreamy. Kidman is at her most frightening here, her tiger-eyes aflame with sadistic nuance from beginning to end. A true mood.
THE KILLING OF A SACRED DEER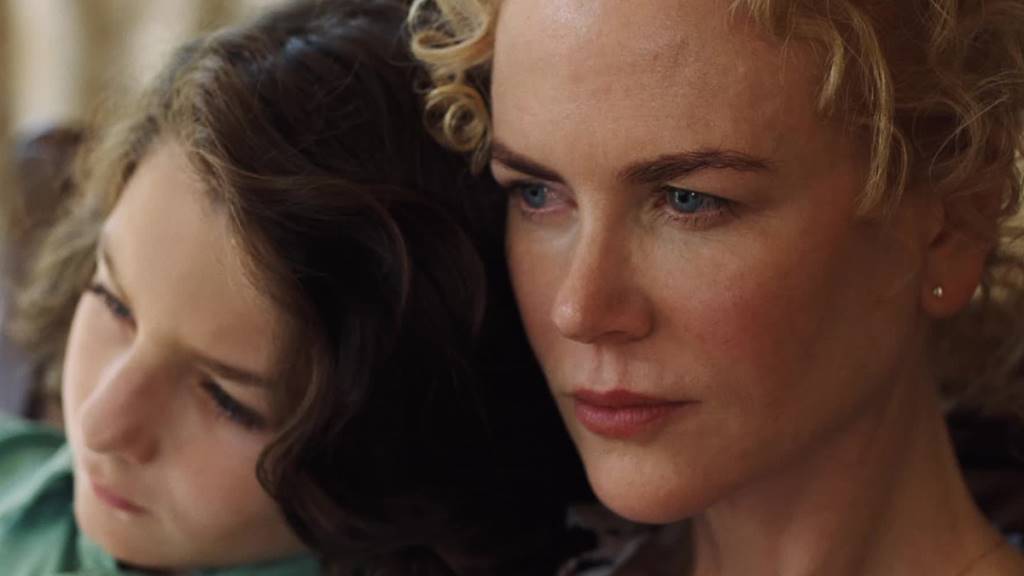 Yorgos Lanthimos directs horror. Everything this filmmaker makes is soaked with anxiety, dread, and that panicked feeling you get when you wake up from a nap on a plane.  r stars Colin Farrell (again), Kidman, and Barry Keoghan. This film is a shocking and absurdist take on the Greek Tragedy  .
When Farrael's character accidentally allows a man to die on his operating table, the son of the deceased demands supernatural retribution. Things spiral out of control pretty quickly into a chaotic and relentlessly dark 121-minute running time. Nicole Kidman takes a supporting role in this project. But she still manages to make us squirm in our chairs as she debates which of her children should be the one sacrificed in her place. Her logic? They can make just more of them, of course.
BIRTH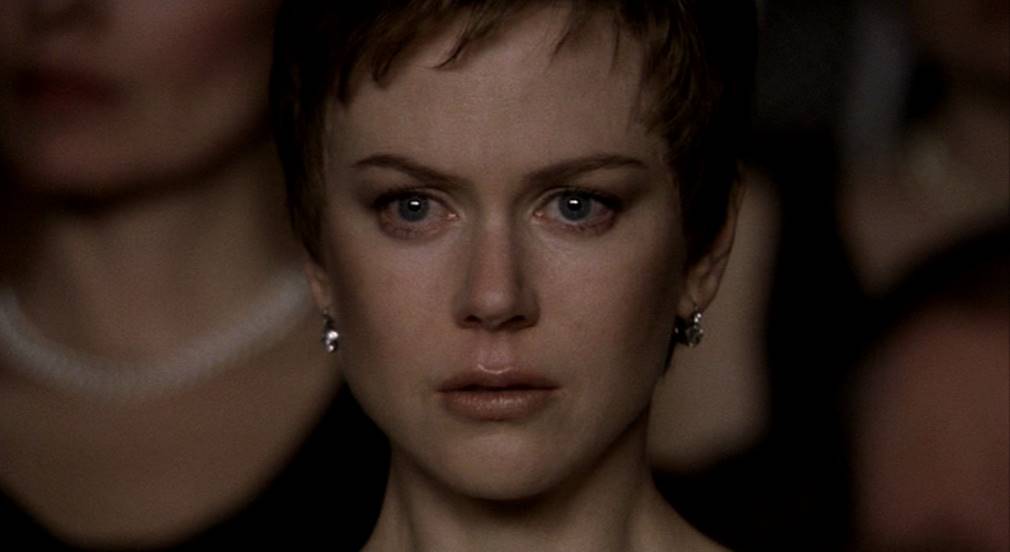 Appearing out of nowhere in 2004,   is the strange creative lovechild of director Jonathan Glazer ( ) and French screenwriter Jean-Claude Carrière. The film stars Kidman, Lauren Bacall, Danny Huston, Anne Heche, and Cameron Bright. It's within's arthouse audacity that Kidman is able to quite possibly deliver the best performance of her career.
In  , Kidman's character suffers the unexpected loss of her fiance Sean to a sudden heart attack. A year later, a ten-year-old boy (Bright) who claims to be the reincarnated spirit of her dead lover pays her a visit. Kidman's new fiance is nonplussed by Sean's visitation, and eventually, all sense of reality, love, and grief begin to lose focus. During her , Kidman lists  as her favorite performance. She's downright chilling in this one. 
THE OTHERS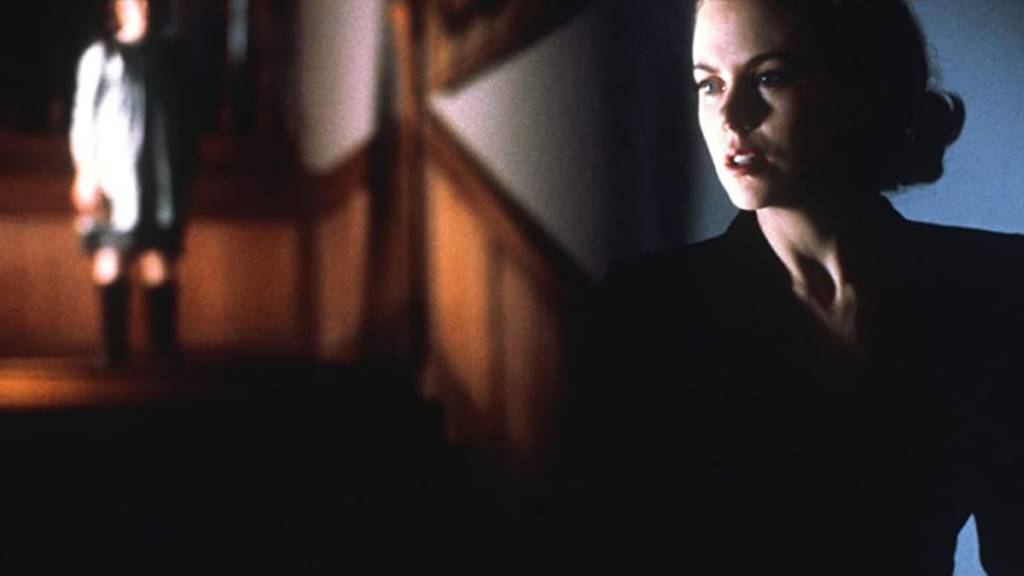 I debated adding  to this list, as Nicole Kidman is more terrified in this one than she is terrifying. However, I'd be unable to… live with myself… without noting Nicole's greatest actual horror film. Written and directed by Alejandro Amenábar,was a critical and commercial smash, earning $200 million against a $17 million budget. It even won the BAFTA for original screenplay, an unheard-of achievement for a horror film. 
is a gothic cornucopia about a young mother caring for her two children in the aftermath of World War Two. Kidman's Grace does her best to tend for her creepy offspring who both suffer from an undisclosed ailment causing them photosensitivity issues. The twist ending to   is one for the books, and Nicole is as spooky and magnetic as ever. 
NINE PERFECT STRANGERS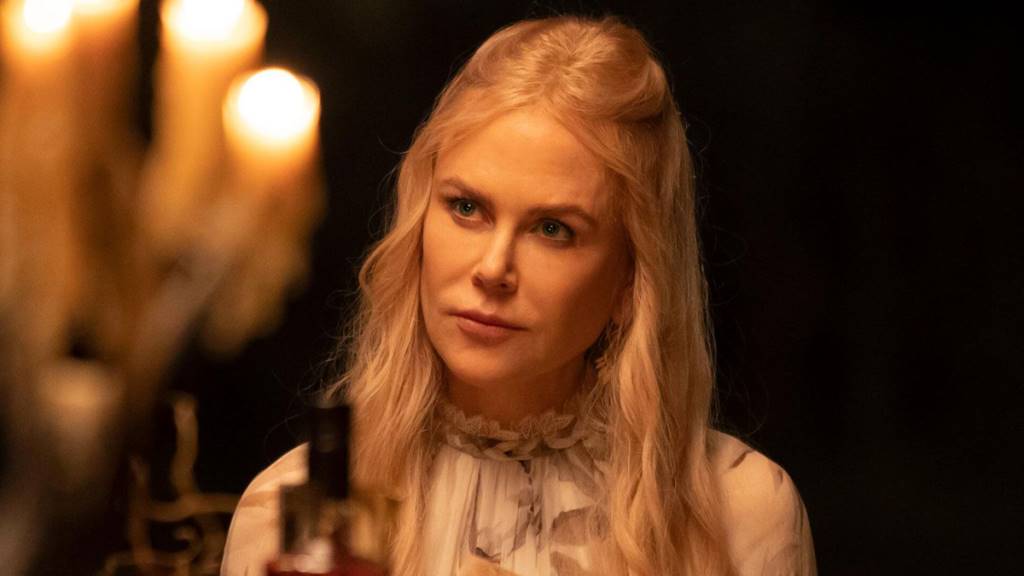 is David E. Kelley's 2021 Hulu miniseries starring literally everyone working in Hollywood. The series is based on the novel of the same name by Liane Moriarty (). The series is basically a  creative reunion.

Kidman's Masha Dmitrichenko is the founder of Tranquillum House, a wellness resort where she has her patients dig their own graves and consume strange drug concoctions. All in the name of healing, right? Masha is a terrifying character, with mystery, desire, and bizarre wigs to spare. The accent work here is strange but I'm not mad. That doesn't mean you can't be.  just wrapped up on Sept. 22nd, so I won't ruin it. But, girl…
DEAD CALM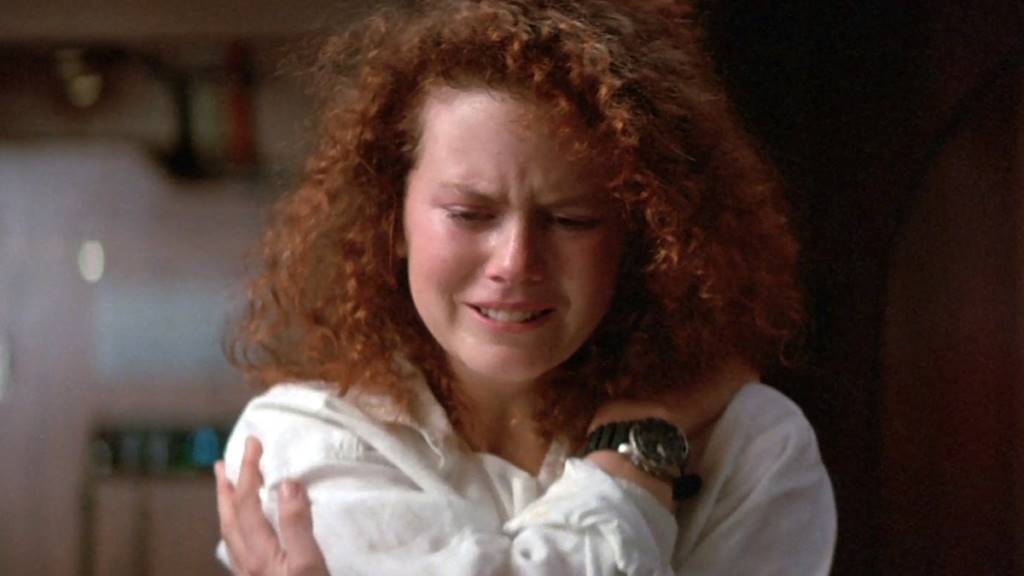 is a horror film that was able to accomplish something Orsen Welles never could. In 1989 this little Australian thriller starring Sam Neill, Kidman and Billy Zane came out swinging. Based on the novel of the same name by Charles Williams,  was a passion project for Welles who was never able to get his version,  , onto land. 
This intense three-hander sees a couple take some time at sea after suffering the loss of their son. The couple is then forced to save a man whose own boat has mysteriously sunk, taking him aboard their small vessel. In true Billy Zane fashion, he turns out to be a real bad dude, leaving the married couple forced to fight for their lives. Nicole's fear is palpable and realistic, earning her mainstream Hollywood fame after its release. 
PADDINGTON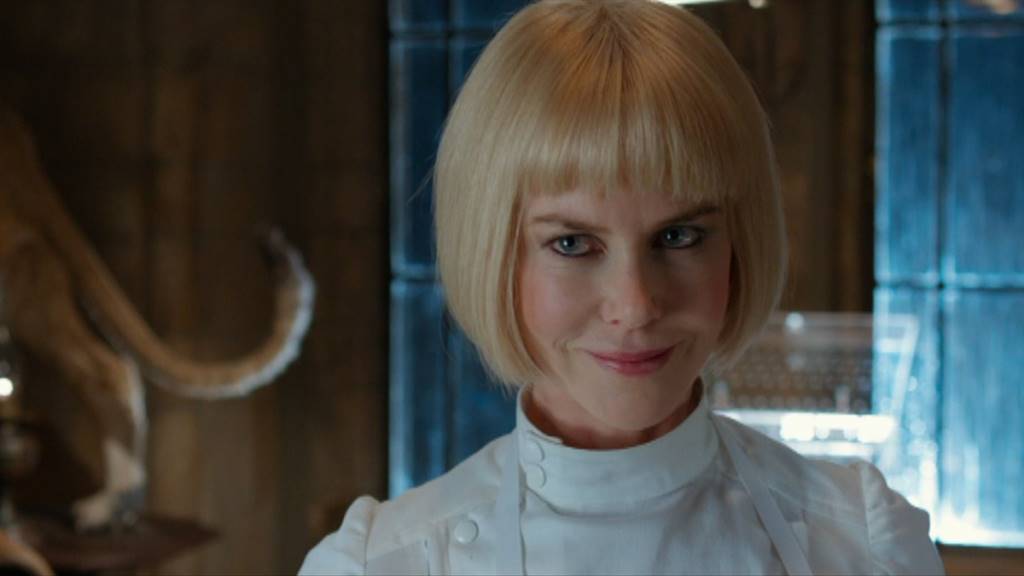 Likely the most frightening film on this list was saved for last.  is an iconic 2014 adaptation of the picture books by Michael Bond. This live-action iteration features Sally Hawkins, Jim Broadbent, Ben Winshaw and of course Nicole Kidman.
Kidman's character Millicent Clyde (about as evil of a name as it gets) is a terrifying museum taxidermist who takes sadistic pleasure in murdering and stuffing exotic animals. So, of course, when she discovers Paddington—a magical talking mini bear—she  to get her claws on him. And the hunt begins. It's likely one of the most frightening roles she's ever played; she literally spends the entire film stalking and attempting to murder Paddington.