Amazing! Darci Lynne Talks And Sings With Her Puppets By Her Way Into The Heart Of America!
Thirteen-year-old Darci Lynne Farmer is not the typical celebrity, nor is she the typical eighth-grader.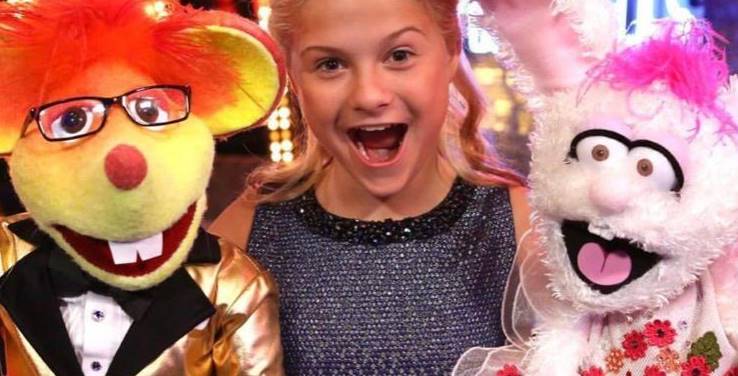 Darci Lynne, as she prefers to be known, was the 2017 winner of "America's Got Talent," the youngest person to ever win the title. She wowed judges and America with her sensational ventriloquism talent. Doubters can check out her videos online. Do that, and the rest of us will meet you on the believers' side.
The ventriloquist/singer will make her Frederick debut at The Great Frederick Fair on Friday as she brings her character friends to the grandstand stage. The family-friendly Darci Lynne and Friends show starts at 7:30 p.m. Tickets are $25 to $45. Also performing will be the Nashville-based family band, Pelican212 (pronounced Pelican two one two). The group features 12-year-old trumpet playing identical twins Max and Kolbe, along with their siblings, Angelle, Marie, Giovanni, Mollie and their oldest sister, Katie. Pelican212 has also appeared on "America's Got Talent."
"They open for me," said Darci Lynne during a recent early morning phone interview while she was on her way to the public school she attends. "They play different kinds of music. Then I come out. I'll have all four friends with me."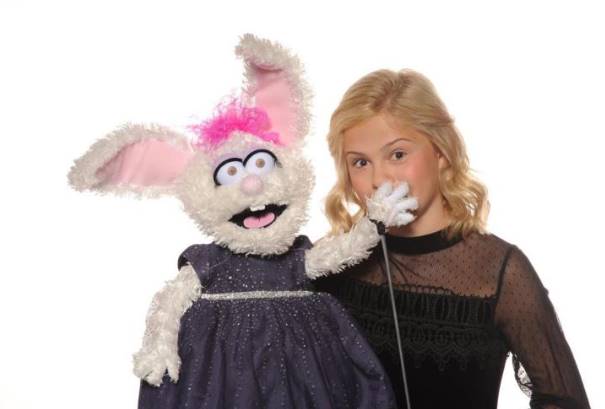 Those friends are puppets Petunia, the divaesque rabbit; Oscar the Mouse, a rather shy fellow; the yodeling Katie the Cowgirl; and the feisty Edna Doorknocker.
"Oscar is really timid," Darci Lynne said of her character. "He can't talk to girls. It's kind of his thing."
Darci Lynne understands shyness. As a young ... or, well, younger ... girl, at about age 6, she was very shy. And she loved to sing. So, her mother entered Darci Lynne in pageants — "not the glitzy pageants," she said, but those where she could win scholarship money based on her talent, which was singing.
The Oklahoma native lives with her parents and three brothers. Her mother thought pageants would be a good way for Darci Lynne "to meet other girls, interact with the judges and learn to make eye contact, and get used to being around people," Darci Lynne said.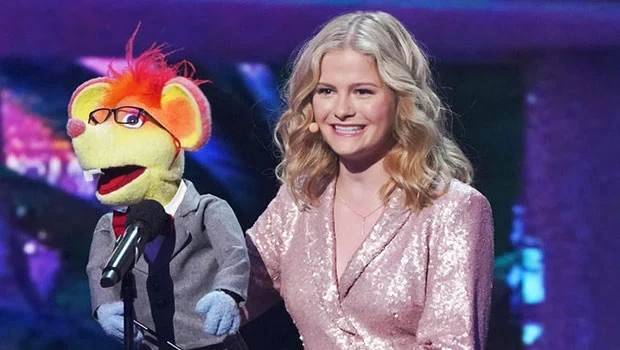 At one of the pageants, she won her age group. So did her pageant friend, Laryssa Bonacquisti, a young teen. All of the age group winners took trips together and the two became fast friends. Laryssa's talent was ventriloquism, and Darcy was intrigued by it.
"I asked her lots of questions. I probably was so annoying to her," Darci Lynne said. "I took the tips and pointers and practiced them while looking in the bathroom mirror."
Not only does she have her puppets talk, but they also sing, through the "magic" of ventriloquism. And that's part of the AGT winner's wow-factor.
'Just don't call them dolls'
Darci Lynne currently has four puppets in her show, but she also has a few creative ideas for new characters in the development stage. She declined to share a glimpse of who those characters may be.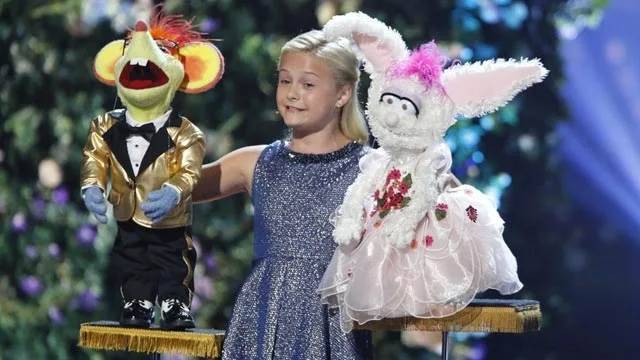 Feisty Edna Doorknocker is a puppet she found at a ventriloquists' convention.
"They had two rooms with puppet dealers. She was sitting on a table and I thought she looked amazing," Darci Lynne said. "I started thinking of a number of things I could do with her and how to do them. I came up with a voice five minutes later. It was an immediate connection."
That's how Edna came to be, but it doesn't happen that way with every character.
"Sometimes in the shower, getting ready, I just think of a character out of the blue," she said. "I get an actual physical puppet that fits the idea."
She works with a coach in developing her characters and skits — fellow Oklahoman and professional ventriloquist Gary Owen.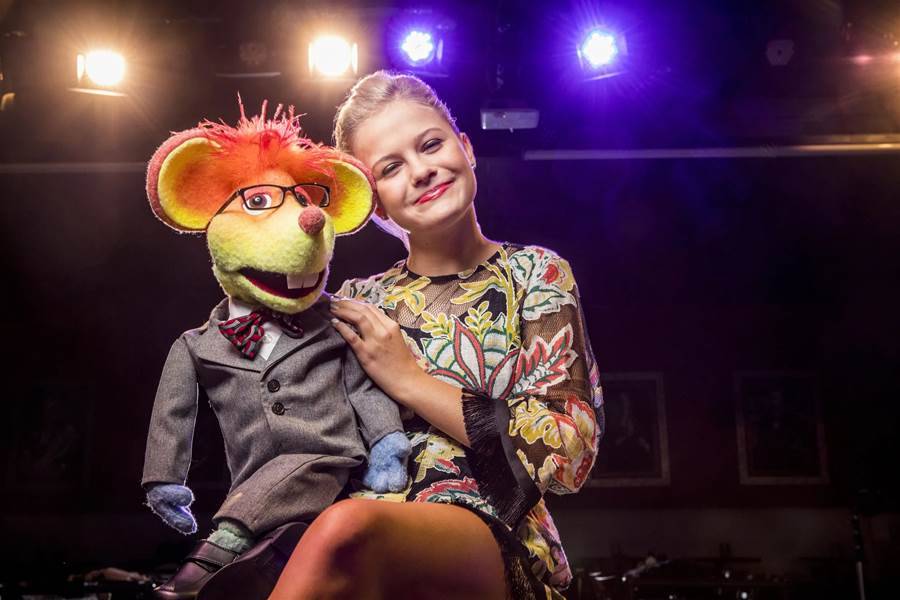 "I don't do it by myself," she said. "My parents will throw out ideas. My mom will come up with songs."
On "AGT," she had Edna sing "Natural Woman" to judge Simon Cowell. Timid Oscar couldn't find the courage to talk to judge Mel B, but could sing "Who's Lovin' You" (a Jackson 5 song) and dedicated it to her. And Petunia belted the bluesy "Summertime." All courtesy of Darci Lynne's vocals.
When asked what she finds most challenging about what she does, Darci Lynne said, "All of it! People on social media really want to see my brain activity while I do a song, manipulating the puppet rods, keeping my mouth closed, reacting to my puppet and having the puppet reacting to me."
It doesn't matter to her if you call her puppets friends, puppets or characters, "just don't call them dolls," said Darci Lynne, who turns 14 in October.
At home, her puppets are kept in their own suitcases.
"I don't like having them out in my bedroom," she said. "I can't go to sleep if they are just sitting there looking at me. Even for me it's a little creepy."
Darci Lynne does shows about two weekends a month and, generally, will only miss about four days of school a month. She still finds time to attend school events, like the recent opening football game of her school's team. They won, by the way.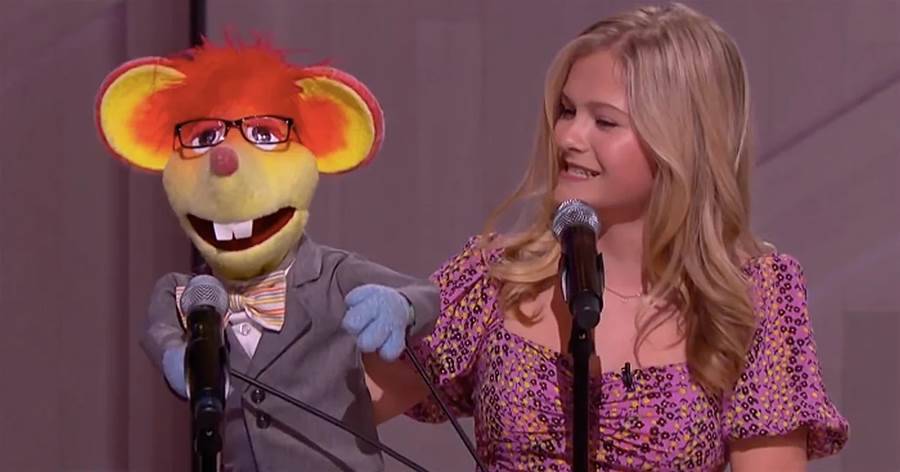 While she's quite happy with ventriloquism, Darci Lynne said she "would love to sing by myself" and make a record, in the pop or country genres.
"I would love to act as well in a movie or TV series," she said.
And that shyness?
"I think I'm over it," she said. "When I go out on stage I'm really not nervous anymore, unless it's on television."