'Hometown Christmas': Darci Lynne Farmer teams with Toby Keith for filming on her first holiday TV special
In the 15 months since winning "America's Got Talent," Darci Lynne Farmer has played theaters across the country on her first national tour, made her debut at the Grand Ole Opry in Nashville, Tennessee, and returned as a guest performer the show that made her famous.
"I guess just being more known is the biggest change, getting noticed in public and having a lot of followers on Instagram and things like that. Just a crazy new life," the Deer Creek Middle School eighth-grader told The Oklahoman.
"Even though I'm in this big, crazy business, I'm still just myself. I still celebrate Christmas; I still live at home."

The 14-year-old singer and ventriloquist has added some new activities to this holiday season: Filming in California, New York and Oklahoma City on her television special "Darci Lynne: My Hometown Christmas," premiering at 8 p.m. Tuesday on NBC.
"It's my first-ever Christmas special, and it's crazy that I get to do it," Darci said after filming a segment in OKC at the Toby Keith Foundation's OK Kids Korral.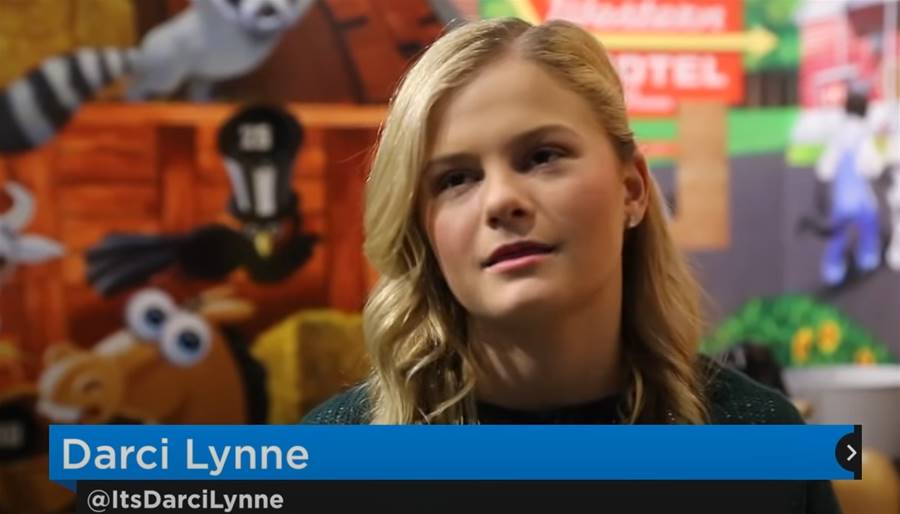 "I wanted to show I still celebrate Christmas just like any other kid, in my hometown, with family traditions … and spending time with my family."
Behind the scenes
Cozied up to the fireplace between two towering Christmas trees, Toby Keith and his band and Darci Lynne with her puppet pal Petunia are crooning a countrified version of "Rudolph the Red-Nosed Reindeer," with about two dozen parents and children clapping and singing along.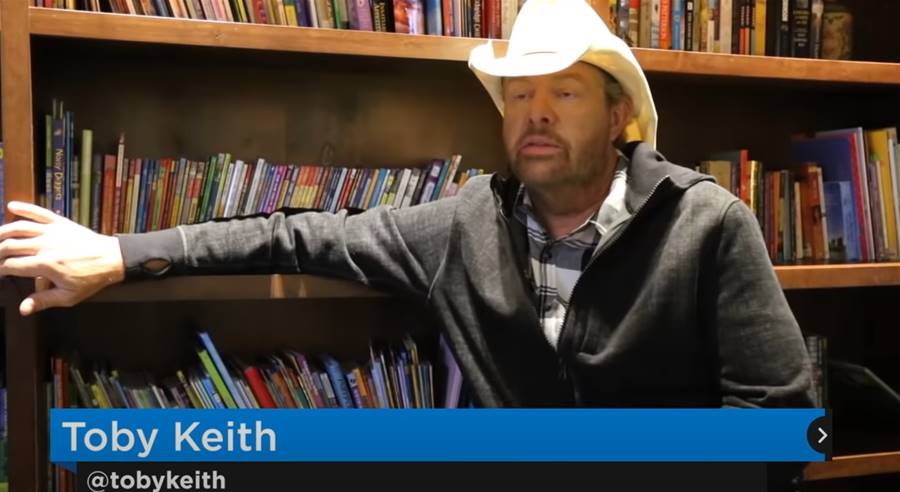 When Keith yodels out a big finish, an expectant hush falls over the group.
"Cut. All right," calls director Michael Simon, setting various people in motion.
Cameramen move their equipment, while parents tend to fidgety children. A production assistant checks a cellphone photo to ensure that each wandering youngster returns to the same spot in front of the decked-out fireplace in the foyer of the OK Kids Korral, a no-cost home-away-from-home for pediatric cancer patients seeking treatment at OU Medical Center.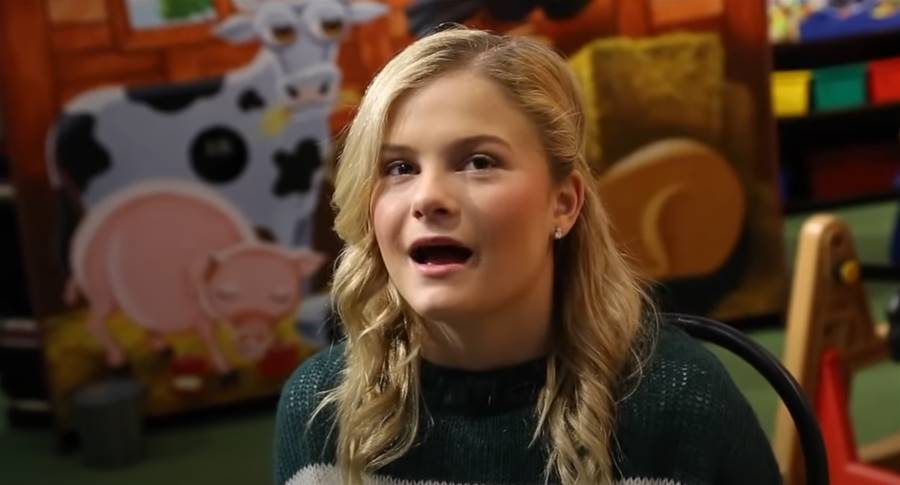 "And action," Simon calls again, cueing more banter between the country music star and the singing ventriloquist.
It isn't Darci Lynne's first time at the OK Kids Korral. A few months ago, one of her father's friends suggested she stop by and perform for the families staying there.
"It was really, really fun, and we just thought doing the Christmas special it'd be so much fun to come here and film with Toby Keith," she said. "It really worked out."
Along with the sing-along on "Rudolph," Keith and his band performed an a cappella version of his original holiday song "Hot Rod Sleigh."
"They called us and I was like, 'absolutely,' and then I found out afterward that she had already been coming here and performing on her own," Keith said. "So, the beauty of her is she didn't do this because she got a TV special. … I'm really proud for her, and she's really good at what she does, too. She handles everything really well for her age."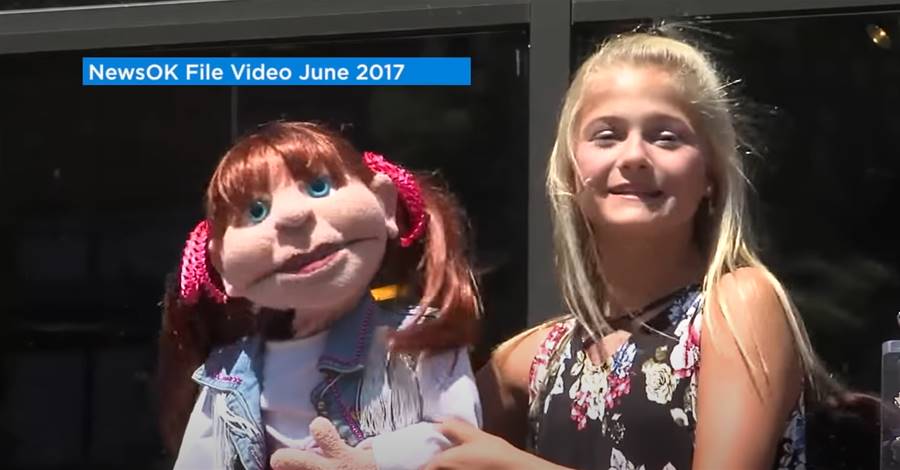 Star-studded lineup
Darci Lynne sang a duet for the special with another native Oklahoman, Tony Award winner Kristin Chenoweth, and after performing on Pentatonix's 2017 Christmas special, the Grammy-winning vocal group returned the favor. Country singer Hunter Hayes, violinist Lindsey Stirling and "America's Got Talent" judges Simon Cowell, Howie Mandel, Heidi Klum and Mel B also are featured, along with Darci's puppet pals Petunia, Oscar, Edna and Katie.
"I'm definitely going to have all four of my friends there. And I'm going to perform just me – you know, sing with my mouth open a little bit," Darci said with a laugh.
The teenager filmed a segment with her human friends, too.
"It was really fun just to kind of show how I hang out with them and how important they are to me during Christmas and how we celebrate," she said.
"I go to California and to New York, and it's not like the people are really mean. It's just not the same. It's more a slower pace here. ... It's just, it's home. It's where I've grown up. I think it just makes it so special doing it and filming here."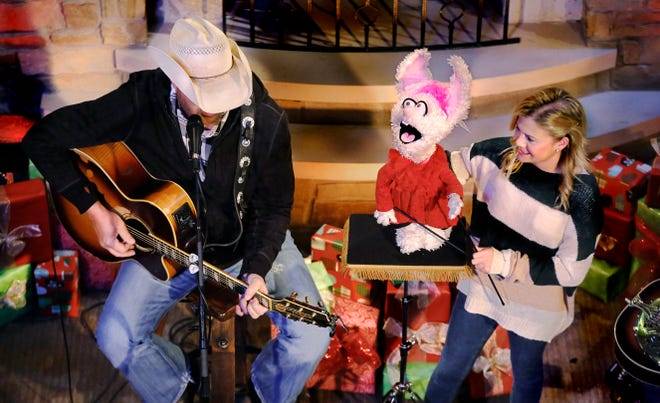 Making a family-themed special meant including her parents and three brothers as well as taping at Church of the Servant, her "home away from home." Before they open presents on Christmas morning, she said her family always reads the story of Jesus' birth, so she was happy to put a focus on her faith.
"And we always go to downtown Oklahoma City to look at all the Christmas lights that have been put up. ... We go to the Christmas Eve service at church, and we always beg my parents to open a present — just one present — on Christmas Eve," she said. "We get them to cave. We work together."
If you want to watch this video, please click