Baking | Cranberry scones are so delicious! A must do for newbies
👩‍🍳Recipe:
60g butter20 grams of zero-calorie sugar200g low gluten flour2 grams of salt5 grams of baking powderPure milk 80gone egg50g dried cranberries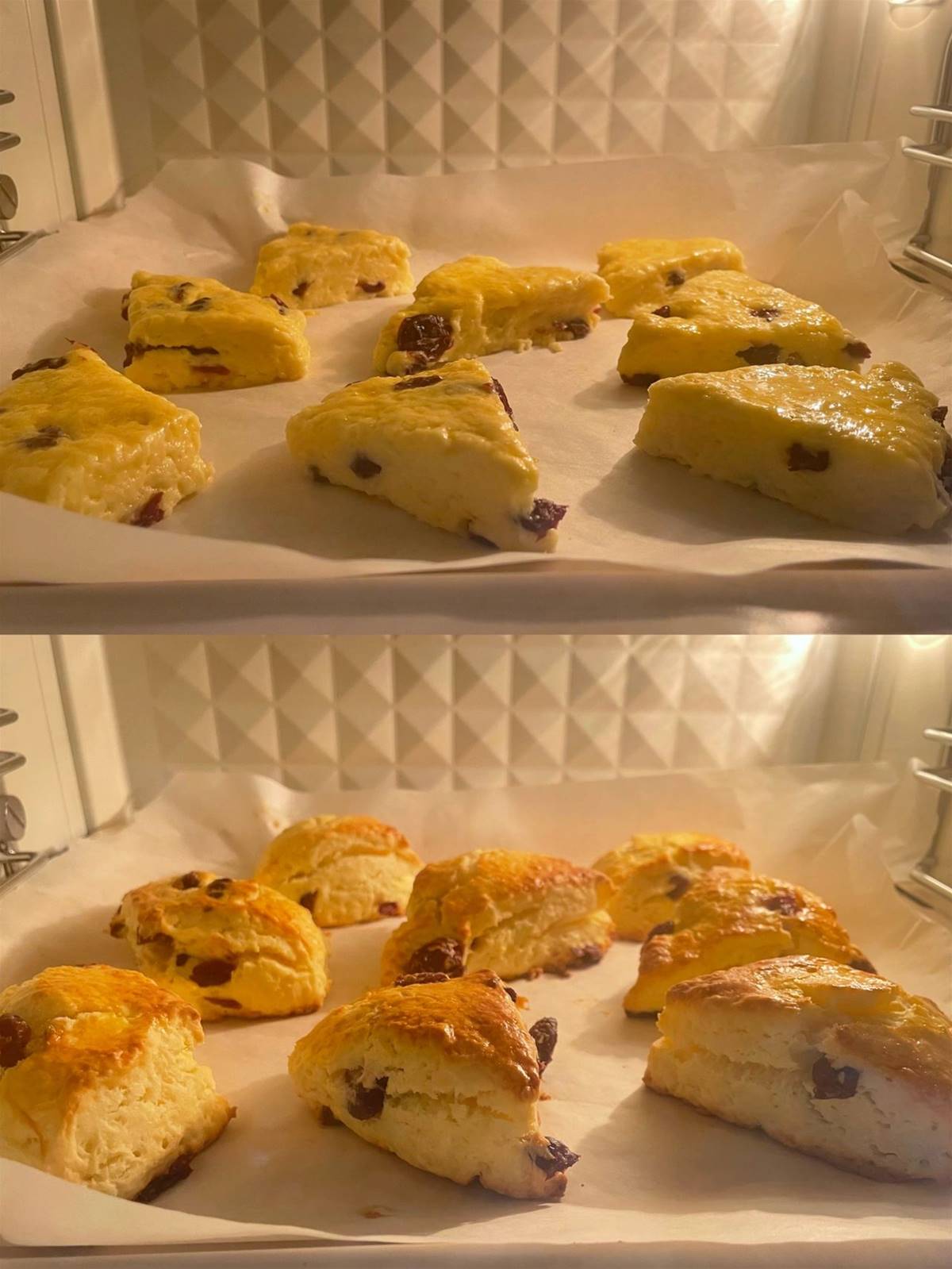 👩‍🍳Specific steps:
1. Mix low-gluten flour➕softened butter➕zero-calorie sugar➕salt➕baking powder evenly, and use your hands to mix evenly into granules.
2. Milk➕egg, mix evenly. Add appropriate amount and mix evenly, add in three times to avoid being too thin. Not all can be used up. Add cranberries and mix well.
3. Shape into a round shape, refrigerate for 40 minutes, take out and cut into pieces, brush the surface with egg yolk liquid, line a baking sheet with oiled paper, and preheat the oven to 190 degrees for 25 minutes.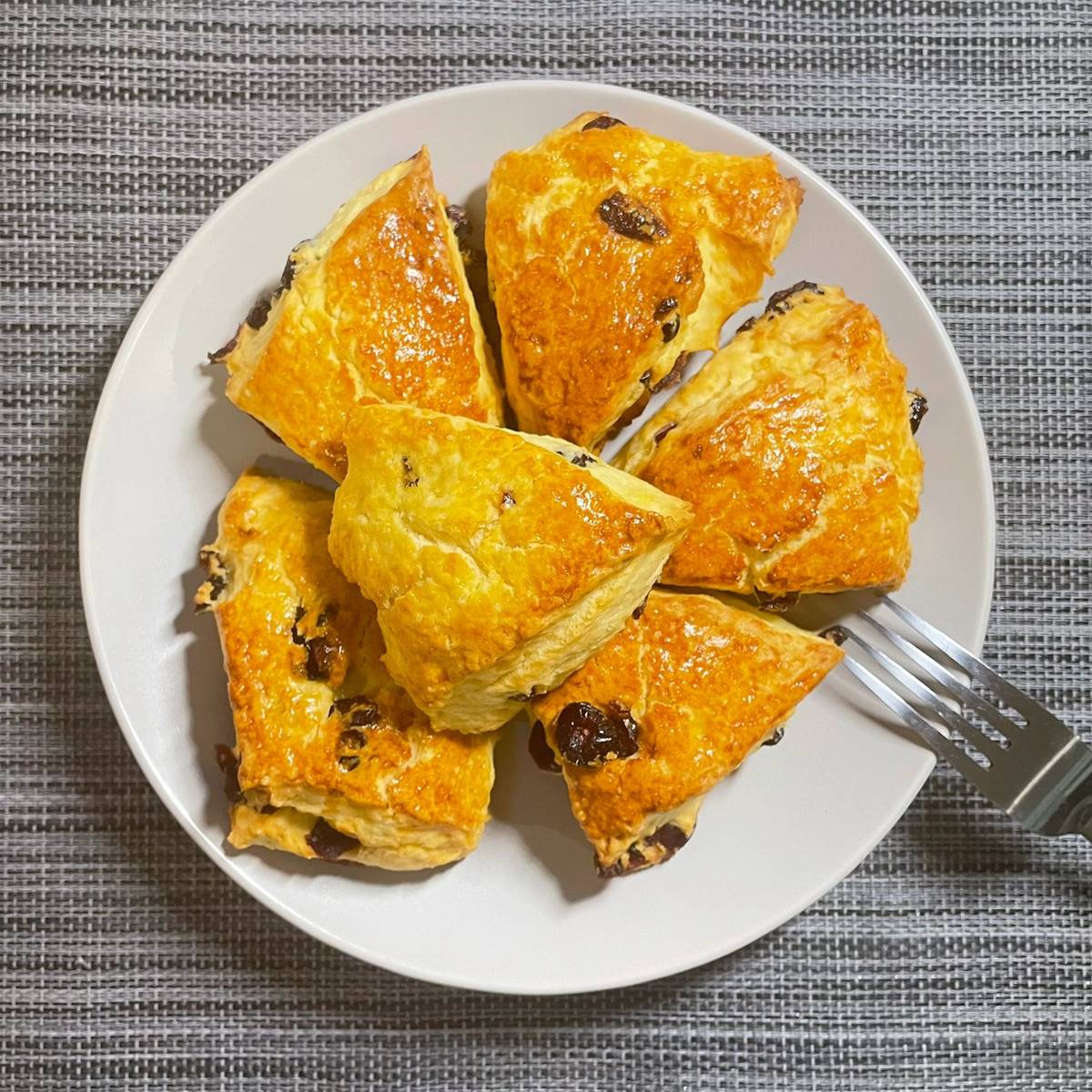 👩‍🍳Tips:1. The egg milk liquid must be poured in in batches! ! !Stir and mix, and you'll be successful~ super easy! Leave it at room temperature for three days, and it's really suitable as an afternoon tea dessert! Crispy on the outside and soft on the inside➕Sour and sweet dried cranberries, this combination is really good, delicious! Get started and get started!