It is recommended that girls usually read more, accumulate more, roughly classify their own clothing styles, and have an overall grasp of the matching of clothes, so that they will not be in a hurry to match clothes every day, and finally match them. It may not be satisfactory yet.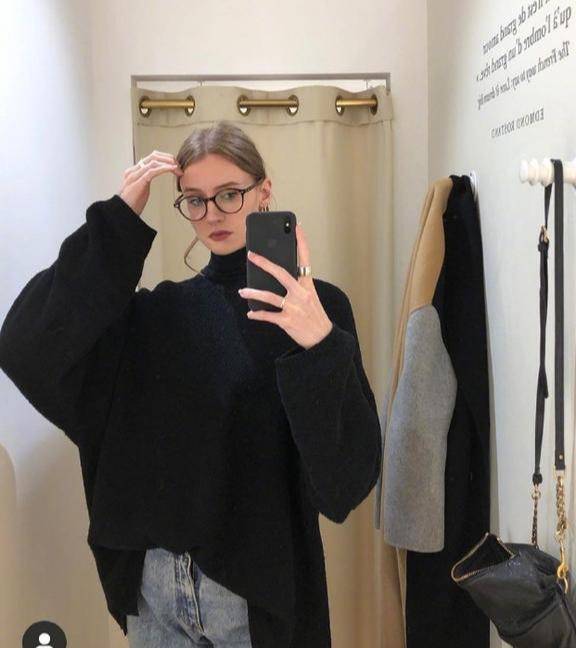 So, today, I would like to recommend to you a 7-day unique outfit from a fashion blogger. The style is simple and more European and American. You can use it when you go to work or go shopping.
on Mondaysuit skirt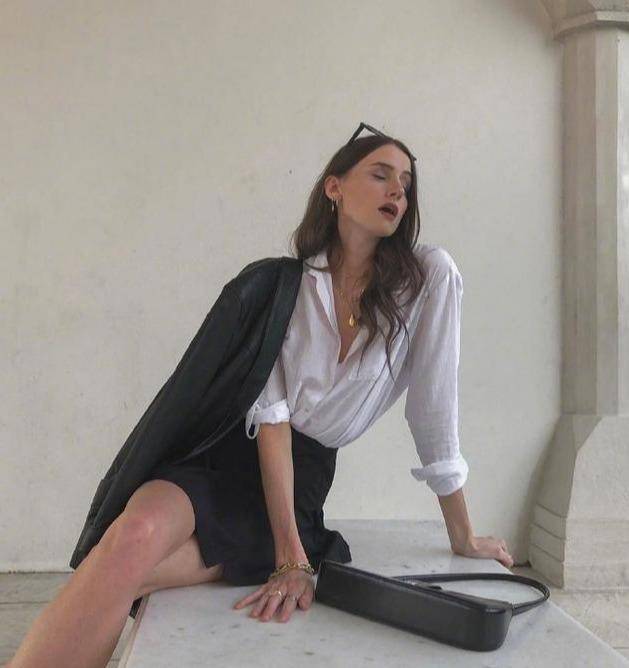 Monday is a more serious and formal day, so you need to be more conservative and formal in your outfit. A suit and skirt can not only enhance the temperament of a working person, but also won't be as boring as trousers.
The drape and luster of the silk shirt add a high-end feel to the suit skirt.
TuesdayWhite shirt + white trousers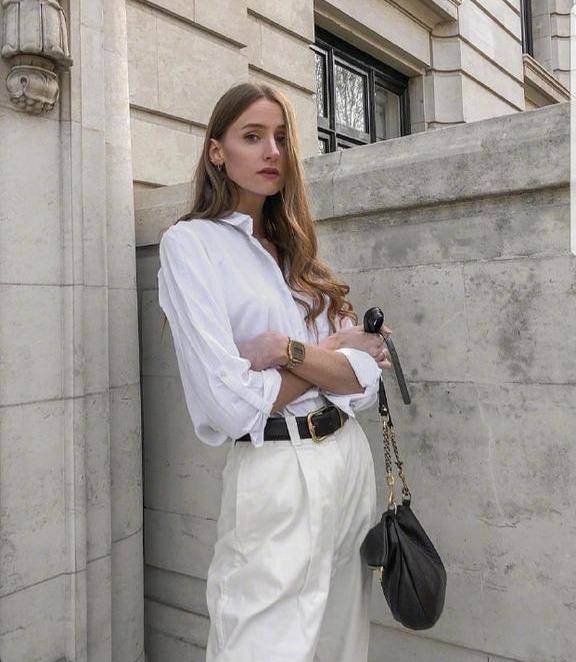 On Tuesday, you can take off your black suit, wear only the white shirt underneath, and replace the suit skirt with white trousers. This smooth white color will give you a sense of luxury and make you a capable and professional workplace expert.
And it's just a relatively minor change, so you don't have to worry about washing the white shirt after only wearing it for one day.
Wednesdaysuit shorts suit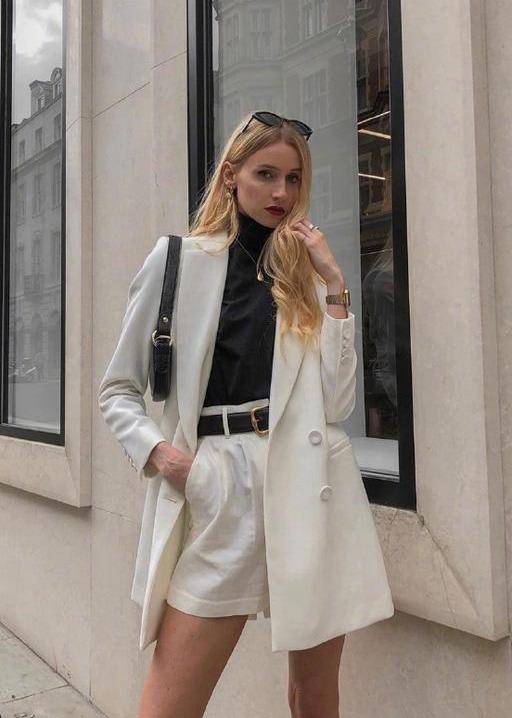 Suits in the workplace can really be put to good use, because suits have a higher appearance rate, but many girls just wear them as work clothes and do not make suits play a more fashionable role.
This year, don't miss the suit with shorts. The overall shape is more contoured, so it is more tolerant to body shapes, and fat girls can also control it well. It looks very powerful and fashionable.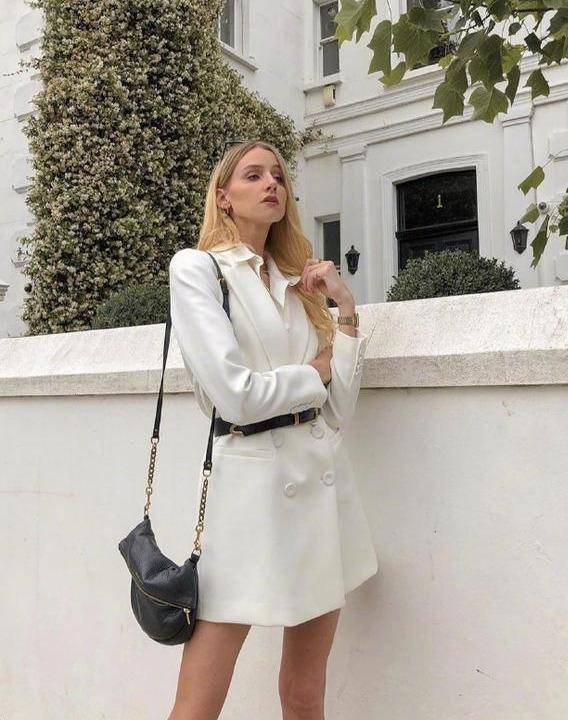 Thursdaysuit skirtYou can choose a slightly longer suit skirt and wear it directly. It has a sense of fashion and saves you the trouble of matching. White is still the best choice, you can't go wrong, and it has a sense of luxury.
The double-breasted suit has a bit of a windbreaker feel, but with the added sophistication of a suit, it looks both formal and cool.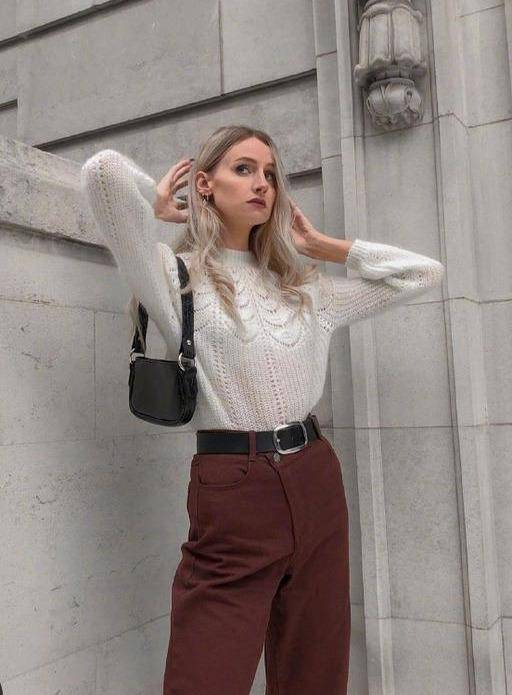 FridaySweater + wide leg pantsOn the last day of the working day, even my mood has become much more relaxed, so I might as well dress a little more gently at this time. Take off your tough-looking pieces and put on a warm and soft sweater. A short cardigan is best because it won't look too casual and procrastinating, and you still need to be capable in the workplace.
Wide-leg pants are also a must-have in the workplace because they have a strong aura, so for people in the workplace, girls should have a few pairs. Just match it with the color of the sweater.
Saturdayvest+trousers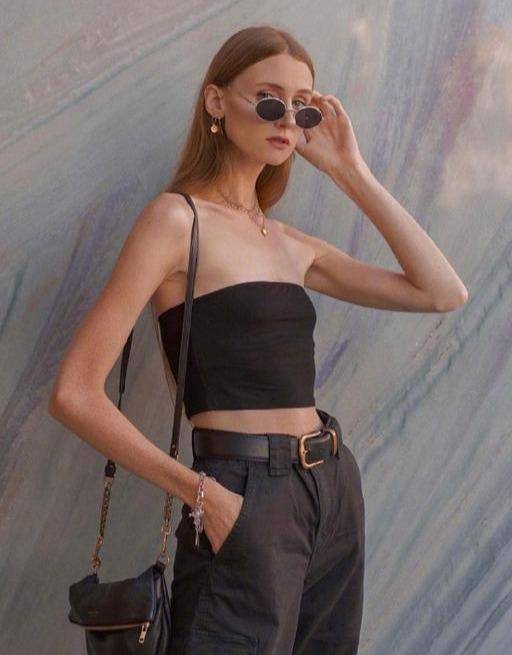 It's finally the day off. It's essential to go shopping and have a meal with some friends. It can relax you for the week. Naturally, you don't have to dress so rigidly. You can dress however you like.
If your figure is okay, then wear a short vest and trousers of the same color, and you will be the most handsome guy in the crowd no matter where you go.
Zhou TianWhite short sleeves + cropped pants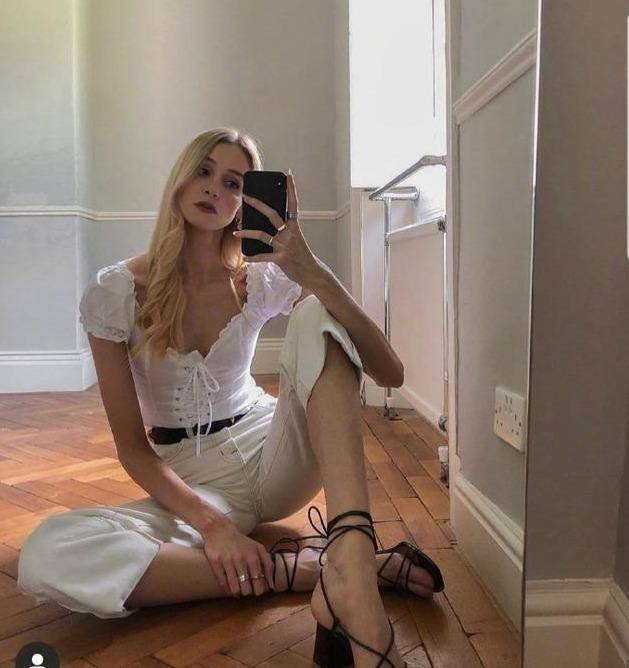 You've been busy for a week, why don't you have a date with your boyfriend? Of course you have to dress more modestly when going on a date with your boyfriend. Put on a white retro short-sleeved shirt to look more stylish and show off your good figure.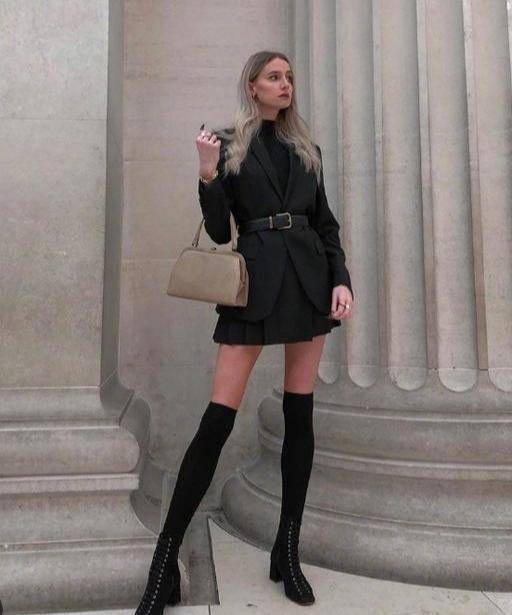 Pair the lower body with a pair of 7-point pants of the same color, which is simple and stylish. Pair it with a pair of black lace-up shoes to add a touch of elegance and girliness. The whole outfit has a girly feel without losing the gentle and feminine look.
Okay, everyone should think about it more and write down the dressing style that suits them. As time goes by, the dressing style will naturally become more and more tasteful!