'Pirates' Body Double Recalls Why Johnny Depp Got 'Extremely Angry' Over 1 Stunt
Tony Angelotti is a renowned stunt performer who has worked on several high-profile projects, including the  films. He served as 's body double in the movies and performed some of  most memorable stunts in the series. However, according to Angelotti, there was one stunt he did that left Depp "extremely angry." 
Tony Angelotti served as Johnny Depp's body double in 3 'Pirates of the Caribbean' movies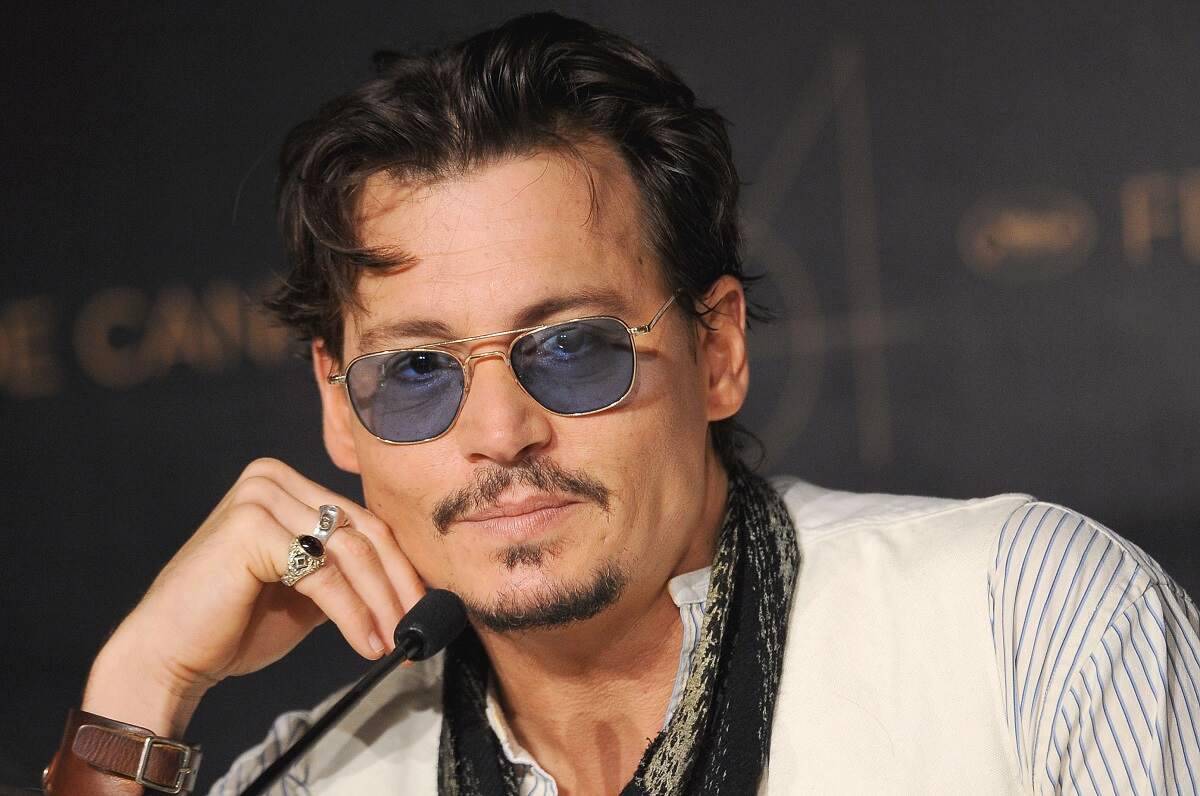 Angelotti is a skilled stunt performer who served as Depp's body double for three , including , , and   He's also worked on several other hit projects.  
Angelotti sustained a serious injury on the set of his second  movie While filming a yoyo stunt, he accidentally fell into a spinning freefall that ripped his pelvis apart. 
The injury, and subsequent surgeries, left the stuntman with Post Traumatic Stress Disorder. When he returned to film the third movie, he only did lighter stunts. These days, Angelotti works as a stunt coordinator and performs mild stunts when needed.
"I do still do training, I'll do choreography, I do a lot of sword choreography," he said in an interview with . "I work on the Conan O'Brien show when they have sketches, where there are some stunts in the sketches, I'm obviously still keeping busy but not obviously like I used to be."
"I'm still very thankful for all the opportunities that I had during the height of my career and the opportunities that I still have," Angelotti added. "It's still good."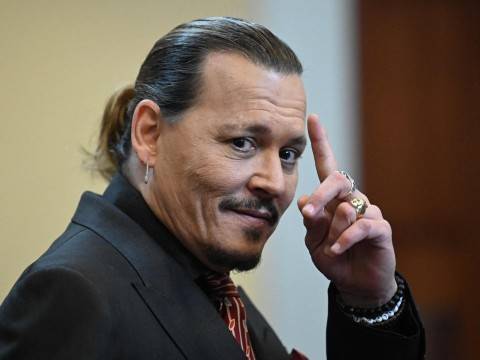 Tony Angelotti recalls 'Pirates of the Caribbean' stunt that made Johnny Depp 'extremely angry'
Angelotti's work as a stunt performer has not come without challenges and injuries. And in his chat with Metro.co.uk, he recalled how one stunt scene he filmed with  sent Depp into a fury. 
"I do remember one time where I saw him extremely angry," Angelotti recalled. "And it was when we were filming the blacksmith forge fight, and I was fighting Orlando Bloom, and Johnny's sitting over by the camera watching, and Orlando – the fights, they'll get really intense and fast."
The stunt performer continued. "And Orlando I think got lost at one point, and went to another direction," he continued. "And I ducked back and the tip of his blade caught right near my eyebrow. I was okay, it was literally like a nick. A hair closer would have left at a decent mark." 
The director dismissed it as a minor scratch. But the  star grew angry and insisted filming stop until Angelotti received medical care. 
"Johnny got up out of his chair, walked right over to this guy, and said, 'We're not doing a f****** thing until he gets looked at by the medic," Angelotti said. "You could have heard a pin drop on that set. 
Angelotti noted that while the cut was indeed just a nick, he felt grateful for Depp's concern. And he recalls that incident being "the rare occasion" that he saw him blow "a gasket." 
Johnny Depp and Tony Angelotti grew close while filming the 'Pirates of the Caribbean' films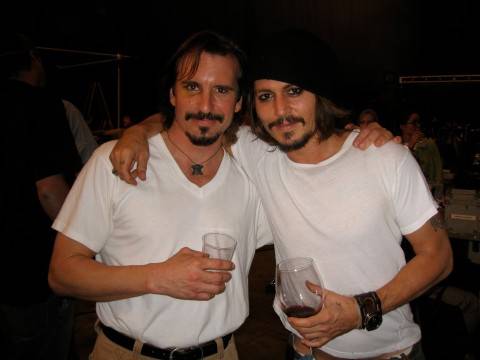 Over three  movies, Angelotti and Depp formed a close bond. The two became good friends, and Depp even commissioned and gifted the body double a Neil Lane replica of the Ring of Thieves. 
"I would have beautiful wine with him at the end of the night in his trailer, he would invite me in a couple times," Angelotti told Metro.co.uk. "I can remember having beautiful Bordeaux and just sort of recapping the day and just talking about the stunts and things to come."