Wonderful! Sofia Vergara Shows Off Ventriloquism Skills With Darci Lynne!
 showed off her ventriloquism skills and a wooden pal she called 'Mr. Grumpy' on Wednesday's quarterfinal results episode of .
It was the first time she'd unveiled the dummy for AGT, though he'd appeared as a plot point for her character Gloria Delgado-Pritchett on the show Modern Family, which ended in April.
'Hi Sofia!', Mr. Grumpy 'told' the Colombia actress, 48, as she sat with pro ventriloquist Darci Lynne, 15. 'I haven't seen you in a long time! You look beautiful. You look younger every day.'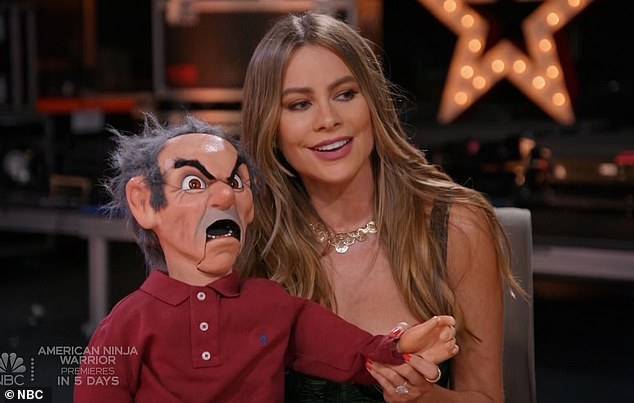 The elderly character looked exactly as he had on Modern Family with a red polo buttoned up to the neck, a shock of wild gray hair and an angry disposition.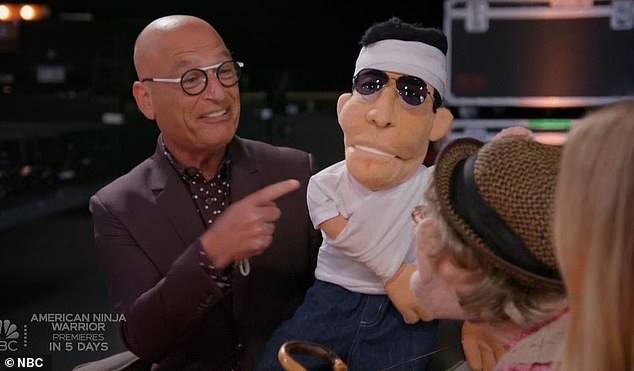 Darci, who'd won AGT season 12, politely watched Sofia move her lips to make him speak.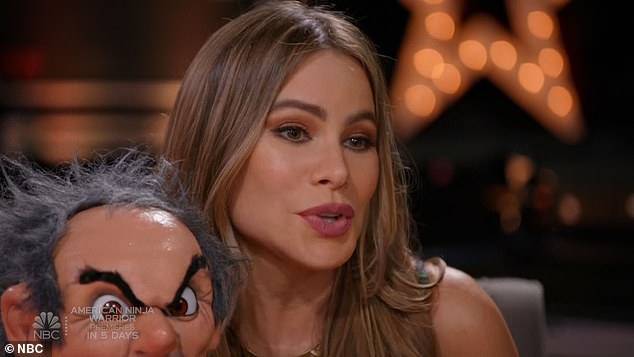 'How long have you been doing this?' the teenager asked her, as Sofia replied that it had been '11 years—can't you tell?'
TV star Ed O'Neill, 74, who played Sofia's husband on Modern Family, may have prompted her AGT turn with Mr. Grumpy, as he'd mentioned her ventriloquism skills earlier this season.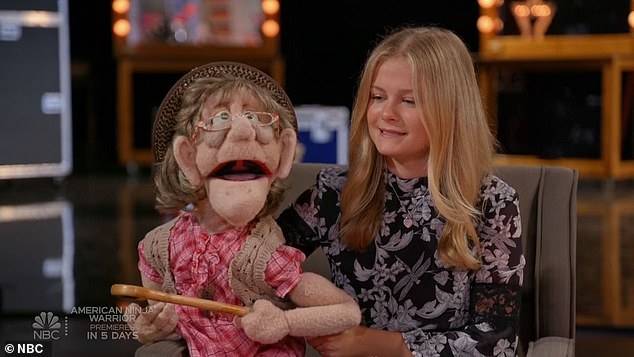 He remembered her work with the dummy as Gloria Delgado-Pritchett on their hit show, where her character claimed her beauty pageant talent was ventriloquism.
On AGT, Darci introduced her elderly puppet Edna to Mr. Grumpy, claiming they would get along well, but Sofia's dummy just insulted Edna, calling her 'old.'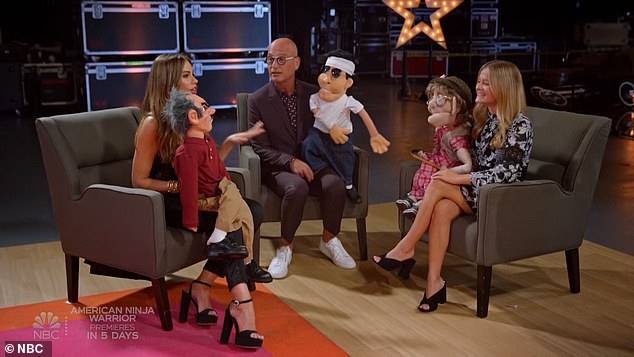 When Edna asked that AGT judge Simon Cowell, 60, help her with Mr. Grumpy, judge Howie Mandel, 64, showed up instead to accommodate her.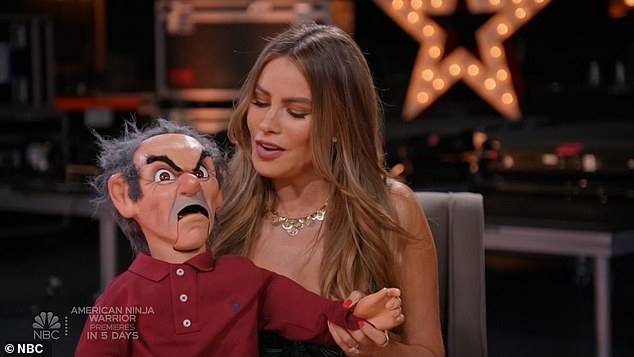 On his lap, he carried a puppet dressed to look exactly like Simon, with sunglasses, a white T-shirt and a sling around his arm, a sly nod to the judge's recent e-bike accident.
'Hello, darlings!' Howie-as-Simon said, in a bad British accent. 'Sofia, I don't like Edna, I love Edna!'
'Howie, you're moving your lips!' Sofia cried, to which Howie responded, 'What's great about the way that I do ventriloquism is that you cannot see the puppet's lips move at all!'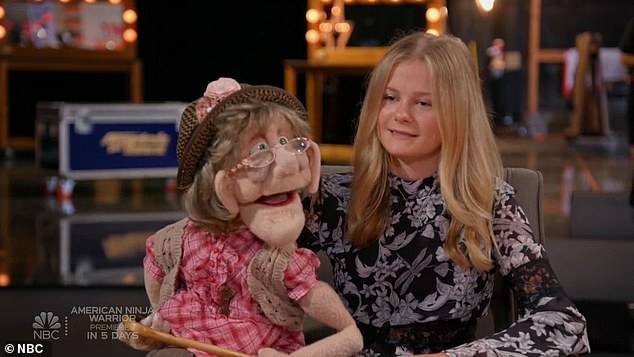 Sofia shooed him offstage, telling him she took this seriously and wanted to work with Darci.
As 'Simon' left, Edna looked after him longingly, and sang a few bars of Carole King's (You Make Me Feel Like) A Natural Woman.
'Bravo!' Sofia said, in Mr. Grumpy's voice, and Edna pointed out that her lips were moving.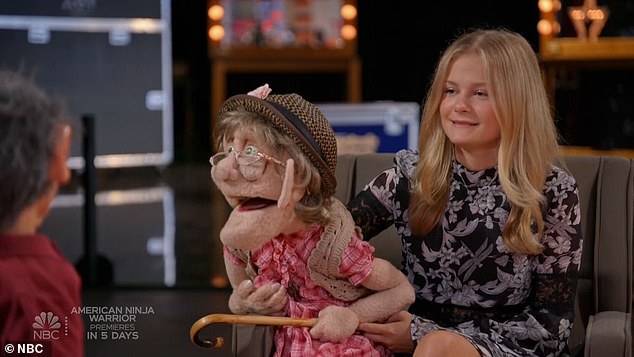 'It was me talking, right, it was Sofia talking!' Sofia protested. 'But he can sing too!'
Mr. Grumpy then launched into a cover of Lionel Richie's Hello.
'That… that…11 years, you said?' Edna asked.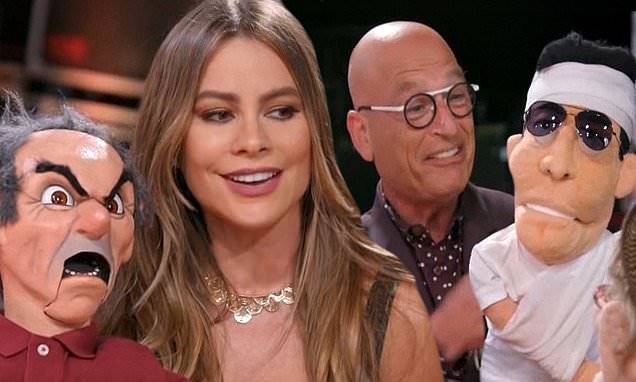 The one-hour show was the end of AGT's season 15 quarterfinals, and viewers learned which five acts of the 11 that performed Tuesday would be going to the semifinals.
The first contestant through was Kenadi Dodds, 15, a high school student from North Logan, Utah, who had played piano and sung an original song.
She earned a standing ovation from the judges, with Howie—who'd earned boos on Tuesday after saying her song 'didn't do it for me personally'—smiling as he stood.
 If you want to watch this video, please follow HERE