Soft cheese rind ingredients:
-Glutinous rice flour 120g
-Corn starch 30g
-40g white sugar
-Milk 180g
-10g butter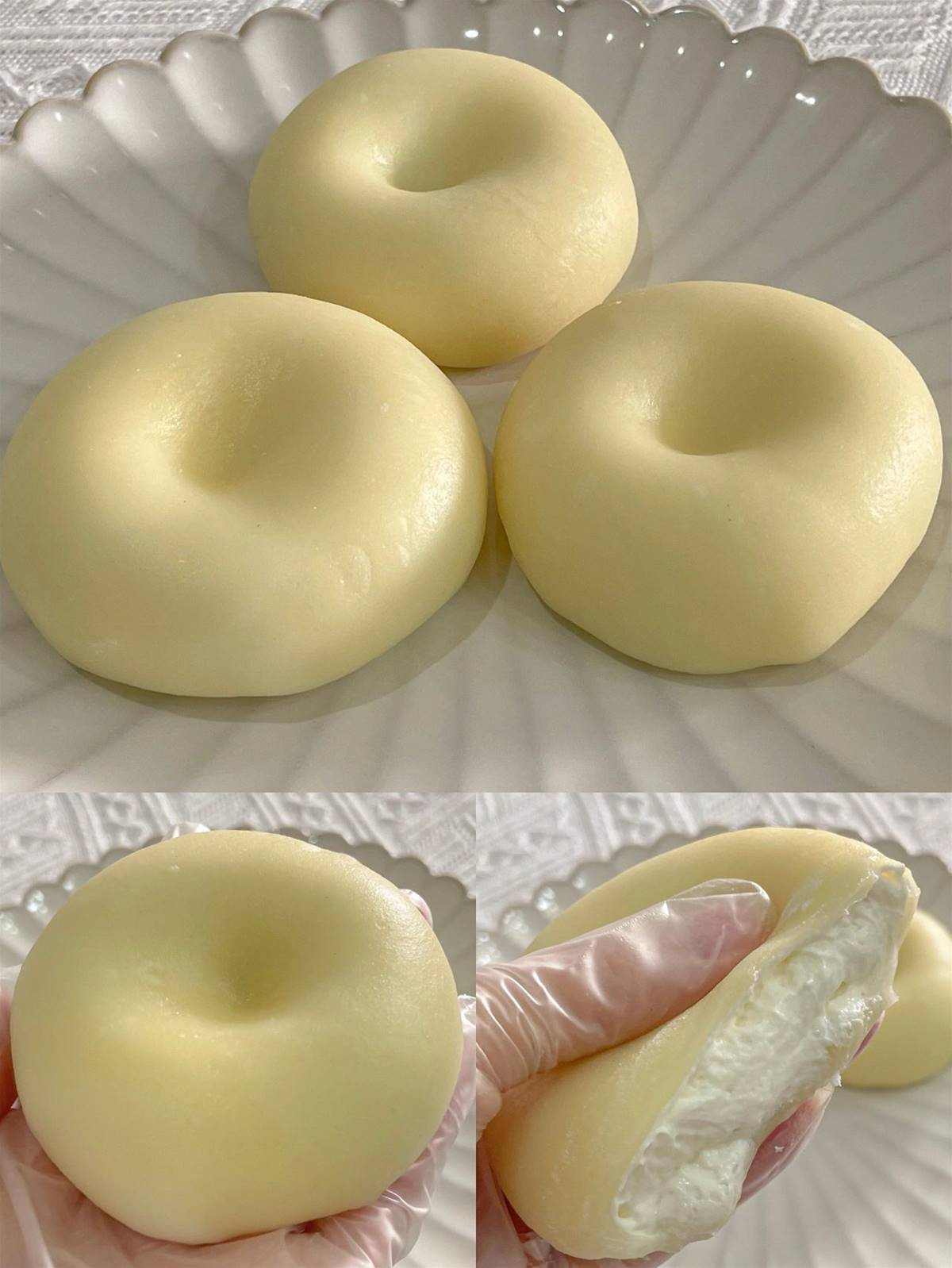 🌈Ingredients for cheese filling:
-Cheese 220g
-Yoghurt 105g
-18g sugar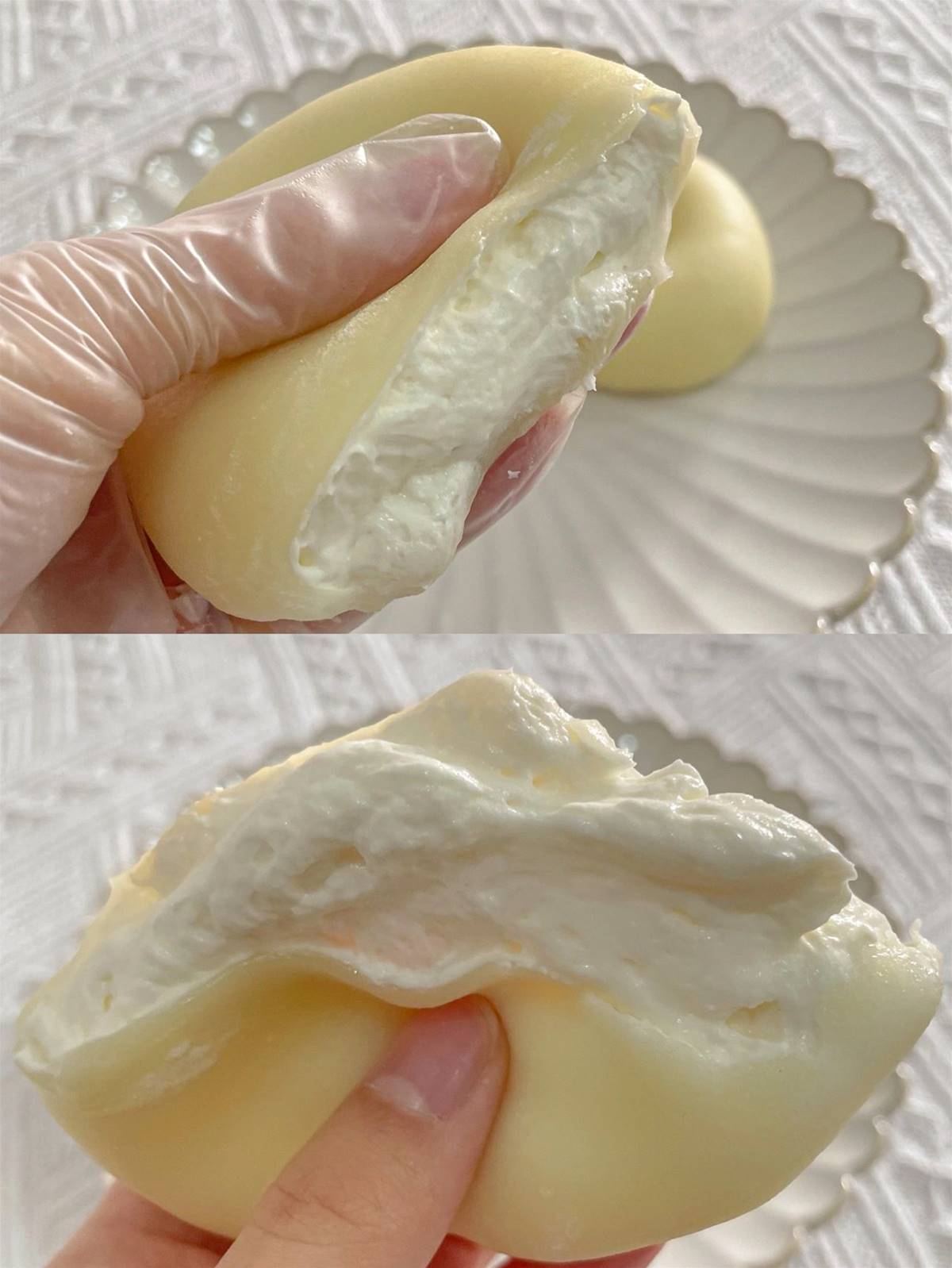 🌈How to make soft cheese rind:
1⃣️Pour glutinous rice flour➕corn starch➕sugar➕milk into a bowl, mix well, and sift through it.
2⃣️Attach the plastic wrap, poke a few small holes with a toothpick, and boil the water in the pot for about 25 minutes.
3⃣️After the batter is steamed, add butter and knead it into a smooth dough.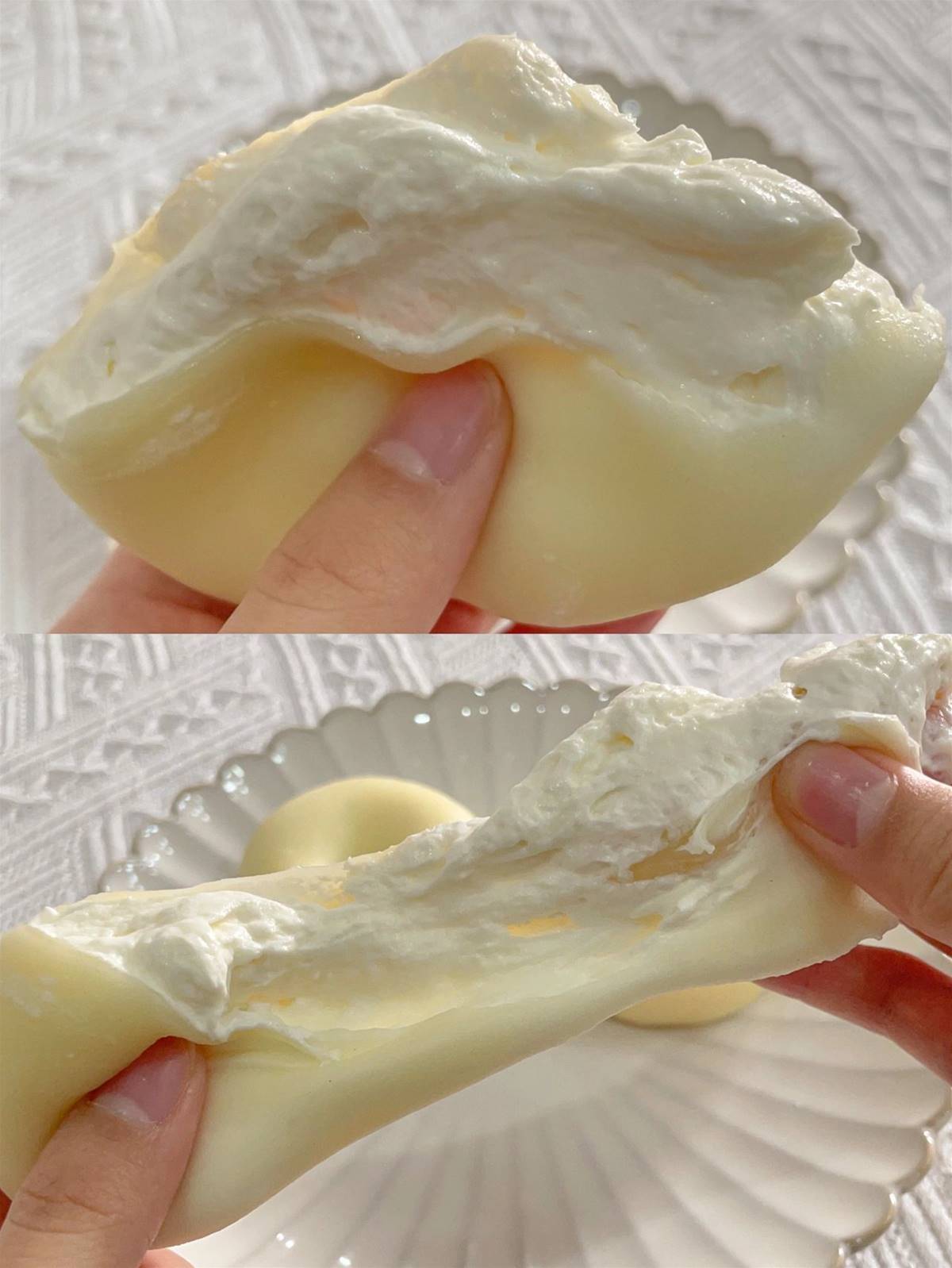 🌈How to make cheese filling:
1⃣️Put the cheese into a bowl, add sugar and yogurt and beat evenly.
2⃣️Put it into a piping bag and refrigerate until ready.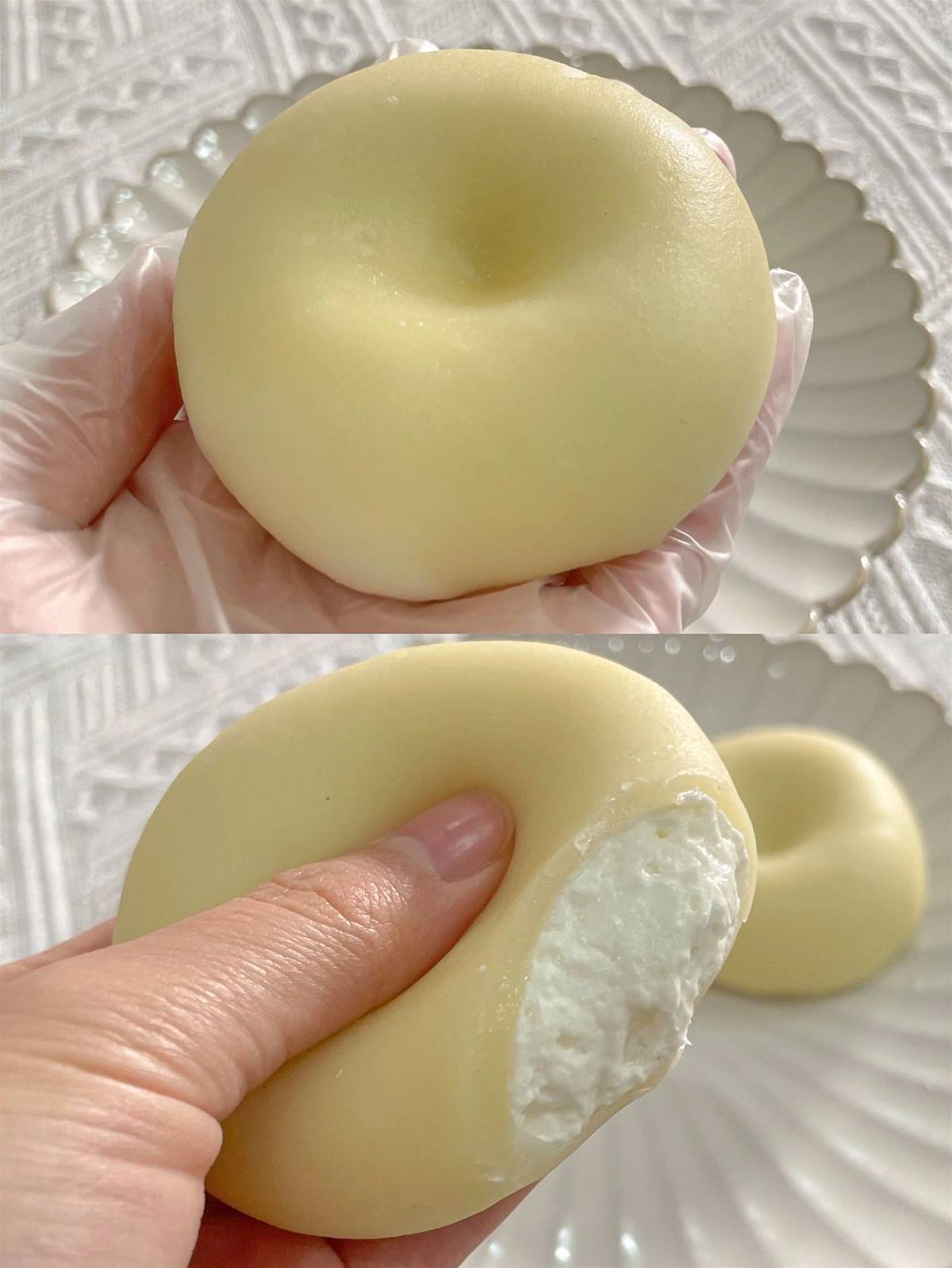 🌈How to make soft cheese:
1⃣️ Divide the dough into equal-sized pieces and roll them out thinly with a rolling pin.
2⃣️Put it into the mold, squeeze on the cheese sauce, wrap it tightly and turn it upside down to make a small nest.