Prepare materials
35g butter | 100g chopped Oreos | 300g cream cheese | 60g powdered sugar | 20g lemon juice | 120g whipping cream | 10g gelatine | 90g milk | appropriate amount of Oreos | 5 Oreo cookies piece

⚫Production steps
① Melt the butter, add chopped Oreos and mix well. Pour into the mold, compact it with a tool, and put it in the refrigerator for later use.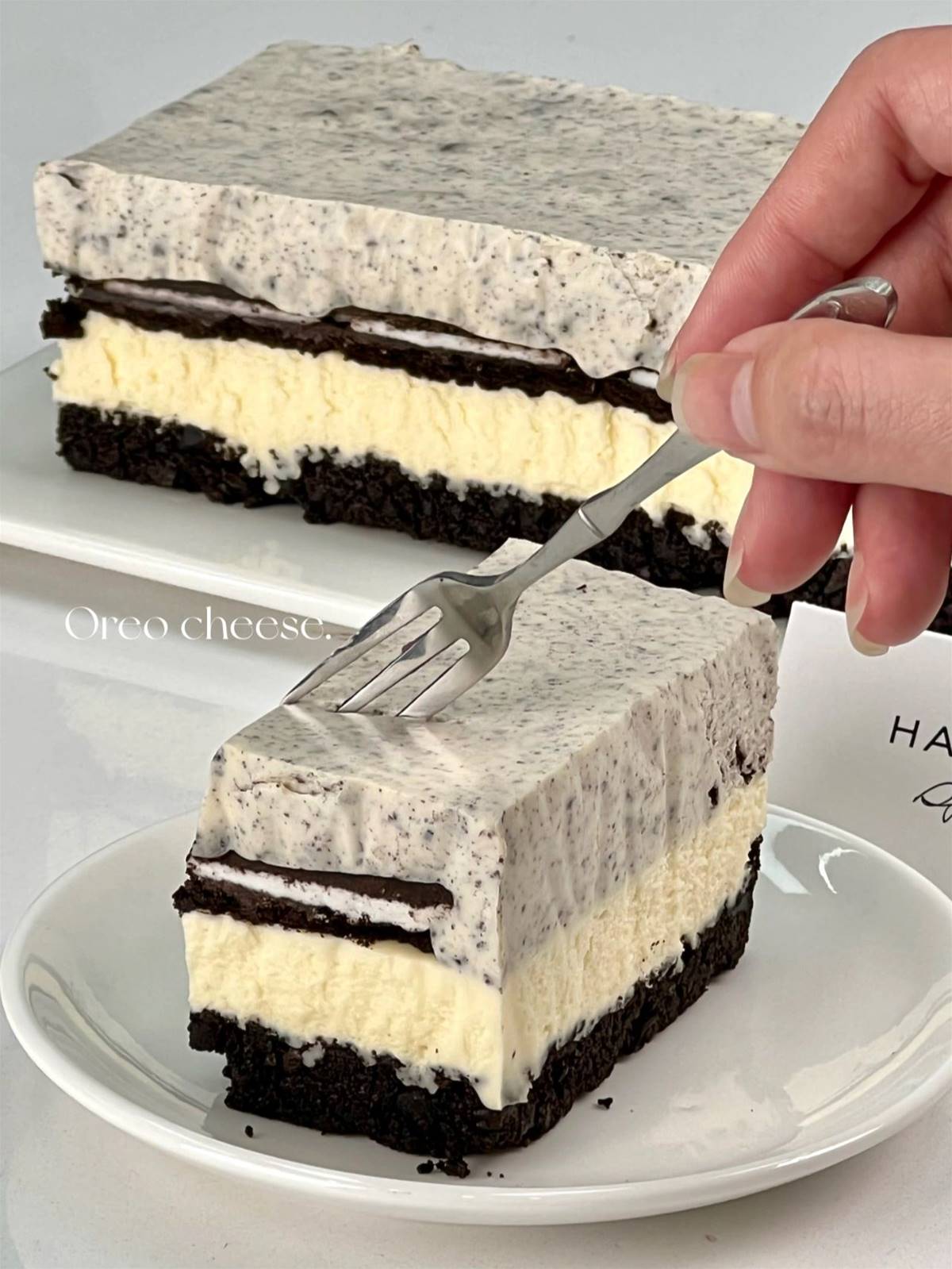 ②Heat the milk, add the soaked gelatine and mix well. Set aside.
③Add powdered sugar, light cream and lemon juice to the cream cheese in sequence and mix well. Then add the prepared milk gelatin liquid and mix well. Divide into 2 parts. Add an appropriate amount of chopped Oreos to one part and mix well.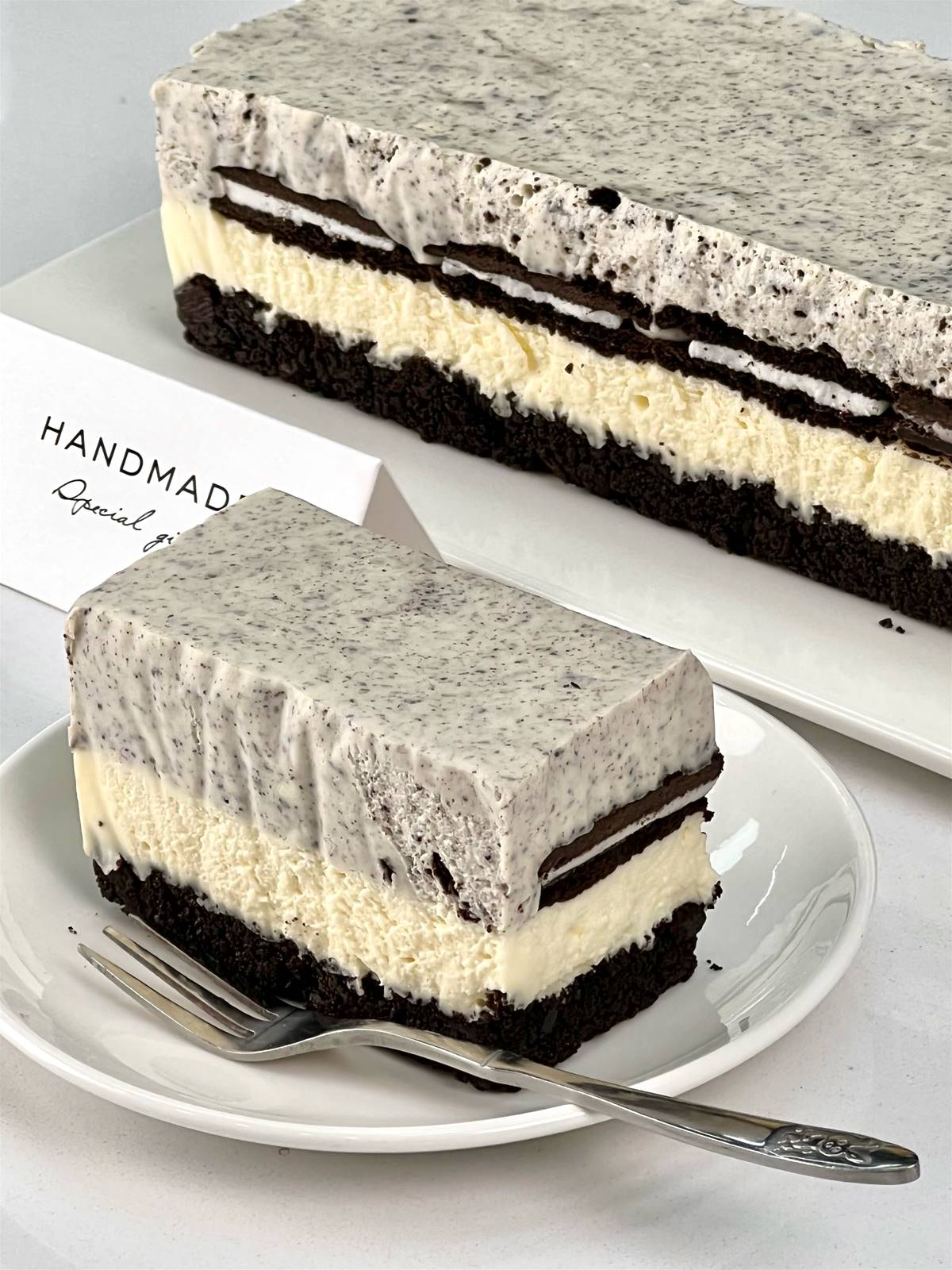 ④Pour the original part into the mold first, then put it in the refrigerator for 10 minutes. Take it out and put the biscuits on it. Then pour the other half and put it in the refrigerator for 4 hours.