It was selected as the most beautiful island in the world by National Geographic magazine. It is located between Iceland and Norway. The scenery is fantastic, beautiful and unique!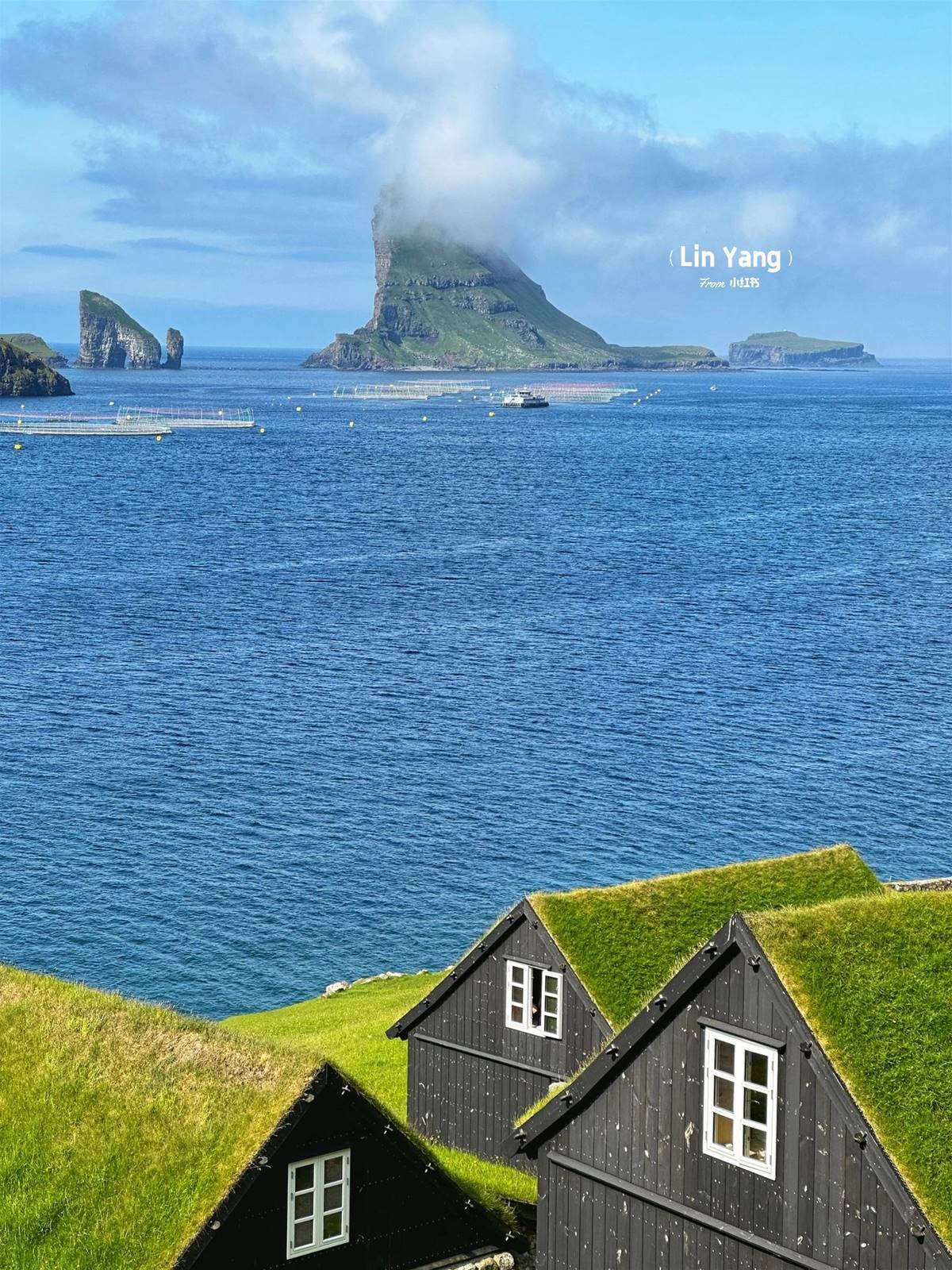 [Itinerary: Vágar Island]
1. Hiking on Sorvaags-Vand, a hanging lake on the sea, looking for three cliffs
2. Pass by the Lutheran Church Miðvágs kirkja
3. Witches Finger Trail
4. Pass by the village of Bøur and see the houses with lawn roofs and the white church
5. There is a small waterfall in Skarðsáfossur, which can be photographed from the sea with a drone (low altitude), and you can also see the Drangarnir and Tindhólmur spires up close.
6. Visit Múlafossur Waterfall, a waterfall that enters the sea. You can see many sea parrots on the edge of the cliff.