🌈As soon as you step into the bathroom, you will be attracted by the high-grade stain-resistant gray tiles throughout the room, which instantly relaxes your tired body and mind❤️
1️⃣The self-built bathtub is really perfect. When you have free time, you can soak in the bathtub, catch up on TV dramas, and have a drink.
You can enjoy the freedom of bathing without leaving home 💕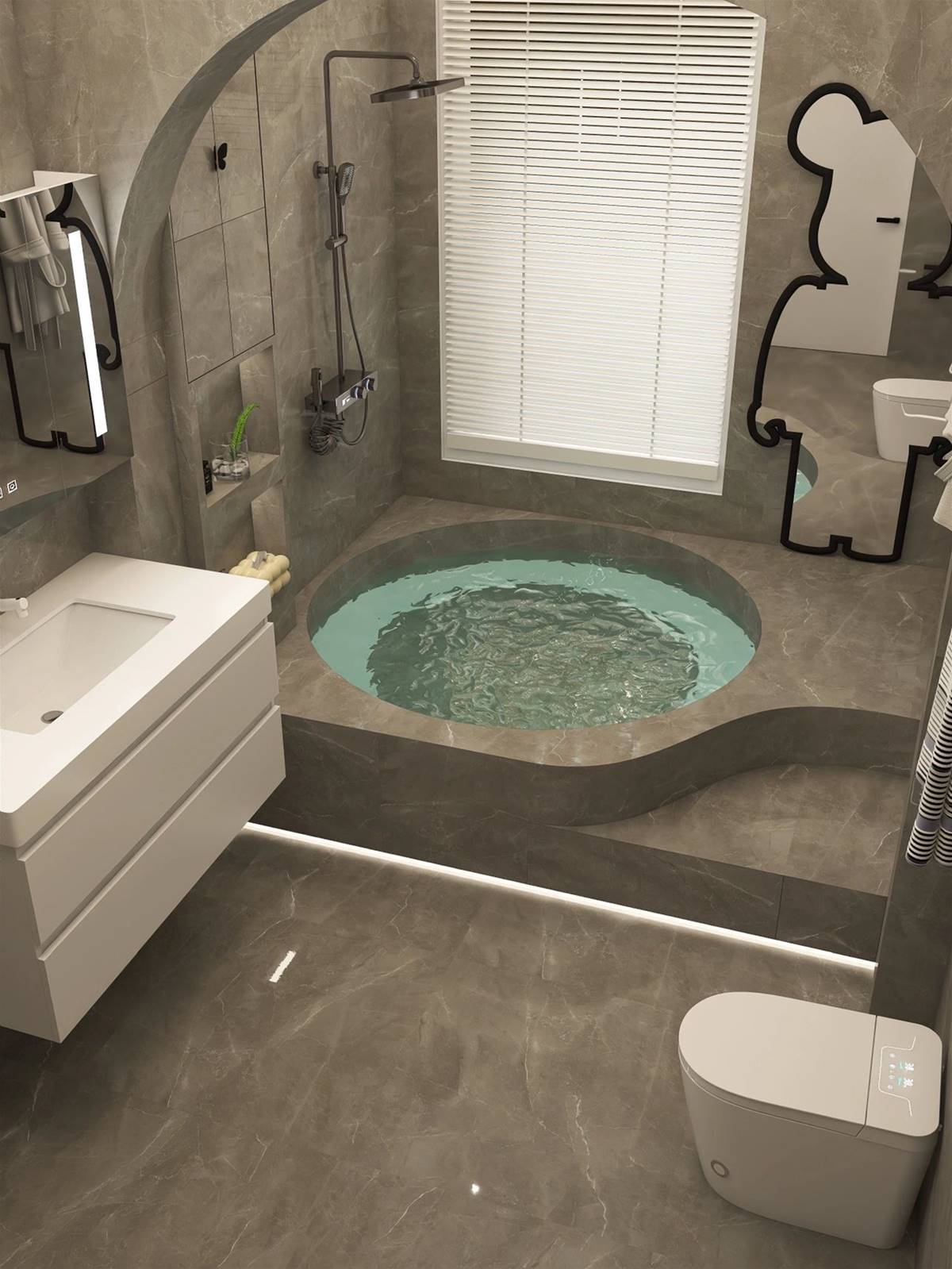 2️⃣The hanging bathroom cabinet is very convenient to clean and does not leave any sanitary blind spots ‼ ️Simple and pure white adds a touch of brightness to the gray bathroom
✨Add the light from the smart mirror cabinet to enhance the atmosphere✨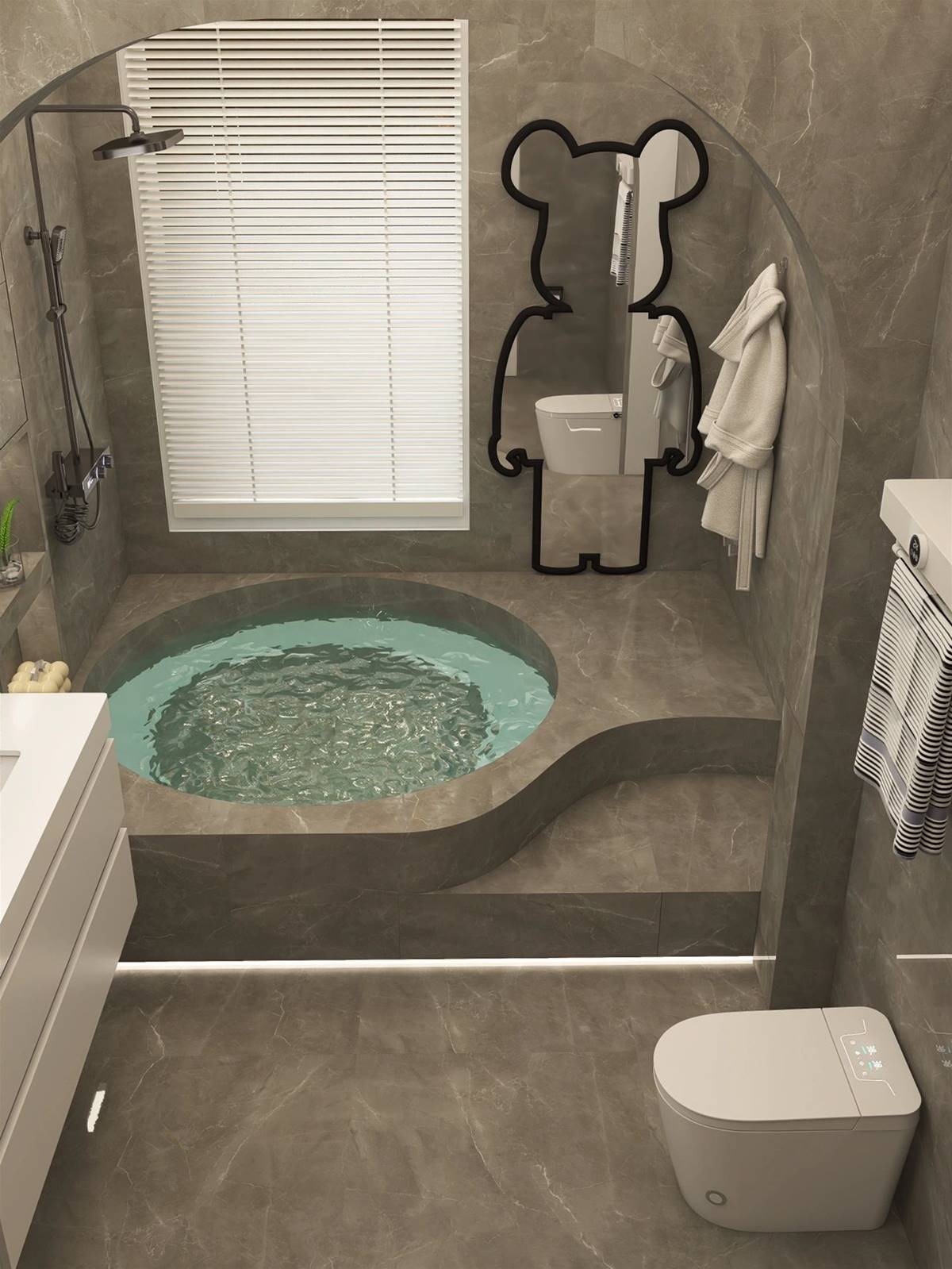 3️⃣The smart toilet has smooth lines and a strong sense of fashion. It is also very practical. It can deodorize and increase fragrance while keeping the air in the bathroom fresh. It has a hidden water tank and is not afraid of high-rise water pressure problems.
✨The automatic sensor flip lid frees your hands.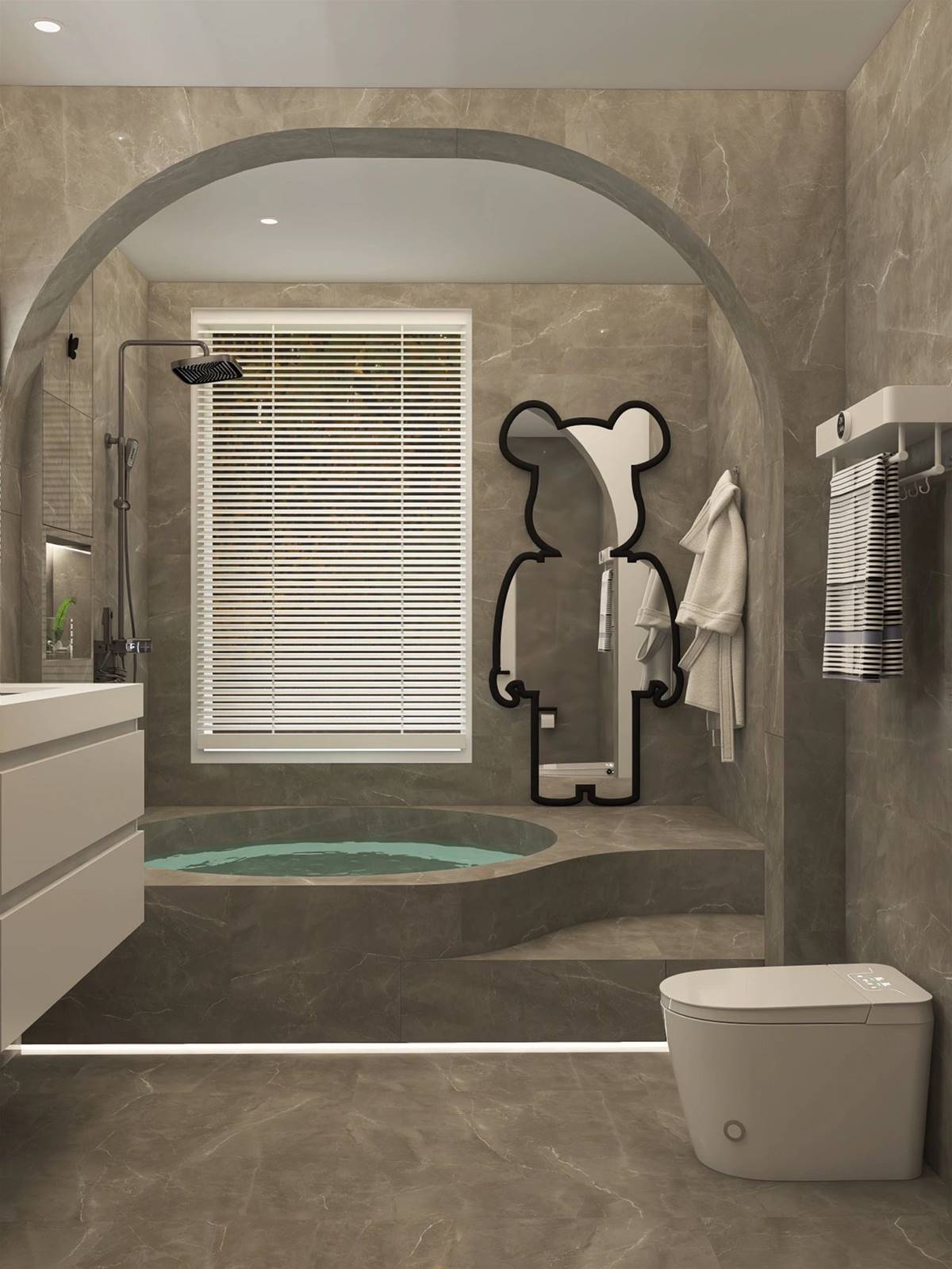 4️⃣The shower head is in a high-end gunmetal gray color, looks good, does not show scale, and is easy to care for. The main body is equipped with an LED display, and you can see the water temperature in real time. Very considerate