One Movie's Failure Nearly Kept 'Pirates Of The Caribbean' From Being Made
Throughout their history, Disney has done a little bit of everything in the world of entertainment. They have released , , dominated television, and have even had amazing live shows, as well.
The are a bucket list destination for many, and Disney has made movies based on some of their rides. has been the biggest ride-to-film adaptation yet, but before the first film was made, a massive flop at the box office caused Disney to temporarily cancel production.
So, which movie nearly prevented from being made? Let's take a look and see.
Disney Has Tried Making Movies Based On Theme Park Attractions
Disney's theme parks have generated big business for the brand, and it all started with the iconic Disneyland down in Anaheim, CA. Since it's debut in 1955, the park has been one of the most popular destinations in the world, and over time, the company would open up parks in places like Orlando, Paris, and even Shanghai.
The popularity of the park's rides gave Disney a wild idea: to make movies based on their most popular attractions. It's one thing to have a ride based on a popular movie, but Disney wanted ot flip the script and try something a little more original.
As great of an idea as this is, the studio has had mixed results with these releases. First and foremost, choosing the right ride was not an easy process, and looking at it now, one has to wonder why some of these attractions were even picked.
Some of the movies that have been based on attractions include and . Not the most inspiring list, but this does not mean that they have all fallen flat.
'Pirates Of The Caribbean' Was A Huge Success
2003's was a stroke of genius by the House of Mouse, and they wound up delivering a movie that had the perfect blend of comedy and action. Starring Johnny Depp, Keira Knightley, and Orlando Bloom, was a smash hit at the box office, and in the blink of an eye, Disney had a rollicking live-action franchise on their hands.
Through the years, Disney would create 5 movies, with the biggest earners grossing over $1 billion at the box office. The studio was basically printing money with these movies, and while there were many solid elements all throughout, Johnny Depp's time as Captain Jack Sparrow is perhaps its most iconic piece of the puzzle.
The success of the movies was so immense that changes were even made to the ride itself to incorporate elements from them. Still not impressed? Johnny Depp has even dressed up as Jack Sparrow and appeared on the ride for guests!
It is easy to look at the success of the popular franchise and just assume that Disney viewed this idea as a no-brainer, but the truth is that the failure of one film nearly led to the cancellation of .
The Failure Of 'Country Bears' Almost Stopped It From Being Made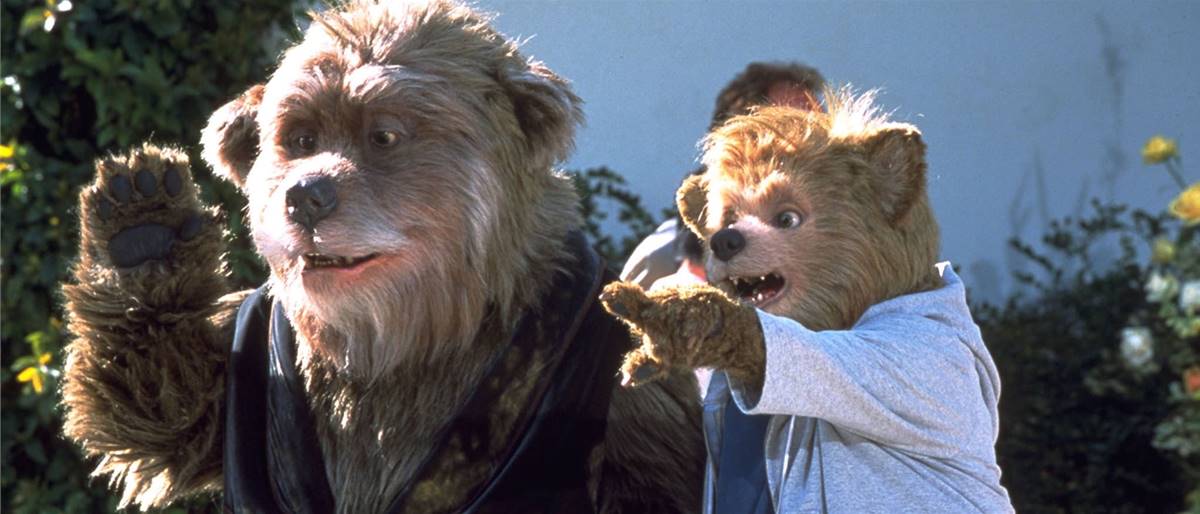 Remember how we mentioned that these park adaptations didn't always fare too well at the box office and that some were questionable decisions? Well, just one year before set sail, , based on the attraction in Disney parks, hit theaters. Don't remember this movie? That's probably because it was a by the studio.
This movie's inability to make money, combined with a few other factors, prompted then Disney CEO, Michael Eisner, to cancel .
According to , "At one point during pre-production, Michael Eisner himself canceled the first "Pirates" film. Saying that the movie -- as Gore & Jerry envisioned it -- was going to be far too expensive (I.E. A then-whopping $120 million)."
notes that there were several other factors at play in Eisner's decision. The budget was too high, it had been too long since Hollywood had seen a profitable pirate movie, and the failure of all played a factor here.
Eventually, Gore Verbinski and Jerry Bruckheimer were able to convince Eisner that was the way to go, and the rest is history.
' failure nearly prevented one of the biggest movie franchises of all time from taking off. We're just glad that cooler heads ultimately prevailed in this situation.