Tourism丨Europe's No. 1 Fairy Beach
In the Central Dalmatia region of Croatia, you can take a bus from Split and follow Route 8 for an hour to reach the Brela coast. The route along Route 8 can be said to be the essence of the Croatian coast. Along the way, there are charming white beaches, red-tiled fishing villages hidden in various small bays, and steep cliff sections. When you go to high places, you can have a panoramic view of the islands scattered in the Adriatic Sea. , is a world-famous coastal highway.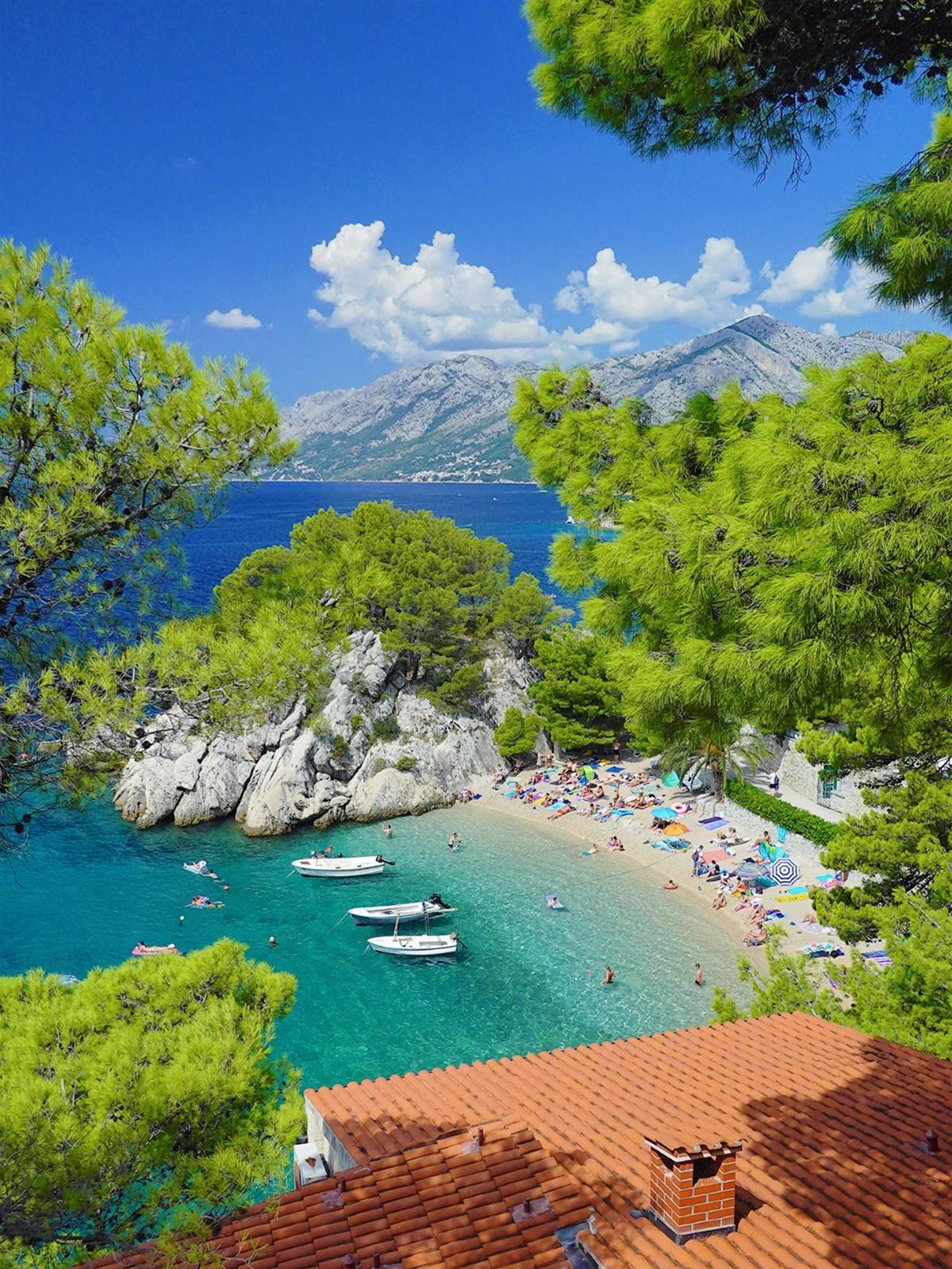 The most beautiful beach among them is the Brela area at the foot of the mountain. The water is clear and layered. What is special is the rows of strong pines beside the twists and turns of the small bay, growing towards the seaside with full strength, layers of green shade, and red-tiled Villas. Built along a slope, with steep mountains in the distance, it is simply a breathtaking view on earth.