So Sweet! Darci Lynne Farmer Gets Support from Miss Louisiana Laryssa Bonacquisti In The Cutest Way!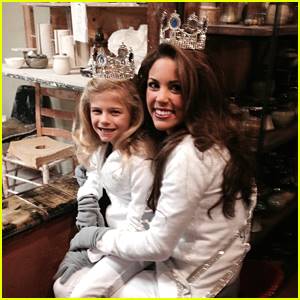 How cute is  when she was younger?!
Miss Louisiana  Laryssa Bonacquisti shared a ton of cute pics of  Darci Lynne on Instagram, supporting the  Finalist as she prepares for the final, final night of the show.
"Where do I begin? I am so incredibly proud of my baby girl @itsdarcilynne,"  Laryssa captioned the slideshow.
"When we became sisters in 2013, I knew you were going to do great things, but I'm honored to have helped you take that fantastic voice and add puppets!" she adds.
"I'm cheering you on tonight as you compete in @agt finals! I love you so much!"