What Johnny Depp's Female Costars Have Said About Working With Him
There are not a lot of actors who can be compared to the likes of . His talents are amazing and the fact that he has starred in so many epic movies is impressive. His loyal fans have supported him for decades! Johnny Depp recently went through relationship & divorce and in the end, the truth came out and the world realized that he was the one who had been telling the truth all along. Rumors about Johnny Depp will not get in the way of his legacy. His films have always been so entertaining and fun to watch. His uncanny ability to snap into character so effortlessly is why we love him so much!
Johnny Depp has won several awards including the Golden Globe Award for Best Actor – Motion Picture Musical or Comedy, Screen Actors Guild Award for Outstanding Performance by a Male Actor in a Leading Role, and the Satellite Award for Best Cast – Motion Picture. Find out what some of his famous female costars have said about working alongside him in his biggest roles!
9
Keira Knightley Filmed 'The Pirates Of The Caribbean' Franchise With Johnny Depp
Keira Knightley saying, "He's just great. It's really weird because he's a huge star in Hollywood, but he's such a nice bloke. We'd be over at the craft services wagon and he'd make a cup of tea and we'd have a chat and have a giggle, and do a scene then. He's just really, really, really lovely." She was only seventeen years old when she filmed her first movie with Johnny Depp. She might have been young at the time but the fact that she was so comfortable working with Johnny Depp shows what a great guy he is, in front of the camera as well as behind the scenes.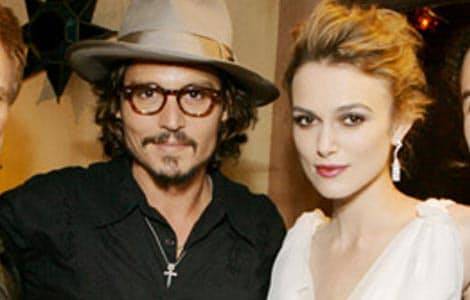 8
Angelina Jolie Starred In 'The Tourist' With Johnny Depp
Angelina Jolie saying, "He's just such a nice guy. He's so funny and so fun to hang out with. He's just that friend you're so happy to come to work and do scenes with. Plus, he's such a brilliant actor. He's often thought of so much for his deep character work, but it really comes from an artist who is willing to try things. He's not just somebody who's doing these fun [movies]; he's a real experimental deeply-feeling artist, who gives a lot and is very gracious on set to everybody and to his fellow actors. He's just a pleasure."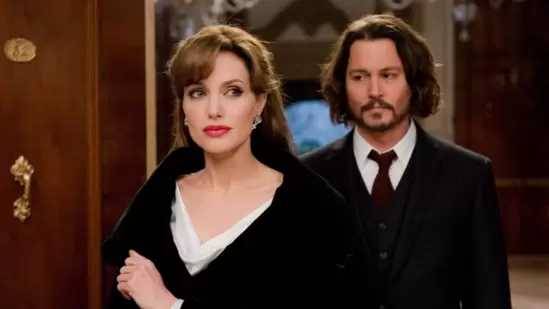 7
'Alice In Wonderland' & 'Alice Through The Looking Glass' For Anne Hathaway And Johnny Depp
When asked about working with Johnny Depp, , "I have a couple of scenes with Johnny Depp. I wish I could be so cool about it and say, like, 'Oh yeah, it's just Johnny.' But I am such a huge fan, I felt really embarrassed. He would catch me staring at him and I would have to look up, but we were shooting on green screens so there was nothing to look at. I'd be like, 'Oh, look, a bit more green wall. Did you notice that? No? Good.'"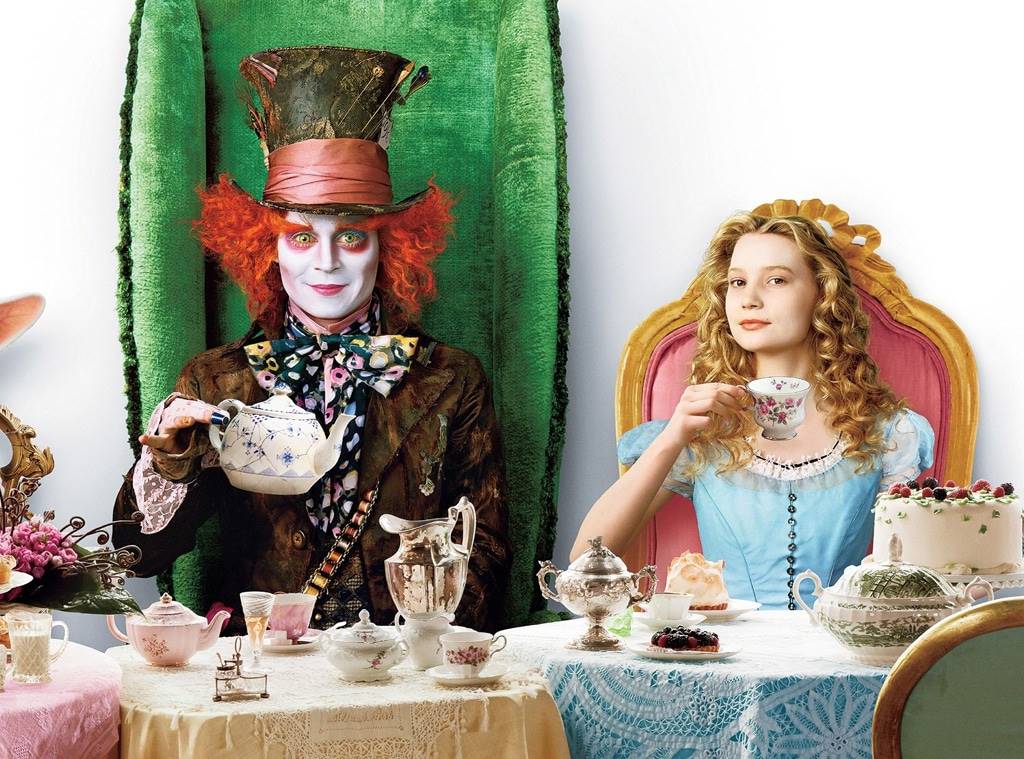 6
Winona Ryder Starred In 'Edward Scissorhands' With Johnny Depp
When asked about Johnny Depp, Winona Ryder said, "I truly and honestly only know him as a really good man- an incredibly loving, extremely caring guy who was so very protective of me and the people that he loves, and I felt so very, very safe with him." (Cheat Sheet). They dated in real life as well and obviously parted ways on good terms. When some relationships end, people can turn bitter and sour against each other but that was not the case for these two.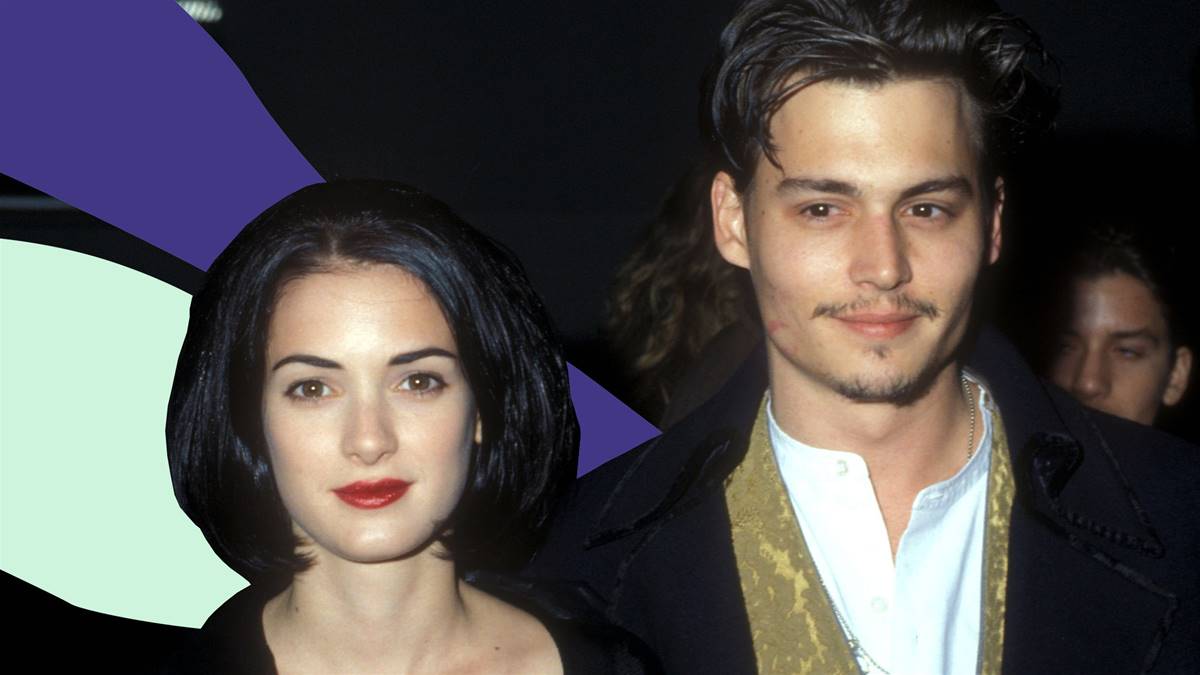 5
Helena Bonham Carter Starred In 'Sweeney Todd' And Several Other Films With Johnny Depp
 and Johnny Depp have starred in and  together. She said, "Johnny is a marvelous man and a wonderful friend." (Her.ie). Their friendship is quite strong and their onscreen chemistry is flawless.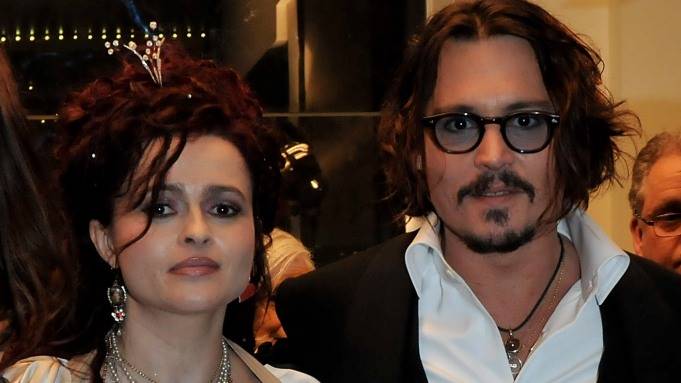 4
AnnaSophia Robb And Johnny Depp Starred In 'Charlie And The Chocolate Factory' Together
When asked about what it was like working with Johnny Depp on AnnaSophia Robb said, "He captures the role so well and he just totally got it and he just seems like 'Willy Wonka' when he's filming." (Getty Images). She must have had a lot of fun filming that movie! is such a classic story and the remake that AnnaSophia Robb and Johnny Depp starred in together did the tale plenty of justice.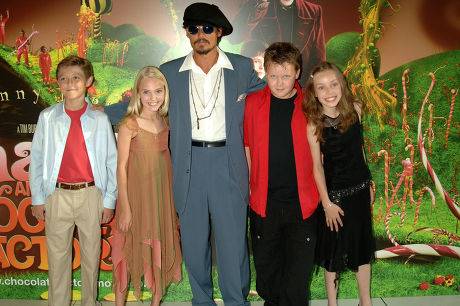 3
Mia Wasikowska Starred In 'Alice In Wonderland' & 'Alice Through The Looking Glass' With Johnny Depp
Mia Wasikowska was asked about working with Johnny Depp in and she responded by saying, "I think the first time I saw him in full hair and costume and makeup I didn't even recognize him. He just completely, for me, transformed into the character." (Popsugar). He has an uncanny way of getting into character perfectly.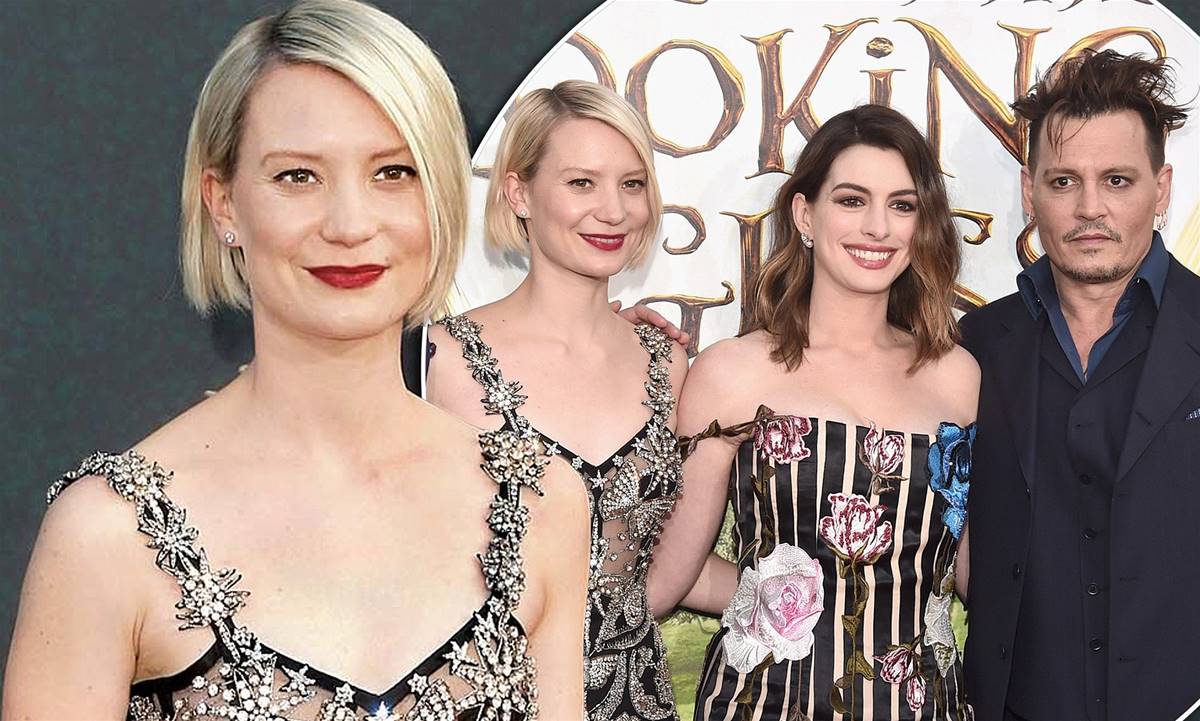 2
Juliette Lewis Starred In 'What's Eating Gilbert Grape' With Johnny Depp
Juliette Lewis spoke about Johnny Depp saying, "Johnny is self-debasing. Is that the right word? Anyway, sometimes he's too self-debasing." (LA Times). In other words, he is very humble and always tries to make others around him know he doesn't think he's better than anyone else. Some actors lack this type of sensitivity but she explains that he doesn't.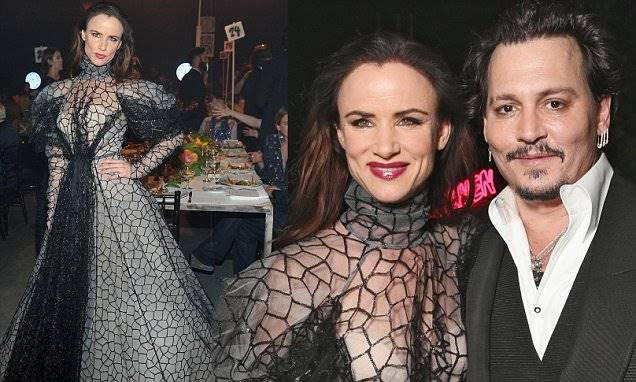 1
Penélope Cruz Starred In 'Blow', 'Pirates Of The Caribbean', And 'Murder On The Orient Express' With Johnny Depp
Johnny Depp would make Penelope Cruz laugh on set! She said, "To keep a straight face sometimes with Johnny in some of the more dramatic scenes, I would look at him doing the things he does as Jack Sparrow, and Rob had to cut so many takes with Johnny or me because we could not control ourselves. He would provoke me and always make me laugh. It was harder than the swordfights, for sure." (HuffPost).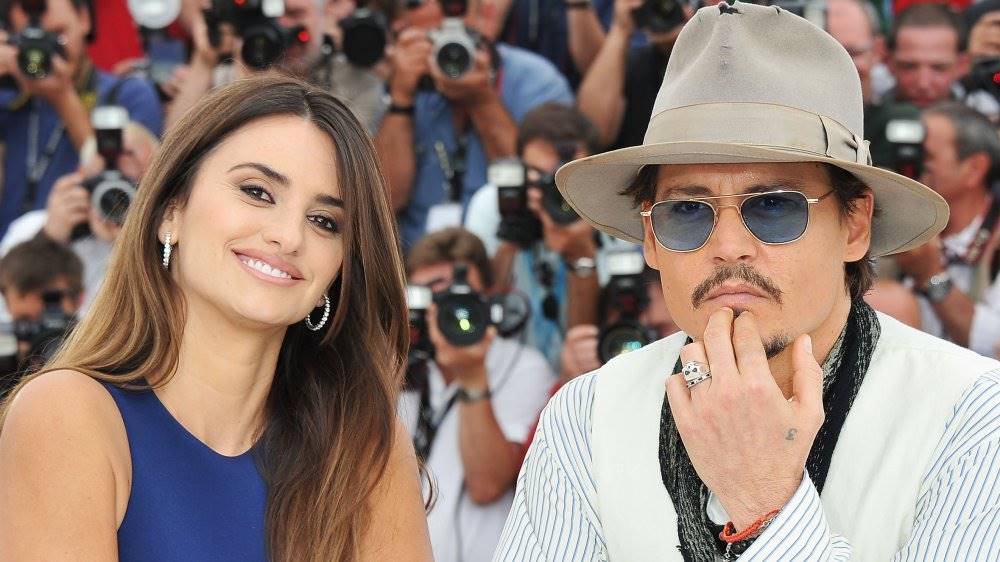 Kaya Scodelario And Johnny Depp Starred In 'Pirates Of The Caribbean' Together