Fragrant rose cheese fillingWhich little fairy 🧚‍♀️ would say no❌➕Bread that is crispy on the outside and soft on the inside🥯Really huge, huge, hugeThe bread brain is totally irresistible.
🛒Today's ingredients✅🍮Hot seeds🧾: 15g high powder | 15g boiling water
🍮Main dough🧾: 200g flour | 8g milk powder | 25g sugar | 2g salt | 2g yeast | 25g eggs | 100g milk | 20g unsalted butter | 2g cactus fruit powder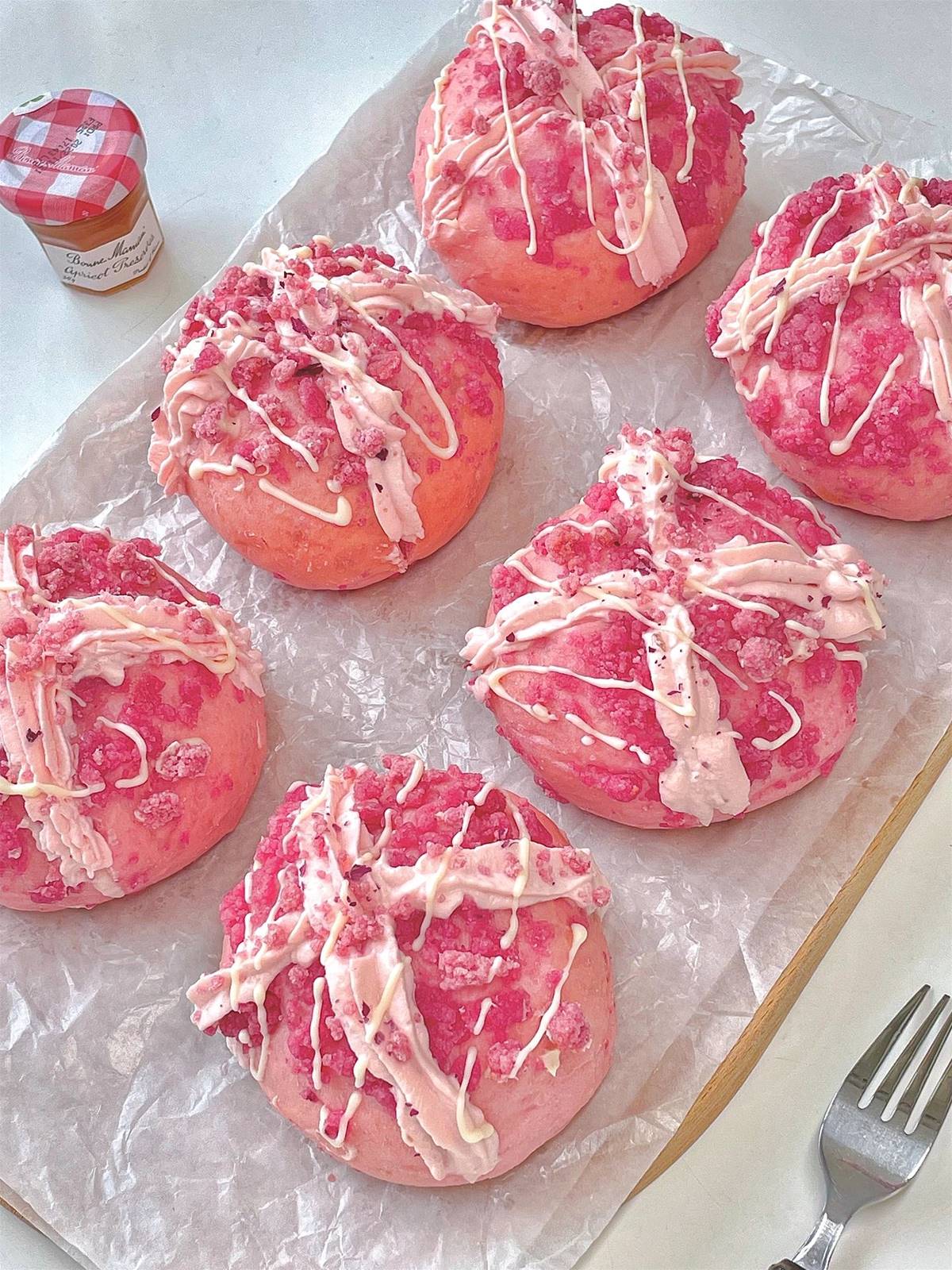 🍮Pink Crispy Grains🧾: 15g refrigerated butter|15g cake flour|15g almond flour|8g sugar|appropriate amount of cactus fruit powder
🍮Rose cheese filling🧾: 80g cream cheese | 150g light cream | 30g rose sauce (recommended to crush in a food processor) | 10g sugarHow to make hot seeds👩‍🍳🔍Pour boiling water into the flour and mix quickly, beat with a dough hook until fine, wrap in plastic wrap and refrigerate overnight for use the next day. ‼ ️If the amount of blanched seeds is too small and difficult to operate, you can double the amount and refrigerate for 3 days to use up‼ ️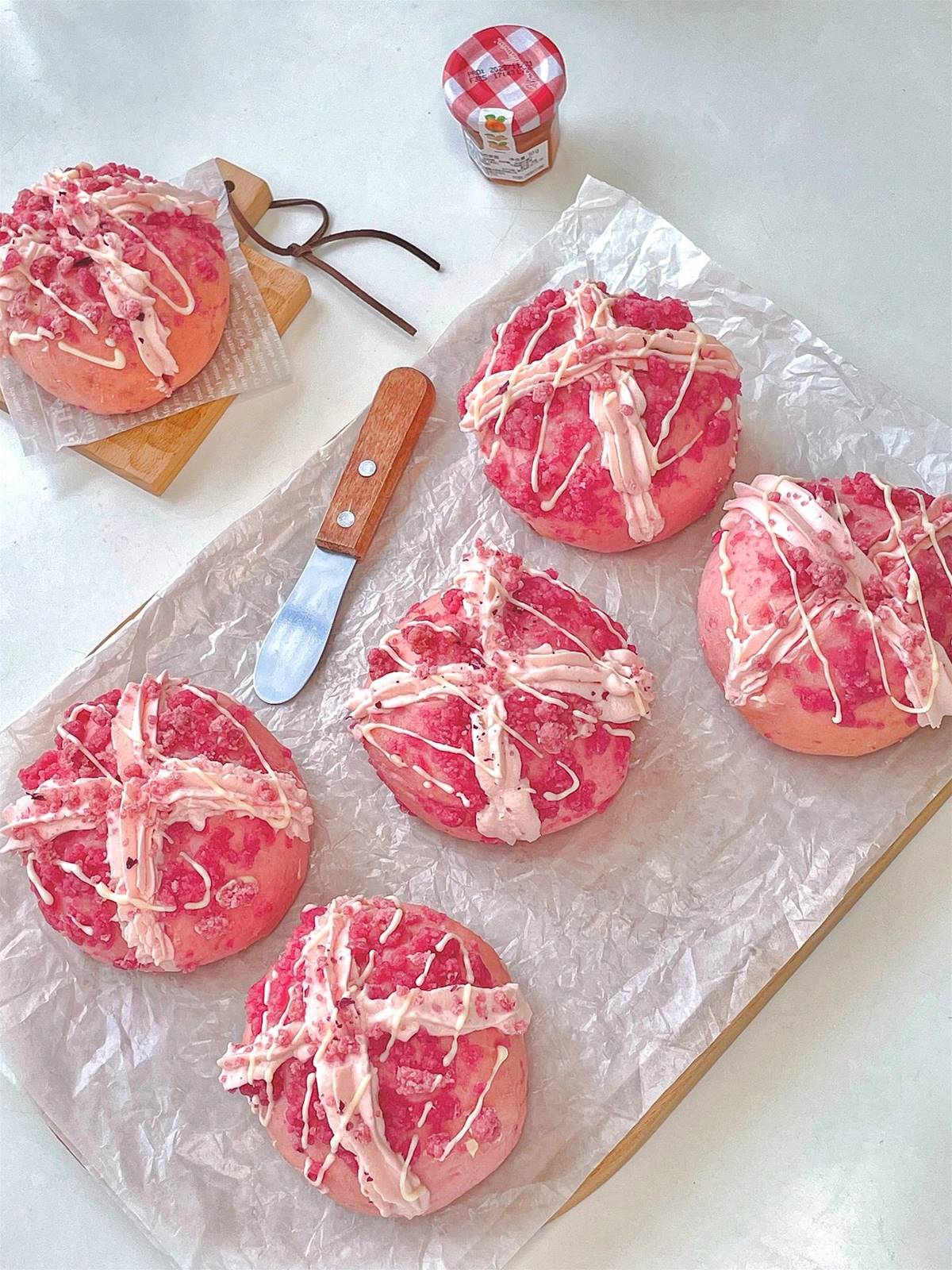 Bread👩‍🍳How to make🔍
1️⃣Pour all the ingredients except butter into a food processor, mix at low speed and then turn to medium-high speed to beat.
2️⃣ Beat the butter until it expands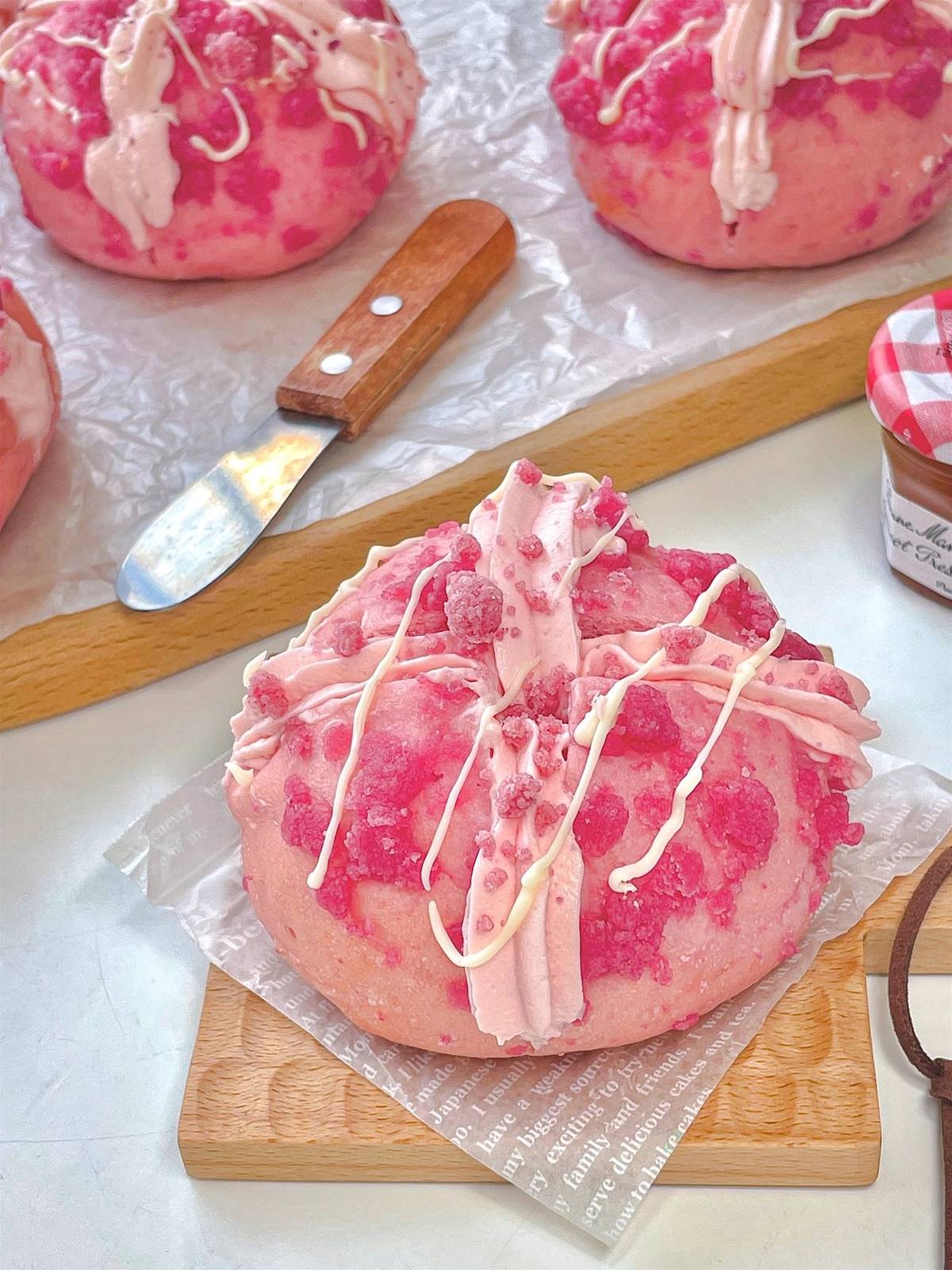 3️⃣ Beat until it can be stretched into a thin film‼ ️
4️⃣Shape into a round shape and ferment at 28 degrees Celsius for about 1 hour until doubled in size5️⃣ Deflate the fermented dough, divide it into 6 parts, roll them into balls, spray water on the surface, and dip into the crispy pieces.
6️⃣Ferment at 32 degrees for 50-60 minutes until 1.5-2 times in size7️⃣Bake in the oven at 170 degrees for 18-22 minutes (remember to cover with tin foil)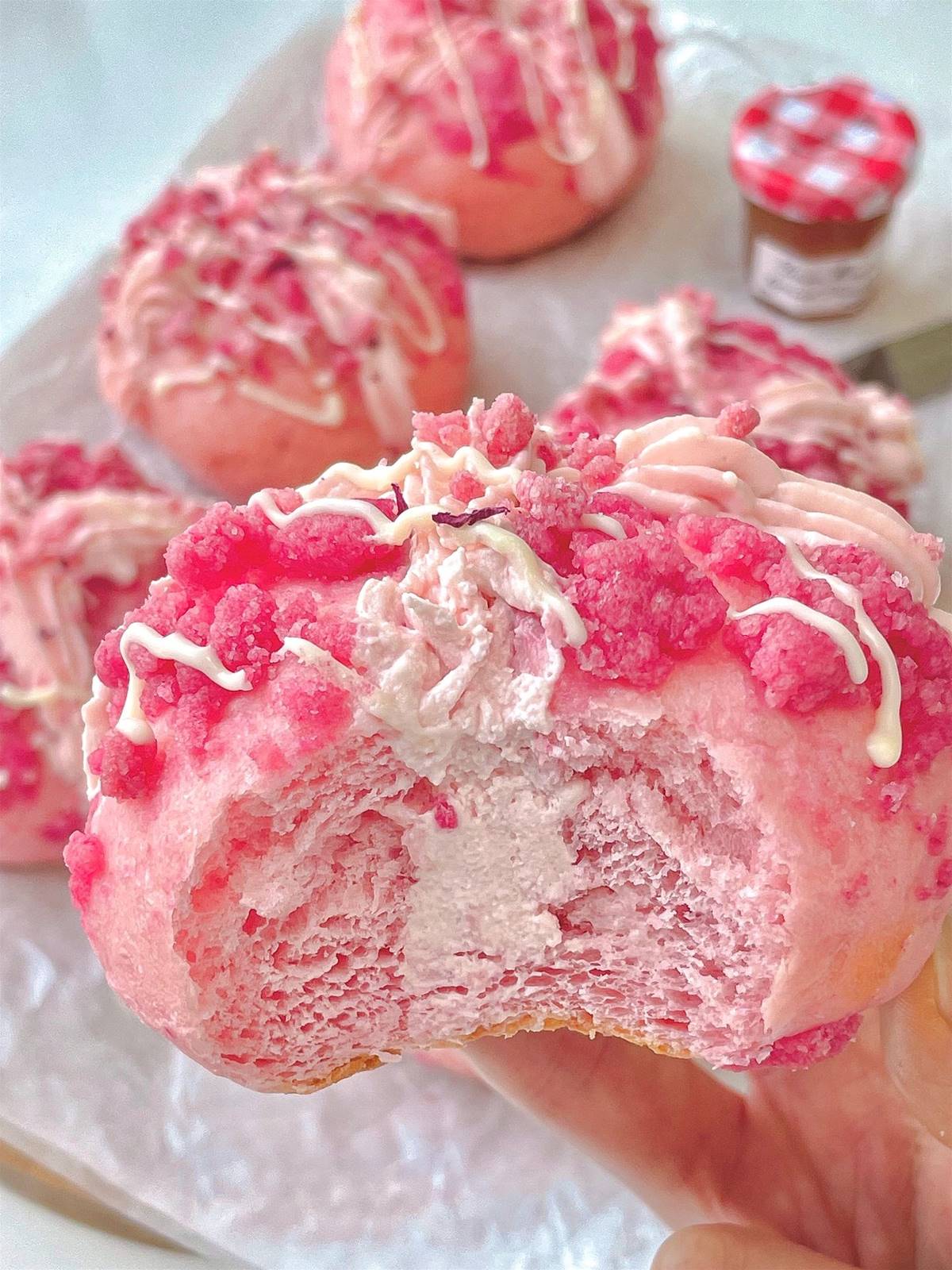 How to make puff pastry👩‍🍳🔍All ingredients can be put into a food processor and blended evenlyYou can also use a scraper to cut evenlyCheese filling👩‍🍳How to make🔍Soften the cheese ➕ Mix the sugar evenly ➕ Mix the rose sauce evenly, divided into 4 times ➕ Whip the light cream at room temperature until finely